« Mid-Morning Art Thread
|
Main
|
Kevin McCarthy Asked Liz Cheney, Can't The Social Media Monopolies Take Away the Accounts of Congressmen That Question the Election Results, Too? »
April 27, 2022
Wednesday Morning Rant [Joe Mannix]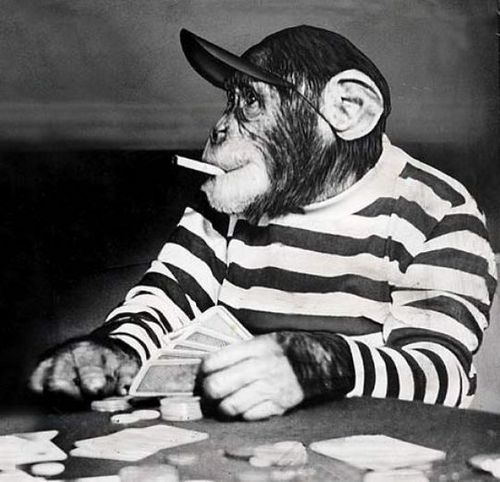 It Isn't (only) About Grooming
In the aftermath of Florida's anti-grooming bill, there has been a lot of ink spilled of the left and the right about it. On the left, they see it as an unconscionable overreach of state authority in the name of oppression and hate and all the normal buzzwords. On the right, they see it as a necessary and good first step to tackle the utter dominance of the left in all institutions and to protect children and defend parental rights.
As an extension of this, many on the right are deeply perplexed by why the left is fighting this so hard. They have burned through astonishing amounts of political capital fighting it. Their corporate backers and benefactors have done themselves tremendous damage in joining the melee on the side of the groomers, perhaps none to a greater degree than the juggernaut that is Disney. But it begs a question: why? Why did they go all-in to oppose a bill that would restrict their ability to sexually subvert children? There's no way to frame this in a good way, so why did they do it?
A common answer is "because they want your kids and they're all groomers and they don't want to be opposed." There is at least some truth to this and it is surely the motivation for many, but I also don't think it's an adequate or complete explanation. There are plenty of deviant perverts, but even among that group most are smart enough not to publicize it, especially not when it would blow back into actual harm. I think it goes deeper, and leaves the specific realm of deviant perversion.
What has happened in Florida - both with the anti-grooming bill and the subsequent removal of special districts - along with various other actions like the anti-CRT requirements, DeSantis' shareholder lawsuit against Twitter when they rejected Musk's offer the first time around, DeSantis demanding more favorable district maps, etc. - are perhaps the first time in living memory that the left has meaningfully lost ground in a public way. The left doesn't lose ground, much less in so many dimensions all at once. They are terrified at the prospect.
It's always the same story. The left pushes the boundaries and breaks things and makes people mad at them, then the Stupid Party takes over and doesn't make any changes. They hold the line until people get bored and put the left back into power to keep moving the ball. It goes this way 100% of the time. Two steps forward, then a pause, then another two steps forward. There is never a step back.
Well, Florida just took some big, loud, popular, successful steps back. This is unbearable. It wouldn't matter if it was this anti-grooming bill or a major abortion restriction or anything else that would roll back part of the left's constant progress. Rollbacks are not permitted. They must be fought, and they must be fought viciously and constantly. There is no other choice, and it doesn't matter how unpalatable the fight is to some on the outside. The left doesn't lose ground, they conquer. No setbacks are acceptable.
Which is why what Ron DeSantis and Florida have done is so important, and why we need so much more of it.

posted by Open Blogger at
11:00 AM
|
Access Comments