« Blacks and Hispanics Are More Conservative Than "Woke White Liberals" On Twitter, Democrats Are Warned by... Joe Scarborough, Mike Brzezinski, and Al Sharpton
|
Main
|
Two Arizona School "Diversity Leaders" Accuse a School of Hiring a DJ Who Wore Blackface »
April 25, 2022
TWITTER: WE'VE ACCEPTED ELON MUSK'S OFFER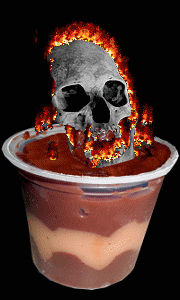 Twitter press release:
Twitter, Inc. today announced that it has entered into a definitive agreement to be acquired by an entity wholly owned by Elon Musk, for $54.20 per share in cash in a transaction valued at approximately $44 billion. Upon completion of the transaction, Twitter will become a privately held company.

Under the terms of the agreement, Twitter stockholders will receive $54.20 in cash for each share of Twitter common stock that they own upon closing of the proposed transaction. The purchase price represents a 38% premium to Twitter's closing stock price on April 1, 2022, which was the last trading day before Mr. Musk disclosed his approximately 9% stake in Twitter.
Let the tears flow like wine.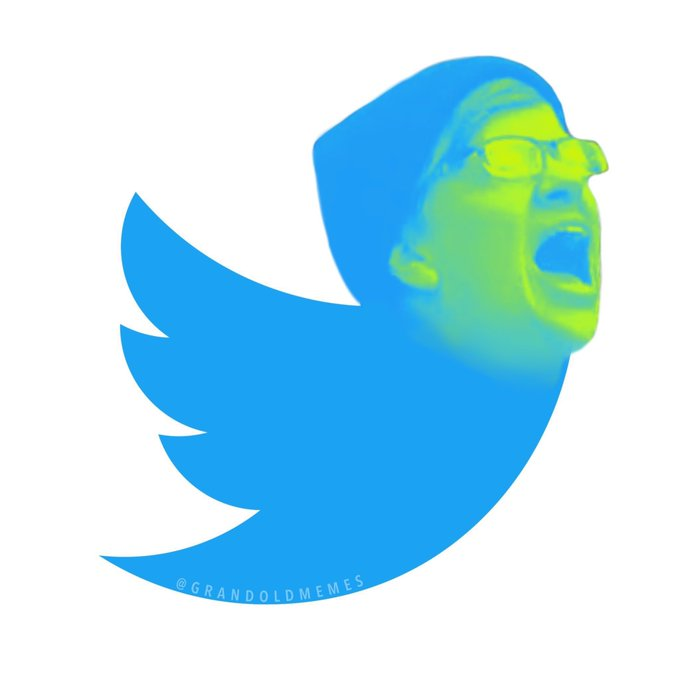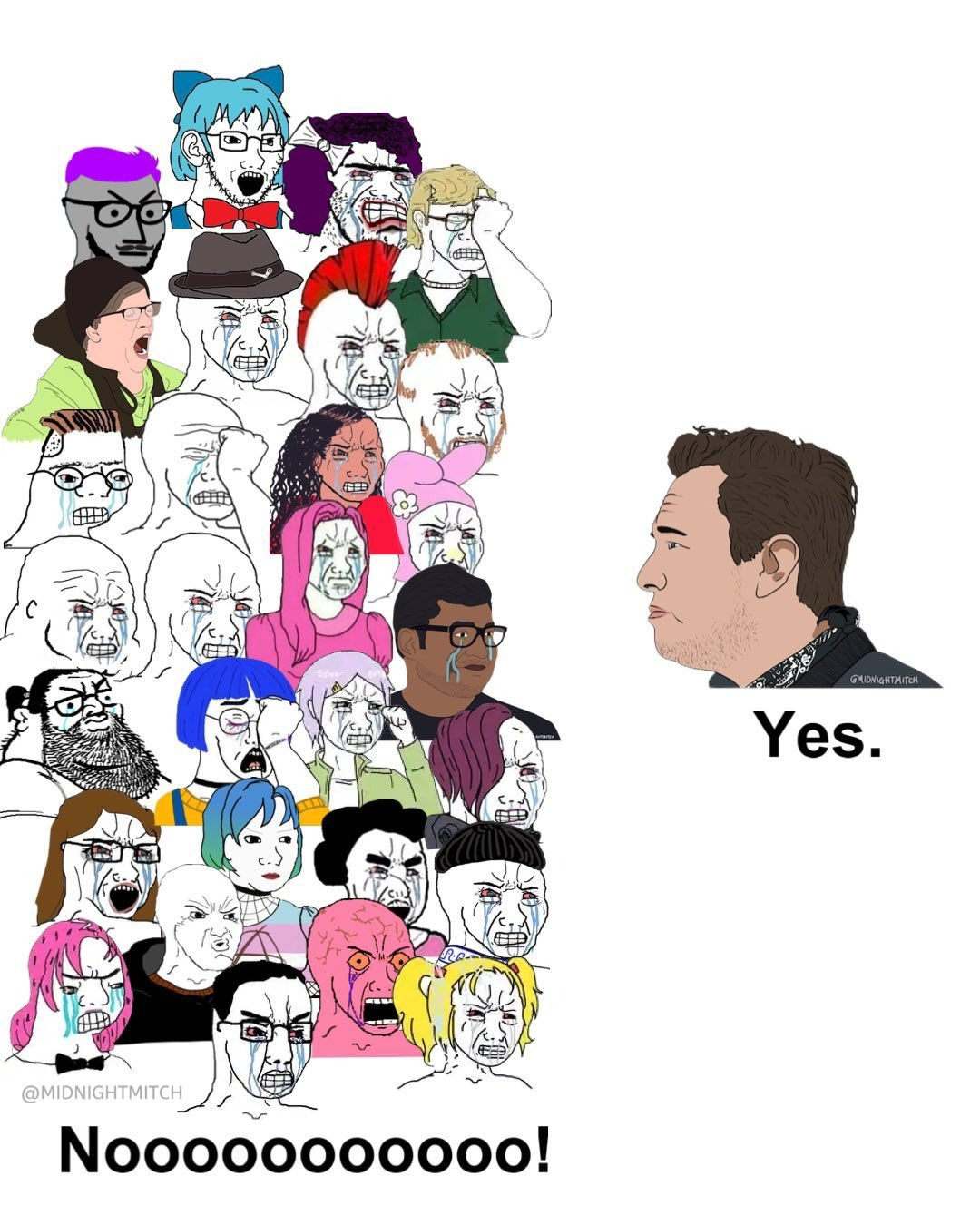 Already lefties are vowing that they're leaving Twitter. Good. A great many of them are mentally ill and Twitter has been shown to be very bad for mental health, especially for neurotics and obsessives. I hope they get the help they need.
Ah, who am I kidding, they're not leaving Twitter. They're addicts.
Musk is being gracious in victory and talking up pluralism and tolerance for the speech of those you detest -- as he championed before he won.
Elon Musk @elonmusk

I hope that even my worst critics remain on Twitter, because that is what free speech means

Supposedly, per a book by a WSJ reporter -- if you can believe the propaganda media, which you probably can't -- Elon Musk was known for "ruthlessly" firing people who who "disagreed with him" or disappointed him at SpaceX.
Waah.
But if true, this could be... helpful for The Culling of the Nose-Rings and Purple-Hairs.
Tesla CEO Elon Musk has denied allegations in the past that he has a propensity for rage firing people, but a new book tells a different story.

"Power Play: Tesla, Elon Musk, and the Bet of the Century," by The Wall Street Journal's Tim Higgins details numerous instances when the CEO appeared to fire employees and contractors out of sheer anger.

The book, released on Tuesday, reveals that Musk developed an atmosphere of fear at Tesla -- an environment where the billionaire had a reputation for exploding at top executives and employees on the assembly line alike.
Right on cue, the New York Times and FX (which is now owned by Disney) announce an anti-Musk hitpiece documentary about the self-driving car initiative.

There's not going to be a sudden allowance of violent or N@zi content on Twitter.
But what will be allowed is "controversial" statements like... men have penises and women have vaginas.
That is what all the shrieking is about.
Oh -- and the ability to #rig the information space in the six months before key elections, of course.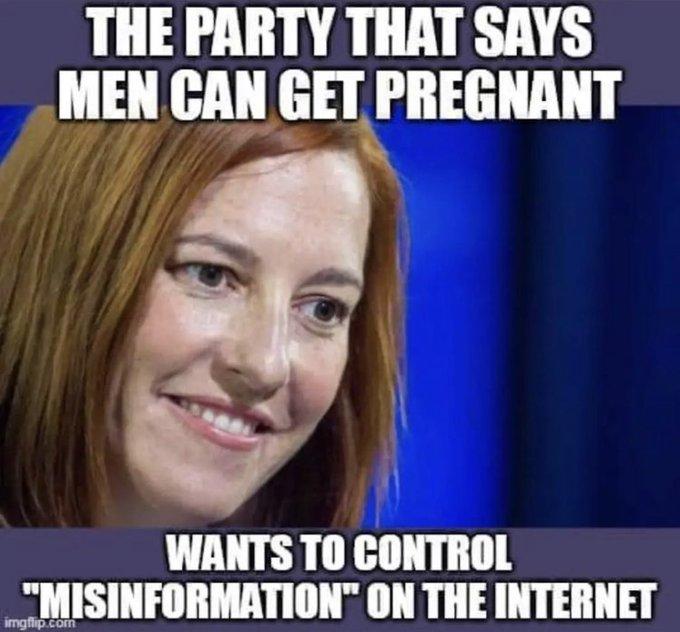 Transexuals or transexual "allies" were calling for and threatening to kill LibsofTikTok with assault rifles, which is now a much more tangible threat thanks to Media Matters and the Washington Post bird-dogging her for assassins.
Twitter chose to take no action.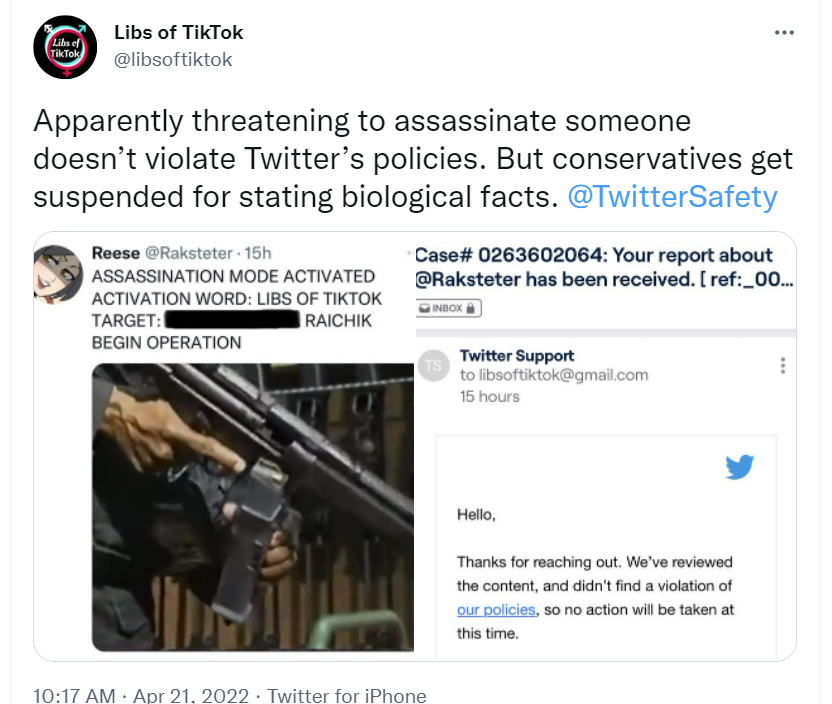 We'll see if Musk continues this "banning for the Bee, but tranny terrorists can threaten to shoot women with rifles without consequence" policy. I doubt it.
And obviously the Bee will be back.
Boy, Twitter sure fucked up when it banned the Bee, huh?
That was literally the last censorship-straw that broke Elon Musk's patience-back.
The Babylon Bee
Don't fuck with Jesus' class clowns.