« Make Fetch Happen Cafe
|
Main
|
Daily Tech News 26 April 2022 »
April 25, 2022
Monday Overnight Open Thread (4/25/22)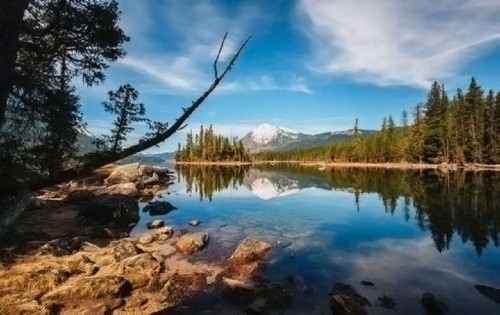 ***
The Quotes of The Day
Quote I

"Families are paying more at the pump, they're paying more when they go to the grocery store, they're paying more when they try to buy a hamburger. So it's the responsibility of Congress, of the president, to get out there and make the changes we need to make to bring down those prices for families." Sen. Elizabeth Warren (D-MA)
Quote II

"We are currently conducting an internal investigation of the incident and are unable to comment any further at this time."
Stater Brothers issued statement
Quote III

"They bought what they thought was their dream house. And it became a nightmare for them." Attorney Bob Galvin
Quote IV

"There is nothing that can be done to give me back the past 20 years of my life or my missed nursing career, but I can ensure that similar violations don't happen to others." Former Midland County resident Erma Wilson
***
It's been one of those Mondays.................
Hey, it's good ONT filler material...............
***

How much carbon did he emit? We will probably never know and I for one will never care.

A Colorado man who set himself on fire outside of the Supreme Court on Earth Day has died from his injuries, police said.

In an incident report, the Washington, DC, Metropolitan Police Department (MPD) stated that 50-year-old Wynn Bruce of Boulder, Colorado, carried out the act at about 6:05 p.m. Friday, the Hill noted. The MPD, Supreme Court Police, and Capitol Police responded to the scene. After being conveyed to a local hospital via helicopter, Bruce died of his injuries
***

I missed this. This is an older story, but once again shows that California is not pro-business. Four day work week in the works in California.

The California Legislature is considering a bill that would reduce the workweek to four days for companies with more than 500 employees.

Why it matters: Though the legislation is a long shot, calls to shorten the workweek — a perennial fantasy for cube dwellers, factory workers and others — have grown louder and more prevalent since the pandemic showed us what's possible in terms of alternative job arrangements.
***

Tonight's episode of Mental Illness on display.......

MOANING LISA 'I'm in a sexual relationship with the Mona Lisa' and I've created 100 paintings of her thanks to our intimate bond

A TOP celebrity artist has bizarrely revealed he ended up having a "sexual relationship" with the Mona Lisa after he created over a hundred versions of the iconic painting.

Domingo Zapata says he became so obsessed with the painting he would dream of Mona Lisa every night and have sex with her.
***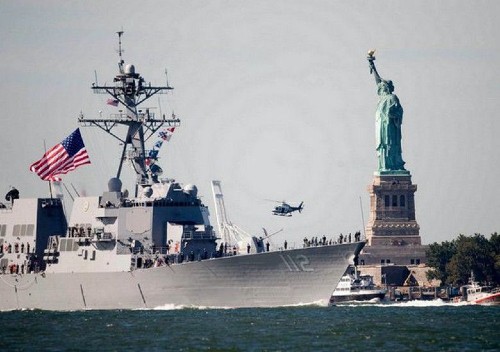 ***

She love's her man. She's also lucky no one shot her stupid ass.

Woman Blocks McDonald's Drive-Thru Line to Save Spot for Her Husband in a Truck


If you've ever watched The Founder then you'll know just how much of an impact McDonald's and Ray Kroc made on the food service industry. The speedy meal system developed by brothers Richard and Maurice McDonald minimized wait times for customers and using predominantly paper products from wrappers, bags, and cups resulted in a takeout phenomenon that tons of other businesses would go on to emulate.
***

Now that Twitter is on its way to Elon Musk's asset sheet. Perhaps some real conservatives and/or libertarians buy a controlling interest of Face Book.

WISCONSIN – Big Tech strikes again.

After months of targeted censorship, Facebook has taken down the page of an immensely popular, award-winning Wisconsin-based news platform.

Wisconsin Right Now is a conservative news and opinion outlet that won the Milwaukee Press Club 'Excellence in Journalism Award' in 2020 and 2021. Alexa.org ranks Wisconsin Right Now at Number 2 among all independent Wisconsin news sites, and Number 1 among Wisconsin conservative news sites.

Unfortunately, it is almost to be expected that Facebook has targeted Wisconsin Right Now, given the platform's conservative bent.
***

The Right has their own Hawaiian judges. Take that Mush Brain.

UPDATE: This article has been updated to include comment from Judge Robert R. Summerhays' written decision on the matter.


A judge indicated Monday that he will grant over 20 Republican attorney's general request for a pause on the Biden's administration's decision to end Title 42, according to the judge's notes that were obtained by the Daily Caller News Foundation.

"For reasons stated on the record, the Court announced its intent to grant the motion. The parties will confer regarding the specific terms to be contained in the Temporary Restraining Order and attempt to reach agreement," Judge Robert R. Summerhays noted.

It's just a speed bump for the destruction of the USA.
***

Get rid of your Woke Bullshit. And perhaps the future would be bright.

As Netflix shares plunge to their lowest point in five years, the company risks losing its most valuable resource: its star employees.

Working at Netflix has been one of the most desirable jobs in Hollywood, if not all of corporate America. The company ranks as one of the most beloved brands, pays well and offers a chance to work with the people that changed the way we watch TV.

But a record decline in Netflix's share price, precipitated by its poor financial results, has shaken employees' confidence in the company's long-term trajectory. It has also erased the value of many employees' options. People who were sitting on tens or hundreds of thousands of dollars are left with nothing.

Once again Obama's Midas Shit touch has struck.
***
The ONT Musical Interlude & Chocolate Milk Shake Emporium
On this day:25 Apr 2014
Spotify removed a album of silence by American funk band Vulfpeck from its streaming site. The band's fourth record, Sleepify, was made up of 10 tracks of silence which they encouraged fans to stream on repeat overnight. The idea was aimed at generating money so that the band could go on tour and not charge admission fees. via thisdayinmusic.com

That's funny. I know I wouldn't pay to see them. I doubt if I would leave the comfort of home to see them.
&&&
Born on this day: 25 Apr 1923
American blues guitarist and singer Albert King, best known for the influential 1967 album Born Under a Bad Sign and the title track. He died of a heart attack on 21 December 1992. via thisdayinmusic.com
***

I guess he made history. Genius Award Winner.

PHOENIX - Daisy Mountain Fire crews are investigating after a truck crashed into the Pioneer Arizona Living History Museum at Interstate 17 and Pioneer Road.

Phoenix police said that the truck was driven by a naked man when it crashed into the museum's general store. The man was found near the scene, but few details were released about where first responders located him.
***
He told them to stay off his lawn. They didn't listen. Tonight's Feel Good Story of The Day.

80-year-old Man Fatally Shoots Home Invader in Flint, Michigan
Law enforcement officials have said the shooting was justified
***

Tonight's ONT has been brought to you by the Checkered Flag.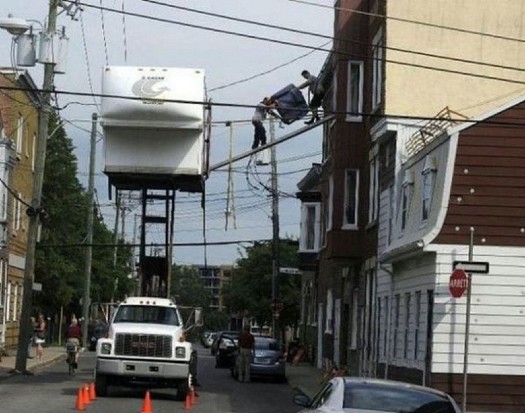 Notice: Posted with permission by the Ace Media Empire and AceCorp, LLC. The views expressed do not necessarily represent those of staff, management or sponsors. Too bad.

posted by Misanthropic Humanitarian at
10:00 PM
|
Access Comments