« Gun Thread: It's Still April Edition!
|
Main
|
Daily News Stuff 25 April 2022 »
April 24, 2022
Sunday Overnight Open Thread (4/24/22)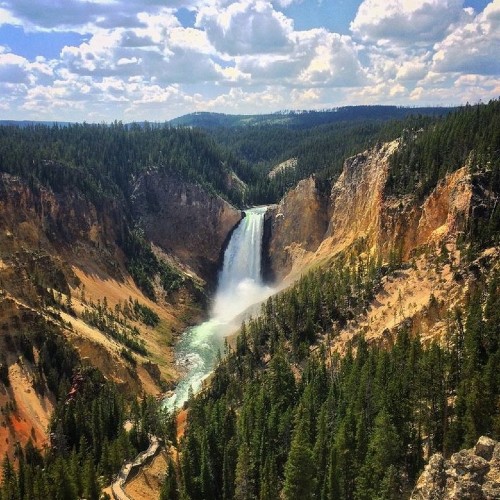 ***
The Quotes of The Day
Quote I

"Oh, so people who disagree with Barack Obama aren't just saying things that are wrong they're flooding raw sewage into our country. So this guy is not just liberal, in fact, he's not liberal at all, he's a full-blown fascist who hates you and wants to keep you from talking, or else"Tucker Carlson
Quote II

"Whatever happens, it's incredibly important that the Utah Democratic Party understands there are a lot of voters in this state who right now feel like their vote doesn't matter. This election does matter. Mike Lee is beatable, and how we beat him is not going to take just some of us but all of us.Former State Department diplomat Kael Weston
Quote III

"This has been a nightmare for me. We moved everything from Kaylie to the Easter Bunny, and those should have all been cleaned up so you wouldn't be able to see that."Stacy Curtis, a criminal division supervisor in the Polk County Clerk of Court's Office
Quote IV

"The world expo movement has always been about the best of human civilization. Right now, we're living through some of the worst of it. … [The world's fair is] something that we need to celebrate why we belong together."Mina Chow, an architecture expert at the University of Southern California
***
No word if our Mr. Mike Hammer had anything to do with this.

-- A black bear went for a stroll in a North Carolina city's downtown, and police said the bruin incident was the third to which they responded in as many weeks.
***
***

How is that wind power working out for you? Please don't ask Endangered Bird species in California.

Of California's 23 vulnerable bird species studied (barn owls, golden eagles, road runners, yellow-billed cuckoos…), scientists have found 11 are now experiencing at least a 20% decline in their population growth rates because wind turbines and solar panels are killing them and/or destroying their limited-range habitat.

California's mild-winter Mediterranean climate is home to some of Earth's rarest bird ecosystems.

But California is also where some of the most ardent supporters of "green" energy policies reside.

Disproportionately due to California's activist-level insistence on converting their energy infrastructure from fossil-fuel-based to renewables-based, the US as a whole has facilitated a 300% to 9,400% increase in wind and solar energy generation, respectively, from 2009 to 2019. Nation-wide, the solar power industry alone is poised to detonate from a 0.4 GW energy capacity in 2009 to 75 GW by 2025.
***
***

The Fabulous drives a 10 year old Buick with a lot of life left in it. Our plow truck is a 1998 Chevy going strong. What about your GM EV Spark?

General Motors will reportedly no longer provide battery replacements for the all-electric version of the Chevy Spark, according to a report from EV-Resource (via InsideEVs). The Chevy Spark electric vehicle (EV) was first released in 2013, and GM continued to make new models until 2016.

A GM district executive confirmed to EV-Resource that the company is "no longer going to supply that [the Spark EV's] battery." GM's inventory of Spark EV battery packs has reportedly run out as well, and the company doesn't plan on making any more. The Verge reached out to GM with a request for comment but didn't immediately hear back.

With the oldest model of the Spark EV reaching almost 10 years old, vehicle owners may find themselves without a working car if their battery pack fails. GM offers an eight-year / 100,000-mile warranty specifically for the battery pack in its Spark EVs and other electric vehicles, which means the warranty has already run out (or is very close to running out) for Spark EVs released in 2013 and 2014. It's unclear if GM will continue to honor its warranty and somehow replace the battery pack in broken-down Sparks, or as EV-Resource points out, if GM will offer to buy back the vehicle instead of replacing the battery.

Nice marketing ploy. Will all the EV manufacturers do this in the future?
***

Our southern border is a fvcking joke. So is the War on Drugs.

A National Guard soldier who helped rescue some migrants is still missing, and the search continues amid new reports that those migrants were involved in drug smuggling.

The Guardsman, who remains unidentified by military authorities, had jumped into the Rio Grande river on Friday in order to rescue two Mexican immigrants who had been drowning. As of this writing, the search had failed to turn up the missing guardsman, though authorities continue their efforts to recover the individual, which reportedly involves efforts from multiple state and federal agencies.
***

Russia invades Ukraine. Which country is Europe rooting for?

In a shocking report, the UK newspaper The Telegraph has reported European capitols are selling Russia weapons for use in the Ukrainian conflict, taking advantage of loopholes in sanctions to hypocritically accomplish.

Despite a 2014 EU decision on an arms embargo to Russia after it invaded Crimea, between 2015-2020 10 EU member states continued to supply it with 346 million euro's worth of military equipment, 44% of which came from France and 35% from Germany, a March 17 report by the independent European news agency Investigate Europe found, reported The Telegraph.

The other countries were Italy, Austria, Bulgaria, Czech Republic, Slovakia, Finland, Spain and Croatia.
***

Of course this wasn't going to work out.

Miller's ex claims she and Miller photographed themselves engaging in sex acts sometime in 2020. There was a mutual understanding between the then-couple that the photos would not be shared — an agreement Miller allegedly broke.
***

The following is from Commenter David..................
Here, my friend, is the classic allegory of Republican Politician vs. Republican Voter, as enacted by Gilbert Gottfried, and Game Show Contestant.

Enjoy.
***
The ONT Musical Interlude & Pot-Luck Emporium
Died on: 22 Apr 2003
Songwriter Felice Bryant died of cancer. Wrote many hits with her husband Boudleaux including; The Everly Brothers, 'Bye Bye Love', 'All I Have To Do Is Dream', 'Wake Up Little Susie' and 'Raining In My Heart' a hit for Buddy Holly. Other acts to record their song include Bob Dylan, The Beatles, Tony Bennett, Simon And Garfunkel, Sarah Vaughan, Grateful Dead, Dolly Parton, Elvis Presley, The Beach Boys, Roy Orbison, Elvis Costello, Count Basie, Dean Martin, Ruth Brown, Cher, R.E.M. and Ray Charles. via thisdayinmusic.com
&&&
Born on: 22 Apr 1950
British-American rock musician Peter Frampton who with The Herd, had the 1968 UK No.5 single 'I Don't Want Our Loving To Die', with Humble Pie, the 1969 UK No.4 single 'Natural Born Bugie'. As a solo artists he scored the 1976 UK No.10 single 'Show Me The Way' taken from his live release Frampton Comes Alive!. vFrampton has worked with David Bowie, George Harrison, Harry Nilsson. Frampton is known for his work as a guitar player and particularly with a Talkbox. via thisdayinmusic.com
***

Following one's dream........Tonight's Feel Good Story of The Day.

Woman Opens 'Honest' Auto Shop With On-Site Nail Salon

Girls Auto Clinic is changing the conversation around women and their vehicles.

It is a one-stop-shop where customers can get their car fixed, receive quality education on what it needs, and get a manicure while they wait.
***

Munchies for the wedding cake? Perhaps. Genius Award Winners.

APRIL 20--A Florida bride and a caterer are facing felony charges for allegedly adding marijuana to food served to wedding guests, many of whom fell ill after unknowingly ingesting the cannabis-laced dishes served at a February reception.

According to police, "numerous guests" were treated "for symptoms consistent with that of someone who had used illegal drugs." The victims were stricken in the clubhouse of a private gated community in Longwood, a city 15 miles north of Orlando.

Newlywed Danya Svoboda, 42, and caterer Joycelyn Bryant, 31, have been hit with negligence, tampering, and drug charges for allegedly spiking food served at the February 19 reception, which was attended by about 50 guests.

As alleged in an arrest warrant affidavit, victims became ill after consuming pasta, salad, and an olive oil and herb dip. Several guests were treated at a local hospital, where tests revealed THC in their systems.

One guest told cops he felt "ill and high" and was "having crazy thoughts" as his heart raced. Another victim said he told the best man that he "felt like he had been drugged," but that the best man "was incoherent and could not answer a question."
***
Weekly commenter stats for week of 4-24-2022

Top 10 commenters:
1 [811 comments] 'Sponge - F*ck Joe Biden' [113.85 posts/day]
2 [674 comments] 'TheJamesMadison, looking great in a trenchcoat and fedora with JP Melville'
3 [447 comments] 'Ciampino'
4 [400 comments] 'Joe Mannix (Not a cop!)'
5 [395 comments] 'Aetius451AD'
6 [383 comments] 'Insomniac - Outlaw. Hoarder. Wrecker. Honker.'
7 [354 comments] 'Yudhishthira's Dice'
8 [349 comments] 'Wolfus Aurelius'
9 [339 comments] 'Deplorable Jay Guevara'
10 [337 comments] 'Christopher R Taylor'
Top 10 sockpuppeteers:
1 [224 names] 'MiklosWatch' [31.44 unique names/day]
2 [161 names] 'Miklosius Caroliniensis'
3 [44 names] 'Count de Monet'
4 [42 names] 'Moron Analyst'
5 [41 names] 'Duncanthrax'
6 [36 names] 'Sponge - F*ck Joe Biden'
7 [34 names] '18-1'
8 [33 names] 'Notorious BFD'
9 [30 names] 'OrangeEnt'
10 [29 names] 'In Reel Life (yes, dummy, on purpose)'

***

Tonight's ONT has been brought to you by DIY Projects.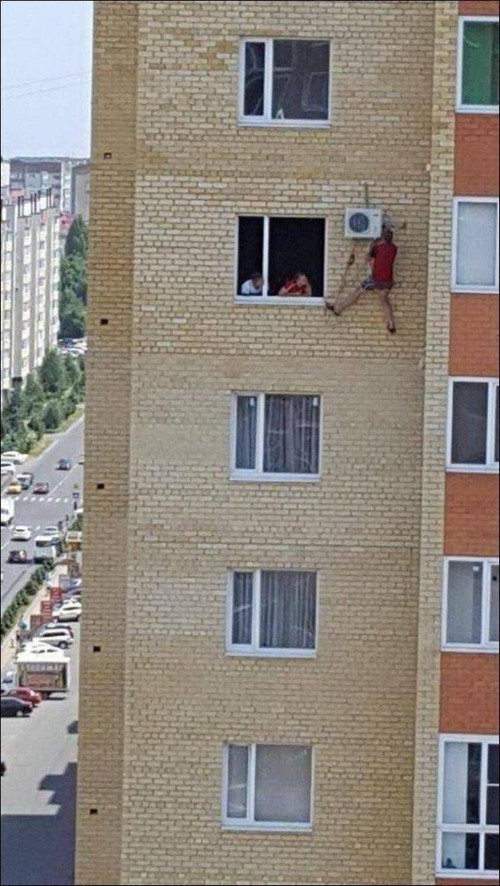 Notice: Posted with permission by the Ace Media Empire and AceCorp, LLC. ONT Tips, frozen beef pot pies and accordion sheet music to petmorons at gmail dot com. Complaints and other forms of dissatisfaction to someone up the food chain.


posted by Misanthropic Humanitarian at
09:53 PM
|
Access Comments