« Saturday Evening Movie Thread: Everything Everywhere All At Once [Moviegique]
|
Main
|
Daily Tech News 24 April 2022 »
April 23, 2022
Saturday Overnight Open Thread (4/23/22)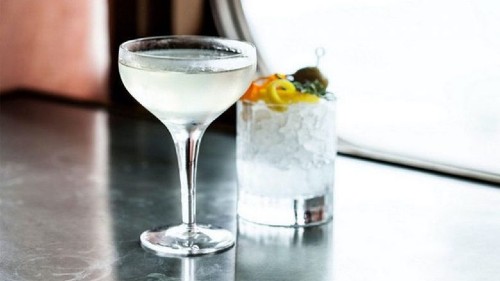 ***
The Saturday Night Joke
An elderly Italian man living alone in New Jersey wanted to plant his annual tomato garden, but it was very difficult work, since the ground was hard. His only son, Vincent, who used to help him, was in prison. The old man wrote a letter to his son and described his predicament:
Dear Vincent,
I am feeling pretty sad, because it looks like I won't be able to plant my tomato garden this year. I'm just getting too old to be digging up a garden plot. I know if you were here my troubles would be over.. I know you would be happy to dig the plot for me, like in the old days.
Love,
Papa
A few days later he received a letter from his son.
Dear Pop,
Don't dig up that garden. That's where the bodies are buried.
Love,
Vinnie
At 4 AM the next morning, FBI agents and local police arrived and dug up the entire area without finding any bodies. They apologized to the old man and left. That same day the old man received another letter from his son.
Dear Pop,
Go ahead and plant the tomatoes now. That's the best I could do under the circumstances.
Love you,
Vinnie (H/T Hadrian The Seventh)

***
***

Can you say Lard Ass? Sure, I knew you could.
Natasha Crown, 27, from Serbia, has an enormous Instagram following of 2m.

But, while she loves to show off her fashion sense she's most known for her extreme proportions.

The influencer and OnlyFans model, has spent an enormous £110,000 trying to achieve her dream of having the biggest booty on Earth.

Natasha has undergone five Brazilian Butt Lifts to boost the size of her behind.
***

Not the job for me. Different strokes for different folks. Dying on the job isn't my idea of a fulfilling occupation.
***

The good thing about being 29+. I don't need to have a gadget filled home.

The smart home company Insteon has vanished.

The entire company seems to have abruptly shut down just before the weekend, breaking users' cloud-dependent smart-home setups without warning. Users say the service has been down for three days now despite the company status page saying, "All Services Online." The company forums are down, and no one is replying to users on social media.

As Internet of Things reporter Stacey Higginbotham points out, high-ranking Insteon executives, including CEO Rob Lilleness, have scrubbed the company from their LinkedIn accounts. In the time it took to write this article, Lilleness also removed his name and picture from his LinkedIn profile. It seems like that is the most communication longtime Insteon customers are going to get.
Was this the original Smart Home gadget?

***
Swimming Stories.
&&&

Skinny dipping? Nah, I don't think so.

Freakish fish that grow 'human' teeth to crush shells are dubbed 'testicle eaters'
Men sharing the same water as pacu fish will want to forget about any ideas of skinny dipping as they are nicknamed 'testicle eaters' and 'nut crackers' with good reason
***
(H/T Yankeefifth)
***
The ONT Musical Interlude & Happy Hour Emporium
On this day: 23 Apr 1991
Founder member of The New York Dolls Johnny Thunders (John Anthony Genzale, Jr), died of a drug overdose. He renamed himself Johnny Thunders, after a comic book of the same name. The influential New York Dolls formed in 1972 and made just two albums. A teenage Morrissey acted as president of the UK branch of the New York Dolls fan club. Formed The Heartbreakers with Dolls drummer Jerry Nolan, and Television bassist Richard Hell. via thisdayinmusic.com
&&&
Born on this day: 23 Apr 1936
American singer-songwriter Roy Orbison "the Big O" who had a 1964 UK & US No.1 single with 'Pretty Woman' plus over 20 US & 30 UK Top 40 singles including 'Only the Lonely' (1960), 'Running Scared' (1961) and 'Crying'. With the Traveling Wilburys he had a 1988 UK hit single 'Handle With Care'. Orbison died of a heart attack on 6 December 1988. via thisdayinmusic.com
***

Tonight's Feel Good Story of The Day meets the Genius Award Winner.

LOW BLOW 'Idiot' passenger 'battered by Mike Tyson on flight is convicted thief & fraudster who served three years in prison'

AN "IDIOT" passenger who got battered by boxing legend Mike Tyson on a plane is a convicted thief and fraudster, it has been claimed.

Tyson unleashed a flurry of punches onto Melvin George Townsend III after he allegedly harassed the boxer aboard a JetBlue airplane at the San Francisco Airport.
No mention of the Genius Award Winner's BAC at the time he had his lunch handed to him.
***
I wonder what his Blood Meth Content was at the time? Genius Award Winner.

Two men have been charged after officers found drugs during a traffic stop in Bridgeport.

On April 17, officers with the Bridgeport Police Department were conducting a traffic stop on a vehicle for improper registration while at mile marker 125 on I-79, according to a criminal complaint.

Officers spoke with the vehicle's driver, Roy Porter, 57, who handed officers a packet that they thought was the registration of the vehicle, however, a small plastic bag fell out, officers said.
***

Tonight's ONT has been brought to you by Gift Ideas.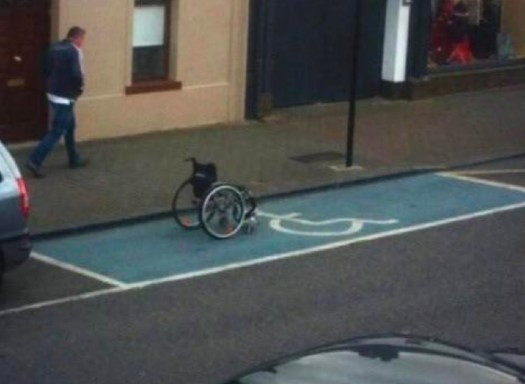 Notice: The damn hamsters are running wild. Permission? We don't have time for permission.


posted by Misanthropic Humanitarian at
10:00 PM
|
Access Comments