« Big, Dangerous, and Out-of-Control Cafe
|
Main
|
Daily Tech News 20 April 2022 »
April 19, 2022
Tuesday Overnight Open Thread (4/19/22)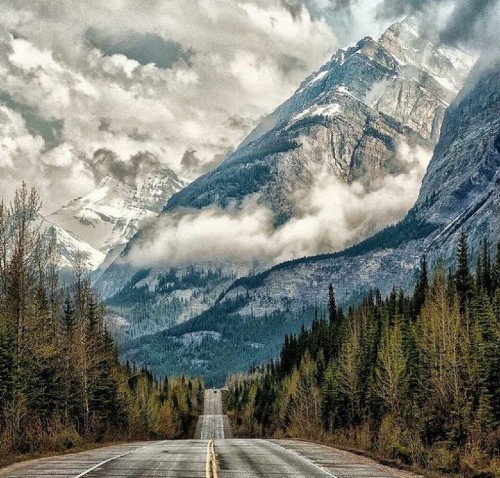 ***
The Quotes of The Day
Quote I

"The biggest question maybe in economics and politics in the coming decades will be what to do with all these useless people,"Yuval Hurari, an Israeli philosopher who serves as an advisor to the World Economic Forum (WEF)
Quote II

"It's important for me as a trans person, as Latinx, to take place and to bear witness, that even someone like me can follow the ways of Jesus and maybe imagine another possible world," Robyn Henderson-Espinoza
It seems confused.
*
Quote III

"Believe me, I would like to have many playdates in my house — my son has never had a playdate in his house before because we are very careful and we do playdates at parks and we wear masks at community centers and everything like that," White House Spokesperson Jen Pasaki

I feel sorry for that little guy.
*
Quote IV

It's a kink with these emotional cripples. They crave being controlled by the government. It's a turn-on for them. The thought of being left to their own devices terrifies their submissive, masochistic psyches.Stephen Kruiser
***

Well that didn't take too long. Biden regime decides to appeal the face diaper lifting order afterall.
***
Yes Virginia, There is a Karma-claus.
'IT'S KARMA' Thief repeatedly punched gran, 72, in the face and stole her car – only to DIE in crash shortly after

A THIEF assaulted a grandma and stole her car only to die in a crash moments later.

The cowardly thug repeatedly punched Shirlene Hernandez, 72, as she stopped for refreshments at a gas station in San Antonio, Texas.
***
Saline solution: Japan invents 'electric' chopsticks that make food seem more salty
Device uses a weak current to artificially amplify the taste of salt, as part of efforts to reduce sodium levels in popular dishes
***

So saying, "Get your fat ass out of the way" is inappropriate? Ha, who knew.

We've all been there: irritated with the lack of common courtesy, and grumbling instead of enjoying time spent outside.

Since COVID started, more and more people have been seeking solace in the great outdoors, forcing long-time recreationists and newcomers to rub shoulders for the first time. Sometimes, these casual encounters can result in clashes filled with tension.

The solution is to practice proper trail etiquette. Following the unwritten rules of the trail can ensure proper civility, and allow adventurers new and old to enjoy their time in nature.

What is trail etiquette
Trail etiquette is a series of guidelines that has the potential to make everyone's experience in the outdoors more pleasant.
***
Call me confused. Women impregnating other women. Wow the science of miracles. Or just modern society continuing it's march to Hell in a handbasket.

Two inmates serving time in New Jersey's only state prison for women became pregnant after they had sex with a transgender inmate, according to a report Wednesday.

The unidentified jailbirds became pregnant at the Edna Mahan Correctional Facility after engaging in "consensual sexual relationships with another incarcerated person," the state Department of Corrections told NJ.com.

In 2021, New Jersey enacted a policy to allow prisoners to be housed in accordance with their preferred gender identity.

The policy was part of a settlement from a civil rights suit brought by a woman forced to live in men's prisons for 18 months.
***
Isn't America great? Where else can you gain fame for doing nothing constructive in real life. The Jenners and Kardashians aren't happy. Awww shucks.

The Kardashians and Jenners were less than thrilled to hear about Kim Kardashian's sex tape scandal during jury selection for the family's pending trial against Blac Chyna.

Page Six was inside the Los Angeles Superior Court on Monday when Kardashian-Jenner attorney Michael Rhodes asked a group of potential jurors if they had strong positive or negative feelings toward reality television.

One potential juror, a man who appeared to be in his 50s or 60s, claimed that he'd never watched "Keeping Up with the Kardashians" but noted, "I have watched [Kim] Kardashian's sex tape, and I don't think I can be impartial on this case."

Just an observation on life.
Moar entertainment news. It's Russia's fault we didn't perform up to expectations. And the fact that we can't keep your password safe.

Netflix lost 200,000 subscribers in the latest quarter, missing its prediction of adding 2.5 million users in the first quarter of 2022, the company said Tuesday.

The world's pioneer streaming-video subscription service said subscribers dropped from 222 million to 219 million from January through March, according to its Tuesday report of first-quarter earnings. And Netflix's guidance for the second quarter fell short of analysts' expectations, with Netflix predicting it will shed approximately 2 million subscribers next quarter versus the 2.6 million consensus analyst estimate. The company has glum expectations, despite major releases in the spring, including Stranger Things and the series finale of Ozark.

Analysts' consensus expectation was for Netflix to add 2.6 million, according to Refinitiv.

In its report, Netflix noted that Russia's war in Ukraine and subsequent sanctions affected membership numbers. "The suspension of our service in Russia and winding-down of all Russian paid memberships resulted in a -0.7m impact on paid net adds; excluding this impact, paid net additions totaled +0.5m.," the company said in statement.
***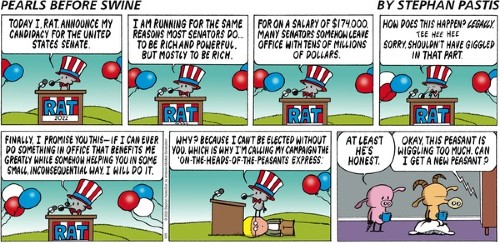 ***

If you have $130K lying around:You can buy yourself a job.

CARSON CITY, MI - It's as if time has stood still inside this small-town Michigan bowling alley and now it's on the market. You could be the next owner of this facility for $130,000.

Carson City Lanes is located at 216 W. Main Street in Carson City, Michigan, population 1,100, in Montcalm County north of Lansing and east of Grand Rapids.

The bowling alley has been owned by the same family since the 1950s and even most the equipment is original and in great condition.
Wonder if the 1950s shoes come with it?
***

If you want to play games against Florida's Governor DeSantis. Expect him to jump in.

Florida state Rep. Randy Fine (R) filed legislation on Tuesday to eliminate a special tax and governing jurisdiction Diseny has controlled and benefitted from for decades.

"BREAKING: Disney is a guest in Florida. Today, we remind them. @GovDeSantis just expanded the Special Session so I could file HB3C which eliminates Reedy Creek Improvement District, a 50 yr-old special statute that makes Disney exempt from laws faced by regular Floridians," DeSantis said.
***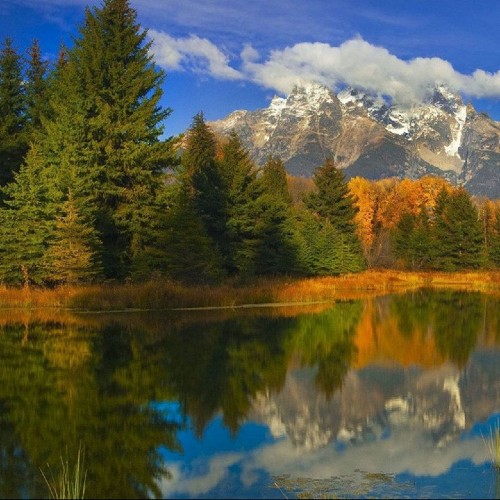 ***

Smith & Methson. Watch out "ghost guns".
Tribal police say "Smith & Meth-son" no laughing matter

If you needed any more evidence that Joe Biden's proposed rules on home-built firearms aren't going to make a lick of difference to criminals, look no further than the latest firearm confiscated by the Meskwaki Nation Tribal Police in Iowa. The DIY gun has been dubbed the "Smith & Meth-son" by officers, though a post by the police department says that the firearm is no laughing matter.

You can get a look at the gun for yourself courtesy of a short video the department posted to its Facebook page on Monday, where the department also shared that it was recovered from a man previously convicted for both distributing cocaine as well as being a felon in possession of a firearm.
***

I don't think this will have the "Ending" that they want.

Course at Utah college lets class 'watch pornographic films together'
Westminster College in Salt Lake City is offering a course on pornography in which students will 'watch pornographic films together.'
'Hard core pornography is as American as apple pie and more popular than Sunday night football,' the course description reads.

Plus they might learn a new move or two.
***

What doesn't Joe Biden and his cronies muck up?

The Biden administration has announced it will self-impose a ban on the testing of anti-satellite weapons (ASAT) by the United States, with the aim of establishing new norms and guidelines for military action in space.
***

Perhaps I should feel sympathy. I don't.
Ontario family says it lost thousands of dollars in 'absolutely sickening' exotic animals scam

Family hopes to raise awareness about online con artists advertising support animals


After years of waiting, Kaylaw Prado thought she'd finally be getting the emotional support animal of her dreams. Instead, thousands of dollars later, she says, it all turned out to be a scam.

Prado, 30, and her family, who live in Scugog, Ont. about 70 kilometres northeast of Toronto, had been looking to get capuchin monkeys.

The hope was that the animals would be a positive influence on her partner's 36-year-old brother, who has Down syndrome and other health problems. They hoped Prado's five-year-old daughter, who lost two fingers in a lawnmower accident in 2020, would benefit too.
***
The ONT Musical Interlude & Apple Strudel Emporium
Born on this day:19 Apr 1947
American guitarist Mark Volman, from the The Turtles who had the US 1967 No.1 single 'Happy Together' and the 1967 hit 'She'd Rather Be with Me'. He later worked with Frank Zappa, alongside his friend and partner Howard Kaylan who used the stage names of Flo & Eddie. via thisdayinmusic.com

Flo & Eddie with Zappa, awesome!
&&&
On this day:19 Apr 1980
32 year old English singer Brian Johnson joined Australian group AC/DC, replacing Bon Scott who had died after a drinks binge in February 1980. Johnson's first band was the Gobi Desert Canoe Club. He was also in a band called Fresh. From 1970, Johnson played with cabaret/club band The Jasper Hart Band, performing songs from the musical Hair. He and other members of the band went on to form Geordie. via thisdayinmusic.com
***

If he only had applied himself in school. He wouldn't be tonight's Genius Award Winner.

Crack suspect: 1 traffic stop, driving 7 miles, fighting 3 deputies, facing 13 charges

When it was time to charge Kobersky and despite the long list, he did bail out of jail.

Kobersky is charged with

two counts of aggravated battery on a law enforcement officer with a deadly weapon,
aggravated assault on a law enforcement officer with a deadly weapon,
three counts of battery on a law enforcement officer,
three counts of resisting with violence,
obstruction of means of communication/protection,
tampering with physical evidence,
possession of cocaine, and
fleeing and eluding at high speeds.
...cursing, yelling, and screaming during the entire arrest.
***

You're never too old to do something you wish to. Tonight's Feel Good Story of The Day.

A World War II veteran decided to become a children's book author rather than settle into retirement. Now he's working on his third book at the age of 99.

Sam Baker from Scottsdale, AZ enlisted in the Marine Corps in 1942, several months after the Japanese attack on Pearl Harbor.

According to Fox News, Baker left the military five years later and joined the U.S. Coast and Geodetic Survey, now the National Oceanic and Atmospheric Administration (NOAA). He worked there for three decades until he retired.

Then at 95, Baker decided to become a writer. He says reading is a pathway that leads to knowledge.

"Reading is a foundation for all other learning," Baker told Fox News. "If you don't know how to read, you're going to have a hard time learning."
***

Tonight's ONT has been brought to you by Interesting Philosophies.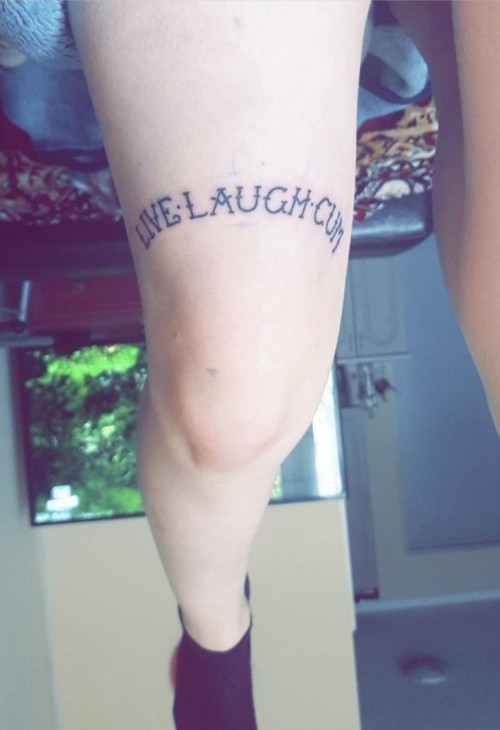 Notice: Posted with permission by the Ace Media Empire, AceCorp, LLC. & Mis. Hum. Enterprises. For a transcript of tonight's ONT please send $5.00 & SASE to petmorons at gmail dot com.

posted by Misanthropic Humanitarian at
10:00 PM
|
Access Comments