« Piglet Cafe
|
Main
|
Daily Tech News 13 April 2022 »
April 12, 2022
Tuesday Overnight Open Thread (4/12/22)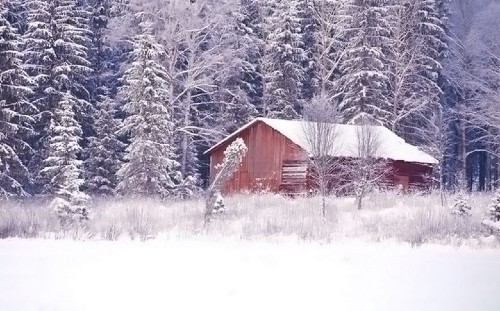 ***
The Quotes of The Day
Quote I

Our founding fathers warned us about these types of people and we will not be intimidated. We are part of a movement that stands with God and for liberty, end of story. We will stand and remind the government that God is the source of our rights, and that We The People are going to return our government to the role of servant. Utah Congressional Candidate Jason Preston
Quote II


A lot of people who claim they're political comedians are just comedians who have opinions. But they stop being funny the minute they give their opinions. Gilbert Gottfried
RIP Gilbert, you were an extremely human being.
*
Quote III

Only the brave know how to forgive; it is the most refined and generous pitch of virtue human nature can arrive at. Laurence Sterne
Quote IV

"We continue to be happy with the launch and its progress after only two weeks," CNN spokesperson
Quote V

"He's just a really nice guy and on top of that he has a badge. That's enough for me to buy him something. That's the least I can do." Zack Randolph was an 18-year-old employee at Great American Cookies Company in Katy, Texas
***

Dr. Fauci Recommends 4th COVID Shot For Those Over The Age Of 50. Dr. Misanthropic Humanitarian recommends Dr. Fauci can go play in the freeway Dwayne Haskins style.

It appears Dr. Anthony Fauci is back doing the media rounds, just in time to urge everyone over age 50 to get a fourth COVID vaccine dose. While speaking to Joy Reid on Monday, the NIAID director was asked about an uptick in cases caused by an Omicron sub-variant just after Philadelphia announced it was bringing back forced masking.

The city's Public Health Department announced Monday that starting April 18 masks will be required in all indoor public spaces, including, schools, businesses, restaurants and government buildings. The department said the mask mandate is tied to the COVID response levels, adding they want to protect the most vulnerable residents.
Nothing to see here. Move along. Quickly.
Young girls, some as young as five years old, are developing genital ulcers due to Pfizer's Wuhan coronavirus (COVID-19) mRNA vaccine.

This is according to published peer-reviewed articles and data from the Vaccine Adverse Event Reporting System (VAERS), the federal government's program for collecting reports about adverse events related to vaccinations. (Related: Recently released Pfizer documents show mRNA COVID-19 vaccine can cause 1,291 different adverse events.)
***

As Earth Day approaches, keep this handy to stymie your "Karen Like" friends.
Earth day is coming up. It is a good time to remind the public what the predictions were 52 years ago

On the first Earth Day, April 22, 1970, the world was warned that billions would die soon because of a disastrous ice age. The Earth had been cooling for thirty years, and it was about to get much worse. Crops would not survive the ice age, so the people couldn't be fed. The Earth was cooling even though CO2, the population, and fossil fuel consumption were rising rapidly, which we are told causes warming.
***

Good to know our FBI is keeping us safe from harm such as the NY Subway shooter and Michigan kidnappers.

The suspect in the Brooklyn subway shooting was on the FBI's terrorist radar in New Mexico until 2019, according to a report - and was cleared after 'multiple interviews'.

The shooter has not yet been publicly identified and he remains on the loose hours after opening fire on a busy northbound N train as it approached 36th Street in Sunset Park.

BROOKLYN SUBWAY SHOOTING - WHAT WE KNOW SO FAR
Unidentified gunman wearing grey hoodie and green construction vest opened fire on northbound N train at 8.24am
He is known to the FBI, having been on their radar in New Mexico until he was cleared following 'multiple interviews' in 2019
He is believed to have travelled from New Mexico, and then rented a U-Haul in Philadelphia
That U-Haul was found five miles from the scene on King's Highway, Brooklyn
A credit card found on the scene of the shooting matched the credit card used to rent the U-Haul
The suspect put on a gas mask then detonated a smoke bomb that was in his bag before firing the first shots
Panicked commuters tried to flee into the next subway car but the door was locked - they were trapped until the train reached 36th street
The gunman somehow vanished in the chaos - some fear he may have jumped onto the tracks and entered the subway tunnels
Police found a .380 handgun and three extended magazines in backpack at the Brooklyn station
Sixteen people were taken to NYC hospitals - ten were shot, four suffered smoke inhalation and another two were in shock
NYPD is going door-to-door in Brooklyn asking for information, surveillance camera footage and pictures
Anyone with information about the shooting or gunman is urged to call 800 577 TIPS


Investigators believe they know who he is, having identified the suspect after finding a credit card at the scene that was also used to rent the U-Haul cargo van, two law enforcement sources told CNN.

A federal law enforcement source told Newsweek the suspect was the previously known to the FBI, having been entered into the Guardian Lead system in New Mexico.

The system is the FBI's way of coordinating information from other law enforcement partners about potential terrorism-related threats and suspicious activity reports.

He was cleared after multiple interviews in 2019.
***

Hasn't this fvcking son of a bitch Severe Conservative done enough damage?

Sen. Mitt Romney, R-Utah, the only Senator in history to vote to convict a president of his own party during an impeachment trial, said recently that he is not sure if he will seek reelection to the upper chamber in 2024, possibly sharing the ballot with former President Donald Trump if he runs for president again.

"I'm going to cross that bridge down the road," Romney told The Hill after voting to confirm liberal Justice Ketanji Brown Jackson to the U.S. Supreme Court. "I haven't given a lot of attention yet."
How anyone can vote against an appellate court nominee and then vote to confirm to SCOTUS is beyond me. Thanks for that. And thank you for the outline for Obamacare.
***
Hmmmm. I don't know if I'm buying this story. Wouldn't you open up the canister at the store to see if there was anything in it? Wouldn't an urn make a little bit of noise?

Goodwill Shopper Spots Cute Vase, Looks Inside and Finds Out It's Not a Vase

Part of the fun of shopping at thrift stores is that you can come across some truly bespoke, one-of-a-kind finds that you definitely wouldn't be able to locate anywhere else.

Oftentimes, folks dream about acquiring a priceless item (that can very well have a price placed on it) that they're able to purchase for pennies on the dollar

***
Will Donald Trump's inner circle tell him to shut his pie hole when it comes to endorsing candidates?!!? A GOP senate majority doesn't need a buffoon such as Dr. Oz.

Dr. Oz promoted transgender movement in children
***

Our federal government lie to us? Nah, that can't be true!

For even the most sycophantic supporters of the current White House, the writing has been on the wall about our mounting inflation crisis for months. But less tribal-minded liberals such as Larry Summers saw this coming before Joe Biden recklessly infused the economy with $1.9 trillion in extra spending at the beginning of his presidency.

But for those who understand, contrary to the decadelong consensus of progressives that inflation is a monetary phenomenon, it's been years.
***
The ONT Musical Interlude & Sweat Socks Emporium
Born on this day:12 Apr 1944
German-Canadian rock singer, songwriter, and guitaris John Kay, from Steppenwolf who had the 1969 US No.2 hit single 'Born To Be Wild'. Steppenwolf sold over 25 million records worldwide, released eight gold albums and scored 12 Billboard Hot 100 singles. via thisdayinmusic.com
&&&
***

Perhaps she should have applied herself more in school. Then maybe she would have a job and not a Genius Award.

Woman Claimed Meth Sales As Only Work Option
Police: Accused dealer, 27, said that she "can not obtain a job"


APRIL 12--A West Virginia woman arrested with a large stash of methamphetamine told police that she sold the drug "in order to make a living because she can not obtain a job," according to a felony complaint.

Rainee Pase, 27, was a passenger in an SUV pulled over Sunday night for vehicular violations as it traveled on Route 7 in Terra Alta, a small West Virginia town.

During questioning by a state trooper, a male passenger in the auto revealed that when Pase spotted the cop car pull behind them, she announced that she was in possession of narcotics.
***

Tonight's Feel Good Story of The Day.
***

Tonight's ONT has been brought to you by Homes Without Dogs.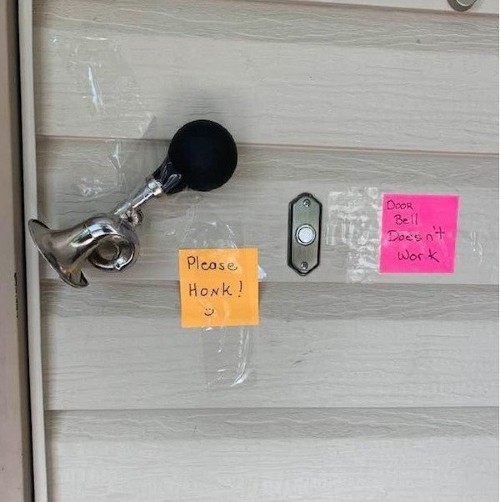 Notice: Posted with permission by the Ace Media Empire and AceCorp, LLC. ONT tips, loose change, drink tokens and burner phones to petmorons at gmail dot com. Complaints, beefs, grips, pissing and moaning - not here.

posted by Misanthropic Humanitarian at
10:00 PM
|
Access Comments