« Sugar Glider Paratroopers Cafe
|
Main
|
Daily Tech News 5 April 2022 »
April 04, 2022
Monday Overnight Open Thread (4/4/22)
***
The Quotes of The Day
Quote I

Or, as I like to put it, Twitter is a debate-themed video game, in the same way that, say, Grand Theft Auto is a stolen-car-chase-themed video game. So in brief, there are some things you can actually do on the internet: you can observe galaxies, you can presumably get married, you can submit a prayer to God, any number of things are just as real on the internet as doing them in flesh and blood. But the great exception to that, I would argue, is social media, where it's more like a false suffocation or a perversion of the thing it pretends to be. Justin E. H. Smith is a professor of the history and philosophy of science
Quote II

Grief is the price of love, but it is love that makes the world go round, or at least one of the most important things that make life worth living. Love and the moral sense complicate life greatly, and make it difficult for most of us, for without them there would be no grief or any apprehension of evil; but without them we should be little different, conceptually, from an amoeba under a microscope. Theodore Dalrymple
Quote III

'Hers is a uniquely American family story: how much hope and promise can be achieved in just one generation. I'm proud we can bear witness to it.' Sen. Dick Durbin (D-IL)
Hold on a moment Dick. I thought this country was operating under extreme structural racism. Oh yeah, she just checks off a box for your ilk.
*
Quote IV

"I was surprised that even this fairly, I would say, small amount of light just getting through the eyes to the brain still had such notable effect," Dr. Phyllis Zee, senior author of the new study and director of the Center for Circadian and Sleep Medicine at Northwestern University
Quote V

I'll say it because the mayor probably won't, but I want to give a big FU to Gov. Ron DeSantis for his lack of leadership and solidarity to the LGBTQ community," New York City Council Member Chi Ossé

A dollar to a donut that this windbag hasn't read the bill or could comprehend it.

***

See Quote V, Hey councilman, perhaps you should clean up the human debris that fills your city.

A crossing guard was pegged with a bottle in Lower Manhattan on Monday morning by a repeat offender with more than 70 busts who told cops he enjoyed chucking bottles at unsuspecting victims, police sources said.

Tyreik Martin, 30, allegedly attacked the 37-year-old female guard around 7:40 a.m. at Bayard and Bowery streets while she was on duty, police and sources confirmed.

Cops caught up to him about 45 minutes later nearby and he allegedly admitted to them that he likes to hit people in the face with bottles, sources said.

Martin has had more than 70 run-ins with the law for various alleged crimes, including assault and drug charges, sources said.

Dogs are put down for less.
***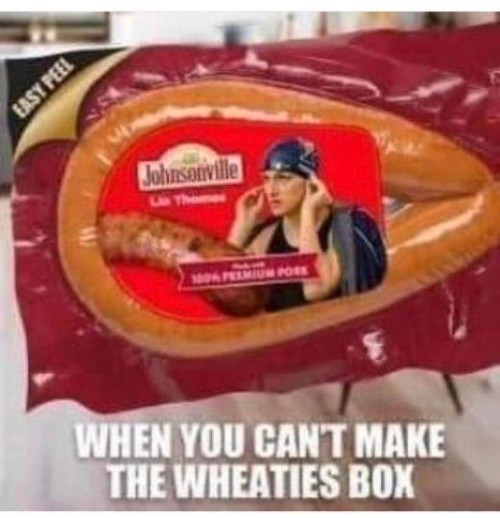 (H/T Nurse Ratched)
***

Tonight's "You gotta be shitting me". You aren't going to believe how much "we" spend on Hunter Biden.

Hunter Biden is renting a home in Malibu, California, for $20,000 per month — and the Secret Service is paying $30,000 per month to rent an adjacent home to provide him with 24/7 protection, according to a report Monday by ABC News.

The president's son is living in the exclusive location and pursuing his art career, even as critics call for a special counsel to take over the investigation into his alleged influence-peddling, which is documented on his infamous laptop, now verified.

Doesn't he have some mobile home in Arkansas to go back to?
***

No more new laws. Just enforce the damn laws you already have for illegal gun possession.

Sacramento D.A. says felon-in-possession arrests up 45% since 2019

In the wake of this weekend's shooting in Sacramento that left six people dead and a dozen others wounded, there's been no shortage of calls for more gun control laws. President Joe Biden called on Congress to pass a ban on home-built firearms and to repeal the Protection of Lawful Commerce in Arms Act to allow gun makers to be sued for the actions of criminals, while California Gov. Gavin Newsom offered up vague comments in support of unspecified new laws to combat the "scourge of gun violence."
***

Where have "we" gone wrong? Tonight's Mental Disorder on display. We really are doomed.
***

Hey Florida Rep. Matt Gaetz quit grandstanding. Quit talking tough and just act.

'Trap this rodent': Florida congressman tells state lawmakers how to fight Disney


Florida Rep. Matt Gaetz is seeking to rally the state's legislators in a fight against the Walt Disney Company amid a culture war over the Parental Rights in Education Act, which was recently signed into law by Gov. Ron DeSantis.

In light of Disney claiming it will work to repeal the law in court, DeSantis, a Republican, has said he would be open to revoking Disney's self-governing status, meaning central Florida counties would begin regulating the entertainment conglomerate.
***

He should have left Polk County for Disney World. He would have been accepted with open arms.

Meet David Marsh of Lakeland, Flori-Duh.

David really likes to get it on with the ladies, but at 68-years old, he knows he has to pay for sex. So, he scoured the internet to find a woman of ill-repute and paid her a visit. The visit did not go as well as David would have Meet David Marsh of Lakeland, Flori-Duh.

David really likes to get it on with the ladies, but at 68-years old, he knows he has to pay for sex. So, he scoured the internet to find a woman of ill-repute and paid her a visit. The visit did not go as well as David would have liked.

A 68-year-old Florida man wearing a French maid's outfit and a chastity belt was among dozens of alleged johns swept up in an undercover prostitution operation targeting suspects placing and answering online sex ads.

I absolutely had to post the photo. I apologize in advance.
Oh does the Horde have a guy for you.

'I only date men who visit sex workers - they're the best at relationships'
Kate Iselin only dates men who have visited sex workers, saying that they usually are better when it comes to relationships. She insists men who visit sex workers are usually "good" and "kind" people

Just too good to pass up until Saturday Night ONT.
***

Berserk llama syndrome. The things you learn here on The ONT.

In 2007 in Terrebonne, OR, a woman was going for a jog when a berserk llama attacked her out of fucking nowhere. The 'rescue llama' had been rehomed a month prior, escaped its fenced in yard, and attacked her before attempting to attack her eight year old daughter. It reportedly took five people to pin down the 250lb animal.

I'm just saying, buy your fancy goddamn yarn on etsy.

This has been your Moment of Science, just saying I still want a llama but I don't want to risk explaining to my therapist that building a farm for two scarves and a hat worth of yarn didn't work out.

Think I'll stay with the doggehs.
***
The first-ever collected sample of moon dust is headed to auction in New York on April 13, against the wishes of the National Aeronautics and Space Administration (NASA), according to Forbes' Carlie Porterfield. Bonhams, the auction house conducting the sale, estimates the specimens from Neil Armstrong's famous Apollo 11 moon walk could fetch between $800,000 to $1.2 million, according to a press release. Portions of the proceeds will go to scientific charities.

This is the first time NASA-verified moon dust will be legally sold, despite the space organization's efforts, according to Rebecca Heilweil for Vox. NASA's battle to keep lunar dust out of private hands goes back decades, leading to numerous court disputes against individuals who have somehow obtained samples from the organization's 1969 Apollo program. While NASA has won many of these disputes, ownership claims over the Bonham auction dust samples broke free of the legal hurdles after the space agency lost a number of court battles.

So NASA isn't happy. Suck it up buttercup.
***

Fvck Hollywood. Amy Schumer is confused.
Amy Schumer has claimed that she was banned from referencing Alec Baldwin's shooting at the Oscars.

The comedian co-hosted the ceremony at the end of last month, alongside Regina Hall and Wanda Sykes – in an evening which saw Will Smith storm the stage to slap Chris Rock.

Appearing at a stand-up show at Las Vegas's Mirage Theatre on Saturday, she reportedly claimed that there were some things that were off the table when it came to her time on stage.

According to Vanity Fair, the I Feel Pretty actress told the crowd during the Aces of Comedy series: 'I don't even know what to say about the Oscars.
***
The ONT Musical Interlude & Vending Machine Emporium
Born on this day: 4 Apr 1913
American blues musician Muddy Waters, In the early 1950s, Muddy Waters and his band recorded several blues classics, 'Hoochie Coochie Man', 'I'm Ready' and 'I Just Want to Make Love to You'. The Rolling Stones named themselves after his 1950 song 'Rollin' Stone', his music influenced Eric Clapton's career, Led Zeppelin's 'Whole Lotta Love', is lyrically based on the Muddy Waters hit 'You Need Love'. Waters died in his sleep from heart failure on 30 April 1983 aged 70. via thisdayinmusic.com
&&&
Born on this day: 4 Apr 1952
Irish guitarist and singer Gary Moore, who was a member of Skid Row and Thin Lizzy. As a solo artist he had the 1979 UK No.8 single 'Parisian Walkways'. His 1990 album Still Got the Blues featured contributions from Albert King, Albert Collins, and George Harrison. Moore died on 6 February 2011 while on holiday in Spain. via thisdayinmusic.com
***
Sometimes you should just keep your mouth shut and not let the world know you are a Genius Award Winner.

Woman horrified after discovering tattoo artist 'branded' her with their initials
A woman said that she was left horrified after discovering their tattoo artists had secretly 'branded' her with their initials. She took to Reddit to tell the tale
***

Tonight's Feel Good Story of The Day.

Sanitation Worker Rescues Missing Elderly Woman

A sanitation worker in Caruthersville, Missouri, rescued an elderly woman who went missing in the middle of the night.
***

Tonight's ONT has been brought to you by the Multiple Purpose Leash.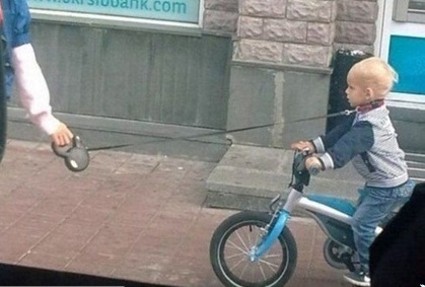 Notice: Posted with permission by the Ace Media Empire and AceCorp, LLC. The listing of ONT side-effects is way too cumbersome.


posted by Misanthropic Humanitarian at
09:56 PM
|
Access Comments