« Gerry Rafferty's Cafe
|
Main
|
Daily Tech News 1 April 2022 »
March 31, 2022
I'd Rather Have A Bottle In Front Of Me Than A Frontal Lobe-ONT
Oh lord, I'm old. This makes me laugh, but it makes me laugh in a kind of horrified self deprecation. Not only do I identify with this, but I've lived it, except in my case it was Wham! Or Culture Club or something like that. Imagine Dragons? Isn't that what kids listen to?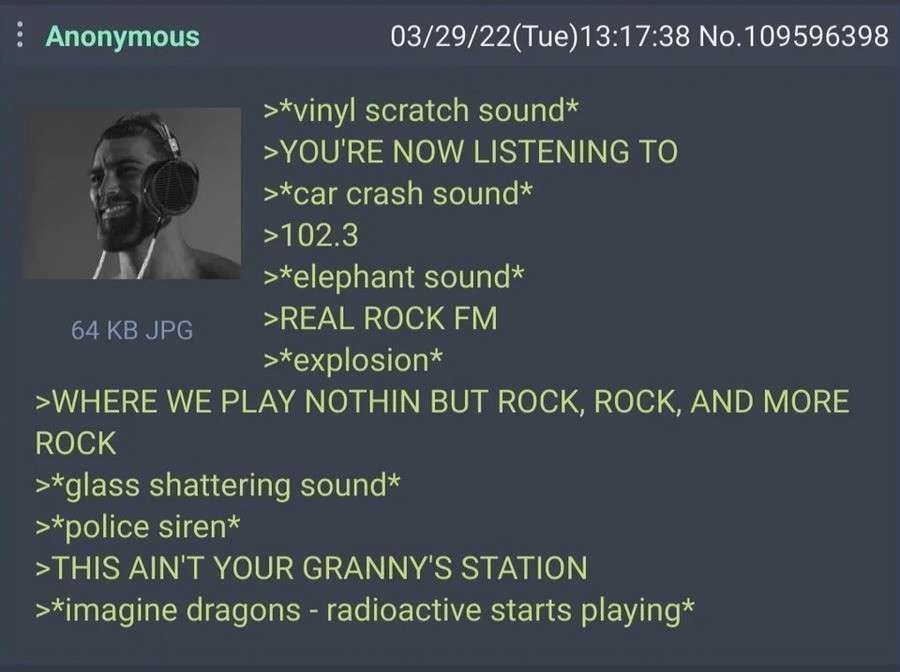 Keen Political Instincts

Romney suggests cutting retirement benefits for younger Americans
Hey, that's a good idea. Campaign on taking stuff away from people. That should go over well.
Former presidential candidate Mitt Romney has addressed the vexing question of how the US copes with its ageing population, suggesting that retirement benefits may have to be cut for younger Americans.

In comments to the Senate budget committee on Wednesday, the Republican senator from Utah said that the spiraling costs of retirement programs had to be tackled to bring national debt under control. Romney raised the politically controversial idea of cutting benefits, but only for younger generations before they reach retirement age.

"For younger people coming along, we got to be able to find a way to balance these programs or we're gonna find ourselves in a heap of trouble," he said. He added that he was not in favour of raising taxes as a way of balancing the books, but was open to adjusting "long-term benefits not for current retirees".

Look, don't get me wrong. I can't believe that I'm typing this, but Mitt is right. The whole thing is going to collapse at some point. The thing is, I think it is impossible for anyone to reform it. It can't be done. It's too large, and too many people feel that they have the "right" to "their money" that they put into SS. It's political suicide to propose cutting SS or Medicare, however.
There is one way that it might possibly work. Pick an age, say, 45. Everyone over 45 gets exactly the same benefits they've been promised. Everyone under 45 will get no SS benefits (and honestly, few of them expect any), but we will also stop taking the withholding tax for SS from their paychecks. It might work, I have no idea of how the numbers look, but it'll never happen. Ain't no way govt is going to give up access to one thin dime of your money. Not happening, no way, no how.

Puck!
Well, the NHL season is in the home stretch to the Stanley Cup Playoff, and Daily Faceoff takes a look at What are the common ingredients in recent Stanley Cup champion teams?
Over the past decade, they identified the following:
So if we extract all the strongly correlated characteristics of recent Cup champs, we get a team that: – Is among the heaviest in the NHL – Has at least one top-10 scorer – Has a top-10 goalie – Ranks among the league's best in CF% – Has a great penalty kill – Has at least one player with a Stanley Cup ring – Made at least one trade-deadline move Let's get literal and see which teams, if any, meet all these criteria.
Care to guess which NHL team meets all of these criteria? Place your guess in the comments.
Answer (highlight to see): The Calgary Flames, baby! Stanley Cup here we come!
Whoops

French Fighter Jet Joy Ride Goes Très, Très Wrong
He didn't want a joy ride in a Rafele. To each his own, but that's the part that gets me. His friends got him this incredible, bucket list type ride, and he didn't want it. Well, seeing how it turned out, maybe I get why. Me? I'd be all over that like white on rice.
The fighter pilot, being a fighter pilot, probably thought he was taking it easy as he pulled into a 47-degree climb and generated a 3.7-g load. (Which, incidentally, was also beyond the doctor-ordered limit of 3 g's.) On the climb, both pilot and passenger were crushed down into the seat. But when the plane started to level off, things got real panicky in the rear seat, as a negative 0.67-g load caused the ill-buckled passenger to feel like he was about to fly out of the cockpit. Which, shortly thereafter, he did.

Apparently the quick and dirty safety briefing failed to properly emphasize the fact that the black-and-yellow striped loop in the middle of the seat, between his legs, was not a grab handle but the trigger for the ejection seat. The good doctor's g-load recommendations were surely exceeded as pyrotechnics blasted a hole in the canopy and rocket motors fired the seat and its terrified denizen out into the slipstream high above the French countryside.

Read the whole article. Honestly, the whole ride sounds like it was approached in a very slipshod manner, but I still think it would be cool af.

What's On TV?
The True North Strong And Flee

Number of people who left Canada in the 4th annual quarter at almost 50-year high
Seems Trudeau's bully boy tactics are not sitting well with many of those who have the means to avoid them. Gingy is from Canada, and today she saw a car with an Alberta plate and went over to chat with them. Despite the fact that they were from the wrong part of Alberta (Wullert..er, Edmonton. * spit *), they actually agreed with Gingy when she informed them that she didn't think she would ever go back. Now, Gingy is a US citizen and has been here for 20 years and not 2 months like those people, but it's interesting that the thought was there.

Spoiler: The Curse Was "Poopyhead"

Ancient Hebrew curse tablet found by Katy archaeologist could be proof of older Bible timeline
I'll let you read the article, but what's interesting here is that this text would be proof of a written language and a distinct Hebrew people concurrent with the events of Exodus, which means that the events in the Torah might be contemporary accounts, and not transcripts of oral history written down many, many centuries after the events in question.

Musical Interlude

Not a musical interlude this evening. How about a dirty joke interlude?
Nothing too bad at the link, but obvious NSFW warning. What I find amusing is the reaction some people have to older folks laughing at the jokes. "OMG! Grandma is laughing at a dirty joke! Teehee!" Hate to break it to you, but grandma is a human being, and she had an entire life before you came on the scene, including sneaking smokes, getting drunk, having sex, and, yes, laughing at dirty jokes. People are people, and they always have been. Know those brilliant white classical statues from ancient Rome? Yeah, back when they were carved they were painted with pubic hair and genitalia. People are people. Penis (heehee!).

Wretched Hive Of Scum And Villany

Rep. Madison Cawthorn said he was invited to an orgy by people he "looked up to" in Washington.
Noting how he is significantly younger than his peers in the Capitol — whose "average age is probably 60 or 70" — Cawthorn said: "I look at a lot of these people, a lot of them that I've looked up to through my life — I've always paid attention to politics — guys, that, then all of a sudden you get invited to, 'Oh hey we're going to have a sexual get together at one of our homes, you should come." 

"'What did you just ask me to come to?' And then you realize they're asking you to come to an orgy," Cawthorn added the 26-year-old.


Tonight's ONT has been brought to you by architecture: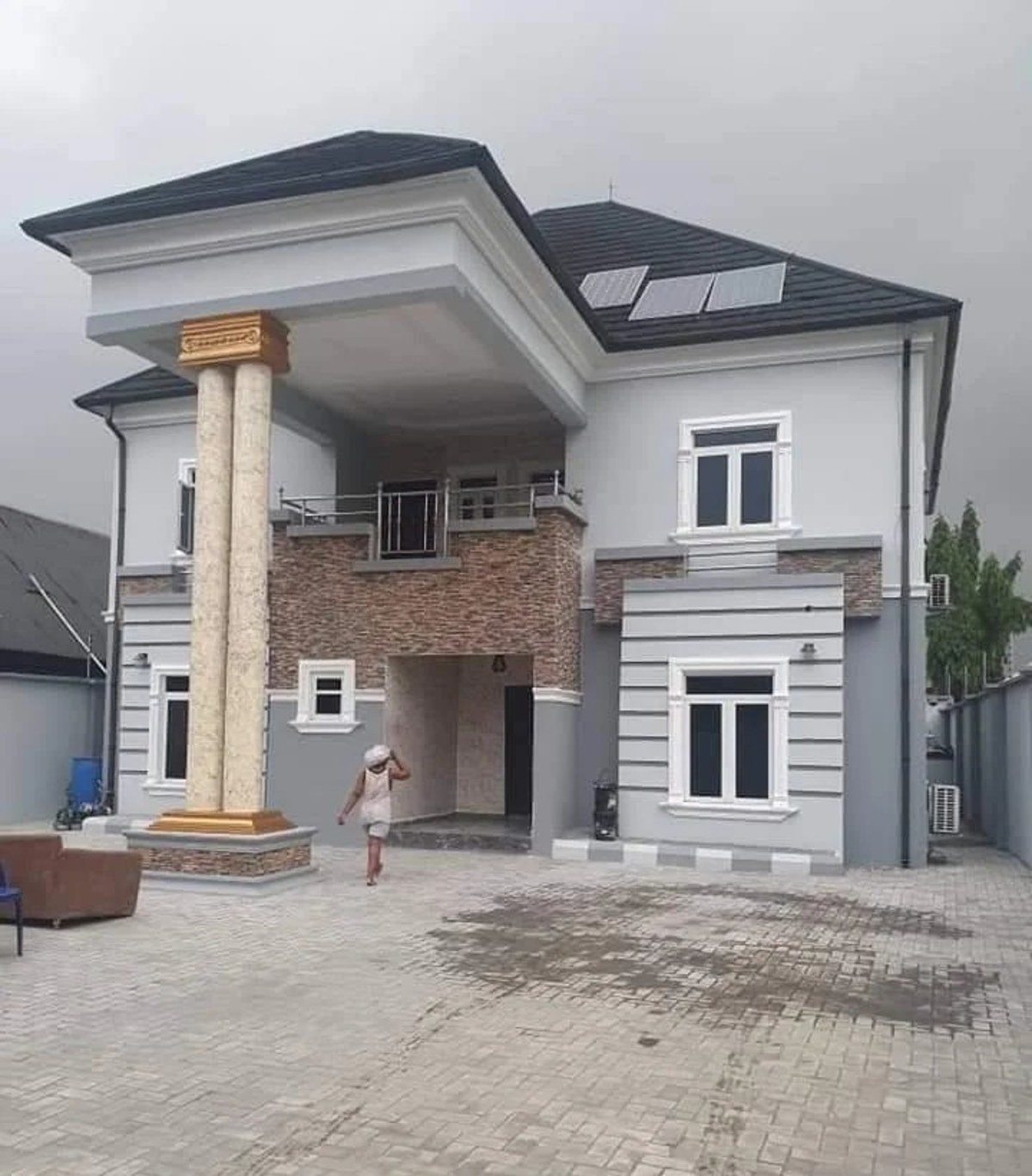 posted by WeirdDave at
10:53 PM
|
Access Comments