« EMT 4-03-22
|
Main
|
How Big is Richmond, VA? [Joe Mannix] »
April 03, 2022
Sunday Morning Book Thread - 04-03-2022 ["Perfessor" Squirrel]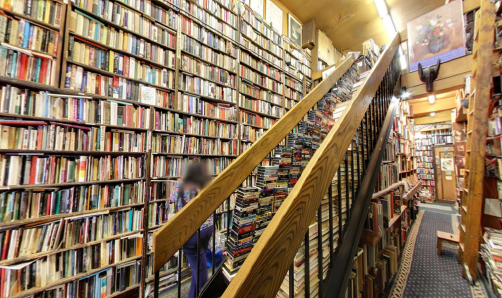 Good morning, Horde! Welcome to the prestigious, internationally acclaimed, stately, and illustrious Sunday Morning Book Thread! The place where all readers are welcome, regardless of whatever guilty pleasure we feel like reading (this'll come in handy for the burning times...). Here is where we can discuss, argue, bicker, quibble, consider, debate, confabulate, converse, and jaw about our latest fancy in reading material, even if it's nothing more than the old-fashioned card catalog at your local library (do those even exist anymore?). As always, pants are required, unless you are wearing these pants...and yes, that's apparently CNN's Sean Spicer modeling those trousers...
So relax, find yourself a warm kitty (or warm puppy--I won't judge) to curl up in your lap, scramble up an omelet, and crack open a new book. What are YOU reading this fine morning?
NOTE ON COMMENTS:
As a general rule on specialty threads (Book, Pet, Gun, Food, Gardening, etc.), please keep comments mostly relevant to the specialty of that thread. Comments that are simply about the events of the day don't really belong here. At the very least, a good rule of thumb is to obey the "100 comment" rule, where all comments should by relevant to the specialty subject until after 100 comments or so. Thank you.
Now on to the eggy goodness of the Sunday Morning Book Thread!
PIC NOTE
Used bookstores seem to be dying out, which is a shame. They are always interesting places to explore. Cheap books that have a distinctive smell. Shopowners that always look a bit "off," but are relatively harmless. Now we live in a world dominated by Amazon and the ability to get just about any book printed "on demand" or delivered electronically to our devices. That's pretty amazing, but there's just no substitute for going into a dingy, dimly-lit, musty-smelling bookstore, where everything is just piled up everywhere. This particular image is from Westsider, a NYC used bookstore that closed in February 2019.
ANSWERS FROM THE HORDE
Last week I posed some questions I had received from other members of the Moron Horde. There were some excellent responses from both the survey I linked and the comments section of last week's thread. I consolidated the responses into separate documents for each question. NOTE: You have the ability to add comments to each of the documents linked below, so feel free to respond!
Writing is often a solitary profession, but effective writing duos are definitely a thing. Who are some of your favorite writing duos? What strengths does each author bring to the story? How do they complement each other to create a better story?
RESPONSES - NOTE: Larry Niven and Jerry Pournelle are the clear favorites when it comes to writing duos.
How do you come across your favorite books or series? Recommendations? Advertising? Saucy cover art? What attracted you to pick up your favorite books?
This one is a bit more challenging...Say you've completed your first NaNoWriMo challenge (National Novel Writing Month) and have written a story of 50,000+ words. Now what? What's the next step in the writing process? How/when should you solicit reviewers to provide feedback? How do you know if your story is even worth the trouble of publishing?
RESPONSES - NOTE: There are some excellent suggestions from Moron authors here.
What did you all think of this survey exercise? Would you like to see more Q&A from the Moron Horde? Let me know in the comments!
Bonus Question: Why has writing gotten so bad in the last 20 years? Chris Gore attempts to answer this question. He's specifically talking about writing for movies/television, but his answers are applicable to writing fiction in general. "The current generation of writers are not influenced by life." Think about that for a moment...

(HT: All Hail Eris, She-Wolf of the 'Ettes 'Ettes)
++++++++++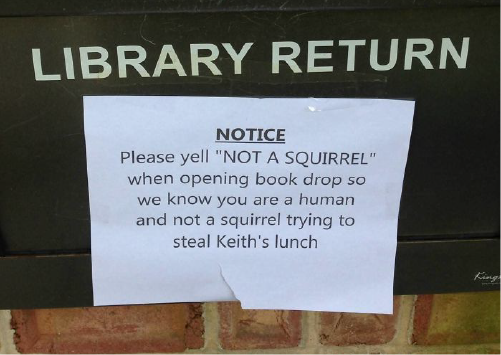 (It's Keith's fault for making such tasty sammiches -- "Perfessor" Squirrel)
BOOKS BY MORONS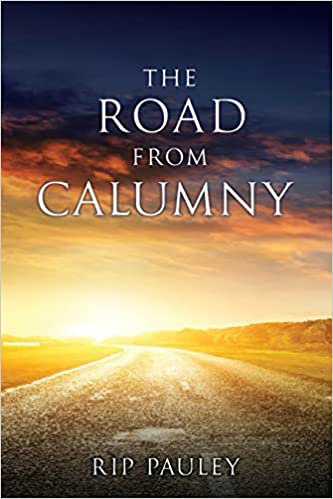 Moron author Rip Pauley (Ordinary American) sent me the following:
Thought I'd mention the upcoming release of my novel, The Road From Calumny, through Liberty Hill, a conservative self-publishing firm. I extend advance appreciation for any mention on the wonderful Sunday thread, if you can fit it in. I'd be honored.

It is a love story/political revenge story around a media slander. I attach the marketing blurb.

"Brilliant but troubled young actress Becky Breck lands the lead role in a blockbuster Hollywood political thriller, but suffers a nervous breakdown. Careening across the country in an addled search for answers to her damaged past, she meets a young man on a search and mission of his own. Their unlikely but life-changing alliance leads back to Hollywood, to both redemption and heartbreak."
Comment: From Rip Pauley's Amazon bio page, it sounds like he has a lot of insider knowledge of both the publishing industry and Hollywood. This adds credibility to the story, I think, so if you are interested in this type of tale, go for it!
MORON RECOMMENDATIONS
This week I got sucked into the vortex of reading stories at:

https://www.storiesbehindthestars.org/

If anyone is interested in volunteering to write and record soldiers' stories... check it out. The organization is looking for writers to research and contribute. Great concept, great cause.

Posted by: goatexchange at March 27, 2022 09:10 AM (APPN8)

Comment: Although this website is dedicated to capturing the stories of WWII veterans, there's no reason why we should neglect the stories of any of our veterans from Korea, through Vietnam, to the first Gulf War and beyond. Last week's Sunday Morning Book Thread featured Nothing Left to Drag Home, a memoir by Vietnam veteran Gary Rafferty. We need more stories like his and this website may be one way (but not the only way) to chronicle those events.
+++++
I finished Penric's Fox by Lois McMasters Bujold.

It is a fantasy book set in the universe of The Curse of Chalion, where the Five gods move on the Earth and demons and elementals appear, generations of Wealding Shamans culture their spirit animals, and sorcerers are made by demon possession, though for good or evil depends on whether the demon or the person is ascendant.

Penric is a Temple Sorcerer, being possessed by the demon Desdemona, asked to investigate the murder of another Temple Sorcerer, and to find what happened to her demon. Assisted by Wealding Shamans, they discover the demon has leapt to a fox with cubs, and must prevent it from being killed and stop the murderer from killing the rest of the intended victims. And not let his own demon become ascendant.

It is 160 pages and fills my call for "books the size of the old DAW paperbacks" and has Bujold's writing, plotting, and logic.

At one point Penric asks the murderer, "You [did all this] to feel better? Did it work?"

The Chalion books always had a feel of the Southern France/Catalan medieval romances. I know people will be turned off by the demons, but it is integral to the universe, not to shock readers.

Posted by: Kindltot at March 27, 2022 09:13 AM (xhaym)

Comment: Lois McMasters Bujold is one of those names I recognize, but whose works I've never read. I'm thinking I should rectify that someday. I'm pretty sure I've seen some of her stories here in the library in which my office is located (I don't actually work for the library).
+++++
I've been in a mood for poetry lately. In no particular order:



"Rime of the Ancient Mariner" by Coleridge. I came across a large format hardcover of the poem with all the Dore etchings. Poem and etchings are wonderful. I probably spent more time on the art than the poem.


"The Ballad of the White Horse" by GK Chesterton about Alfred the Great. I love the way he used the ballad format.


The sea poems of John Masefield. ("And all I need is a tall ship and a star to steer her by.") I like the imagery and pacing of his verse.



Posted by: JTB at March 27, 2022 09:25 AM (7EjX1)

Comment: We don't seem to talk about poetry much here on the Sunday Morning Book Thread. Perhaps we should. I always liked "The Rime of the Ancient Mariner". I especially enjoyed the Mad Magazine parody, "Rime of the Modern Skateboarder," written by Tom Koch and with Don Martin's distinctive artwork.
+++++
If anyone is looking for some spiritual reading for Lent, I have a few suggestions.

I'm reading Introduction to the Devout Life, by St. Francis de Sales. Obviously written a long time ago (he died in 1622) so a bit flowery in style, but he has some nice observations. I have the Ignatius Press Kindle version which is only 99 cents.

Also reading A Time of Renewal: Daily Reflections for the Lenten Season by Mother Mary Francis, P. C. C. who was an abbess of several Poor Clare monasteries. This was published in 2015 and is a series of short daily reflections for Lent, very enjoyable.

As always, I will recommend anything by Fulton Sheen, but a good one for Lent, especially for Holy Week, is The Seven Last Words.

Posted by: bluebell - NoVaMoMe 2022! at March 27, 2022 10:44 AM (wyw4S)

+-----+-----+-----+-----+
That's about all I have for this week. Thank you for all of your kind words regarding my Sunday Morning Book Thread. I hope I am able to continue doing this for the foreseeable future. I do have some plans for this space to help grow it and increase our active participation. Stay tuned!
If you have any suggestions for improvement, reading recommendations, or writing projects that you'd like to see on the Sunday Morning Book Thread, you can send them to perfessor dot squirrel at-sign gmail dot com. Your feedback is always appreciated! You can also take a virtual tour of my library at libib.com/u/perfessorsquirrel.
PREVIOUS SUNDAY MORNING BOOK THREAD - 03-27-22 (hat tip: vmom stabby stabby stabamillion) (NOTE: Do NOT comment on old threads!)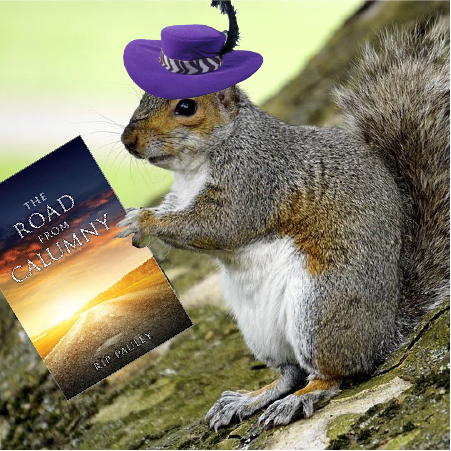 posted by Open Blogger at
09:00 AM
|
Access Comments