« Mid-Morning Art Thread
|
Main
|
Corporate Officers at Child-Grooming Corporation Disney Vow to Stuff Their Products With As Many Transgenders As Can Fit on a Screen, "Add Queerness" Everywhere »
March 30, 2022
Wednesday Morning Rant [Joe Mannix]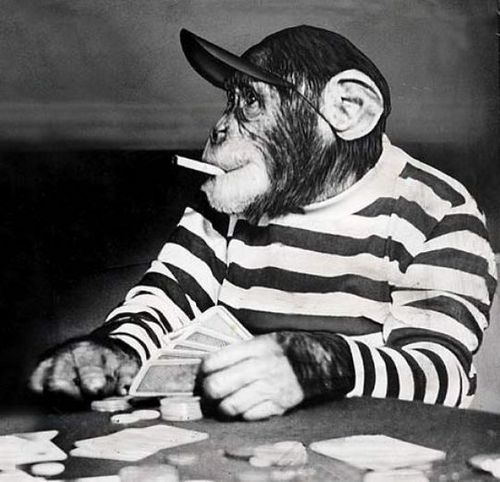 "Oops?" You're going with "oops?"
Eric Schmidt is the former head honcho at Google who has since retired. Nowadays, he's involved in working toward anything that expands big technocratic government - at least when he's not wearing a mirrored vest and elaborate top hat at the super-elite version of Burning Man.
Last week, he was advocating for a new Senate bill to fund scientific and technological research in the United States. He sees this as necessary because the US is losing its edge in scientific and technological endeavors as so much expertise now exists beyond our shores. He isn't wrong about the assessment or even its root causes, but he is, of course, wrong about the solution. But what is the cause of our problems in technical and scientific innovation and leadership?
As described in the Brietbart article about his meeting with Commerce Secretary Raimondo, he actually does hit the nail on the head:
Meanwhile, the loss of the U.S. manufacturing sector also destroyed the economic and engineering foundation for private-sector U.S. researchers, even as U.S. universities imported more Chinese and European scientists to take U.S. science careers. Schmidt twice acknowledged the disastrous mistake that has been pushed by investors for 15 or more years. "We made a mistake collectively," he told Raimondo. "This bill addresses that," he said, adding:

… it provides funding for expansion of these [fabs] but it also provides funding for basic research, basic strategy, and basically get us to where we should have been because of the mistake we made maybe a decade ago. Why is that important? When you study fabs they are a process of continuous improvement, every single day, over and over and over again.
A "mistake." And a collective one at that. He's not at fault. Nobody is at fault. No one could have seen it coming. It was merely a mistake - a little "oopsie" - when we hollowed out our industrial base and offshored everything for thirty solid years thanks to perverse incentives, insane trade policies and globalist economic theory. Nobody could have foreseen that this could have disastrous consequences on our research and development base.
Except that they could, and should have. Why do you need scientists, engineers and other technical people - those much-vaunted STEM folks - if you have no industry? What need is there for chemists or physicists or engineers or production-control experts and so on if there are no factories to run or to build what they develop? Isn't it more efficient to put the research and development work closer to the factory if you can? In same cases, isn't it necessary? Why yes, yes it is. And you can put it closer to the factory. In China or Korea or Taiwan or Japan or Vietnam or India.
But what is the solution to this tremendous problem? Is the solution the reindustrialization of America? Is it using trade, environmental, energy, health, tax, defense and other policies to make the United States more attractive to industrial concerns? Is it to incentivize repatriation of industry and encourage the development of new industries? Is it an America First policy complex to enable the slow but necessary reconstruction of our industrial base and the industrial and scientific power that is downstream - not upstream - of it?
No, of course not. The answer is subsidies and government programs to try to build more technical expertise and capability by bringing in even more foreigners and throwing around even more money, all while addressing zero of the root causes that led to this situation. Centralize the ineffective response in a way that costs a lot of money and hurts American workers while lining Eric Schmidt's pockets some more. That's better than tackling the problems caused by the generation-long experiment in destructive globalist policies.
This is right, proper and fair. After all, it isn't his or his buddies' fault. It was just a collective mistake.

posted by Open Blogger at
11:00 AM
|
Access Comments