« Enchantment Under the Sea Cafe
|
Main
|
Daily Tech News 29 March 2022 »
March 28, 2022
Monday Overnight Open Thread (3/28/22)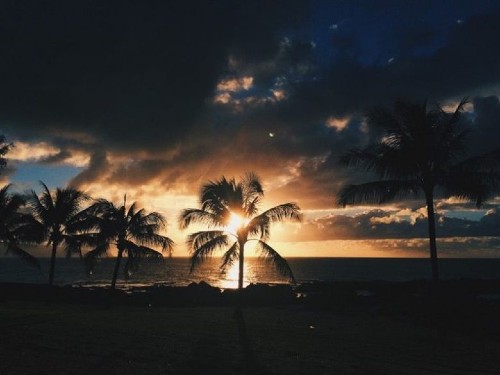 ***
The Quotes of The Day
Quote I

"The WHO should not be bullied into contravening its own public health treaty by approving the Philip Morris vaccine. We respect the WHO's decision to live by the treaty and reject participating in a tobacco industry corporate whitewash scheme." Les Hagen, director of Canada's Action on Smoking and Health, said in a statement
Nose, knife, spite, some assembly required.
Quote II

"During the time we didn't know the baby was ours, when we thought we were carrying someone else's child, I had the same experience [as Heather] of trying to connect to the baby. After we found out it wasn't a girl and it was our baby boy, it wasn't like a light switch was turned on. Even though I don't have Heather's trauma and re-traumatization, it was also hard for me to connect." Robbie Routenberg-Wilhelm
Quote III

Heaven goes by favor. If it went by merit, you would stay out and your dog would go in. Mark Twain
(H/T CBD)
Quote IV

Proving once again that American government -- at all levels -- is run by rhesus monkeys and employs the dumbest fucking people on Earth. Matthew Noto
***
After scouring the news today, I came across this truthful deep thought.............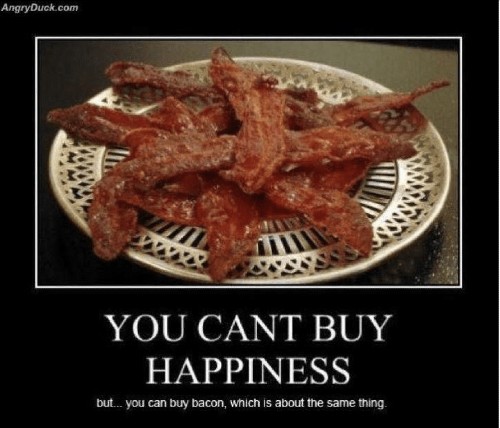 ***

Instead of backing the dollar with gold: 5 leftists introduce 'ECASH.

The e-cash would be a digital analogue to the greenback and could preserve privacy and anonymous transactions, according to an adviser on the bill.

A group of U.S. lawmakers says the U.S. Treasury Department may be the right government entity to create a digital dollar – not the Federal Reserve. A new bill introduced Monday would authorize just that.
Reps. Stephen Lynch (D-Mass.), Jesús Chuy Garcia (D-Ill.), Ayanna Pressley (D-Mass.) and Rashida Tlaib (D-Mich.) introduced the "Electronic Currency And Secure Hardware Act" (ECASH Act) to direct the Treasury Secretary to develop and issue an electronic version of the U.S. dollar, with an eye to preserving privacy and anonymity in transactions.
The electronic dollar, as defined in the bill, would be a bearer instrument that people could hold on their phone or a card. The system would be token-based, not account-based, meaning if someone were to lose their phone or card, they would lose the funds. In other words, it would be like losing a wallet with dollar bills in it.
You know damn well they don't believe in anonymity when it comes to individual choices. When it comes to money I don't trust them either. Just call me the Cynical Misanthropic Humanitarian.
***

So the typical MSM crickets are heard. BLM organizer can be sued per Louisiana judge.

Louisiana Supreme Court rules BLM organizer can be sued by people injured during riot

On Friday, the Lousiana Supreme Court handed down a ruling in which a Baton Rouge police officer will be allowed to proceed with a lawsuit against BLM organizer DeRay Mckesson.
***

It must be nice to sit and pontificate on the bench. Although not charged sitting judge tells us that Trump committed a crime.

Federal judge says it's 'likely' Trump committed a felony on January 6 while attempting 'to secure the Presidency by any means'
***

Hollywood and the Oscars. Let 'em burn.

The Academy has responded after Will Smith walked on stage and slapped Chris Rock in the face during the 94th Annual Oscars.

The statement was released in the early hours of Monday (March 28), and condemned "violence of any form" hours after the shocking on-stage moment.

"The Academy does not condone violence of any form," the organization wrote in a tweet.

"Tonight we are delighted to celebrate our 94th Academy Awards winners, who deserve this moment of recognition from their peers and movie lovers around the world," the statement continued, shifting the focus back on the winners of the night –– including Ariana DeBose's historic win as the first Afro-Latina to win an Oscar for Best Actress in a Supporting Role and Questlove's major win for Best Documentary for his film Summer of Soul.


While Chris has declined to file a police report against Will, as Variety reported, the LAPD says it's "aware" of the incident.

"If the involved party desires a police report at a later date, the LAPD will be available to complete an investigative report," the police department said in a statement.

There are reportedly some calls to have Will stripped of his award, with citations referring back to the Academy's own Code of Conduct –– which was updated in 2017 amid the Me Too Movement. The reestablished guidelines emphasized the importance of "upholding the Academy's values."

"Academy membership is a privilege offered only to a select few within the global community of filmmaking," Academy of Motion Picture Arts and Sciences CEO Dawn Hudson wrote to members after different prior industry scandals at the time, according to Variety.

So exactly where does White Privilege come into play with this assault?

We already know it was Trump's fault.
Spoiled people don't upset me. What upset's me is the inflation taking place. For example yesterday we bought loaves of our grocery store's brand of whole wheat bread. What normally was a 1 pound 8 ounce loaf is now down to 1 pound 4 ounces, smaller slice down from 80 calories per slice to 70 calories. And no, the price didn't go down. The price is up about .55 per loaf.
FJB. Side ways. With a pineapple. Just FJB!
***

Higher education? Years ago that meant going to class while high. Now it just means "Gullible, we will swallow anything."

Steven Crowder delivers fake 'Fatness as Self-Care in the Era of Trump' paper in drag at Fat Studies conference
Crowder adopted the false identity of activist Sea Matheson to present his artificial findings.
In the YouTube video, Crowder states that he was invited, as Sea Matheson, to review a manuscript for 'Fat Studies: An Interdisciplinary Journal of Body Weight and Society' by keynote speaker Ester Rothblum.
I'm pleased with the book selection. However, Crowder needed a triple nose ring and about 5 fluorescent colors in his hair.

Moar modern chick in tonight's Mental Illness On Display!
***

I can hear my father saying, "Burn out?!?! I'll give you burn out.

WHAT DO BANKERS, TikTok influencers, and Prince Harry have in common? This sounds like the run-up to the world's most boring joke, but the answer, pundits assure us, is no laughing matter. These industrious professionals all suffer from burnout.

Psychologists have been studying burnout for five decades, and certain professions—physicians, social workers—have long warned of burnout within their ranks. In the last two years, the cultural status of burnout has radically changed. No longer is "burnout" a specialized term describing a state of depletion among workers in certain strenuous human-services professions. Burnout is now a conflagration, blazing through the ranks of elite professionals with greater firepower than the most flaming royal red hair. Everyone, from veterinarians to Amazon account managers, complains of burnout; the New York Times seems on the verge of creating a burnout beat, if its churn of coverage is any indication. How did "burnout" become a keyword of our age?
***

If you want to run away and start a new life. A few bucks and some DIY skills would come in handy at your new home.

Most famously known as the childhood home of the Jackson 5, including superstars Janet and Michael Jackson, Gary, Indiana is a city on the outer edge of Chicago.

It shares a border with the neighborhood of East Chicago and runs for over 10 miles along the coast of Lake Michigan.


It had reached great heights in the first half of the 20th century due to being a large center for steel production in the country.

Like many great things, however, Gary eventually had a fall from prosperity.


Is it true you can buy a house for $1 in Gary?
Yes, it is true! Over the years, the local government in Gary have carried out programs to encourage development of abandoned properties through something called the Dollar House Program.

First carried out in 1988, the Dollar House Program enacted by the City of Gary encouraged non-home owners to invest in the rehabilitation of their city through hard work in exchange for a dollar.
***
I guess he'll never know the joy of saying, Bring me a sammich Sugar T!ts.

There is perhaps only one thing more surprising than his team's Elite Eight run, and it's the fact that St. Peter's junior guard Doug Edert has never experienced the pleasure of eating a sandwich.

"I'm the pickiest eater you'll ever meet," Edert told ESPN.

He did take one bite of a chicken parmesan sandwich once (everybody knows the rules), but it did nothing to convince him to dabble in the delicacy again.

"I took one bite of, like, a chicken parm sandwich with bread, and I never had that ever again, said Edert. "I don't eat sandwiches. I can't."
***

This little bit of news caught me off guard. Flip phone sales are soaring.

Dumbphone Sales Are Soaring As People Revolt Against "Overwhelming" Smartphones

In a time when various "developed world" intelligence agencies are filling up petabytes of hard disk space with domestic phone recordings and tracking their own citizens who - in the pursuit of a "liberal" agenda - have been escalated to a greater terrorist threat than actual foreign terrorists, some people have had enough and are throwing their smart phones into the trash and replacing them with "dumbphones" instead.

One among them is seventeen-year-old Robin West, who according to the BBC is an anomaly among her peers: "she doesn't have a smartphone." Instead of scrolling through apps like TikTok and Instagram all day, she uses a so-called "dumbphone".
***
The ONT Musical Interlude & French Dip Emporium
&&&
Born on this day: March 28, 1948 - John Evan
John Evan, British musician and composer. He is best known for having played keyboards for Jethro Tull from April 1970 to June 1980. via thisdayinmusic.com
***

Tonight's Feel Good Story of The Day and Genius Award Winner all wrapped into one story.

A driver fatally struck an attempted murder suspect who ran out into highway traffic, according to authorities in Washington state. Officers identified the dead man as Robert J. Flubacher, 55.


Cops in the city of Longview said Flubacher tried to kill a younger man on Friday. Officers said they received a call regarding a fight in the 400 block of 17th Avenue.
***

Tonight's ONT has been brought to you by Shark-ware.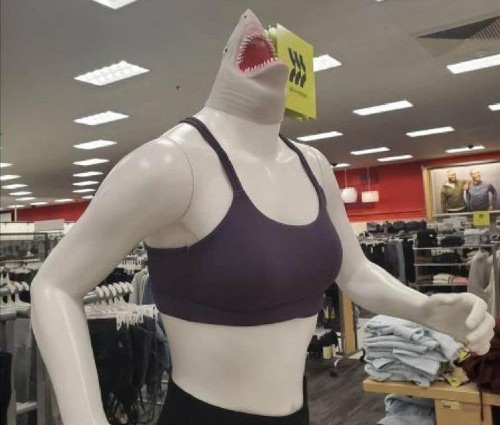 Notice: Posted with permission by the Ace Media Empire, AceCorp, LLC and Mis. Hum. Enterprises. To our knowledge no artificial flavorings or coloring added to The ONT.

posted by Misanthropic Humanitarian at
09:57 PM
|
Access Comments