« Gun Thread: NoVaMoMe 2022 Announcement Edition!
|
Main
|
Daily Tech News 28 March 2022 »
March 27, 2022
Sunday Overnight Open Thread (3/27/22)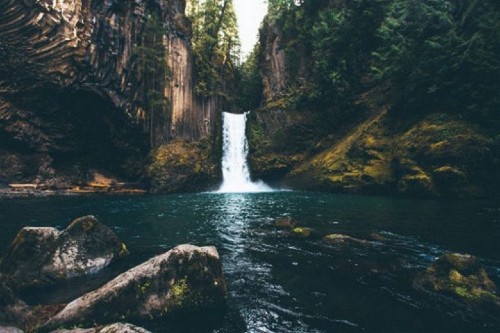 ***
The Quotes of The Day
Quote I

"Before we can defeat the democrat socialists and communists, we first have to defeat the RINOS, sellouts & losers in the primaries this spring" President Donald Trump
Quote II

"The world of money is changing so fast, if we don't help our students keep up, the next generation is going to repeat cycles of a lack of financial literacy," Yanely Espinal, director of educational outreach at Next Gen Personal Finance


How dare they expect kids to take care of themselves!
Quote III

"I consider Osama bin Laden to be one of the people I look up to. For me, he's in the category of Malcolm X, Che Guevara, Patrice Lumumba, Fidel Castro. I thank Islam for Bin Laden. America's greed, aggression and self-righteous arrogance must be stopped. War and weaponry must be abolished."Yuri Kochiyama

She seems pleasant.
Quote IV

"If you see them coming toward me, those two governors specifically [Texas Gov. Greg Abbott and Florida Gov. Ron DeSantis], lead me out of the way because I cannot be responsible for what I would do. Washed up actress Sally Field

So not a big supporter of diversity I take it.
***
The Comment of The Week

***

Spring break should be fun. Not deadly.
The dismembered bodies of four men have reportedly been discovered at a busy Spring Break hotspot.

The grim find happened today (Thursday, March 24) in Mexico, leading to the National Guard being called in.

The grim news has been reported by local Mexican news outlet Noticaribe, and took place in the popular party district of Villas del Sol, Playa del Carmen at the height of the popular celebration.

The bodies were only discovered when a group of sanitation workers stumbled across them.

It is thought that all four of the victims were male.

As of yet, no local Mexican officials have commented on the distressing news.
***

Can you imagine if any of Trump's kids were anything like Pudding Head's surviving son?

Former War Room Co-Host Jack Maxey who is currently in Switzerland has done a forensic review of the Hunter Biden laptop from Hell, and discovered hundreds of thousands of emails previously not discovered by anyone, as they were hidden on the hard drive.

Six hours ago Maxey released all of the emails detailing Hunter Biden and the Biden Family's interaction with the development of bio laboratories in Ukraine.

The Daily Mail released a few today; but, only a few.

But emails from Hunter's abandoned laptop show he helped secure millions of dollars of funding for Metabiota, a Department of Defense contractor specializing in research on pandemic-causing diseases that could be used as bioweapons, wrote The Daily Mail.
***

Oh just fvck it, we are all going to die.

TAKEOUT WARNING Food wrappers by fast food chains including Burger King, Chick-fil-A and Arby's 'contain harmful chemicals', report says

FAST food restaurant wrappers from a host of big-name chains could contain high levels of dangerous chemicals, a new report has warned.

A number of popular restaurants have been exposed as using grease-proof packaging that contains "forever chemicals" that don't break down in the environment, according to Consumer Reports.

If an occasional fast food sammich treat kills me. So be it.
***

We were told by this current administration unelected regime there would be Transparency! Bull Shit!!!!

The State Department is being sued by a government watchdog group after the department said they would not be able to fulfill a documents request involving presidential climate envoy John Kerry's office until after the next presidential election in 2024.

Protect the Public's Trust (PPT), a government watchdog, filed the transparency suit against the State Department on Wednesday after the department said they wouldn't be able to fulfill the group's Freedom of Information Act (FOIA) request on Kerry's office until Nov. 18, 2024.

This means that the State Department said they cannot fulfill the request until after the next presidential election.
***

In the event that you travel to China. You will not be able to watch any John Wick movies in your hotel room. Keanu Reeves is persona non grata.

Actor Keanu Reeves may now be kaput in China, despite his past close collaboration with its film authorities and decades of mega-stardom spanning the length of the country's engagement with Hollywood.

In the wake of his show of support for Tibet earlier this month, the "John Wick" and "Matrix" star has fallen afoul of the country's strict censorship regime, placing his future career in the world's largest film market in jeopardy.
No word from that stellar scholar douchebag LeBron James.
***

When you hear the name Applebee's what do you think of? No, not chemjeff. What an average restaurant with snobbery.

According to leaked emails, Applebee's franchise executive Wayne Pankratz was enthusiastic about skyrocketing gas prices and encouraged his locations to lower their wages. Everyone has heard that gas prices continue to rise," read an email that came from the account of Wayne Pankratz, executive director of operations for Applebee's franchisee Apple Central LLC. "The advantage this has for us is that it will increase application flow and has the potential to lower our average wage. How you ask?"

Pankratz told managers that the pool of people who work at Applebee's "live paycheck to paycheck" and will be "forced back into the workforce" out of necessity. Pankratz also seemed pleased that skyrocketing gas prices would sting for competitors, and that if Applebee's could cut wage costs, they would be better positioned. "We all competed to hire out of the limited applicant pool and there was a wage war," he wrote in the March 9 memo. "They will no longer be able to afford to do this."
***

Everybody should have some skin in the game. Every American should pay income tax.

March 25 (UPI) -- Roughly 57% of U.S. households paid no federal income tax in 2021, and 19% of Americans paid neither payroll nor federal income taxes in 2021, according to the Tax Policy Center.

For 2022, the Tax Policy Center estimates that about 47% won't pay federal income taxes.
***

Typical politician. Tone deaf. Why wait? Walk away. Walk away now.

SEE IT: Jeff Fortenberry resigns following three felony convictions

Nebraska Rep. Jeff Fortenberry announced his resignation from Congress Saturday.

Fortenberry's announcement comes two days after his conviction of three felony counts regarding a 2016 foreign campaign contribution. He will resign on Thursday.
***

Why don't you melt those 2 Oscars, cast bullets and go to Ukraine and use them. Most people don't give a flying rat's a$$ about you or your awards.

This year's Academy Awards promise to be more chaotic than usual, which is saying something. There's been brouhaha over atypical host choices and awards that won't be televised live. There's also the matter of how they'll deal with the ongoing Russian invasion of Ukraine. Co-host Amy Schumer has tried to get Ukrainian president Volodymyr Zelensky to take time out of defending his nation to make an appearance. And if that doesn't happen, there's one Oscar-winner who will be peeved.

As per Deadline, Sean Penn — who's been nominated five times and won twice, for Mystic River and Milk — has given the Academy of Motion Picture Arts and Sciences an ultimatum: get Zelensky on the Oscars or else he will publicly destroy his two trophies.
***
The ONT Musical Interlude & Jello Salad Emporium
On this day: 27 Mar 2000
Singer, songwriter, poet and actor, Ian Dury died after a long battle with cancer aged 57. Dury had been disabled by polio as a child, formed Kilburn and the High Roads during the 70s. His first album New Boot's And Panties became a punk classic spending 90 weeks on the UK chart. via thisdayinmusic.com
&&&
On this day: 27 Mar 1979
Eric Clapton married Patti Harrison (the ex wife of George) at Temple Bethel, Tucson, Arizona. Patti applied for a divorce in 1988. via thisdayinmusic.com
&&&

I preferred Genesis when it was fronted by Peter Gabriel. That said, sorry to hear of Phil Collin's health issues and retirement.

***
Old enough to know better. But, young enough not to care. Genius Award Winner.

MARCH 24--Since some citizens remain confused about the proper use of the 911 system, a reminder: Do not call the police emergency line if you have encountered a chicken difficulty at KFC.

On Tuesday evening, Lisa Castro called 911 to report being "upset because she only got 4 pieces of chicken instead of 8," and that the manager of a KFC in suburban Cleveland, Ohio "won't give her the rest of the chicken."

The 62-year-old Castro, who lives about two miles from the KFC in Euclid, asked for an officer to be dispatched to the restaurant, saying she would be waiting in a Dodge SUV.
***
Weekly commenter stats for week of 3-27-2022
Top 10 commenters:
1 [1271 comments] 'sven' [178.40 posts/day]
2 [552 comments] 'Sponge - Trudeau is Asshoe!'
3 [422 comments] 'Insomniac - Outlaw. Hoarder. Wrecker. Honker.'
4 [381 comments] 'Deplorable Jay Guevara '
5 [367 comments] 'Skip '
6 [345 comments] 'Cat Ass Trophy'
7 [339 comments] 'Joe Mannix (Not a cop!)'
8 [334 comments] 'runner'
9 [319 comments] 'Warai-otoko'
10 [316 comments] 'NaCly Dog (u82oZ)'
Top 10 sockpuppeteers:
1 [181 names] 'Preznit Joey B.' [25.41 unique names/day]
2 [46 names] 'OrangeEnt'
3 [42 names] 'Count de Monet'
4 [34 names] 'Grimmy'
5 [32 names] 'Duncanthrax'
6 [30 names] '18-1'
7 [30 names] 'Cicero (@cicero43)'
8 [30 names] 'The ARC of History!'
9 [25 names] 'Sponge - Trudeau is Asshoe!'
10 [25 names] 'Joe Mama'
***

Most of the athletes enjoy the buzz of the crowd. Not this one. Tonight's Feel Good Story of The Day.

Crowd Goes Silent So Blind Basketball Player Can Hear The Hoop

Jules Hoogland is completely blind. During a basketball game this week, the entire crowd stayed silent so Jules could hear where to throw.

She definitely heard the cheers, too.

"That's my daughter! I'm so proud of her and all her accomplishments! Zeeland Public Schools has stood beside my daughter and encouraged her all her years in school. Thank you ZPS!!" Karen Hoogland said.
***

Tonight's ONT has been brought to you by the phrase, "Here, hold my beer."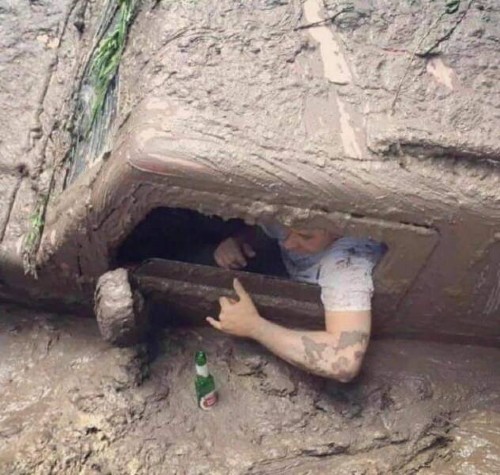 Notice: Posted with permission by the Ace Media Empire and AceCorp, LLC. ONT Tips, accordion sheet music and frozen beef pot pies to petmorons at gmail dot com. No complaints, pissing or moaning accepted.

posted by Misanthropic Humanitarian at
09:41 PM
|
Access Comments