« Day Two of Judge Ketanji Brown Hearings: Lies in Claiming She Doesn't Know CRT is Taught in the School Whose Board She Serves On, Lies About Why She Consistently Under-Sentences Child Pr0n Criminals
|
Main
|
Two-Fisted Pulp Action Cafe »
March 22, 2022
Quick Hits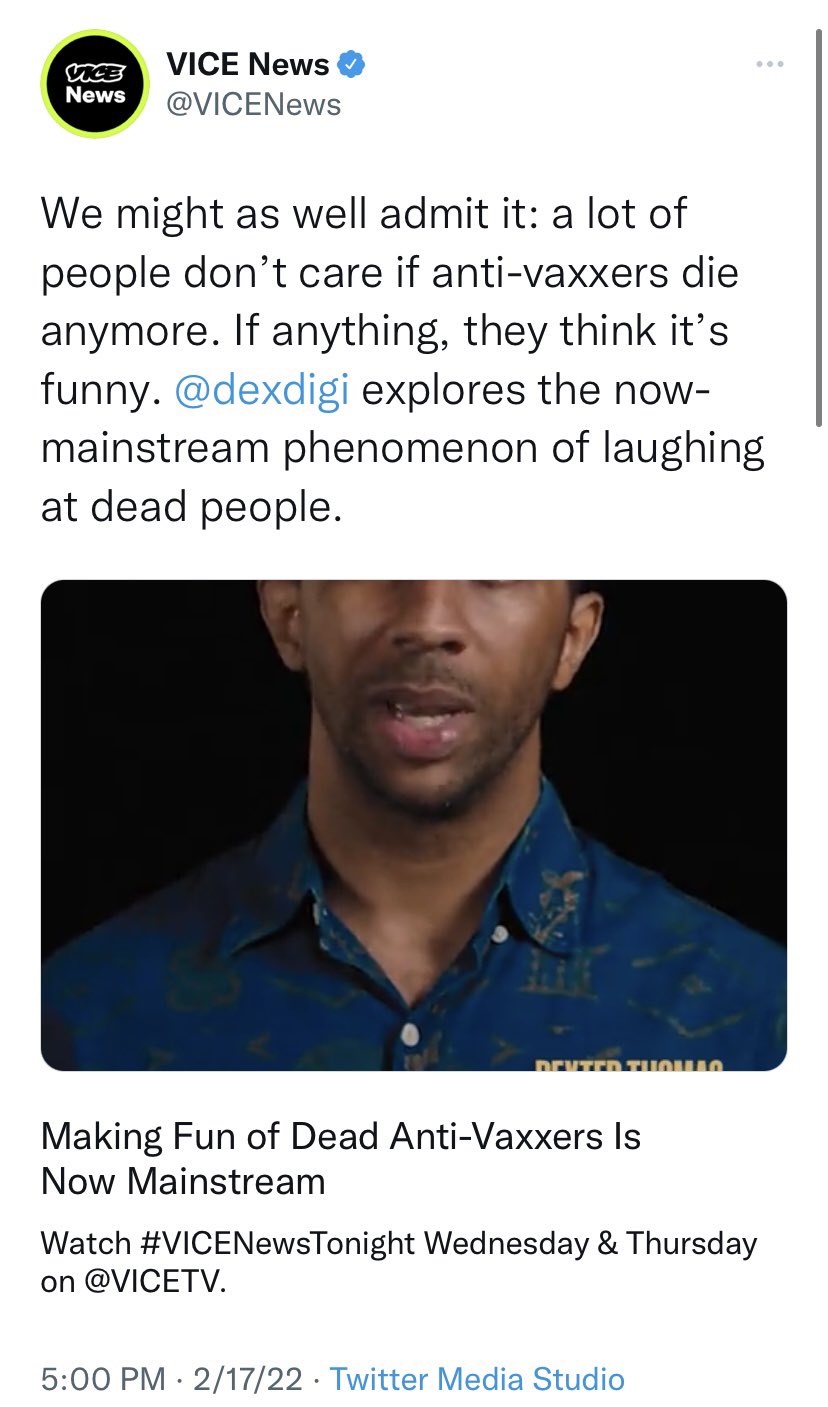 Now do AIDS.
Libs of Tik Tok @libsoftiktok

Mar 20
Replying to @VICENews and @dexdigi
The only funny thing is that nobody noticed this psychotic tweet from a month ago until now because Vice has no readers or fans.
David Frum puts me on the same side as Geraldo Rivera: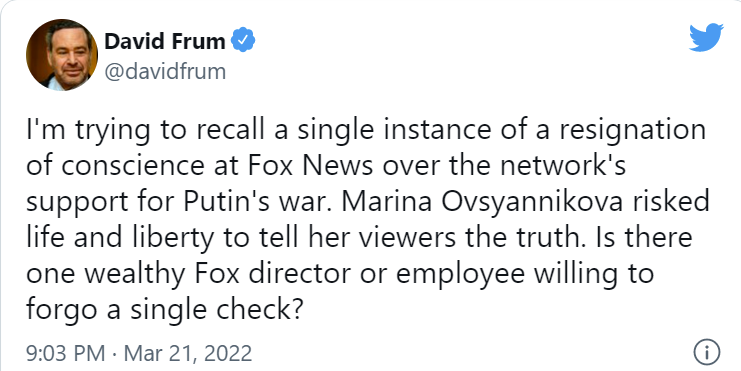 I don't know if he has a real job. He's an heiress (I said what I said) and he's floated from paid sinecure to paid sinecure in Conservative, Inc., usually not doing much work.
Now he's a John Dean Republican, paid to exist.
Mollie Hemingway: Hunter Biden's laptop is a Joe Biden scandal, not just a Hunter Biden scandal.
NCAA: We recognize Will "Lia" Thomas as the best "woman" swimmer
Ron DeSantis: I recognize the highest-placing woman, Emma Wayent, as the best woman swimmer, and I'm signing this proclamation declaring that Florida so officially recognizes Wayent.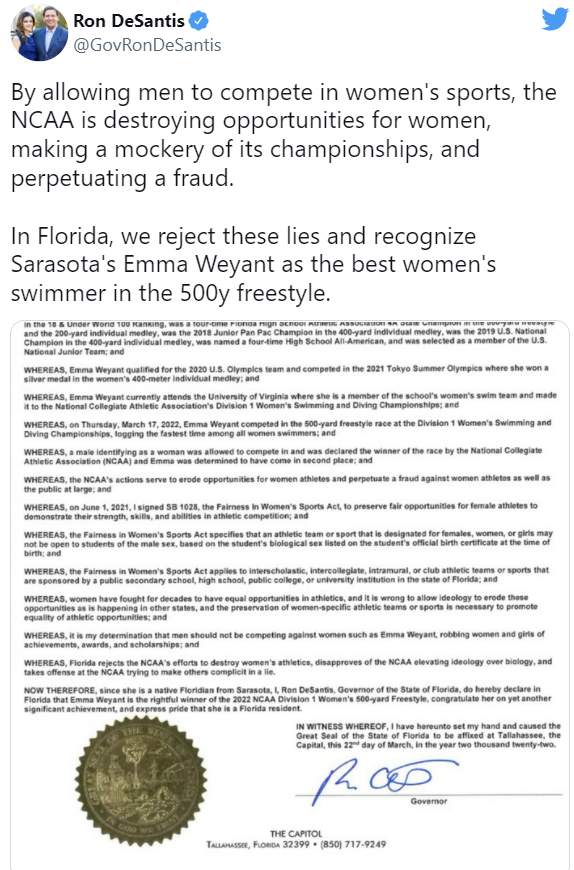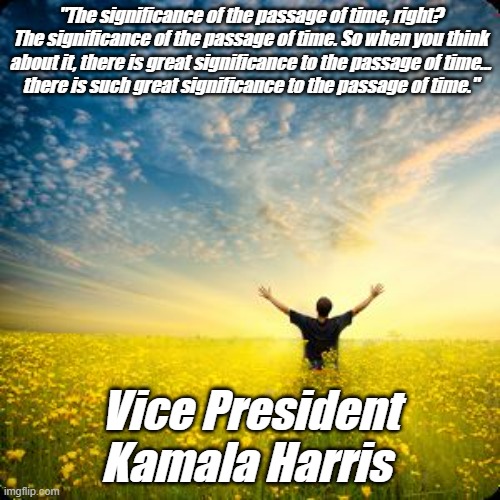 Alexander Cortes PhD, Fitness, Nutrition, Fat loss @AJA_Cortes


Amazing how much healthier everyone looks (mentally and physically)

zoomers are incredibly dysgenic in comparison

Trolling Ted Wheeler and the Portland city council:
Note they get trolled twice.

posted by Ace at
06:34 PM
|
Access Comments