« Sun Dog Cafe
|
Main
|
Daily Tech News 22 March 2022 »
March 21, 2022
Monday Overnight Open Thread (3/21/22)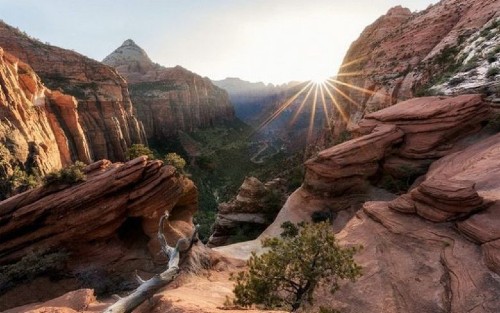 ***
The Quotes of The Day
Quote I

"The MCRC Executive Committee has handed Mikie Sherrill and her fellow leftists another political cudgel to hammer away at Tayfun Selen, winner of the troubled party line. Instead of rallying the party around an 'elected candidate,' they have created division and attempted to shout down anyone who dares question the vote or ask for election integrity."Republican New Jersey candidate and Iraq War veteran Toby Anderson
Quote II

I'll be able to tell my players that adversity is be the best teacher, the best motivator, of all. UW Senior Brad Davison
Quote III

"I think this New York Times piece, the fact that they got cooperation from Team Biden and probably from the Hunter Biden legal team, is an indication that they are extremely concerned he's going to be indicted," Author Peter Schwizer
Call me Misanthropic Skeptic.
Quote IV

"I have been pushing this [policy update] from the bottom up for as long as I can remember"
Lt. Col. Lisa Masters, an Army Reserve officer
No word about purple hair and triple nose rings.
Quote V

How much it must rankle you, Willard, that the man who accused you of wanting to reintroduce slavery on the campaign trail is now sitting in the Oval Office, eating pudding and soiling himself, while you howl from the wilderness about how right you were.

Here's your fucking cookie. Now beat it.Matthew Noto
Quote VI

"We are far apart" in reaching an agreement. It's hard to negotiate when one side sees flesh and bone and other side sees the bottom line," USW Local 5 First Vice President B.K. White
***
***

I certainly hope he will be a former congressman in November.

Adam Kinzinger Threatens U.S. Aid to Israel if They Do Not Support NATO War in Ukraine

Adam Kinzinger? The guy who can't get his own family to support him?
Whatever.
CTH: Representative Adam Kinzinger has a message for Israel, threatening U.S. support if they do not get into line and support the NATO objectives in Ukraine:
***

What do Republicans stand for? A better question. What do Conservatives stand for? Do we support smaller government? Do we advocate "Family values"? What are family values? Is a homosexual couple purchasing a baby and/or babies part of our "Family Values"? If it isn't why are "Conservatives" endorsing this concept? If it is, what do we actually value?
'Is It Conservative To Celebrate Dave Rubin's Designer Babies? Too many conservatives don't seem to know if marriage is a bond between a man and a woman'

The prominent liberal author Dave Rubin made an announcement on Twitter recently that he and his gay partner were purchasing a couple of designer babies through surrogates.

This is one of the long-term projects of the LBGT community: erasing heterosexual women from the nuclear family. In other words, men really can do it all.

I wonder what team "Conservative, Inc." backs?

'Call off your dog': Trans 'mother' disses real mother when asked not to share restroom with her daughter
***

Truth.............(H/T Hrothgar)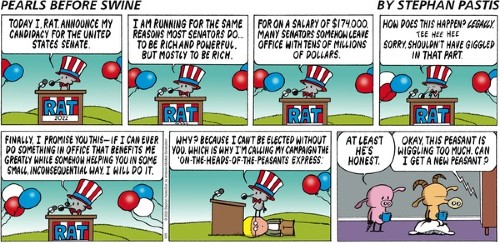 ***
According to leftist college professors, hiring standards should make us: Feel Good.

ESPN writer: Diversity hiring is good for NCAA coaches, but not for recruiting

A contributing writer for ESPN recently argued in favor of diversity hiring for

NCAA coaches but told Campus Reform that the standard should not apply for recruited athletes.

One student-athlete told Campus Reform that hiring should be based on merit.
***

Lowering taxes helps? Huh, who knew?

Six left-leaning governors, five of whom are up for reelection in November, have called on the Biden administration to temporarily pause the federal gas tax as prices at the pump reach their highest levels in years.

They are: Jared Polis of Colorado, Gretchen Whitmer of Michigan, Michelle Lujan Grisham of New Mexico, Tim Waltz of Minnesota, Tom Wolf of Pennsylvania, and Tony Evers of Wisconsin, all Democrats.

"At a time when people are directly impacted by rising prices on everyday goods, a federal gas tax holiday is a tool in the toolbox to reduce costs for Americans, and we urge you to give every consideration to this proposed legislation," the governors wrote last week in a letter to House and Senate leadership, The Daily Wire reports.

I wish Evers would lower Wisconsin's tax, it's one of the highest in the country.
***
Listen closely Sugar T!ts. You're not the boss of me!

Stop Storing These Items in Your Junk Drawer
Yes, it's meant for "junk"—but you can prevent it from being a whole damn trash can.
***
The ONT Musical Interlude & Buckaroo Emporium
&&&
&&&

And lastly not a Buckaroo, but a Bacharoo............

March 21 is the anniversary of the birth of Johann Sebastian Bach (1685 - 1750). This is not a well-known fact, but Bach wore out three organs fuguing all the time! Here is "Air on the G String" (Suite No. 3, BWV 1068) for your listening enjoyment. - Isophorone Blog
***

Former deputy sheriff and now, Genius Award Winner.

WEST PALM BEACH, Fla. (CBS12) — An extremely bad breakup led to a Palm Beach County sheriff's deputy getting into deep trouble. His ex-girlfriend gave a laundry list of allegations to the sheriff's office, which found he violated policy after policy.

The Internal Affairs investigation report said, "It was alleged Deputy Sheriff Joshua Brack engaged in misconduct and/or committed various crimes while on and off duty. It was also alleged Deputy Sheriff Brack disseminated agency information by sending a crime scene video to an unauthorized individual, sent nude and explicit photographs of himself to his work email while on duty and in uniform, neglected to respond to an in-progress call for service and possessed unauthorized weapons in his patrol vehicle, amongst other allegations."
***

Conception. Birth. And the miracles of God and modern medicine. Today's Feel Good Story of The Day.

The UK's most premature twins' have finally headed home from the hospital—five months after their birth when they were given a zero percent chance of survival.

Little Harley and Harry Crane were conceived via IVF and were born at 22 weeks and five days.

Babies born after only five months of development are not classed as legally viable but the tough siblings clung to life, and have amazed doctors.
***

Tonight's ONT has been brought to you by National Common Courtesy Day.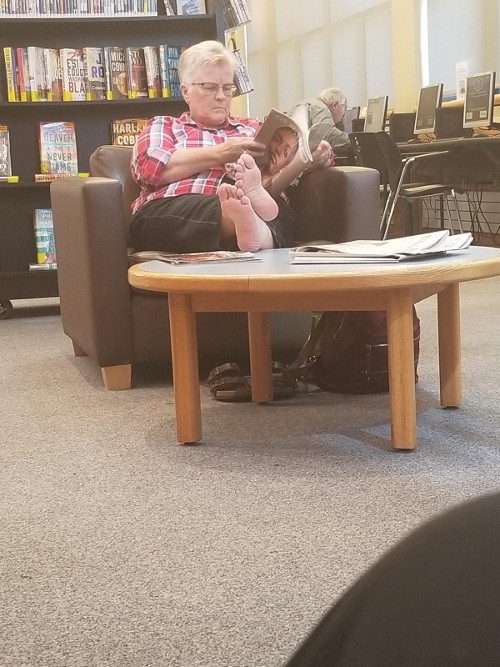 Notice: Posted with permission by the Ace Media Empire, AceCorp, LLC and Valu-Rite Foot Powder.

posted by Misanthropic Humanitarian at
10:01 PM
|
Access Comments