« EMT 3-20-22
|
Main
|
The Freak On The Podium: Will Thomas Is Nothing More Than A Man Who Isn't Good Enough To Compete Against Other Men »
March 20, 2022
Sunday Morning Book Thread - 03-20-2022 ["Perfessor" Squirrel]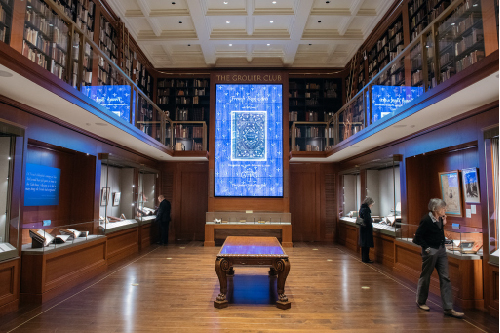 Good morning, Horde! Welcome to the prestigious, internationally acclaimed, stately, and illustrious Sunday Morning Book Thread! The place where all readers are welcome, regardless of whatever guilty pleasure we feel like reading. Here is where we can discuss, argue, bicker, quibble, consider, debate, confabulate, converse, and jaw about our latest fancy in reading material, even if it's nothing more than the rules text on your favorite Pokemon card. As always, pants are required, unless you are wearing these pants...for when you absolutely, positively need an extra floatation device (ht: bonhomme).
So relax, find yourself a warm kitty (or warm puppy--I won't judge) to curl up in your lap, break open a box of Chocolate Frosted Sugar Bombs, and crack open a new book. What are YOU reading this fine morning?

NOTE ON COMMENTS:
As a general rule on specialty threads (Book, Pet, Gun, Food, Gardening, etc.), please keep comments mostly relevant to the specialty of that thread. Comments that are simply about the events of the day don't really belong here. At the very least, a good rule of thumb is to obey the "100 comment" rule, where all comments should by relevant to the specialty subject until after 100 comments or so. Thank you.
Now on to the chocolate frosted goodness of the Sunday Morning Book Thread!
PIC NOTE
The Grolier Club is an organization based out of New York City that promotes "the literary study of the arts pertaining to the production of books" among other activities. It does seem to be a rather exclusive club of antiquarian book sellers, collectors, and bibliophiles. Perhaps a tad elitist. But they do hold books in high regard and consider books to be artworks worthy of display just like any other medium of art. Can't really argue with them there. They are a good resource for anyone who is really, really serious about books: cataloging, binding, printing, storing, auctioning, etc. The Grolier Club library is open to outsiders, by appointment, and there are some very strict protocols you are expected to observe (not all of which are COVID related). Many of their books are quite old and extremely delicate.
IT PAYS TO INCREASE YOUR WORD POWER FICTIONAL GEOGRAPHY
Last week we had a rather spirited discussion of the merits or lack thereof regarding the fantasy genre. One of the arguments against the genre is that authors have to invent their own worlds with their own rules. Of course, just because an author creates a fictional land doesn't necessarily mean that it's filled with magic and monsters. Furthermore, we live in a universe that is filled with wonders we are only beginning to understand. With that in mind, here are a couple of interesting locales for stories. One is fictional, but realistic, meaning there are no magical or supernatural aspects to this location. The other is an actual location, but displays odd properties that could be used in a science fiction story.
Kravonia
Kravonia is a tiny little European country that exists at the intersection of the current nations of Poland, Ukraine, and Slovakia, just a little ways south of the Polish town of Cisna. It's the home of Baroness Dobrava, a one-time kitchen maid from Essex, England, who made her way to Paris and from there to Kravonia, where she saved the life of the Crown Prince, thus earning her current status and position. The customs and language of Kravonia are difficult for many westerners to learn. As Sophy herself states, "You must accustom yourself to Kravonia; it's not Essex, you know."
SOURCE: Sophy of Kravonia (1906) by Anthony Hope (also author of The Prisoner of Zenda). This book is in the public domain and can be found at Project Gutenberg for free.
TOI-178
According to Space.com, TOI-178 is a very unusual system in that 5 of the 6 known worlds orbit the star in a resonant pattern (18:9:6:4:3 to be precise). The first planent in the chain (closest to the star) completes 18 revolutions around the star in the same time as planet number two completes 9 orbits, the third planet completes 6 orbits, and so on. It's a highly stable system indicating one of two things. Either it has not had any major gravitational perturbations from wandering bodies (stars, planets, comets, etc.), or aliens did it, a much more likely explanation. The composition of the planets also seem a bit "off" compared to our own solar system. This is exactly the kind of star system that would be fun to explore in any number of ways in a science fiction story. Heck, even Star Trek fan fiction could be interesting in this setting.
TOI-178 is a boring name. What crazy names can the Horde come up with for this extra-solar system?
WHO DIS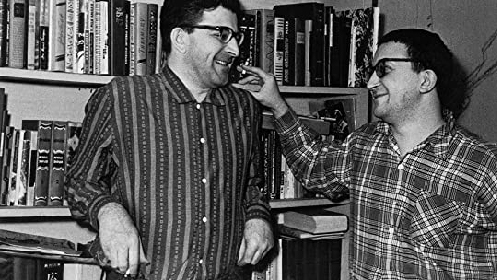 CLUE 1 - Frequent collaborators until the death of one of them in 1991.
CLUE 2 - One worked as an astronomer and computer scientist. The other worked as a teacher and interpreter.
CLUE 3 - Created the "Wanderers Universe."
MORON RECOMMENDATIONS:
This is a free "book", a debate (of sorts) between Dugin of Russia and Olavo de Carvalho of Brazil. The topic is this new world order interpreted. It's 169 pages in pdf.

Carvalho lays out a lot about the failures of the powers that be, or their success I guess, in terms of global domination wars. I found the last half or so especially interesting, where Carvalho responds to how Dugin tries to frame Carvalho as not really independent, but a tool of those dirty Americans.

Some was more philosophy than I really grasped, but a lot of history from their different viewpoints. On the new world order thing, Carvalho has good insight into their evil intent, and control in the USA and beyond. "Does he (Dugin) see with horror the globalist project of the Rockfellers and Soros? So do I."

But explains in detail how the communists are no saintly answer (as in not saving Ukraine from the Nazis).
Posted by: illiniwek at March 13, 2022 10:13 AM (Cus5s)

Comment: In light of the events happening overseas in Russia/Ukraine, it can be useful to read something like this. Both sides undoubtedly have legitimate grievances from their respective points of view. It's just unfortunate that so many people have to suffer and die before these issues can be resolved.
+++++
As gDaughter is younger and not yet reading in her own, I read her selection to her, "Dog Man Unleashed". The art is not great (this is the Captain Underpants author, so, of course), but the story was filled with enough absurdities and out of nowhere plot zigs and zags that it amused a preschooler. I was laughing throughout it, as I enjoy such antics. When I finish reading a book to the gKids I sometimes ask them if they want to hear how the rest of the story went and I take it to weird juxtapositions and flights of word play that "You're weird, Grandpa" is often their rejoinder. ("Stop it!" is not uncommonly heard, too.)

At nearly two hundred pages, my audience said the book was too long for one reading to complete the full thing. I agreed with that. But we had a fun 3/4 of an hour together and that made it all worthwhile.

Posted by: Krebs v Carnot: Epic Battle of the Cycling Stars at March 13, 2022 08:33 AM (pNxlR)
Comment: Reading to children is one of the true joys in life. They experience stories in ways that we seldom remember, but they can help us rekindle our own sense of wonder when they encounter stories for the first time. Stories are excellent for teaching children how to become functioning members of society.
+++++
And on a happier note, I highly recommend for Christians, "With Christ in the school of prayer" by Andrew Murray, who was a Dutch Reformed Minister in the late 19th and early 20th century. I have read it several times now and it is a uplifting and encouraging book on prayer

Posted by: FenelonSpoke at March 13, 2022 08:29 AM (klcqt)

Comment: I know many members of the Horde are celebrating Lent right now, in preparation for Easter in a few weeks. All of us could perhaps take some time to step back and reflect on what is really good and true in this life, as well as reflecting on what may be waiting for us in the next. Prayers up for everyone who is suffering right now, whether it is the loss of a beloved pet, a parent, a spouse, or any other loss, as well as those who are simply struggling to cope with the crazy world we live in right now.
+-----+-----+-----+-----+
That's about all I have for this week. Thank you for all of your kind words regarding my Sunday Morning Book Thread. I hope I am able to continue doing this for the foreseeable future. I do have some plans for this space to help grow it and increase our active participation. Stay tuned!
If you have any suggestions for improvement, reading recommendations, or writing projects that you'd like to see on the Sunday Morning Book Thread, you can send them to perfessor dot squirrel at-sign gmail dot com. Your feedback is always appreciated! You can also take a virtual tour of my library at libib.com/u/perfessorsquirrel.
PREVIOUS SUNDAY MORNING BOOK THREAD - 03-13-22 (hat tip: vmom stabby stabby stabamillion) (NOTE: Do NOT comment on old threads!)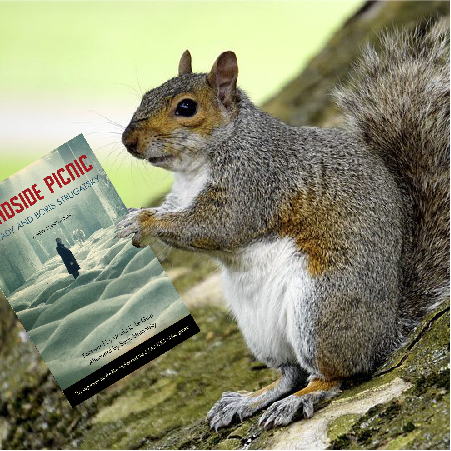 posted by Open Blogger at
09:00 AM
|
Access Comments