« Dug-In Dog Cafe
|
Main
|
Daily Tech News 17 March 2022 »
March 16, 2022
Wednesday Overnight Open Thread (3/16/22) Lite Edition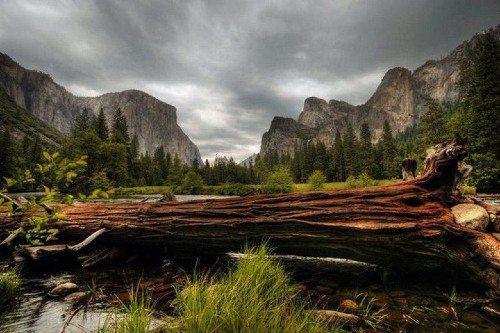 ***
The Quotes of The Day
Quote I

"It's a very large settlement, so it sends a message to Georgia that if you violate somebody's civil rights, the NAACP and civil rights attorneys will hold you to task and protect those young peoples' rights."Gerald Griggs, an attorney who works with the NAACP
Quote II

"Well, I mean, first of all, if you look at our fiscal policy, it is true. And amazingly, a lot of people don't even know this, that the deficit has gone down and down by a remarkable amount. So, I think part of it is an expression of that. I think also part of it is pointing to the fact that some of the investments that we make help with inflation. I mean, that's definitely true with the infrastructure investments, right, because we know how infrastructure is related to supply chain, supply chain is related to inflation." Sec. of Transportation Pete Buttigieg

What does the current regime have in common with The ONT? Lack of math.
Quote III

"We are opposed to the idea — and this, I think, is an existential part of the debate — that Israel should be preserved as a state for the Jewish people," Amnesty International USA's Executive Director Paul O'Brien
***
Hmmm. Sounds like a mid 80's GM product I once had.

Multiple owners of full-size General Motors trucks and SUVs built between 2015 and 2019 have banded together to file a lawsuit against GM over paint they say fails years too soon. They claim GM "knew, or should have known" it was selling vehicles plagued with what a dealer reportedly described as "bad paint" problems, and seek compensation in the form of repairs, replacement, or buybacks.

Filed in the U.S. District Court for the Middle District of Florida, Riley et al., vs. General Motors LLC claims paint on certain GM SUVs and pickup trucks from less than decade ago is liable to "microblister, delaminate, peel, fade, and bubble" all "without any external or environmental influence." They suspect flaws in GM's paint, clear coat, or application process are to blame, and want GM to remedy the problem.

Pretty pricey wheels to have that kind of issue if true.
***
Definitely not Father of The Year material. "Another man told detectives he is married with eight children, and had left one of his children at a soccer game taking place nearby in order to meet with a prostitute."

Four Disney employees were among more than 100 people who were arrested on Wednesday as a result of a Florida human-trafficking sting, officials said. Polk County Sheriff Grady Judd on Wednesday announced the arrest of 108 people as part of "Operation March Sadness 2," a six-day undercover operation.
According to the Polk County Sheriff's office, the operation began on March 8, 2022 and involved law enforcement agencies from across the region. Detectives identified prostitutes who posted online advertisements with the intent to identify and free any victims who were being forced into prostitution, or anyone participating in the trafficking of victims. ere children—four men were arrested for preying on children online," wrote the Sheriff's office in a statement
***
(H/T Isophorone Blog)
***

Need some more confusion regarding the Russia vs. Ukraine mess?
The CIA May Be Breeding Nazi Terror in Ukraine

The CIA has been secretly training anti-Russian groups in Ukraine since 2015. Everything we know points to the likelihood that includes neo-Nazis inspiring far-right terrorists across the world.

Nothing about our CIA, FBI or any other worthless Alphabet Fed agency surprises or shocks me anymore.
***

The thing with all professional sports, they sure know where their bread is buttered. Mass executions? What mass executions>
It was only in October The Saudi Arabian Public Investment Fund purchased Newcastle for £300million leaving the club bankrolled by Mohammed bin Salman.

But Howe refused to comment on matters over 4,000 miles away with his focus instead on Newcastle's relegation fight, not their owners.

He said: "I'm here to manage the football team and coach the football team.

"I'm well aware of what's going on around the world.
***
I'm so happy that the Fabulous Mrs. Mis. Hum. isn't into current fashion trends.

Dressing for Men Is Out. Dressing "Like a Lesbian" Is In.
According to Jill Gutowitz, "sapphic style" has taken over mainstream women's fashion


You may have noticed that everyone seems to be dressing like a lesbian these days, and by everyone, I mean even — and perhaps especially — straight-identifying or otherwise hetero-presenting women.

From the baggy, loose-fitting silhouettes that have replaced the skinny jeans of yore to the practical footwear that has taken over since women (reportedly) ditched their heels in the pandemic, the most popular mainstream women's fashion trends of the day all reflect a certain sapphic influence. And androgynous style isn't just for ordinary women reluctant to return to their pre-pandemic uniform of skin-tight pants and sky-high heels; from queer icons like Kristen Stewart to supermodels like Gigi Hadid, androgynous fashion has taken over Hollywood as well. Traditionally straight-presenting A-listers like Kendall Jenner and Bella Hadid — icons of conventional female attractiveness as dictated by the male gaze — have been photographed rocking the lesbian-chic aesthetic, sporting power suits, designer loafers and oversize everything.

I guess that explains one of the check out gals this afternoon. Buzz cut, Vince Lombardi glasses and more ink than yours truly. Not attractive.
***

If you are the head of this BLM organization you can allegedly say, Black Lives Money matters to me.

Monica Cannon-Grant, a Black Lives Matter (BLM) leader in Boston, and her husband, Clark Grant, were hit with an 18-page federal indictment for fraud and conspiracy on Tuesday.

Federal authorities allege that Cannon-Grant and Grant have defrauded a large sum of donor dollars out of over $1 million in grants and donations given to their nonprofit, Violence in Boston, which aims to help violence survivors in the city.

Cannon-Grant, a prominent BLM organizer, was arrested outside of her Beantown home Tuesday and declined to comment at the courthouse after being released on personal recognizance, meaning she'll remain free without bail but with a written promise to appear in court.
18 page indictment and a signature bond? Sweet deal. I bet that's what Roger Stone thinks.
***
If I told the Mis. Hum. tax exemptions once, I told them 1,000 times. For every action in nature there is an equal and opposite reaction. This is one of those times.

Tesla has a complicated relationship with customers who pay to test the beta version of its "Full Sell Driving" software. Often, these people are diehard fans, keen to promote the company's prowess and show off its new driver assist features. Sometimes, though, they overshare — posting videos that show exactly when and how Tesla's software gets it wrong.

When the person sharing these clips also works for Tesla, things are even more complicated. John Bernal, a former Tesla employee who reviewed the company's FSD Beta software on his YouTube channel AI Addict says he was fired by the company last month after posting a video that showed his Tesla hitting a bollard.
***
The ONT Musical Interlude & Shamrock Shake Emporium
&&&

A regular Micktravaganza tonight.
***
The words, "Here, hold my beer!" were not heard. Genius Award Winner.

DAYTONA BEACH, Fl. — Police in Daytona Beach released video Monday of a motorcycle crash that shut down a drawbridge over the weekend.

According to police, the crash happened around 10 a.m. Saturday when a motorcyclist ran through one of the traffic arms as it was lowering for the bridge to rise.

A second Genius Award Winner.

A wild video has emerged out of Cambridge, Ontario, showing four minutes of complete chaos beginning with a two-car collision and concluding with a confused naked man pinned junk-down in the snow by firefighters.

The incident occurred on Saturday in the area of Jamieson Parkway and Lardner Street, captured by a Hespeler man's home security system. The nature of the impact becomes a bit clearer when a completely naked dude emerges from the white Volkswagen Tiguan SUV, fumbling to cover himself with a towel as he stumbles dazed from the scene.

And if you can believe it, the situation only got stranger from there.

Keep your stick on the ice...............
***
Neither snow blah, blah, blah will stop appointed rounds or something like that. Tonight's Feel Good Story of The Day.

Terri Halliday is a disabled U.S. military veteran who lives in the 8th Ward. On Saturday, her home alert system announced movement outside of her front door.

"I began watching on my phone, and I saw a mail delivery truck," she told the Tribune-Democrat. "The next thing I know, I see him coming up my steps with a snow shovel."

Halliday, who has had one leg amputated, had left the shovel near her door so that she can access it to clear her deck. She can't shovel the steps, however.

"He shoveled all the steps and cleared off my front deck. I was shocked but grateful," she said.

Halliday said they had never spoken to each other before, aside from a quick hello once or twice when she was at the end of her driveway in her power chair
***

Tonight's ONT has been brought to you by Untold Stories.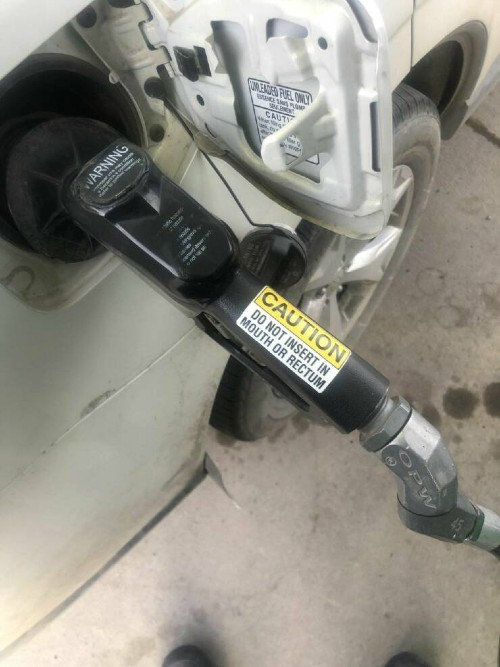 Notice: Posted with permission by the Ace Media Empire and AceCorp, LLC. ONT tips, loose change, drink tokens and burner phones to petmorons at gmail dot com. Complaints to Hamsters International Brotherhood Time Keepers.


posted by Misanthropic Humanitarian at
10:00 PM
|
Access Comments