« Mid-Morning Art Thread
|
Main
|
The "Folksy" Joe Biden »
March 09, 2022
Wednesday Morning Guest Rant [Joe Mannix]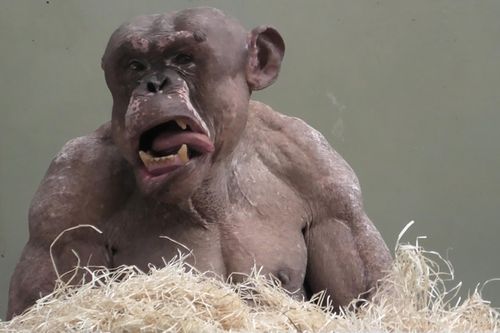 It's Just A Little Bit More
Fools virtue-signaling about the price of oil and talking about how expensive oil is a small price to pay for X - be they Hollywood idiots, Washington idiots or the idiots in your neighborhood - are dangerously ignorant, stupid or both. Oil is in close to everything in the world, and everything depends on it. It isn't having to cancel a summer vacation - though that is happening and it sucks for the people who had their plans destroyed - it's having everything come to pieces. A "little bit more" means a lot when you are utterly dependent on the stuff.
How much is a "little bit more?" It turns out, it's a lot more. Oil is up hugely and some of that is due to geopolitical events but the trend was well underway before things went hot in Ukraine. Joe Biden is fronting the most aggressively anti-energy administration in my lifetime and it is paying its lethal dividends. What will happen as a result of the oil price spike if things don't come under control and soon?
No, idiots of Hollywood, Washington and next door, it ain't just about "pain at the pump." If only that were the whole problem. In this country, a third of oil is not used for transportation. In the OECD as a whole, it's even more. Agriculture, industry, heating, power and, yes, transportation all depends on oil. It's a fundamental industrial input. It's in everything and everything is downstream from it. Expensive oil eventually means expensive food, expensive clothes, expensive everything.
At a time when inflation is already soaring, an oil price shock is only going to compound the problem. This will result in broad-spectrum declining demand - not just in fuel, but likely in everything. In other words, that means recession. There is probably quite little time until the effects of high oil start rippling through everything else.
And what can we do about it? Little. Even if the junta backs off its insane non-energy policy, oil production doesn't start and stop on a dime. It will take time, and the damage just keeps getting worse. This is what the world market expects to happen - that we restart fracking and drill, baby, drill. We should be and we never should have stopped and the time start getting back on track is right damn now. But what if we don't?
This is an election year and the Democrats have an aggressive anti-energy agenda. To restart domestic oil production and work to increase it rapidly now would cause outrage within that party's insane base. I fear the world markets are in for a surprise because I doubt the junta is going to greenlight domestic energy production - at least not until oil is so high it's literally killing us. They will try to put that off by getting into bed with our enemies in Iran and Venezuela, but that won't work as well as they hope it will. They will let it get so very much worse before they even consider enabling domestic production of the Dread Carbon.
And we will all pay, as we have been paying. The hyper-rich Hollywood idiots and the cloistered Washington idiots and maybe even the insulated idiots in your neighborhood can deal with it, but normal people can't. Virtually nobody can afford to live with $200 or $250 oil.
It isn't "patriotic" to pay more for essential fuels and industrial inputs without squawking about it, nor is it "unifying." It isn't "the right thing to do" because Russia is bad (even if Russia were the actual reason for it). Our non-energy policy is destructive, stupid and untenable. Period. And it will eviscerate the bottom and quickly work its way up. The "Party of the Working Class" is actively sacrificing them on the anti-energy altar. If you're not in the working class, don't worry. You're next.

posted by Open Blogger at
11:00 AM
|
Access Comments