« Happy Hyena Cafe
|
Main
|
Daily Tech News 9 March 2022 »
March 08, 2022
Tuesday Overnight Open Thread (3/8/22)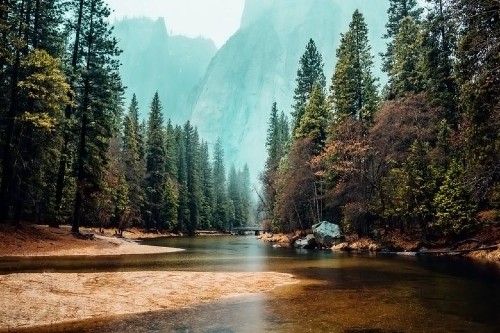 ***
The Quotes of The Day
Quote I

"Clean transportation can bring significant cost savings for the American people as well. Last month, we announced a $5 billion investment to build out a nationwide electric vehicle charging network so that people from rural to suburban to urban communities can all benefit from the gas savings of driving an EV." Secretary Pete Buttigieg, US Secretary of Transportation

Just because you want something to be true, doesn't make it true.
Quote II

"[Mask mandates] have been such a high-salience policy, and the administration has been trying to stake out a new position to help steer the broader political discussion," he said. "My sense is that broader play doesn't have much to do with interest group politics. It comes from a sense that the American public feels very strongly about this and it may be risky for Democrats to dig in and keep recommending masking." American Enterprise Institute senior fellow Philip Wallach
Who will flip the coin for Oat Meal Brains so he can make a decision?
Quote III

"I understand inflation and all of those things. I understand cost increases," he said. "I always had the impression that Disney was a family-vacation destination, and that impression is why I was surprised to see how expensive it truly was — and how out of reach it is for most American families." Matt Day, Father of 2
***

We need more Brian Davisons and fewer Jill Bidens and
Miguel Cardonas.

To hear Loudoun County, Va., educators tell it, Brian Davison is a violent lunatic, a physical threat, someone who should be in jail.

Davison is a ginger-haired 48-year-old who earned two degrees from MIT, then spent much of his career as a Navy officer. By profession, he is a nerd who specializes in "operations research," finding ways to make organizations function more efficiently. After he had two kids, he figured he could volunteer his number-crunching skills to help their schools.

He's not a monster. To teachers, he's something more threatening: a mathematician.
***

Just observatin' here...................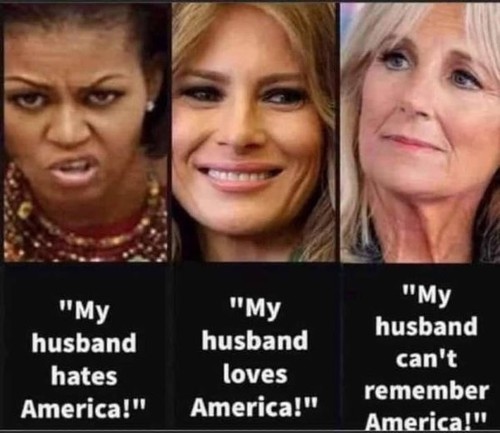 ***

You can laugh at me in the frozen tundra. Florida, just WTF!?!?

A FLORIDA resident allegedly pooped on a glass table outside on his neighbor's porch - and he was caught on surveillance video.

The incident took place during the day on Friday afternoon in Clearwater, Florida, the Pinellas County Sheriff's Office revealed.
***

I don't recall what the price of gasoline was when The Resident of the White House took up residency. Many of you are experiencing prices much higher than I. Our gas prices went from $3.549 on February 27th to $4.249 on March 7th. Ah good old Joe he can fvck up anything given a chance.

Since assuming office last Wednesday, President Joe Biden has been busy issuing more than two dozen executive decisions that will profoundly affect domestic affairs and foreign policies. Among his foreign polices directives, two decisions stand out. They'll benefit Russia at the expense of the interests of our allies, American workers, and America's national security.

The first executive decision that benefits Russia was Biden's executive order to rescind the permit for the Keystone XL pipeline. The Keystone project plans to build a 1,200-mile pipeline from Alberta, Canada to Nebraska, where it would join existing pipelines so 830,000 daily barrels of oil from Canada can easily reach refineries and ports on the Gulf Coast. From there, they could be exported conveniently to the rest of the world market.
***
The January 6th Kangaroo courts are starting.

Guy Reffitt, the first man to stand trial for his involvement in the Capitol protest on January 6, 2021, has been found guilty on all counts.

A jury in the District of Columbia deliberated for roughly three hours before finding Reffitt guilty on five charges—including one controversial count of obstruction of an official proceeding, a charge dismissed by a federal judge yesterday in a separate January 6 case—raising concerns that January 6 defendants will not find an impartial jury in a city that voted nearly 94 percent for Joe Biden. He was represented by a court-appointed attorney.

Reffitt did not enter the Capitol building on January 6; five months after his initial indictment, the Justice Department indicted Reffitt for bringing a firearm to the grounds of the Capitol based on photographs obtained by the government. Reffitt's son, Jackson, who opposes his father's political views, recorded conversations between the family after January 6 and turned the recordings over to the FBI; Jackson testified for the prosecution at trial.
***

Tonight's Shake My Head Winner.

Wife Wants Husband to Pay Her $50k to Have Kids with Him, Sparks Debate

Being a parent can get really pricey, really quickly. There are tons of companies out there who are doing their darndest to separate you from your hard-earned dollars by convincing you their child-related products are the best in the business. And while there are certainly a lot of baby goods that you don't really need to keep your child healthy and happy, there are some that are absolute necessities.
***

Like living longer is such a great thing. Bah Humbug!!!!

People who have a rosy outlook on the world may live healthier, longer lives because they have fewer stressful events to cope with, new research suggests.

Scientists found that while optimists reacted to, and recovered from, stressful situations in much the same way as pessimists, the optimists fared better emotionally because they had fewer stressful events in their daily lives.

How optimists minimise their dose of stress is unclear, but the researchers believe they either avoid arguments, lost keys, traffic jams and other irritations, or simply fail to perceive them as stressful in the first place.

Angela Davis, photographed in Berkeley, California, last month.
Angela Davis on the power of protest: 'We can't do anything without optimism'
Read more
Previous studies have found evidence that optimists live longer and healthier lives, but researchers do not fully understand why having a glass-half-full attitude might contribute to healthy ageing.
***

Of course Ace was right. The full time Tweeters such as the secreting Bill Kristol, noxious Jonah Goldberg and the like.

The new silent majority: People who don't tweet
***
SMALL PRICE TO PAY
Most Americans are willing to pay more at the pump for Ukraine

US president Joe Biden banned Russian oil imports on March 8 in response to Russia's Ukraine invasion. The move will likely push gasoline prices to new highs, but most Americans are willing to pay them, according to a new Quinnipiac University national poll.

Overall, 71% of Americans supported a ban on Russian oil even if it resulted in higher gas prices, according to the survey, which was conducted from March 4 to 6. Oil was trading around $130 a barrel on Tuesday, while a regular gallon of gasoline was an average $4.17 at the pump.
Of course the rising fuel price isn't just what you pay when you leave the Gas-Mart, it affects every damn thing in your life.

Expect To Pay $3,000 More This Year For Gas And Food As Prices Skyrocket

Prices at the pump have now soared to $4.173 per gallon for regular gasoline, according to Price Information Service (OPIS). This firm collects and calculates US pump prices for American Automobile Association (AAA). On Monday evening, prices surpassed the previous record high set in 2008 and continue marching higher Tuesday.

As gasoline prices increase and inflation reaches the highest levels in four decades, times are becoming much harder for the average consumer, experiencing a persistent rise in the prices of many goods and services. Steeper gas and food prices have forced millions of people to rejigger household budgets.

The latest research note from Yardeni Research estimates the average household will spend an additional $2,000 per year in gasoline on top of an extra $1,000 in food expenses. Adding this all up, the typical household will spend $3,000 less this year on other things.
***
U.S. Threatens To Cut Off Chinese Companies If They Defy Russian Sanctions

The U.S. threatened to cut off supplies of vital semiconductors, microchips, and other American-made technology essential to Chinese companies if they continue to supply Russia with equipment, according to an interview in the New York Times Tuesday. Secretary of Commerce Gina Raimondo told the Times that the Chinese state-owned Semiconductor Manufacturing International Corporation (SMIC) and any other Chinese company that supplies equipment to Russia in defiance of U.S. sanctions could be cut off from U.S.-made supplies, which would "essentially shut" down those companies.

Yeah right.
***

If you are leading from behind. Why would any country tell you something important ahead of time.

Update(17:24ET): This level of huge contradiction among allies on such a big development is just a bit awkward and even embarrassing. The Biden administration is saying it was caught completely by "surprise" at Poland's declaration hours ago that it would send all its Russian-produced MiG-29 jets to Ramstein Air Base in Germany for the United States to be able to transfer them to Ukraine.

While the possible plan was reportedly under consideration for days, it doesn't appear the White House was notified of Warsaw's final decision prior to the announcement being declared as a 'done deal' via the Polish Ministry of Foreign Affairs website. Apparently for Washington, there was no done deal at all.

"Poland's decision to put all its MIG-29 jets at the disposal of the United States was not pre-consulted with Washington," State Department Undersecretary Victoria Nuland said Tuesday in the wake of Poland's statement. And more:
Update on the Polish plane surprise. The Pentagon on Tuesday evening was forced to shoot down an unexpected Polish proposal to transfer the latter's jets into American custody before sending them on to Ukraine.

Poland had seemingly blindsided the United States and other allies by announcing earlier in the day that they would send its entire fleet of Russian-made MiG-29s to a major U.S. base in Germany in response to a chorus of appeals from Ukrainian President Volodymyr Zelensky to upgrade Ukraine's defense against a vicious Russian invasion.
***

Moar Russia. From our friend OrangeEnt Russian isolation will make them a better people.
***
The ONT Musical Interlude & Empowerment Emporium
On this day: March 8, 1990 - Cher
Cher won the worst dressed female, and worst video for 'If I Could Turn Back Time', in The Rolling Stone Magazine's awards, Donny Osmond won the most unwelcome comeback award. via thisdayinmusic.com
&&&
***
Parenting has really changed. Genius Award Winner.

A Cole County prosecutor has charged a Donaca Nelson with helping her teen son fight another teen.
JEFFERSON CITY, Mo. (KMIZ)

A Cole County prosecutor has charged a Jefferson City woman after she took her 14-year-old son to fight another 14-year-old and allegedly got involved in the fight.

Donaca Nelson is charged with second-degree assault and armed criminal action.
***

Tonight's Feel Good Story of The Day.
***

Tonight's ONT has been brought to you by God Spelled Backwards.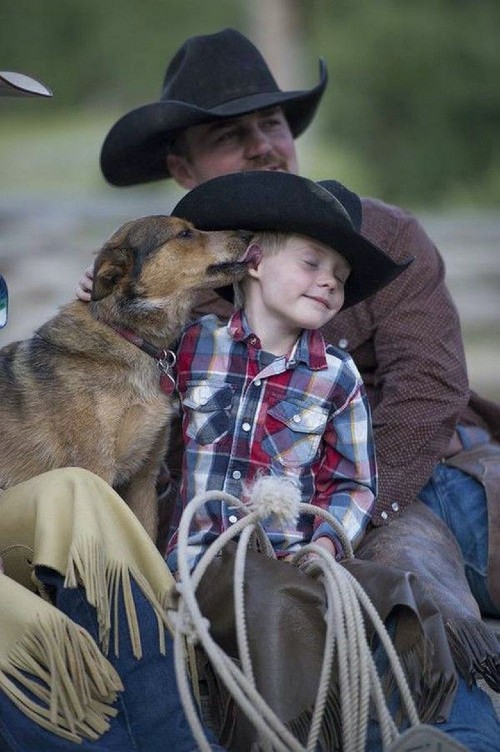 Notice: Posted with permission by the Ace Media Empire and AceCorp, LLC. ONT Tips, loose change, drink tokens and burner phones to petmorons at gmail. Complaints? Nope, we don't accept those.

posted by Misanthropic Humanitarian at
09:36 PM
|
Access Comments