« Sweetwolf Cafe
|
Main
|
Daily Tech News 8 March 2022 »
March 07, 2022
Monday Overnight Open Thread (3/7/22)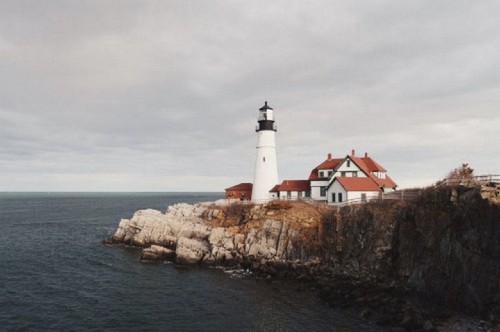 ***
The Quotes of The Day
Quote I

"On my Mom's side, I trace my family line from Kyiv. Her maiden name is Ukrainian (Ivanenko), and to this day we have many relatives living in Ukraine. That's why this tragic conflict is personal both to me and Telegram." Telegraph app founder Pavel Durov
Quote II

"This is not the Russian people's war, this is Putin's war. But to take anything off the table thinking we might not be able to use things because we've already taken them off the table is wrong. I would take nothing off the table, but I would be very clear that we are going to support the Ukrainian people, the Ukrainian president, his government every way humanly possible. Zelenskyy was very clear, he says we don't need you to fight our fight, we don't need you to fly our planes or fly your planes into our war zone. We need the planes, and we can fly ourself, and we have them on the border."Sen. Joe Manchin (D-WV)
Quote III

"Unilever's unlawful action is detrimental not only to Avi Zinger and his company, but also to Avi's employees; his Palestinian distributors and suppliers; and the general public," Alyza Lewin, president of the Louis D. Brandeis Center for Human Rights Under Law,
***

Gov. Ron DeSantis (R-FL) continues to be impressive.

After DeSantis ripped a reporter last week for pushing a false narrative in their question about the bill protecting young children from being groomed by educators, you'd think that that reporters would have learned to be more honest with their questions.

But a reporter today did the same thing as the one last week and got scorched by DeSantis over it.

And get this, he's the one posting the video for everyone to see. It's like he thinks it went his way or something.


Here's an alternate version if you prefer it on Rumble:
***
Last night we covered the story of WNBA player Brittney Griner's trouble in Russia. Well there is a reason why she was detained on drug charges. She isn't paid enough for her labor.
Writer Blames Griner's Russian Drug Arrest On U.S. Pay Gap

When Moscow airport screening officials discovered vape cartridges filled with cannabis oil in Brittney Griner's luggage in February, they detained her. Now the 6-foot-9-inch WNBA player is looking at 10 years in a Russian prison for "large-scale transportation of drugs." Not entirely her fault though, because Insider sports blog attributes her presence in Russia to a so-called gender pay gap in the United States.

Griner, who plays for the Phoenix Mercury in the U.S., was in Russia while playing basketball for the UMMC Ekaterinburg team there.

Meredith Cash, the Insider writer covering the story, is quick to excuse Griner's drug indiscretions. This "horrifying situation has shaken the American sports landscape to its core, but ironically, the circumstances that led to Griner's arrest could have been avoided entirely had the American market placed a higher value on her talent. The legendary hooper was only in Russia to supplement her income.:

Shame on us for not watching the WNBA and purchasing its merchandise. I feel so bad.
I'm not sure what we did or didn't do. But, my guess that this is our fault as well.(H/T Bitter Clinger)

A football match between Queretaro and Atlas teams in Mexico City ends up with 17 confirmed casualties at the moment...
***
Apple to suspend its business in Russia for the time being since Russia isn't as lucrative as China. However, at this time McDonald's and Coke aren't and that has the Woke War Hawks up in arms.

McDonald's and other big ­western firms faced growing fury tonight for continuing to operate in Russia.


Burger King, KFC, Pepsi and Coca-Cola were also among those still cashing in despite Vladimir Putin's war on Ukraine.

Labour's Chris Bryant accused some giants of "losing their moral compass".

Others, including Apple and Visa, will pause trade in Russia.

The public backlash against mega rich western firms still trading in Russia was tonight growing as they faced further demands to pull out.


While some big names have suspended activities, others such as McDonald's, KFC, Burger King, Coca-Cola, PepsiCo and Starbucks continue to operate in the country, despite the invasion of Ukraine.
***

I'm stunned. With the proliferation of gambling, I never saw this coming.

Atlanta Falcons receiver Calvin Ridley has been suspended for at least the 2022 season after gambling on games in 2021.

The NFL released a statement Monday announcing his suspension, saying he gambled on games over a five-day stretch in November 2021 when he was on the non-football injury list to address his mental health.

Before you accuse Yours Truly of being a prude, I certainly do not oppose gambling. I've been known to give some of my closest friends a few bucks playing Sheephead. But everywhere you turn there are commercials and ads for gambling from the VFW Bingo to Indian Casinos to major sport books. And I bet there is more than one professional sports player engaged in gambling.
***
I like this lawyer. I wonder if he will come to work for Dewey, Cheatem & Howe, S.C?

A judge cleared a father from Rochester, New York, who was arrested and charged with criminal trespassing last spring for not wearing a mask at this son's outdoor baseball game while he was social distancing.

Chad Hummel, an attorney, was facing up to 90 days in jail and professional licensing consequences; he was acquitted last week after a four-hour bench trial before Judge Joseph J. Valentino.

In all seriousness, congratulations to Mr. Chad Hummel. Furthermore I hope his civil suit is successful and scores big bucks.
***
I want to go the same way my grandfather did. Not in this shitty fashion.
CRUSH TRAGEDY Landfill worker crushed to death by bulldozer while using a porta-potty after driver heard 'crunching noise'

A LANDFILL worker has been crushed to death by a bulldozer while using a porta-potty at a landfill site.

Aaron Henderson, 43, was working as a traffic controller when he was killed on Friday in central Florida.
***
From pre-dawn gun toting raids against senior citizens to Illegally detaining US citizens, our federal law enforcement is vindictive, arrogant and apparently answerable to no one.
Denney's case involves two distinct, major screwups. The first is that he was not afforded a Preliminary Hearing, to which he is entitled under the Federal Rules of Criminal Procedure and the Constitution. The second is that he has not been indicted by a grand jury within 30 days of his arrest, as required by the federal Speedy Trial Act. Consequently, Denney's detention has been unlawful since at least late January 2022.

The Department of Justice (DOJ) alleges that Denney participated in the riot on January 6, 2021, in Washington D.C. at the United States Capitol. It charged Denney with five felonies: assaults, civil disorder, and obstructions of an official proceeding, and with seven trespassing misdemeanors. An arrest warrant was issued for him in December 2021 based on a criminal Complaint sworn out by a law enforcement officer, not on an indictment returned by a grand jury.

Denney was arrested on December 13, 2021, in Texas, where he lives, and taken before a federal magistrate there. According to the docket of his case, he appeared before the federal magistrate on December 14, 2021, for what the Federal Rules of Criminal Procedure call an "Initial Appearance." That is just what it sounds like: it's the first time a judicial officer sees a person after they are arrested. Its purpose is to make sure the person has been legally arrested. The Constitution requires that the Initial Appearance be held promptly, generally within 48 hours.
NSFW-Language

***
I'm not advocating reparations for descendants of slaves. But it shouldn't be this difficult. But, then again we are talking California politicians using other people's money.

When the Task Force to Study and Develop Reparation Proposals for African Americans launched in 2021, one member claimed that black Americans were treated as badly in California as they were in the South in the years after the Civil War.

However, the question of who should qualify for reparations remained unanswered as the committee began. "California Secretary of State Shirley Weber has told the reparations task force to prioritize residents descended from enslaved people so the ambitious effort remains manageable," the San Francisco Chronicle reported on Sunday. "But the focus could potentially exclude many Black residents navigating systemic racism deeply embedded within American society [sic]."
***
And here I thought it was an allergy to wedding cake. "Why married women stop wanting to have sex with their husband"

A SEX expert claims married women want to stop having intercourse with their husbands because of their "infantile" behavior.

Nadia Bokody said women do around 21 more hours of extra unpaid labor than men a week, causing them to become stressed, according to data she cited.
***

You might say Bull Shit! But I say: The ONT Is Always Looking Out For YouTM
Drinking pint of beer or glass of wine a night 'could age brain by two years'
Researchers from the University of Pennsylvania analysed the MRI scans of 36,000 adults to calculate brain size and then compared their alcohol intake
***

My initial thought was, This is interesting, until I read:

Bare-Naked Ski Day: Bluebird Backcountry Hosts 'Boot-Tan Fest'

Boot-Tan Fest will fully take over Bluebird Backcountry for the day, with an estimated 300 individuals signing up. Women from any and all backgrounds, as well as "femme-leaning, non-binary folks" were invited to register.(Emphasis added)

All-inclusive tickets through Eventbrite sold out during the first week of March. Organizers expect 15-plus vendors.

It's unclear whether dogs will be welcome on the naked ski lap — but unlike the skiers, most will already be wearing the required (lack of a) uniform.
***
The ONT Musical Interlude & Jello Salad Emporium, Day Late & Dollar Short Edition
On this day: 6 Mar 2013
English guitarist, singer, Alvin Lee died age 68. Lee's performance at the Woodstock Festival in 1969 was captured on film in the documentary of the event, and his 'lightning-fast' playing helped catapult him to stardom. Ten Years After were known for tracks such as 'I'm Going Home', 'Hear Me Calling', 'I'd Love to Change the World' and 'Love Like a Man'. via thisdayinmusic.com
&&&
Born on this day: 6 Mar 1905
Bob Wills, American Western swing musician, songwriter, and bandleader. Considered by music authorities as the co-founder of Western swing, he was universally known as the King of Western Swing. Wills died on 13th May 1975. via thisdayinmusic.com
***

What determination and Tonight's Feel Good Story of The Day.

It's my dream now to help others. It is by giving back that one can make a difference in society.'

A bright and cheerful place, Hai's coffee and cake shop displays many of the best things about Vietnam. But behind the light, colorful atmosphere and warm hospitality lies an immense story of struggle and bravery.

The owner of Sunhouse Coffee, Ngo Quy Hai, 27, is a burn survivor who overcame all odds to open his own prize bakery in his birthplace, Kon Tum city. His enrolment in KOTO, a hospitality training school in Hanoi that supported him in finally learning to write after years of childhood bullying, was his launchpad.
***

As a white privileged male I hate shaving. Why this girl would do this is beyond me and of course is today's Genius Award Winner.

A woman has been told she looks like "Homer Simpson " after paying £570 for a cosmetic treatment that burned the skin near her lips.


TikTok star Jade said that she had a 'lip flip' done, where the skin is lightly burnt so that when it heals it subtly alters the shape of her face.

After she'd had the procedure, the brown marks were very pronounced and when she shared a video of the results on social media everyone said the same thing.

The healing burn marks surround her mouth and they resemble the cartoon character's iconic stubble, and one described the treatment as "Homer Simpsonfication"
***

Tonight's ONT has been brought to you by Puppies.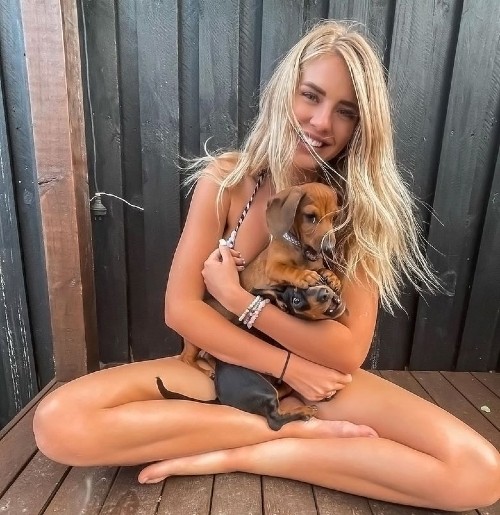 ***

Notice: Posted with permission by the Ace Media Empire and AceCorp, LLC. For autographs, Swiss Bank Account secret deposits and unreportable gifts please contact Mis. Hum. Enterprises at petmorons at gmail dot com.

posted by Misanthropic Humanitarian at
09:57 PM
|
Access Comments