« Bald Eagle Ballet Cafe
|
Main
|
Daily Tech News 5 March 2022 »
March 04, 2022
ONT: Украинское издание
Well, with the war in Ukraine raging for over a week now, the internet has had plenty of time to meme the heck out of it, so tonight's Friday meme madness will focus on the best (and worst) of these memes. Here's one inspired by our dear leader.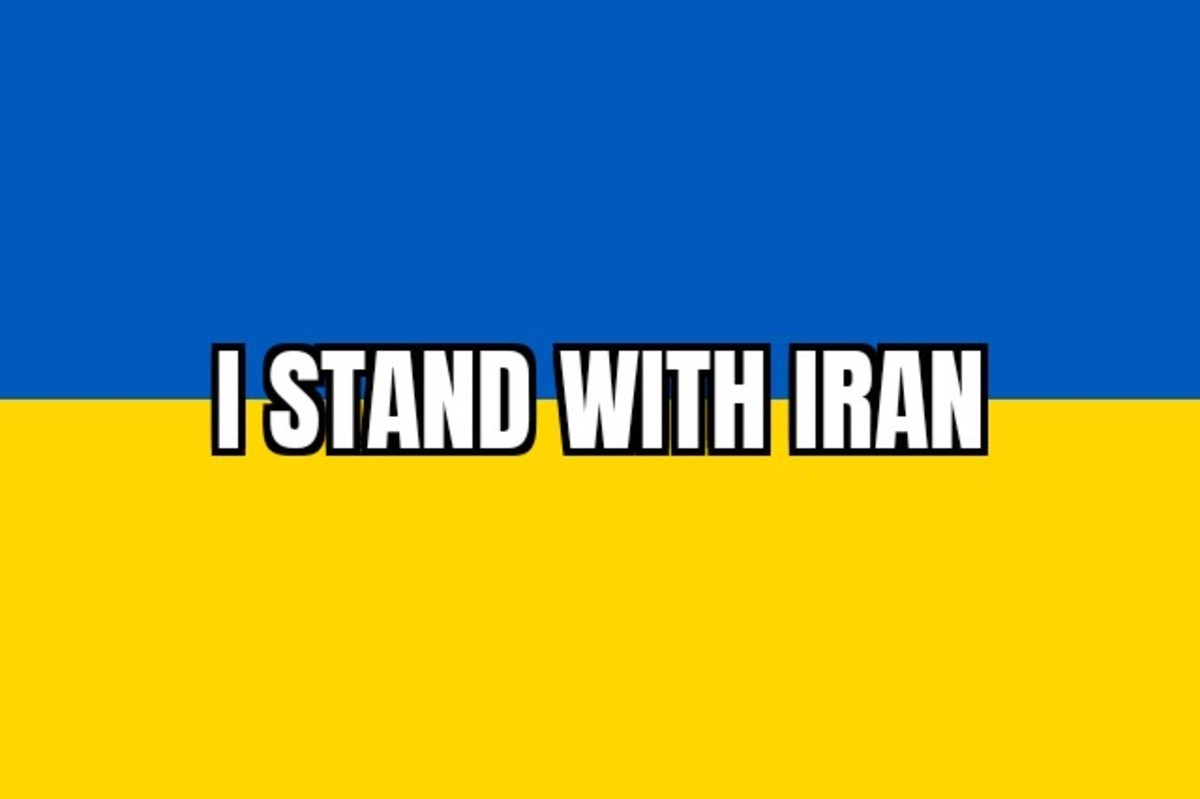 Tonight, on Top Gear Ukraine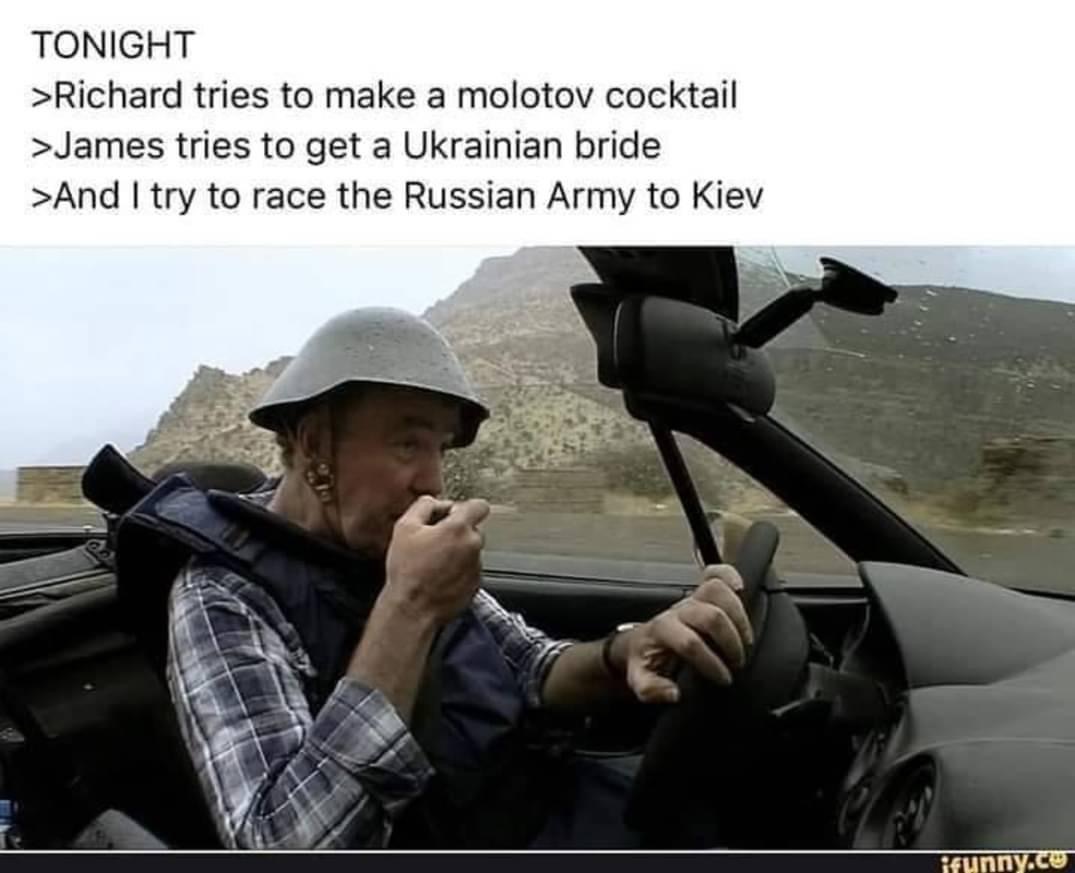 Reddit goes to war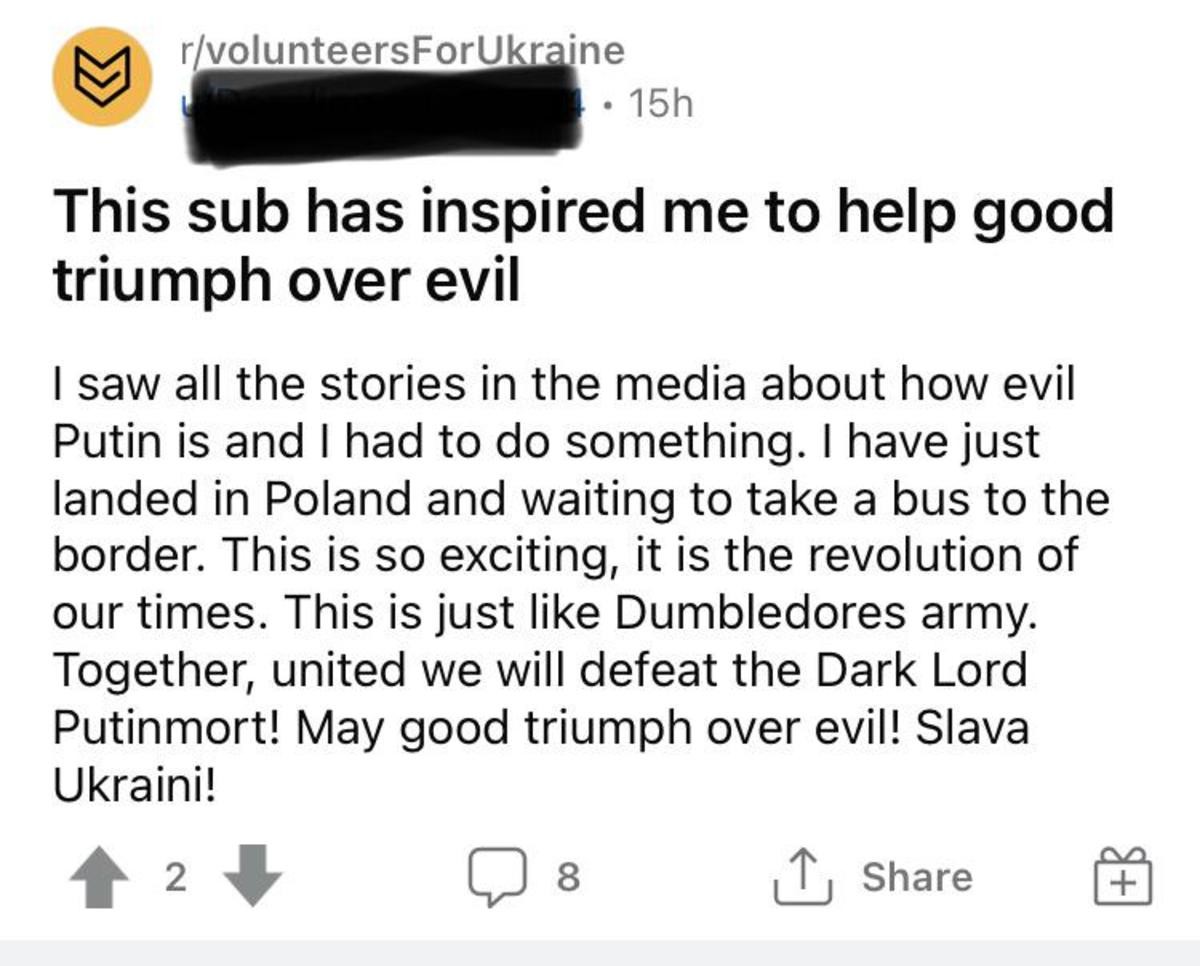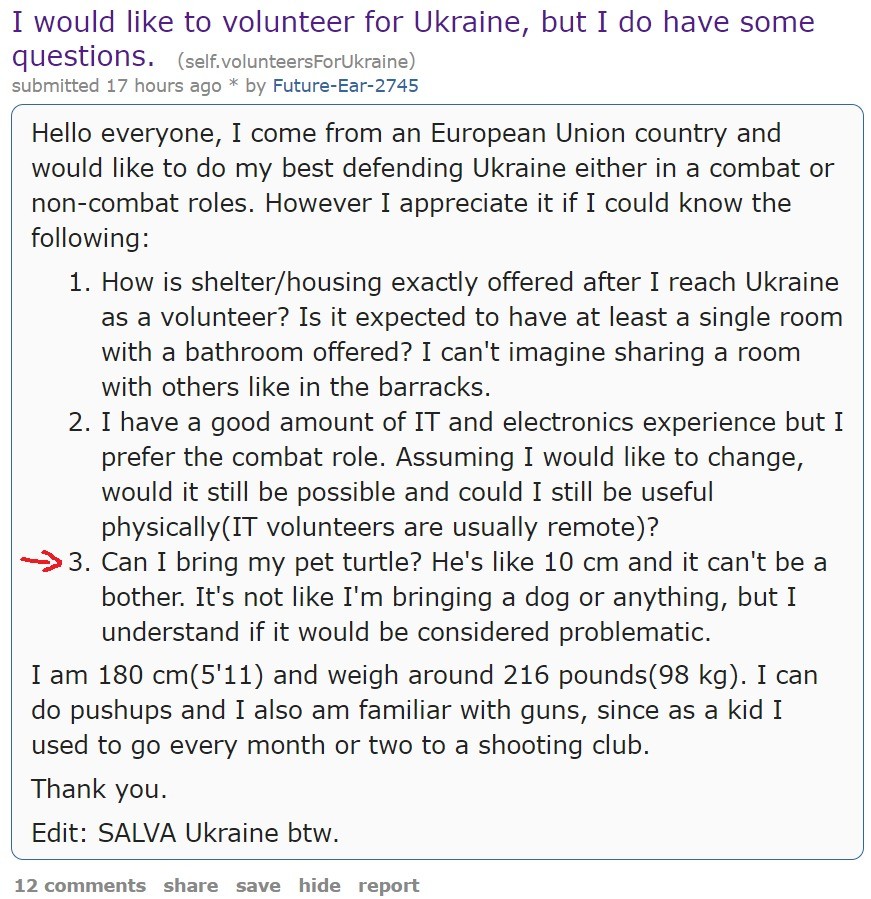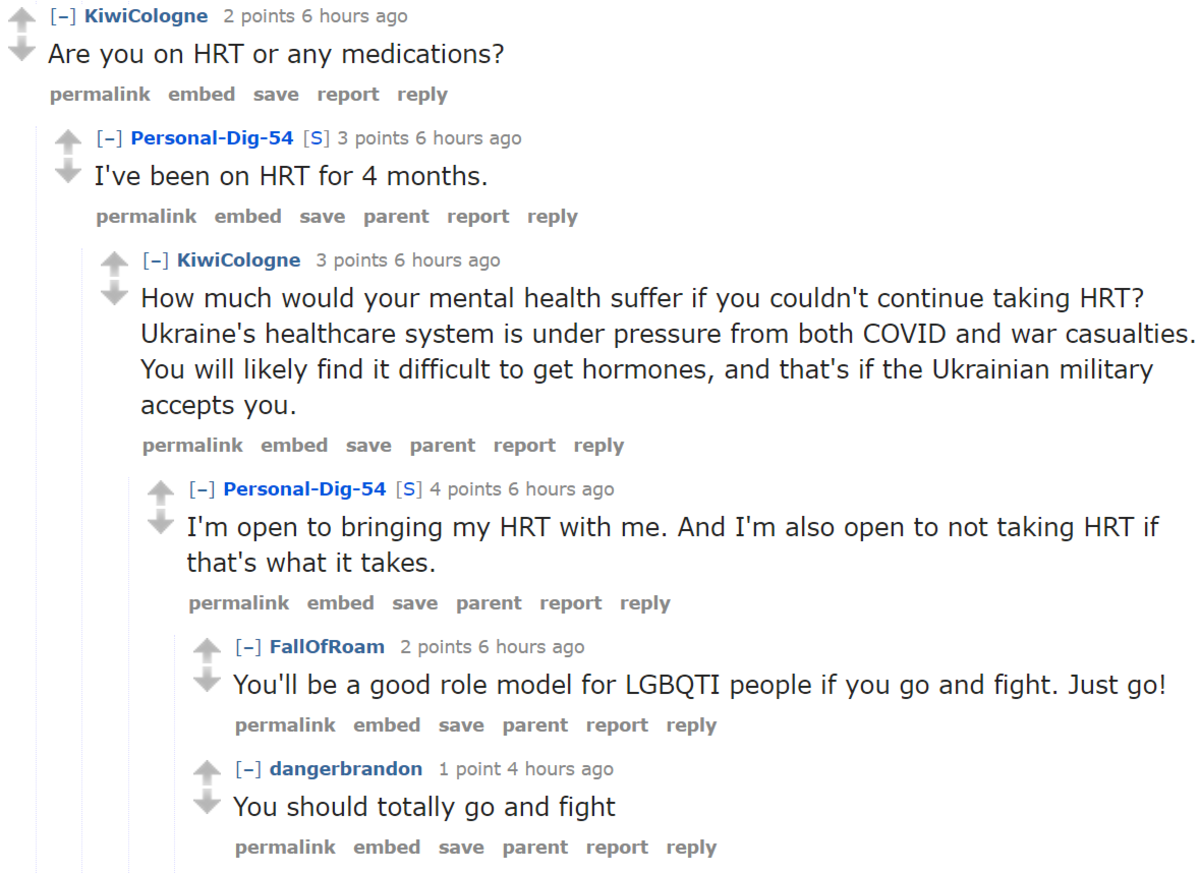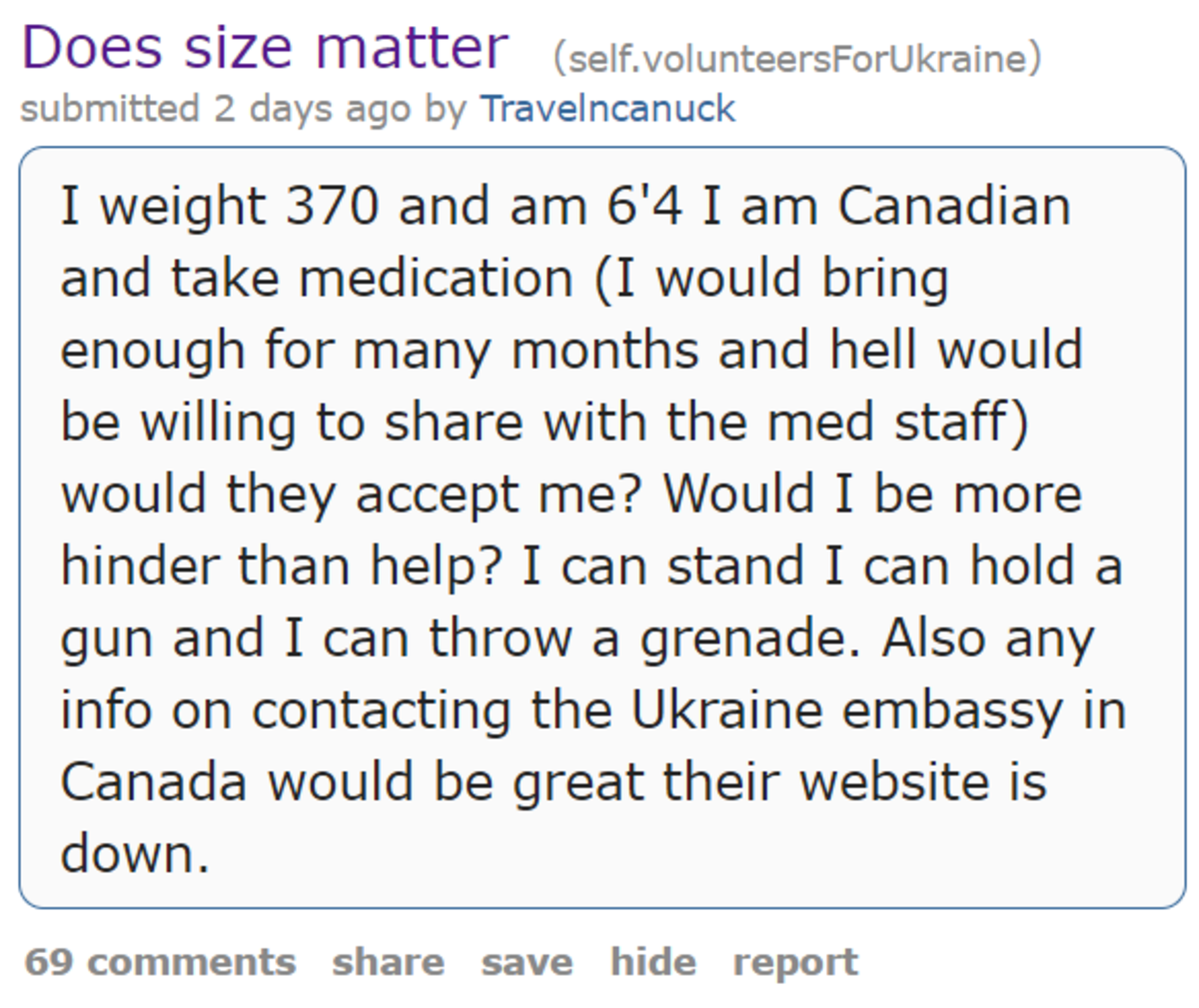 Fortnite: Ukraine


The Tankies get in on the action?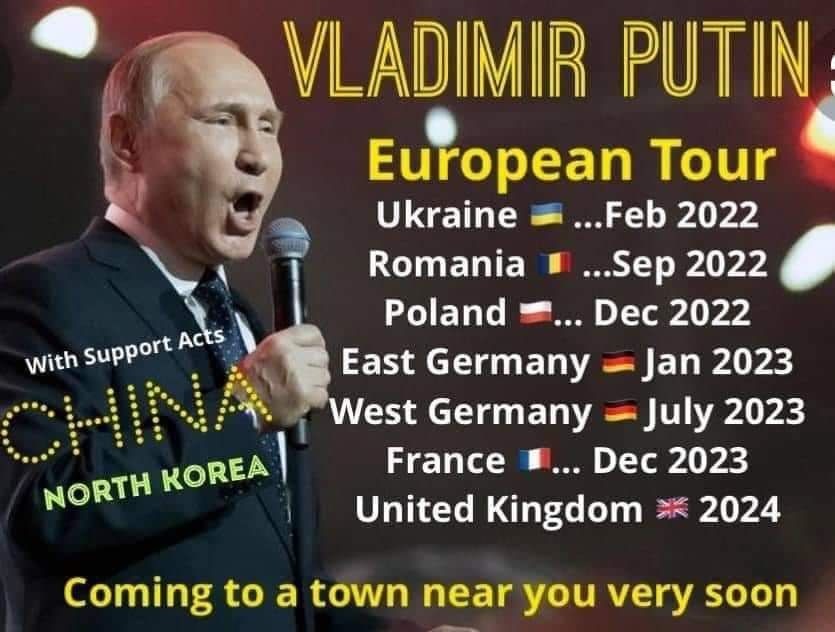 They don't want you to know this, but Russian hardware in Ukraine is free. You can take home as much as you like. I have 237 T-90s


And you get a tax break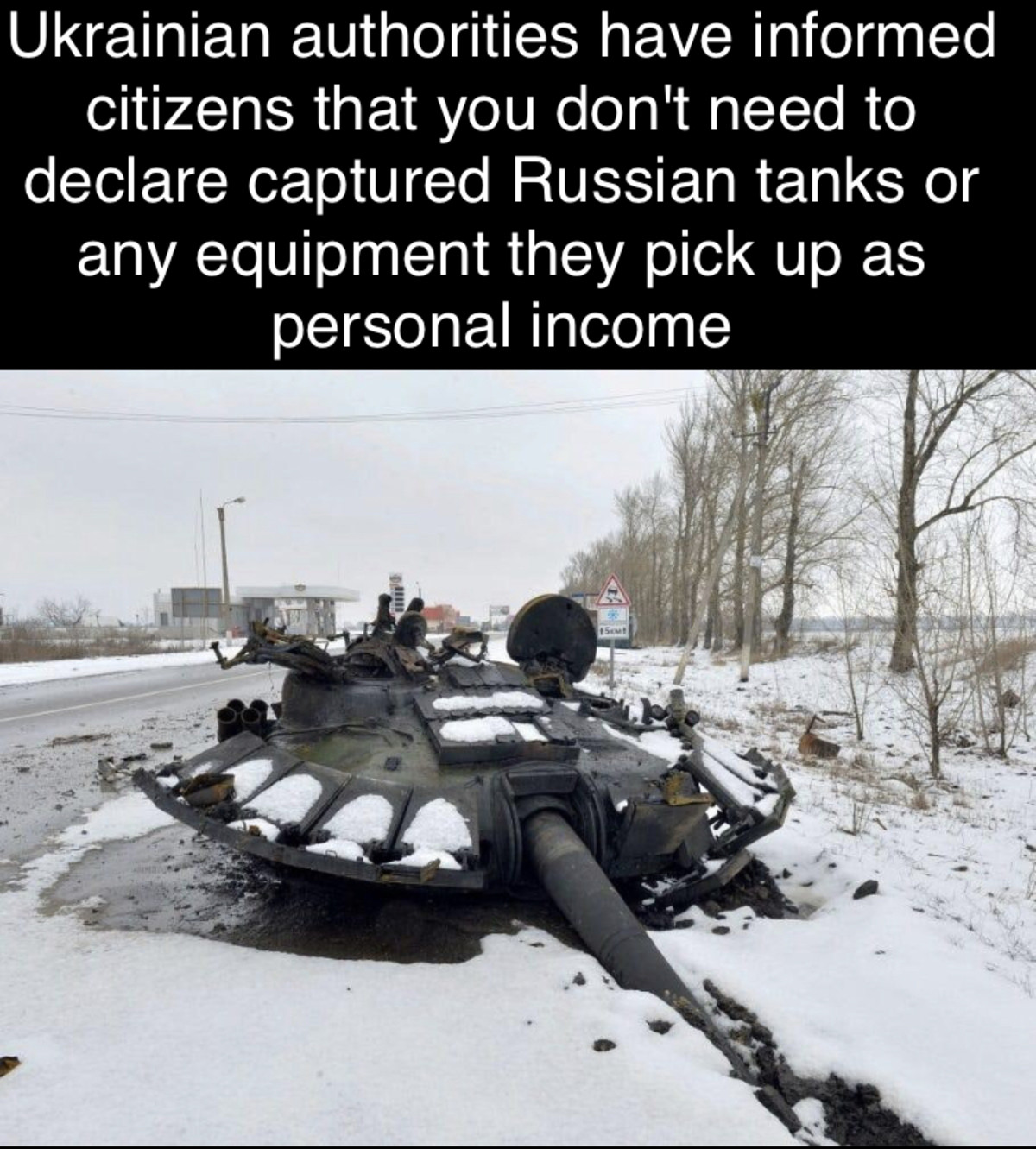 Which is a good thing at these prices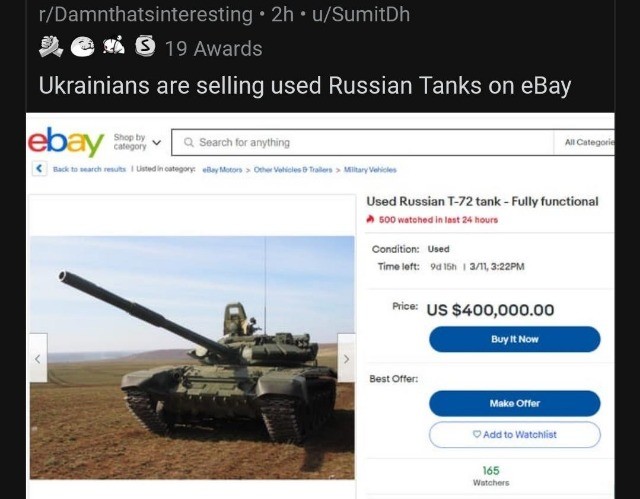 How do they fit in those little balls?


If I had a nickel for every time I could use this joke, I'd have 2 nickels. Which isn't a lot, but it's weird that it happened twice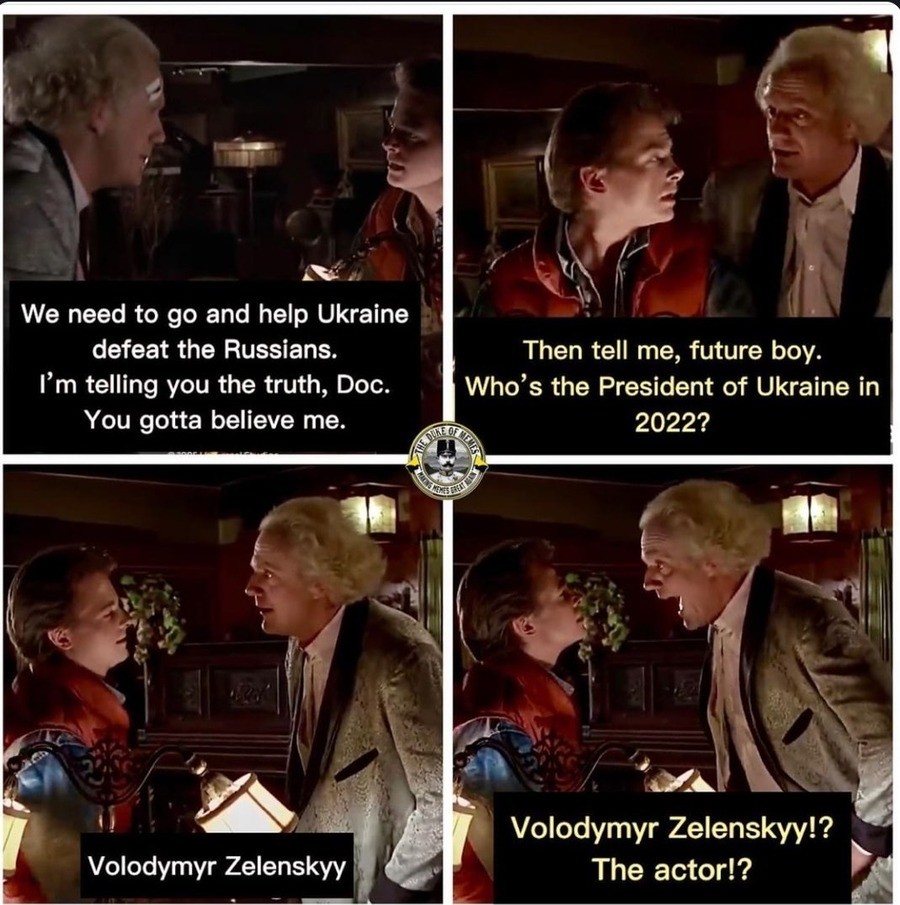 Intelligence has found out that the Russian Tor M1 anti-air missile system is powered by twin John Deere tractor motors


International alliances are in flux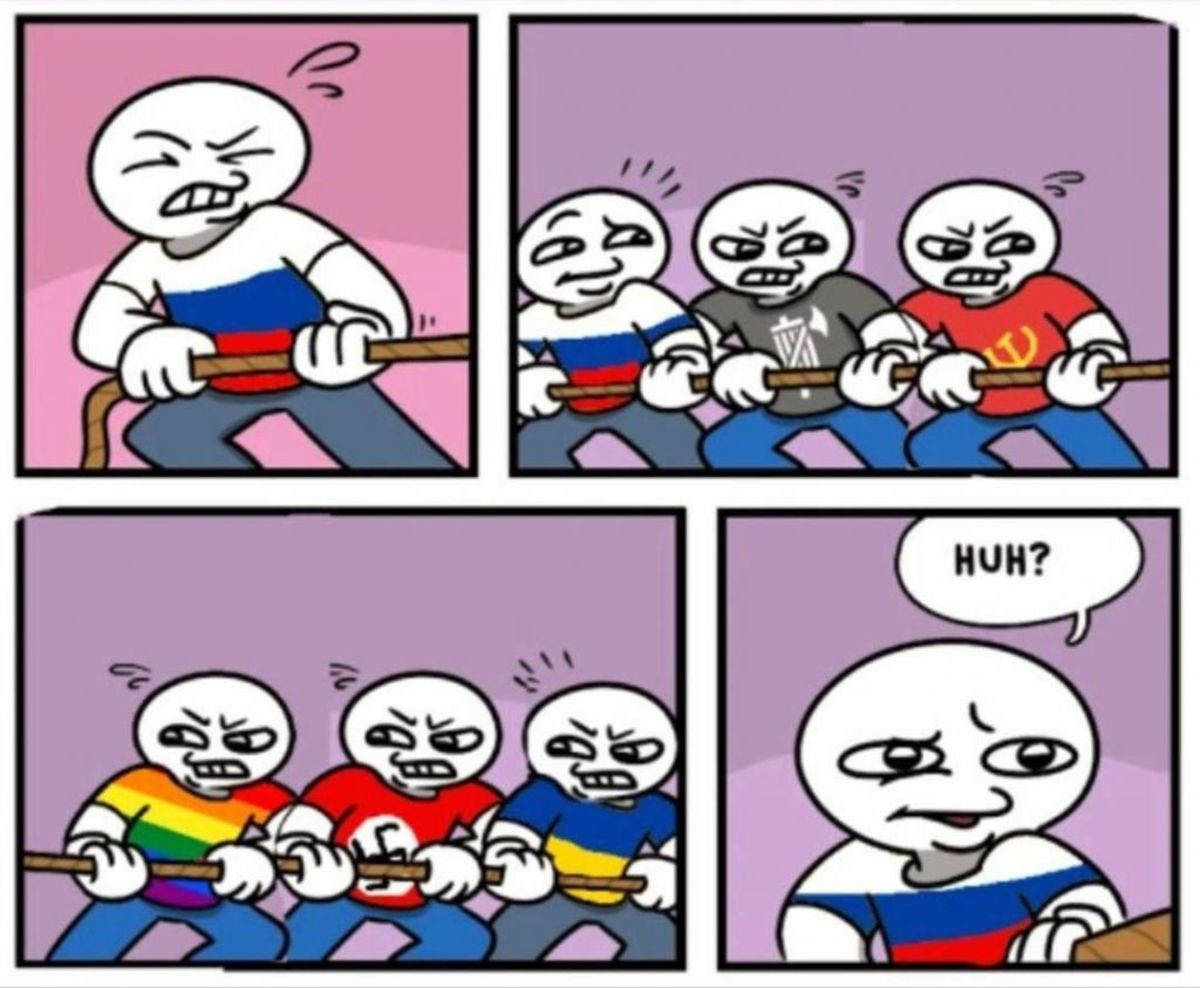 International alliances are in flux, part 2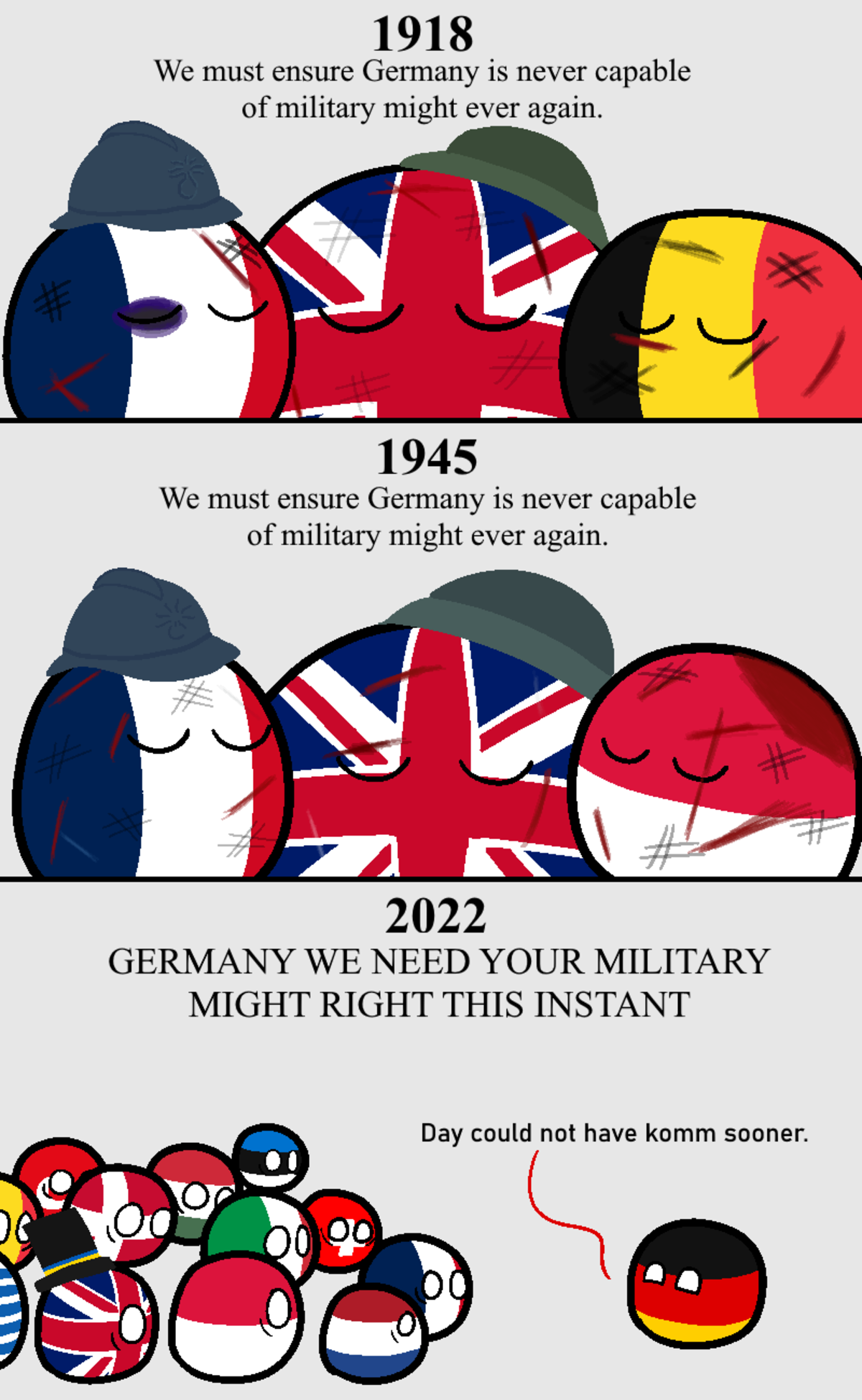 Just to be clear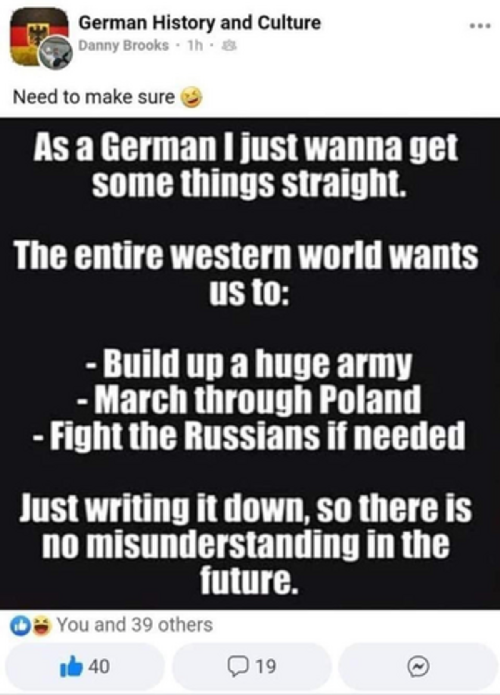 There are lots of these so-called "hero" stories being pushed. None of them are true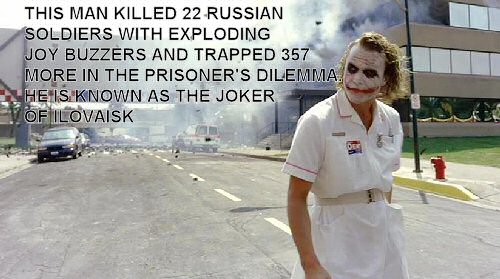 You too can get in on the hero racket
-The Falcon Of Mariupol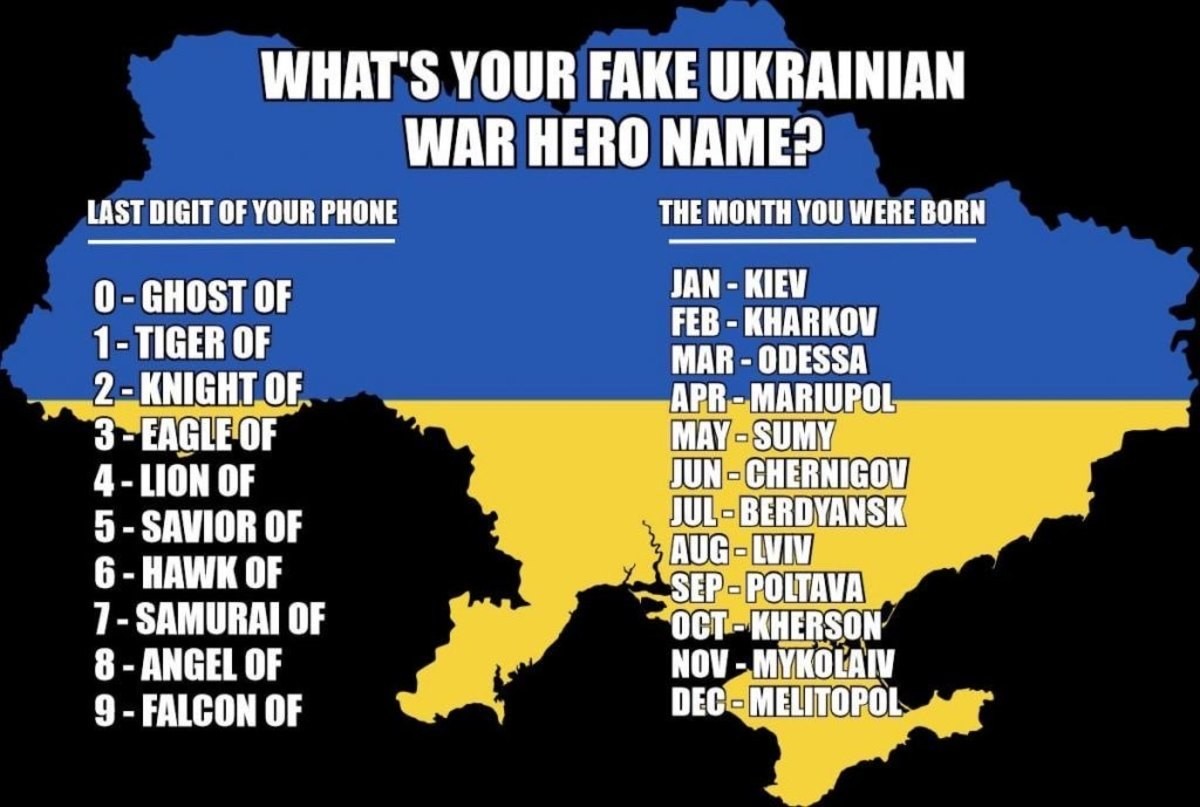 Help is arriving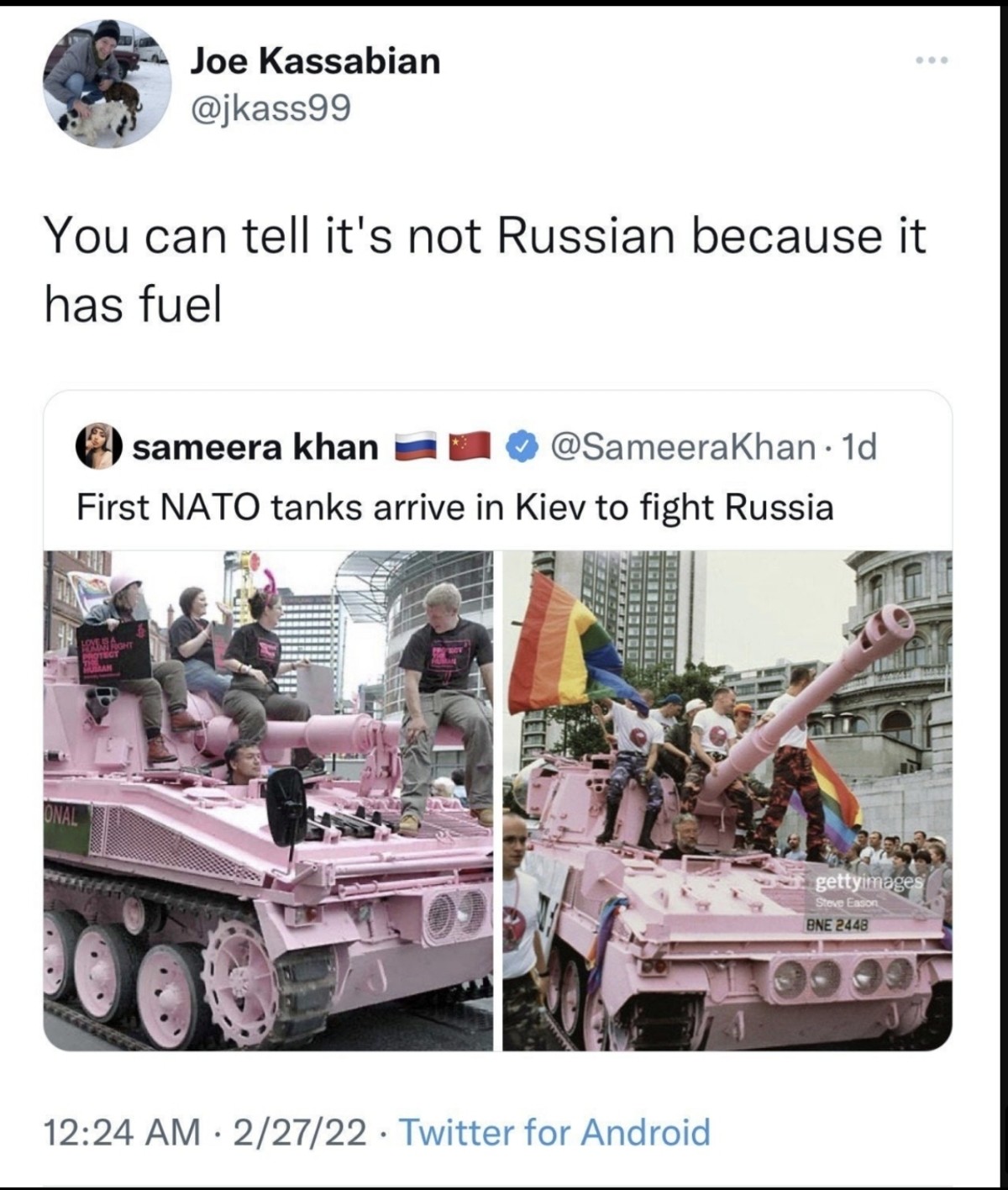 Not all of it willingly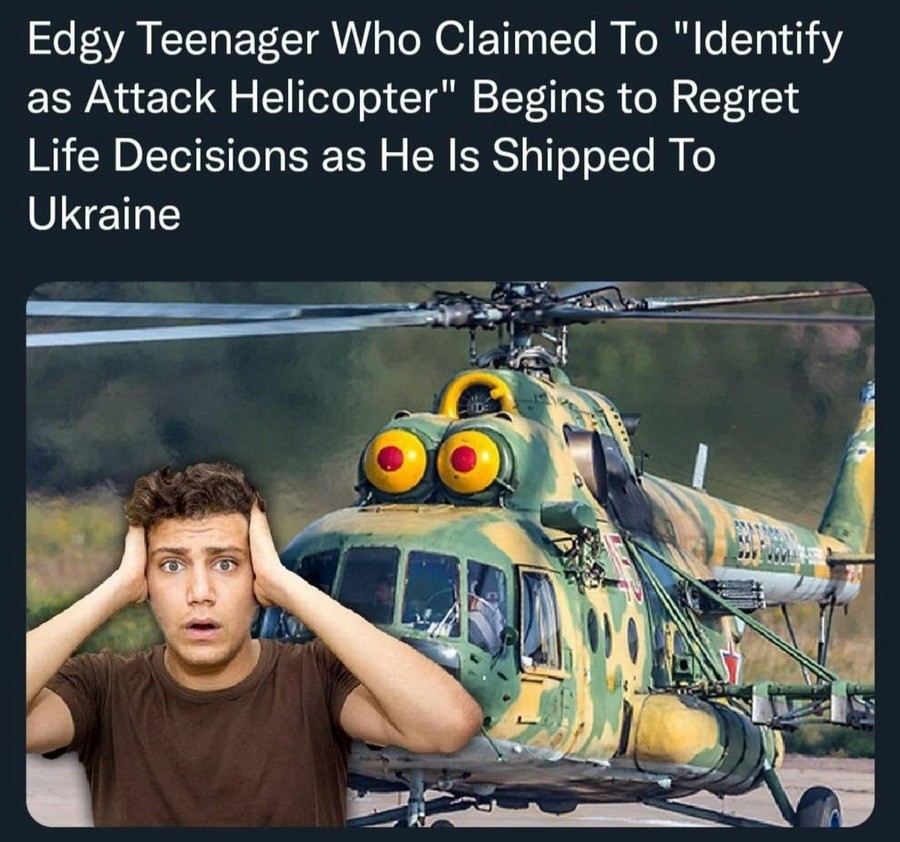 Meanwhile, battles rage on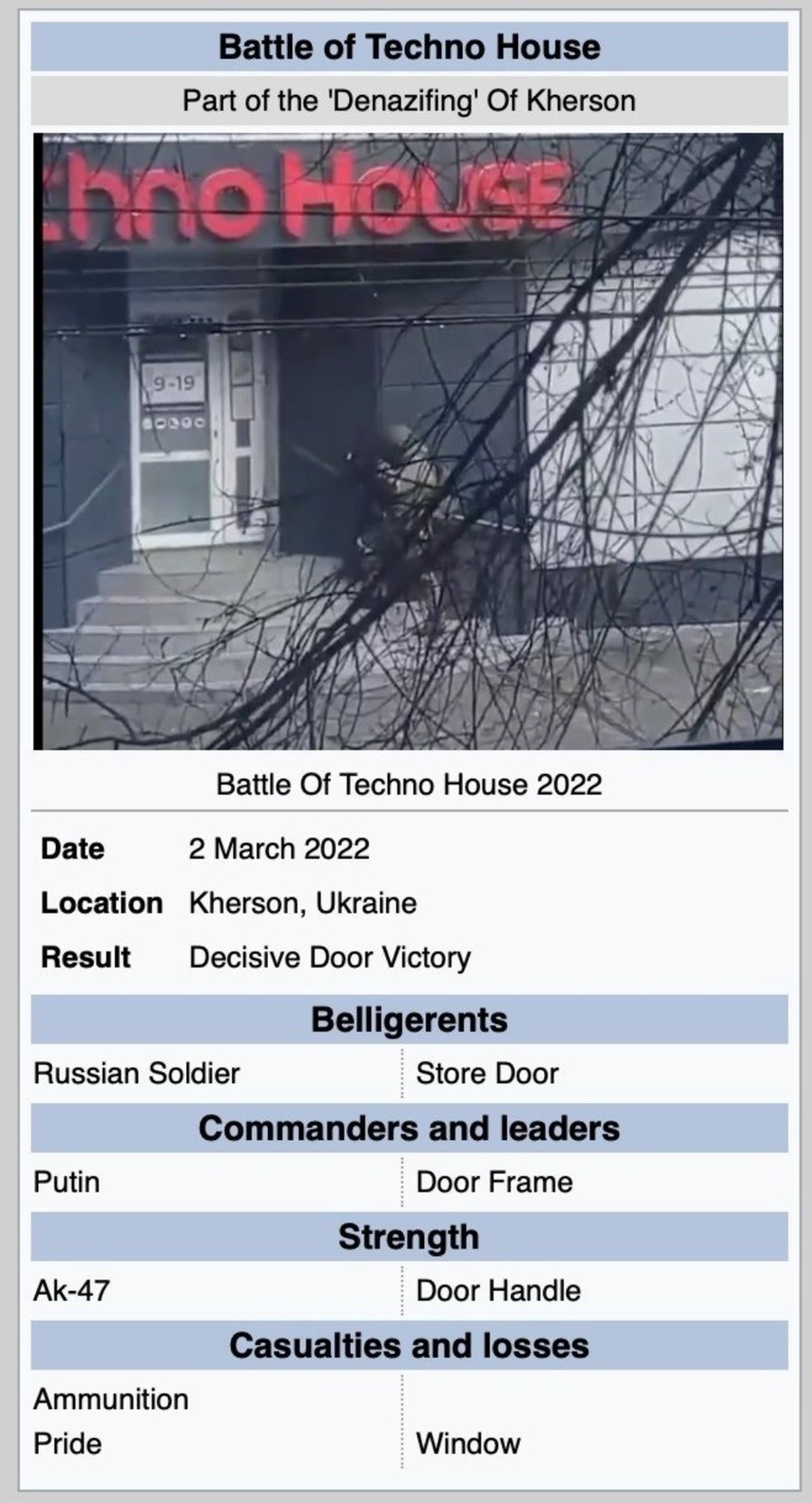 But wait! There's video!


How it started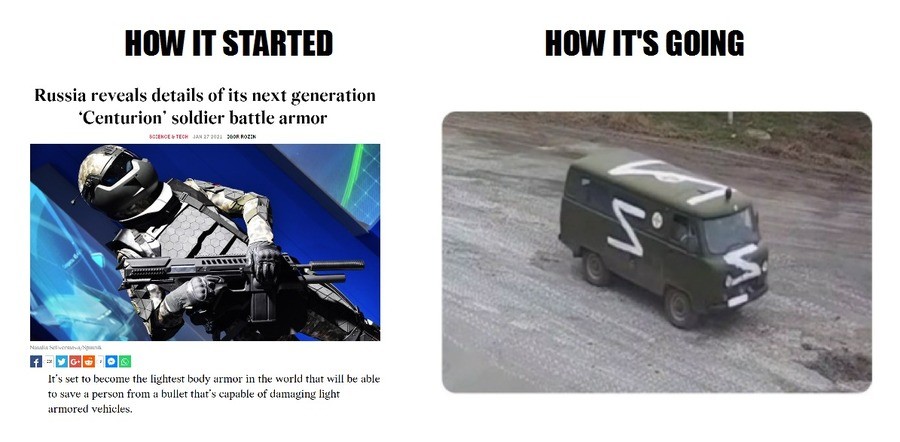 How it's really going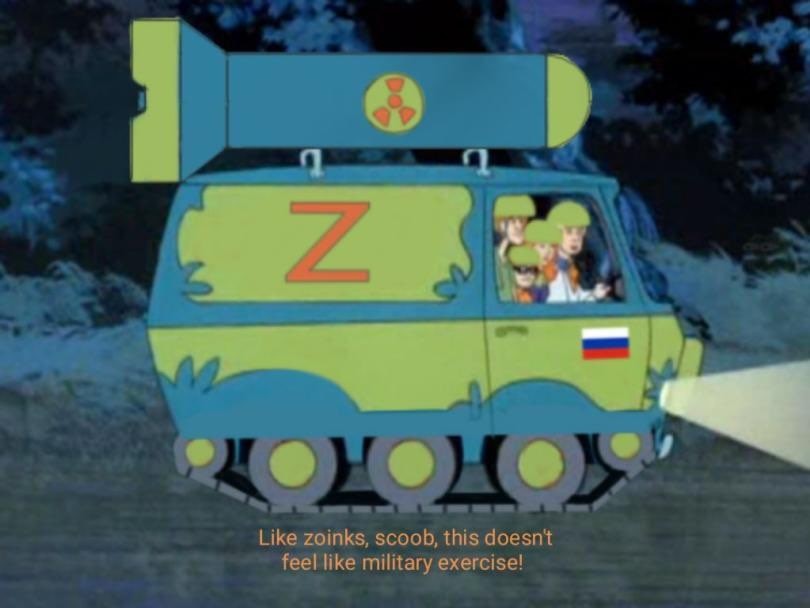 Food for thought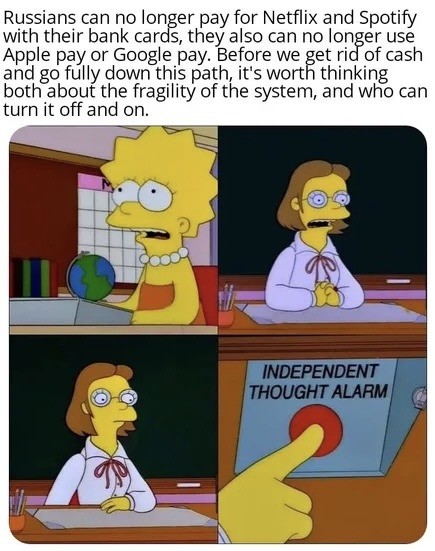 Tonight's ONT has been brought to you by the men on the playbook: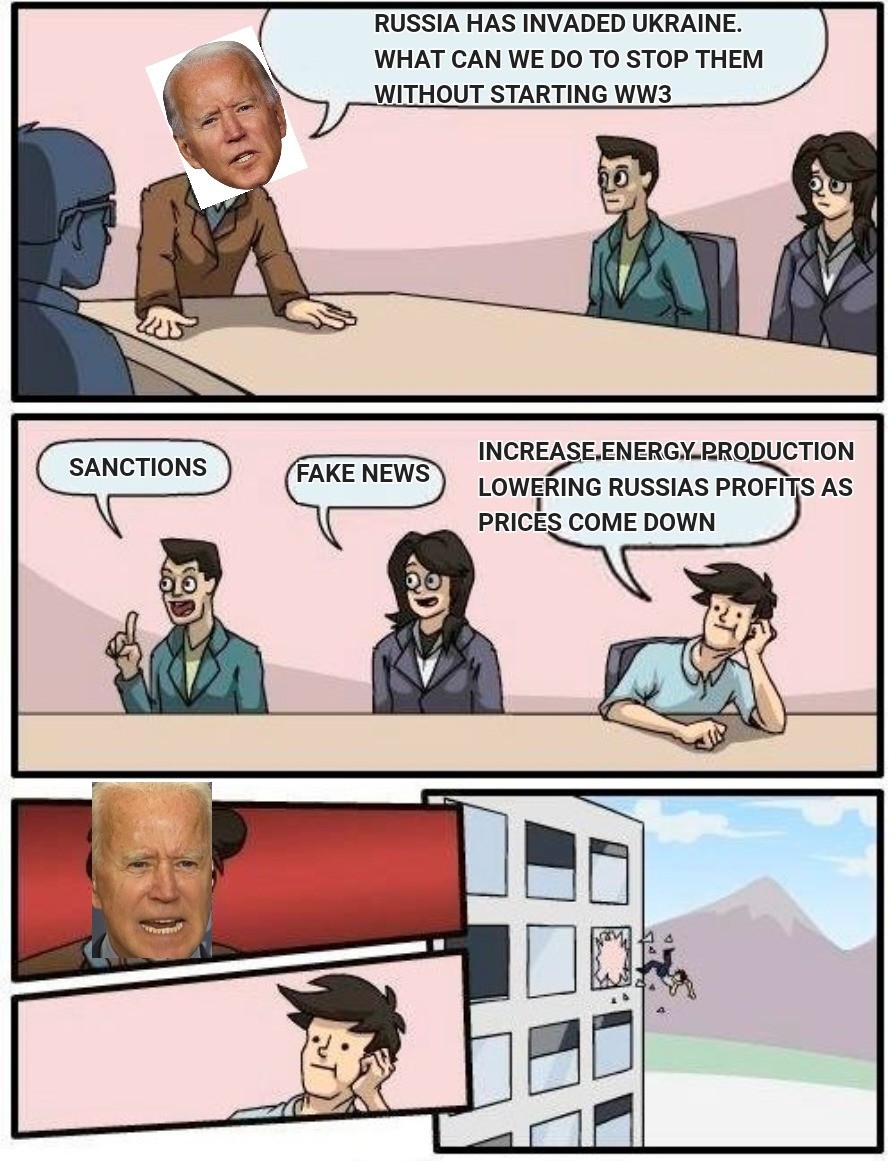 Housekeeping
This was posted on the ONT last night after I went to bed:
Mornin', all,

I'd always read that Hoover was accused of doing "nothing" about the onset of the Great Depression, not that he tried strong government intervention. Of course the same works always praised FDR for his strong government intervention.

I need to read more about Harding and Coolidge.
Posted by: Wolfus Aurelius at March 04, 2022 03:57 AM (c6xtn)

It was too late to answer it when I saw it this morning, but Hoover "doing nothing" is false. It was started by Democrats who wanted Hoover out FDR in (FDR, who did everything Hoover had been doing, turned up to 11), and has become one of the great lies of history. Hoover was all about massive government intervention to "fix" the economy. None of it worked, of course, all it did was turn the Depression of '29 into the Great Depression. If he had truly done nothing, he would have been reelected in a landslide, because the economy would have been booming again.

posted by WeirdDave at
09:53 PM
|
Access Comments