« Shocker: Leftwing Propaganda Outlets In Talks to Hire Leftwing Propagandist Jen Psaki
|
Main
|
Free Hugs Cafe »
February 24, 2022
Quick Hits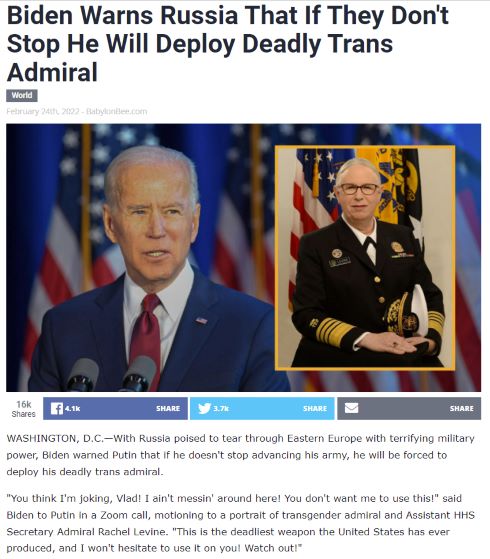 Via America's Paper of Record, thank to Instapundit.
Remember, NeverTrump and the neoliberal National Security State Brain Trust installed this degenerate clownshow but it's your fault Brandon fails at everything and is setting the world on fire because you're not supporting him hard enough, Traitor!!!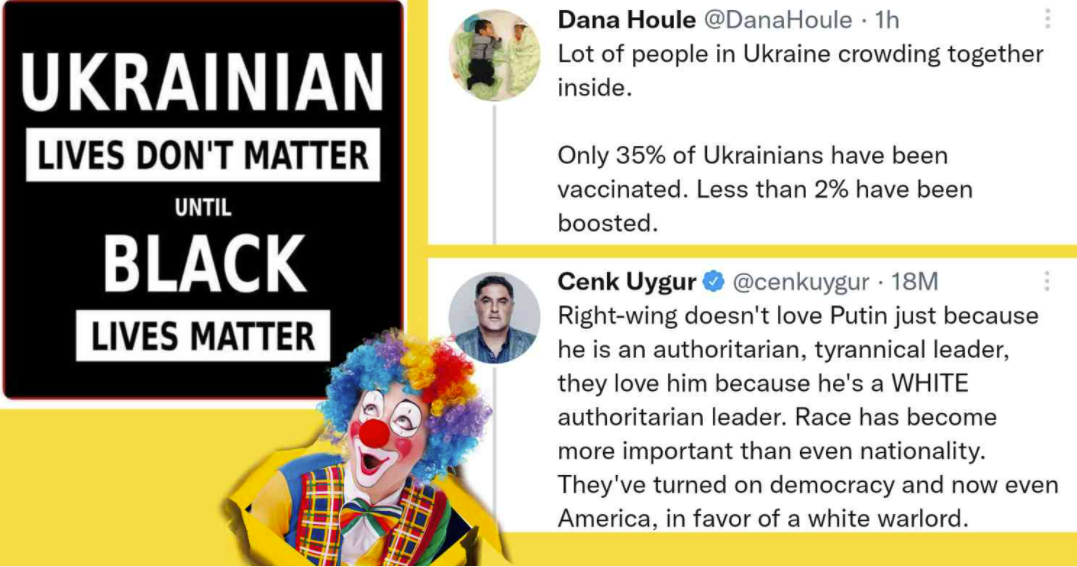 From Not the Bee, with more.
Why everyone bears some responsibility for Ukraine -- except Brandon. CNN and Wired blue-check:
Charlie 3-Wives Sykes now getting very salty about anyone knocking his grifter pals in the leftwing media: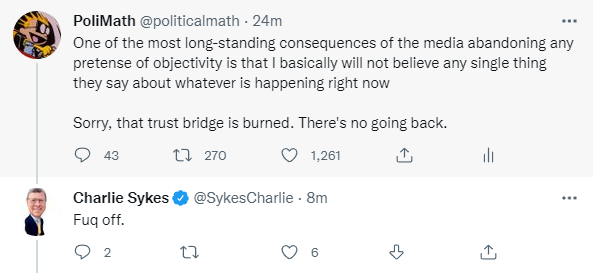 The True Conservatism is, mwah, bellisima.
Neocons have literally one move:

More and more people have one answer: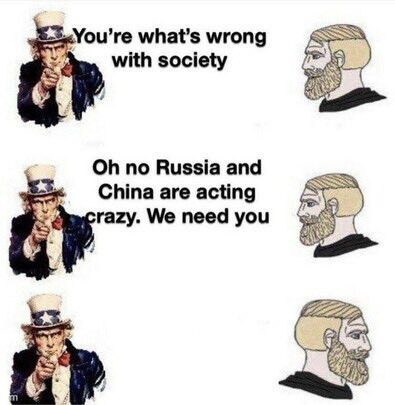 Another NeverTrumper, this one apparently Transitioning, attempts blame-shifting from the actual President to (checks notes) Fox News:
Matt Lewis @mattklewis


Fox News now lamenting that Biden didn't go *far enough* in sanctioning Russia.
Matt Lewis, True Conservative, is stunned to hear that his hero, the True Conservative Joe Brandon, is being criticized for being weak.
The sheer affrontery! The very Treason of it all!
Not just Fox News, Transitioning Matt. All of the reporters at the press conference asked why Brandon's "shevere shancshions" did not go further, why he did not impose SWIFT banking sanctions, what made him think these new sanctions would do anything when his previous sanctions did not, etc. All of the leftwing reporters, Transitioning Matt -- you know, your people.
Did you not watch that, Transitioning Matt? He's your "President;" do you not bother watching his very rare press conferences?
I do admire your suggestion that Fox News opposed sanctions previously, and that maybe Fox News is why Putin invaded Ukraine.
Not the actual "President" that you put into office -- no, no, it was all these other people, working to Sabotage and Undermine his brilliant foreign policy, all these Hoarders and Wreckers and Foreign Spies and Traitors.
Jimmy Failla @jimmyfailla

8h

With the Stock Market down 800 points out of the gate it would really help political unity if Nancy Pelosi told us which stocks she's buying on the dip.
From redridinghood:
Stephen Miller @StephenM 14m Biden's decision to shut down his own nation's energy production will be remembered as one of history's gravest self-inflicted wounds. It is the national security equivalent of sinking your own battleships. GOP must force vote to bring ALL American Energy back online immediately.
BTW, I apologize for often not hat tipping commenters. Sometimes I have so many tabs open that when I open a link, I cannot find the comments page I opened it from, and so I can't find the commenter I owe the h/t to. Literally I have so many tabs open that many of them are off-the-page and I cannot see them, at least not without closing a lot of other tabs.
Which is hard for me to do.
Hi, my name is Ace. I'm a Tab-Hoarder.
I always buy a computer with extra RAM just for the tab management. I have a lot of problems.
It's funny because Hillary WAS a Russian Agent, with the Clinton Global Initiative receiving $140,000,000 from Russian companies involved in the bogus Skolkovo Project when she was Secretary of State. She pumped American companies to become involved in that project, which was used by the Russians to steal American technology, and which was run by no less than Vyacheslav Trubnikov, a former KGB guy and former Director of Russian Foreign Intelligence (1996 - 2000).

Which, of course, is the ENTIRE reason why the Russia Collooooosion Hoax was created: To hide Hillary's treason.

I beat this subject like a dead horse, sorry not sorry, but you MUST understand this single issue to understand everything that the Deep State was doing in 2015 - 2020 with regard to Trump.
Posted by: Sharkman
NeverTrump put this crew in charge. So obviously this is all Tucker Carlson's fault:
He'll snark at John Kerry on Twitter but you can bet your bottom dollar that when he goes on MSNBC, he'll spout nothing but MSNBC-approved talking points blaming this all on Trump and Tucker Carlson.
That's how Jake Tapper does it-- he'll retweet something "off brand" on Twitter, but when he's on CNN, it's All DNC Talking Points, All the Time.
Enjoy a special $4.99 happy hour price for Apperteasers (TM) with your War Product (TM) entree:

posted by Ace at
05:51 PM
|
Access Comments