« Mid-Morning Art Thread
|
Main
|
Brandon Hastily and Dramatically Assembles His Covid Team to Announce... We're Still Doing All the Stupid Shit We're Already Doing, Nothing That Happens Will Ever Change Our Policies »
February 09, 2022
Web 3.0
[Dave in Fla]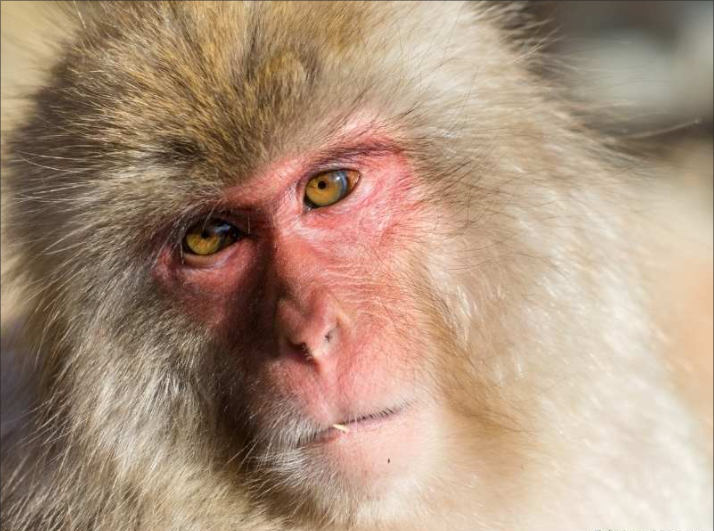 Before getting into this, a word about my approach to any rants that I am privileged to write. This was the first piece I wrote after learning of Oregon Muse passing. I thought a lot about how he would have wanted these written. OM had a specific format that he used, he used it because you liked it. It blended serious discussion, humor, and a nice daily puzzle to unravel. The balance made it appealing. I think he would want to see it continue, because you enjoy it, not because he had pride of authorship. I know not everyone agrees, but I'm going to try to follow his style. I just wish I had his talent.

Web 3.0 (also known as Internet 3.0)
Credit to Pixy for getting me thinking about this topic. The almost daily rants about blockchain ciphers started my look into the evolution of the web. Since my professional expertise is in the practical applications of cryptography, it is a topic where the trends have considerable meaning to me.
The Web has seen two major iterations so far, and it is currently moving toward a third.
Web 1.0 - We are all very familiar with the first version, we use it daily. The good old AOS HQ is a wonderful example of Web 1.0. It is mostly geared toward the publication of information, with very limited capabilities toward user publication, if any are supported at all.
Web 2.0 - The rise of social media and YouTube brought on the second iteration of the web. Now users could create meaningful content using many mixed media formats, whether text, art, photography, audio, or video. Further mechanisms for monetization of this content allowed people to engage in these efforts as a career rather than a hobby.
Web 3.0 - What is Web 3.0? There are a number of properties that are attributed as part of the next generation, most of the literature focuses on the technical aspects. Also, many of these definitions disagree. Tim Berners-Lee believed that it meant the rise of a "Semantic Web" that was driven by Artificial Intelligence that would be able to interpret information and contextualize it. Effectively deriving meaning, even when the media described content in different ways. As a simple example, "I love you" and "I <3 U" would be interpreted as identical context.
This vision of Web 3.0 did not materialize, because AI is damned difficult to implement. Despite all the money IBM invested in Watson, it never became more than a novelty for being able to win Jeopardy. But what has materialized is the capability to implement decentralized content with the inherent ability to verify authenticity, through the use of distributed ledgers and blockchains.
Although not the Semantic Web envisioned by Berners-Lee, Web 3.0 is in many ways a return to his original web, where "no permission is needed from a central authority to post anything...there is no central controlling node, and so no single point of failure...and no "kill switch" - Forbes
What interests me about the evolution is not the technology, but the implications on freedom. I have a different take on the evolution of the Web.
Web 0.0 - Centralized control of media, with TV and newspapers controlling the information that the population is allowed to see.
Web 1.0 - A revolution in publishing that allowed independent media producers to publish information they wished without censorship of gatekeepers controlling access. There is a reason that Ace continues to thrive in a Web 2.0 world, he isn't dependent on the technology and is therefor free to publish without censorship.
Web 2.0 - The rise of Big Tech, again exerting control and imposing censorship through its ownership of the data storage and publishing engines.
Which brings us to the promise and opportunity of Web 3.0. The basic building blocks of content authentication and decentralization have the possibility of breaking Big Tech's iron grip on permissible discourse. So far, these are only possibilities. Pixy is quick to point out that too much of the Web 3.0 thinking is mired in Web 2.0 practices. Storing blockchains in centralized databases is one example of practices that entirely defeat the purpose of user control of content.
But if the possibilities are realized and technical hurdles are overcome, then the Big Tech strangle hold can be broken. Content providers will be able to produce without having to self-censor to avoid being disconnected from their subscribers.
How about some memes?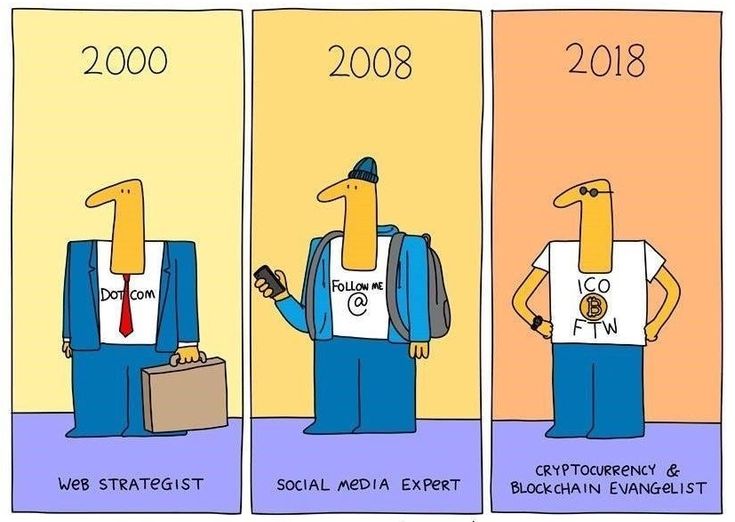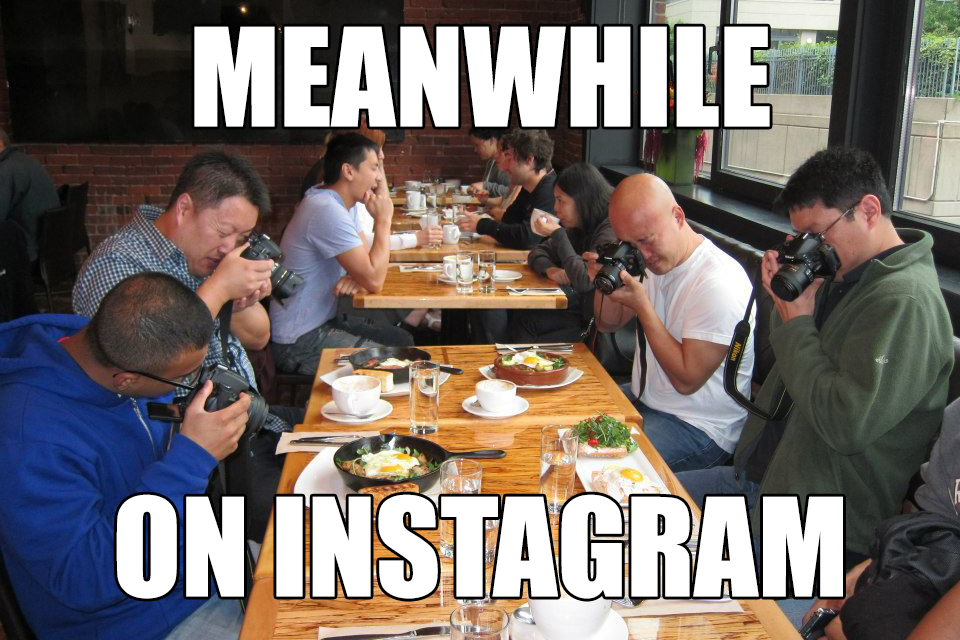 Interestingly, I included this meme a few weeks ago, long before the Canadian Trucker protest. It is a perfect example of the insanity and blunt force totalitarianism of Big Tech and Web 2.0. They control and ban specific words, without any consideration of context. This overarching control of language itself is distopian.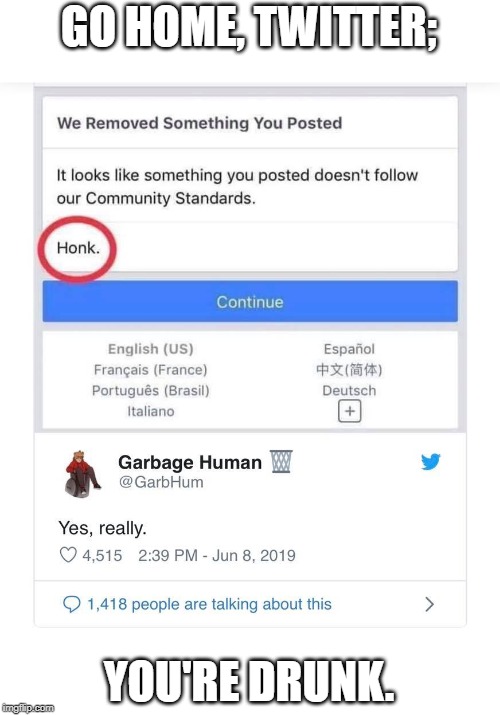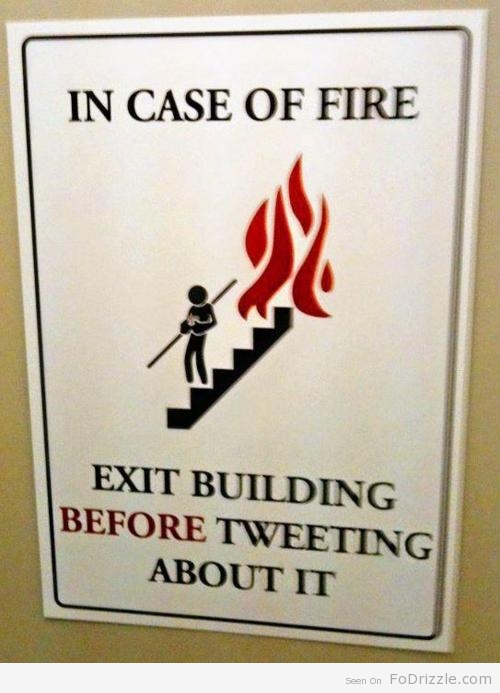 I'll also try another Who Dis (don't expect these to be difficult!)
And for the 'ettes.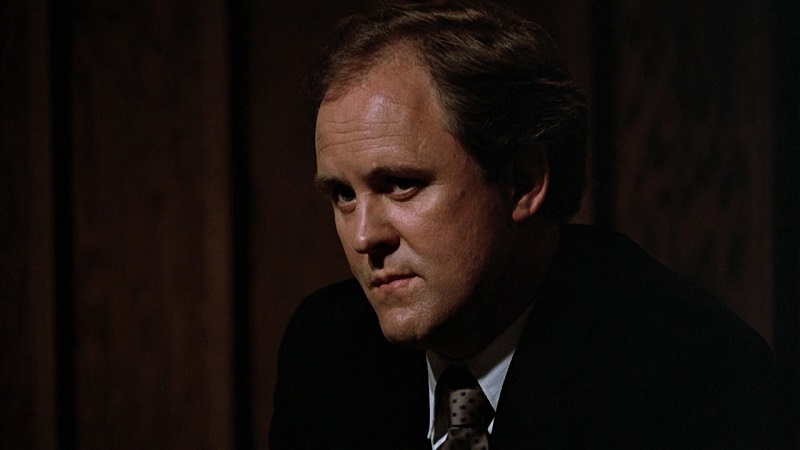 Today's rant has been brought to you by the memory of Oregon Muse. If we never forget him, then a piece of him will live forever.


posted by Open Blogger at
11:00 AM
|
Access Comments