« Tales of Chateau Merde [Jay Guevara
|
Main
|
Daily Tech News 23 January 2022 »
January 22, 2022
Saturday Overnight Open Thread (1/22/22)
(Mystery Click H/T Sharon (willow's apprentice))
***
The Saturday Night Joke
One Sunday morning, the pastor noticed little Alex standing in the foyer of the church staring up at a large plaque. It was covered with
names with small American flags mounted on either side of it. The seven year old had been staring at the plaque for some time, so the pastor walked up, stood beside the little boy, and said quietly, "Good morning Alex."
"Good morning Pastor," he replied , still focused on the plaque. "Pastor, what is this?" he asked.
The pastor said, "Well, son, it's a memorial to all the young men and women who died in the service." Soberly, they just stood together, staring at the large plaque.
Finally, little Alex's voice, barely audible and trembling with fear,
asked, "Which service, the 9:00 or the 10:45?"

***

Work on your foreign language skills. NSFW(H/T Slapweasel)
***

I can just imagine the parent-teacher conference for these two guys. "If only Liam and Rory would apply themselves."

Hunt for men who brought dead body into post office in bizarre bid to collect pension
When the worker at the store in Carlow, in south-east Ireland, raised her concerns, the suspects dropped the body of Peadar Doyle on the floor and fled the scene
***

Space Gold? Hmmm......I'm not so sure about that.

ALL THAT GLITTERS Nasa wants to turn POO and even astronaut breath into 'space gold' with genius waste system

NASA is trying to work out how to recycle human waste, including poo and the carbon dioxide we breathe out, into useful products.

Recycling waste could help astronauts go on longer missions without being held back by the amount of resources they can bring.
***

We think of yesteryear being wonderful and wholesome. Hold on a second..........How to scare children in the 1920s

Is there still a small part of you who thinks the bogeyman is going to grab your feet if you dangle them off the side of your bed? Well, these photographs certainly won't help.

These chilling images come from a series of photographs entitled "The Goblins Will Get You If You Don't Watch Out", and were made sometime around 1923-1934. They tell a nightmarish tale of a little girl being abducted by horrible creatures of the night.

The photographs were inspired by the 1885 poem "Little Orphant Annie" by James Whitcomb Riley, which describes naughty children snatched away by goblins as punishment for their misbehavior. Browse through the entire series below:
***
I have enough problems with purchasing new items. I think I'll pass on this.

Pre-loved sex dolls flying off the shelves as shop offers second-hand companions
People are buying used sex dolls online for a fraction of the price they'd pay picking one up brand new - some have got their own names and others come with real human hair
***
The ONT Musical Interlude
Born on this day: 22 Jan 1931
American singer, songwriter, and entrepreneur Sam Cooke who had the 1957 US No.1 & UK No.29 single 'You Send Me' and a 1986 UK No.2 single with 'Wonderful World', (which was first released in 1960). He began singing as a child and joined The Soul Stirrers before moving to a solo career. Cooke died on December 11th 1964 at the Hacienda Motel, at 9137 South Figueroa Street, in Los Angeles, California after he sustained a gunshot wound to the chest. via thisdayinmusic.com
&&&
On this day: 22 Jan 2017
English bass guitar player Pete Overend Watts and founding member of the 1970s rock band, Mott the Hoople died from throat cancer aged 69. Watts helped start the Buddies with guitarist Mick Ralphs, a band that evolved into Mott the Hoople after periods in which it was known as the Doc Thomas Group, the Shakedown Sound, then Silence. They became Mott the Hoople after Ian Hunter joined in 1969. Watts continued with Dale Griffin, Morgan Fisher and Ray Major in the Mott successor British Lions. He later became a record producer, producing albums for artists including Hanoi Rocks and Dumb Blondes. via thisdayinmusic.com
***

I love a good hamburger. But not enough to be arrested for a felony or to become a Genius Award Winner.

JANUARY 19--A Louisiana motorist who last night led police on a "lengthy pursuit" before surrendering told cops that he did not initially stop his vehicle "because he wanted to eat his burger that he just purchased," according to an arrest report.

A Monroe Police Department officer reported trying to pull over a 2006 Chevrolet Impala that had been traveling "with its high beams activated, which made it harder for me to see the roadway when approaching the vehicle."

But when the cop activated his lights and siren around 11:10 PM, the driver of the Impala did not stop. Instead, the vehicle "then lead officers on a lengthy pursuit reaching 60 MPH in a posted 25 MPH zone without stopping."

After going through "approximately 6 stop signs without making complete stops," driver Allen Seaberry, 37, pulled up in front of his Monroe home around midnight and "exited the vehicle holding a hamburger."

Seaberry, seen above, was handcuffed and read his rights. He then told police that he "couldn't stop due to his brakes being out and because he wanted to eat his burger that he just purchased."
***

Tonight's ONT has been brought to you by Affection.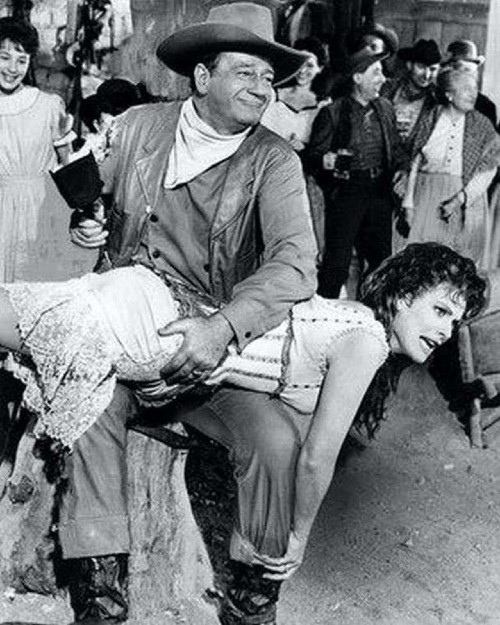 Notice: Posted with permission by the Skeletal Custodial Staff of the Ace Media Empire and AceCorp, LLC. Just a reminder the floor waxing machine is not a Zamboni.

posted by Misanthropic Humanitarian at
10:00 PM
|
Access Comments