« Pet Magic Club Cafe
|
Main
|
Daily Tech News 12 January 2022 »
January 11, 2022
Tuesday Overnight Open Thread (1/11/22)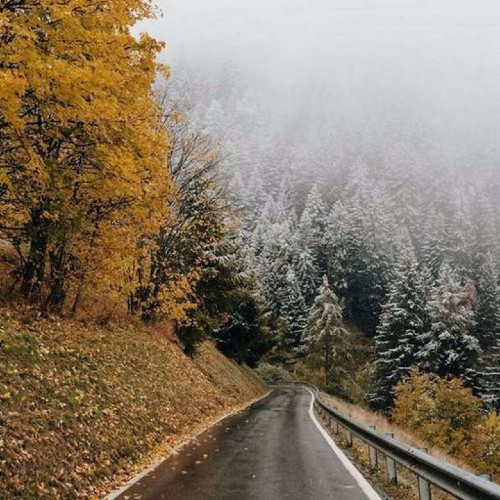 ***
The Quotes of The Day
Quote I

It doesn't matter where you sit, on the coasts or in middle America, it's about protection of your family. David Glasser, chief executive of 101 Studios
Quote II

Do you think we slowed down the death rate? More people have died now under President Biden than did under President Trump. You are the one responsible. You are the architect. You are the lead architect for the response from the government and now 800,000 people have died. Do you think it's a winning success what you've advocated for government?" Sen. Rand Paul (R-KY)
Quote III


"The mentality that success is defined by how much is spent instead of by real, measurable, and actual results is mindboggling," Vince Fong, who is the Republican vice-chair of the Assembly Budget Committee
Quote IV

"And so help me Jesus, I would much rather run down Times Square buck naked than go back home,"Gayle King
Quote V

"Calling me a moron during a Senate hearing may have alleviated the stress of the least trusted bureaucrat in America, but it didn't take away from the facts. We need the truth Dr. Fauci!" Sen. & MD Roger Marshall (R-KS)
***

No, Fabulous Mrs. Mis. Hum. We are not trading in the cabin for one of these "cottages".

Forget getting a place near the water. A new company called Storylines is now offering you a luxury dwelling on the water — on a cruise ship, to be precise.

While the cruise industry itself is still grappling with COVID-19 (much like everyone else), Storylines is looking ahead to 2024 with its "luxury residential community at sea," which is basically a global cruise with fully furnished residences priced from a modest six figures up to $8 million, as reported by CNN.
***

Are we ready for 'Smart Guns'?

"Smart guns," the personalized firearms once heralded as tech's solution to rampant U.S. gun deaths before quietly pittering out of the mainstream conversation, are gearing up for a 2022 comeback.

That news comes via a Reuters report focusing on smart gun makers LodeStar Works and SmartGunz LLC (yes, that's actually their name) which both plan to have products commercially available late this year. Last week, LodeStar reportedly revealed more details around its 9mm handgun to investors, while SmartGunz claims local law enforcement is beta testing its own personalized handgun. The LodeStar version is reportedly geared towards "first-time buyers" and could cost $895.

"We finally feel like we're at the point where ... let's go public," LodeStar Co-Founder Gareth Glaser told Reuters. "We're there."
***
Midwesterners will understand.............
***

I'll be honest with you. I had no idea that the world was craving a pizza cone. I enjoy slices just fine thank you very much.

HUMANITY'S HOPELESS QUEST FOR A PIZZA CONE
Despite the tired promise that cone-shaped pizza is the next-gen wave of the future, pizza cones have been a catastrophic, decades-long failure. When will we learn our nauseating lesson about 'reinventing' pizza?

A lot of people like to make rules around what pizza is and isn't. From where a pizza is made to what toppings are on it, a pizza can be deemed illegitimate if it doesn't meet their strict set of standards. I, however, am not a pizza purist. While I have my preferences, I think the beauty of my favorite food is that it's highly adaptable and inclusive. This is why, when I stumbled upon something called a "pizza cone" on Reddit, I looked into it with an open mind.
***

The ONT Is Always Looking Out For You.TM
Terrifying shark attack map shows world's riskiest places to swim

The world's most dangerous places to swim have been revealed in a new shark attack map that compiles all the toothy encounters from 2021.

According to Trackingsharks.com, there were 81 shark attacks in 2021, nine of which were sadly fatal.

The map shows that the world's most dangerous place to swim are the waters around the United States where 42 people have been bitten.

Surprisingly, 26 of these incidents occurred off the coast of Florida – although thankfully only one person died in U.S. waters last year as a result of a shark attack.
***

He who has the gold makes the rules. And in this case there is no way that Congress will give up their sweet corruption.

House Minority Leader Kevin McCarthy said he was considering limiting or barring lawmakers from holding or trading stocks and equities if Republicans won a House majority in November.

McCarthy told Punchbowl News that he was considering the changes but hadn't come to any conclusions on what kind of limits or bans would be put in place.

Punchbowl News reported that the new rules could limit lawmakers to holding only professionally managed mutual funds or stocks in the kinds of companies that aren't relevant to the committee work that they do.
***

I would say "Unfuckingbelievable" but it isn't it's infuriating. And this type of double standard is what leads to more confrontations down the road.

In fact, investigators cleared Byrd of wrongdoing in the shooting without actually interviewing him about the shooting or threatening him with punishment if he did not cooperate with their criminal investigation.

"He didn't provide any statement to [criminal] investigators and they didn't push him to make a statement," Babbitt family attorney Terry Roberts said in an RCI interview. "It's astonishing how skimpy his investigative file is."

Roberts, who has spoken with the D.C. MPD detective assigned to the case, said the kid-glove treatment of Byrd raises suspicions the investigation was a "whitewash."

The lawyer's account appears to be backed up by a January 2021 internal affairs report, which notes Byrd "declined to provide a statement," D.C. MPD documents show.

Wish the skin colors had been reversed. Perhaps then there would have been justice.
***
So you have religious beliefs that don't match the White House agenda? Don't worry everything will be fine.

An obscure federal agency has proposed creating a database capturing the names and "personal religious information" of government employees who submit "religious accommodation requests" to be exempted from the Biden administration's COVID-19 vaccine mandate.

At least seven other federal agencies, including five Cabinet departments, are apparently setting up similar "personal religious information" databases, according to an analyst at the Heritage Foundation, a conservative think tank in the District.
No nothing dastardly will happen.
***
The ONT Musical Interlude
On this day: 11 Jan 2005
Former Bread guitarist and Academy Award-winning songwriter James Griffin died at his home in Nashville at the age of 61 after suffering from cancer. Bread had the 1970s hits 'Make It With You', 'Baby I'm-a Want You', and 'Everything I Own.'via thisdayinmusic.com
&&&

Because.............


.......That's why.
***

Glitter a felony assault weapon? I guess so. Genius Award Winners.

JANUARY 11--Two Florida women are each facing a felony burglary charge after allegedly perpetrating a 3 AM glitter attack on a male victim, police report.

Investigators say Sarah Franks, 29, and Kaitlin O'Donovan, 27, arrived early yesterday morning at the Clearwater residence of Jacob Colon and began arguing with him while he was standing on his fenced balcony.

Franks and Donovan, cops allege, each threw a container of glitter at Colon, who was struck "in the upper torso and head." Arrest affidavits do not reveal the nature of the argument or the relationship between the parties.

After pelting Colon, Franks climbed over the ground level fence and entered Colon's apartment, where she "engaged the victim again by throwing more containers of glitter at him," cops charge. Franks then allegedly unlocked the front door to allow O'Donovan to enter the residence.

Once inside, O'Donovan threw additional containers of glitter at Colon, according to the affidavits, which indicate that O'Donovan and Franks share an apartment about two miles from Colon's home.
***
Breaking through the ice of a body of water is frightening and often fatal. Tonight's Feel Good Story of The Day.

Bystander Rescues 3 Kids From Icy Pond, Deputies Bring One Back To Life With CPR

Three children survived after falling through an icy pond, thanks to a couple of bystanders and first responders.
***

Tonight's ONT has been brought to you by Art.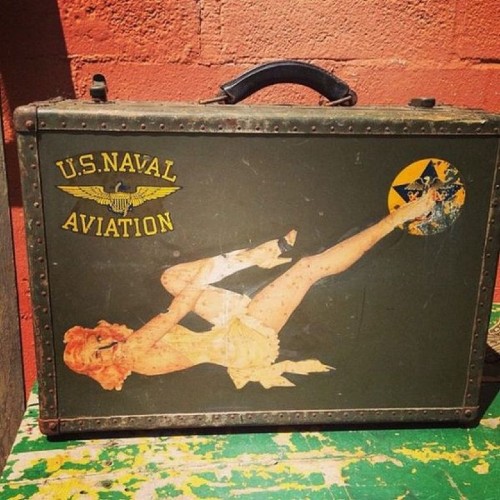 Notice: Posted with permission by the Ace Media Empire and AceCorp, LLC. No artificial coloring or flavoring added.

posted by Misanthropic Humanitarian at
09:58 PM
|
Access Comments