« Quickie Cafe
|
Main
|
Daily Tech News 9 December 2021 »
December 08, 2021
Wednesday Overnight Open Thread (12/8/21)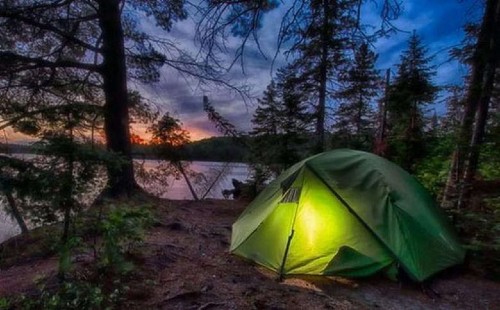 ***
The Quotes of The Day
Quote I

"Some of the retailers downtown in Michigan Avenue, I will tell you, I'm disappointed that they are not doing more to take safety and make it a priority." Chicago Mayor Lori Lightfoot
Quote II

"Students are afraid. Parents are afraid. Parents are afraid for students' safety," Temple student government president Bradley Smutek
Quote III

"The results demonstrate that regardless of geographic campaign, current sentiment is the same. An endorsement from President Trump is almost paramount. Voters support President Trump by overwhelming margins, and anti-Trump candidates are not faring well." Zachary Moyle of Las Vegas-based SoCo Strategies
Mitch McConnell, John Thune and the ilk still don't get it.
***

As we grow older the filter between the brain and the mouth slowly but surely dissolves. Just ask Boise State political science professor Scott Yenor.


Boise State professor feeling the heat after declaring 'meddlesome' women shouldn't be in medicine or law

Boise State political science professor Scott Yenor really stepped in it at the National Conservatism Conference on Oct. 31, claiming that men, not women should dominate the engineering, medical, and legal fields, drawing the ire of hundreds of protesters.


His remarks on women in the workplace were decried not only by students but other professors and local politicians as well who protested at the university on Dec. 4 regarding prioritizing men over women in professions and trades.

"Young men must be respectable and responsible to inspire young women to be secure with feminine goals of homemaking and having children. Every effort made must be made not to recruit women into engineering, but rather to recruit and demand more of men who become engineers," Yenor declared. "Ditto for med school, and the law, and every trade."

The comments brought a swift rebuke from BSU's political science department who signed a letter on Dec. 5 stating that the professor's remarks "directly contradict the experience of many of us, as well as what empirical research shows about women."
***
I'm not a big fan of mayo. Oh I'll use it at certain times. Here's one variety that I don't need or want. No word from Chef Dildo.

Terry, the company behind the infamously delicious Chocolate Orange, has teamed up with Heinz for a, erm, unique Christmas special: Chocolate Orange Mayonnaise, the "festive mash-up that you didn't know you needed."
***
I say Bull Shit! Die Hard is a Christmas movie.

Your Yearly Reminder That "Die Hard" Is a Great Film, But Not a Christmas Film
The recent Netflix rom-com "Love Hard" has reopened debate on the action film's holiday pedigree. Just accept that it's not.

The new Netflix holiday rom-com Love Hard does one thing admirably: it cleans up the issues with "Baby, It's Cold Outside."

Otherwise, it's a forgettable romance that wants to subvert Christmas movie tropes while embracing them, particularly when it comes to referencing Love Actually. It also makes the "Die Hard is (or isn't) a Christmas film" argument a small but repeated joke throughout (even in its title), without providing any closure to the subject.
***

Of course Hillary wasn't mentally or emotionally tough enough to be president. Can't this disgusting bitch just waddle off into the sunset?

Hillary Clinton SOBS As She Reads Her 2016 Victory Speech that Never Was

Two-time failed Democratic presidential contender Hillary Clinton brought shamelessness to a new level, sobbing as she read what would have been her 2016 presidential victory speech had she not lost to then-GOP nominee Donald Trump.

The former Democratic nominee choked up as she talked about her mother, Dorothy Rodham, who died in 2011. Clinton has said her mother had a difficult childhood.
***

If the FDA can shove this shit down our throats in a matter of months. It doesn't take 75 years to release the data for this.

FDA Says It Now Needs 75 Years to Fully Release Pfizer COVID-19 Vaccine Data

The Food and Drug Administration is asking a judge to give it 75 years to produce data concerning the Pfizer and BioNTech vaccine, up 20 years from a previous request.
***

Romans 3:23-25 NASB1995 'for all have sinned and fall short of the glory of God, being justified as a gift by His grace through the redemption which is in Christ Jesus; I guess the Pope believes in Sin Categories.

Pope Francis, leader of the Catholic Church, has said sex outside of marriage is not the "most serious" sin.

During a question and answer session with reporters on a flight back to Italy from Greece on Monday, the Pope said: "Sins of the flesh are not the most serious."
***
I've been employed most of my 29 years on this earth. This is a new one for me, "Unlimited Vacation".

Every few years, a law firm will adopt an unlimited vacation days policy and sell it as a recognition of that associates are "adults" and "professionals" capable of managing their own schedules. Which is an odd pitch since those associates would have to be born yesterday to believe that. And yet, despite everyone being clued in on this bait-and-switch tactic for over a decade now, Quinn Emanuel decided maybe its associates wouldn't piece it together.

Spoiler: They pieced it together.

The firm sent around a memo yesterday offering the same tired pitch to its associates about the magical world of unlimited vacation.

Here I thought it was unemployment or retirement. Silly me.
***

Some people shouldn't reproduce breed.


Australia's most famous identical twins who eat, sleep and shower together with their shared fiancé have now revealed they plan to be pregnant at the same time.

Anna and Lucy DeCinque, 35, from Perth, take their sisterly bond to a whole new level - they dress alike, spend every minute together, and plan to have babies with their partner of nine years, Ben Byrne, 40, at the same time.

The sisters - who have earned the world title of the 'most identical twins' - are so close that they go to the toilet together and measure out their food to ensure they are eating exactly the same amount.
***

Earlier this week we covered NYC's legalized drug injection sites. Hell, even the Reverend Al "I Don't Pay My Taxes" Sharpton is upset.
Mayor Bill de Blasio's sometime political partner, the Rev. Al Sharpton, is protesting his legalized drug injection site in Harlem, charging that city officials are treating the predominantly black neighborhood as a dumping ground for addicted, homeless and mentally ill New Yorkers.

"We are compassionate and want to help all the vulnerable population in New York City, however, we cannot be complacent regarding the decades-long process of systemic racism that has oversaturated our community," event organizers, including Sharpton's National Action Network, said in an email about the Dec. 11. protest.
***

Is it curling? Or is it dusting the floors? You be the judge.
***
The ONT Musical Interlude
&&&
***

No extra crunchy "Hashbrowns" anymore. Genius Award Winner.

DECEMBER 7--Two of America's most beloved brands--Waffle House and methamphetamine--are at the center of a new criminal prosecution in Tennessee, court records show.

Investigators allege that Anthony James Silcox, a 31-year-old cook, sold meth from a Waffle House in Caryville, a town 30 miles from Knoxville.

Cops, search warrant in hand, raided the Waffle House Friday afternoon and arrested Silcox (pictured at right) while he was "standing at the grill."

A search of Silcox yielded 3.3 grams of a "crystal like substance" believed to me meth, as well as drug paraphernalia, according to a complaint affidavit.

During a police interview, Silcox reportedly admitted to selling meth from the Waffle House (seen below), but said that he "does not sell methamphetamine everyday but has sold methamphetamine several times in the past."

Silcox, cops reported, stated that he was just "trying to make a living" and was currently residing in his Ford F-150 truck and at "random motels."
***

Would be felon learns a valuable lesson. Tonight's Feel Good Story of The Day.
If the late Sean Connery taught us anything over the span of his famed cinematic career, it's that you never bring a knife to a gun fight.

But as we've seen time and time again, certain folks just can't help themselves.

What happened this time?
A homeowner exited his Compton, California, residence near the 1500 block of West 156th Street around 6:15 a.m. Tuesday and was entering his vehicle in the driveway when a knife-wielding individual — described by authorities as a Hispanic male in his 30s — confronted the homeowner in an apparent robbery attempt, the Los Angeles County Sheriff's office said.
***

Tonight's ONT has been brought to you by Climate Change.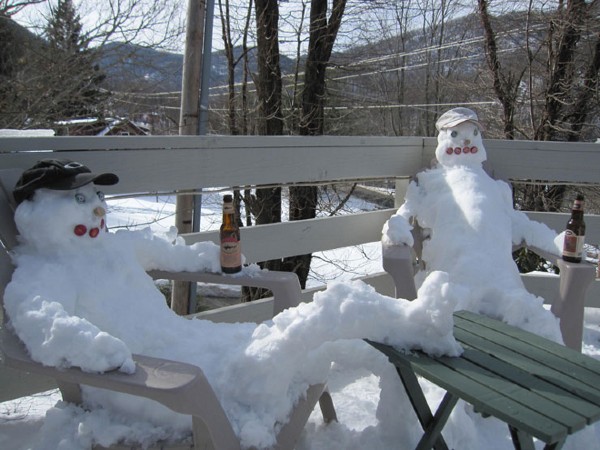 Notice: Posted with permission by the Ace Media Empire, AceCorp, LLC and Mis. Hum. Enterprises. The ONT often imitated, never duplicated.


posted by Misanthropic Humanitarian at
10:00 PM
|
Access Comments