« Collecting Mixed Metaphors & Accidental Words
|
Main
|
Daily Tech News 30 November 2021 »
November 29, 2021
Monday Overnight Open Thread (11/29/21)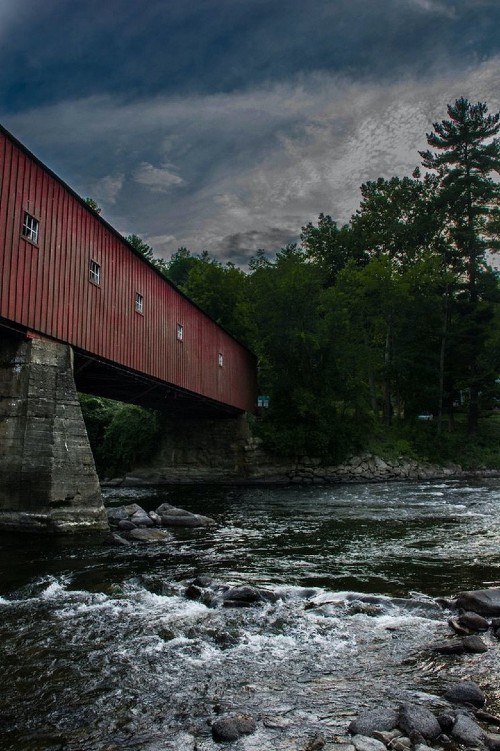 ***
The Quotes of The Day
Quote I The term "Breakthrough Infection" is a not-so-cute euphemism for "the fucking shot doesn't work". Matthew Noto
Quote II

"Disproving viral tweets is different than debunking a TV ad. Combating meme makers is different than rebutting newspap er columnists. And the memes are pretty powerful sometimes." CNN's Brian Stelter
Quote III

"He became a bright antithesis to Russian capitalism, a guide on how you can get rich in the right way and how you can spend the money you earned in the right way," said Alexey Firsov,
Quote IV

We need to love due process like Brian Stelter, who is a potato, loves carbs. We need to be as committed to due process as Joy Reid is to her bizarre racist insanity. We need to be bigger fans of due process than President * is of Matlock. Kurt Schlichter
***

LAPD allegedly warned by tech giant to stop creating and using phony accounts to spy on criminal suspects

LOS ANGELES, CA — According to multiple reports, Meta, the company formerly known as Facebook, contacted the Los Angeles Police Department (LAPD) via letter and requested it stop using "dummy" accounts on its platform to conduct surveillance on other users who the police may regard as criminal suspects.

On Nov. 11, Meta's Roy L. Austin Jr., Vice President and Deputy General Counsel, sent a three-page letter to Chief Michel R. Moore alleging his department was creating phony social media accounts and even impersonating legitimate users.
***

I'm still trying to get caught up from vacation..............
Biden regime suffers another legal loss.

A federal judge in Missouri has blocked US President Joe Biden's vaccine mandate for healthcare workers in 10 states, saying that it would need approval from Congress – which it does not have.
US District Court Judge Matthew Schelp issued a preliminary injunction on Monday, blocking the White House's order that all workers employed by the Centers for Medicare & Medicaid Services (CMS) had to be vaccinated by January 4, 2022 or face losing their jobs.

"The nature and breadth of the CMS mandate requires clear authorization from Congress—and Congress has provided none," Schelp said, adding the injunction is warranted by the "vast economic and political significance" of the mandate.
***

Is the White House backing off on vaccine mandates? Time will tell.

Details are thin, but Presidentish Joe Biden reportedly will suspend his vaccine mandate for federal workers.

According to a memo issued by the Biden administration, the "White House's Office of Management and Budget is telling federal agencies they should hold off on suspending or firing federal workers for not complying with the vaccine mandate until after the holidays
***

Grand juries could indict a ham sammich it is said. So they indicted Steve Bannon. Bannon says let's open up the evidence.

Former advisor to President Trump, Stephen K. Bannon, has filed a motion to the U.S. district court in order for documents related to his contempt of Congress case to be released publicly. The motion was filed in opposition to the court's protective order for discovery, which currently prevents both the defense and prosecution from releasing evidence or documents to the public.

In a statement provided on behalf of Bannon to the Washington Post, he said, "In the opposition filed today, Mr. Bannon asked the judge to follow the normal process and allow unfettered access to and use of t he documents. Members of the public should make their own independent judgement as to whether the U.S. Department of Justice is committed to a just result based upon all the facts."

On Nov. 12th, Bannon was indicted by a federal grand jury on two counts of contempt of Congress after failing to appear before the House select committee investigating the events of Jan. 6th. Bannon has pleaded not guilty to the charges.

Imagine if Bannon was a RINO?

***
So telling someone to get laid is good advice? Why Some People Find It Harder to Be Happy, According to Science

The self-help industry is booming, fueled by research on positive psychology – the scientific study of what makes people flourish.

At the same time, the rates of anxiety, depression and self-harm continue to soar worldwide. So are we doomed to be unhappy, despite these advances in psychology?


According to an influential article published in Review of General Psychology in 2005, 50 percent of people's happiness is determined by their genes, 10 percent depends on their circumstances and 40 percent on "intentional activity" (mainly, whether you're positive or not).
***

Hmmmm. How can I delicately put this? It's a shame he was shot by a police officer. But, it appears the world he cruised in is a better place now.

HENNEPIN COUNTY, Minn. — The estate of Daunte Wright, 20, who was fatally shot by a former Brooklyn Center officer as he fought to get away from police during a detention, was slapped with a third lawsuit on Monday, according to Fox News.


The lawsuit was filed on behalf of a female crime victim who accused Wright of choking her at gunpoint as he demanded cash during a robbery in December 2019.


The new civil complaint comes a day before jury selection is expected to begin at the Hennepin County Courthouse in the trial for Kim Potter, who is facing manslaughter charges in connection to Wright's death, Law Officer reported. The circumstances are also the origin of the felony arrest warrant that was issued for Wright when he fought with officers in his desire to get away.

Potter reportedly discharged her firearm as Wright wrestled to free himself from officers, while intending to deploy her Taser, according to reports.

Mike Padden, the attorney handling all three civil lawsuits against Wright's estate, provided a copy of the latest civil filing to Fox News Digital on Monday.
***

"Dad, you taught me everything I know about exterior illumination."

If this season brings out the Clark Griswold in you, the Federal Aviation Administration (FAA) has a request. While over-the-top home decorations may spread both Christmas cheer and jealousy among your neighbors, please make sure your holiday laser lights are aimed at the house and not the sky.

In recent years, holiday light projectors have become all the rage in seasonal decorating, bringing ease to a task that traditionally required untangling endless yards of string lights and standing on a ladder in the bitter cold.

In a recent statement, the FAA said that holiday laser displays can cause major problems for pilots. "Each year, we receive reports from pilots who are distracted or temporarily blinded by residential laser-light displays," said the agency.

"You might not realize this, but a well-meaning attempt to spread holiday cheer has the potential to create a serious safety risk to pilots and passengers on airplanes that fly overhead," continues the statement. "So please make sure all laser lights are directed at your house and not pointing towards the sky. The extremely concentrated beams of laser lights reach much farther than you might realize.
***

Wow, these are some charming neighbors to have.

Air ambulance team share 'brutal' message resident sent after being woken up
The unknown person wrote a blistering message to Hampshire and Isle of Wight Air Ambulance demanding to know why they had been flying at 4am - and said they would no longer donate

It's never ideal to be woken up from a deep slumber – but surely nobody could be that angry when the disturbance was caused by the emergency services...would they?

Well, it turns out some people have no shame - including one unnamed resident who was left fuming after being woken up by an air ambulance.
***
Tonight's mental health review centers around Time Shifters.

For many the idea of shifting into a parallel universe will be something left to superhero movies and science fiction books.

But for some it is perhaps a reality, with dozens of TikTok users are claiming they have shifted realities into parallel timelines - both accidentally and intentionally.

The users claim they use the shower as their portal for time travel, simply by changing the temperature from hot to cold and 'manifesting' the change they want.
***

There are two bright spots in the next story. They weren't trapped with a Yoko cover band or Tanya.

Pondering being trapped on a desert island with only an Oasis cover band for entertainment may sound like a fun hypothetical to weigh over a pint of beer. But that was essentially the fate for 60 or so pubgoers at the Tan Hill Inn.

For three days, visitors to the UK's highest pub were stranded after a powerful snowstorm dumped about 3 feet (1 meter) of snow on the Yorkshire highlands. The road leading to the pub was only just cleared, allowing visitors to escape (or be dragged, as the case may be) back to real life.

Noasis, an Oasis cover band, was slated to play the Tan Hill Inn on Friday night. The real Oasis warned of being caught beneath a landslide, but it turns out snow was the real risk the band should've warned people about. The Tan Hill Inn sits at 1,732 feet (528 meters) above sea level along a winding road in the Yorkshire Dales. Storm Arwen roared into the UK on Friday, bringing heavy snow and winds to the highlands. Of the three roads to access the inn, two were blocked by snow and a third was blocked by a downed power line.
***
The ONT Musical Interlude
On this day:29 Nov 2001
Beatles guitarist George Harrison died in Los Angeles of lung cancer aged 58. Following the breakup of The Beatles Harrison had a successful career as a solo artist and later as part of the Traveling Wilburys. The youngest member of The Beatles, (aged 16 when he joined), his compositions include 'Taxman', 'Here Comes the Sun', 'Something', and 'While My Guitar Gently Weeps'. Harrison released the acclaimed triple album, All Things Must Pass, in 1970, from which came the worldwide No.1 single 'My Sweet Lord.' via thisdayinmusic.com
&&&
Born on this day: 29 Nov 1933
John Mayall, 'father of the UK blues movement', his Bluesbreakers Band has featured Eric Clapton Mick Taylor, Mick Fleetwood, John McVie, Jack Bruce, Peter Green and Jimmy McCulloch. via thisdayinmusic.com
***

There's fame and then there is the fame that comes from being Genius Award Winners.

NOVEMBER 22--While seated in the rear of a Florida Highway Patrol cruiser, Summer Watkins had a brilliant idea. "Baby, we should record an OnlyFans video back here," the 24-year-old yelled to her male companion, who would soon join her in the squad car.

Watkins and Yordan Noa, 24, were seated in the police vehicle after Noa's BMW was pulled over early Thursday since he was driving with a suspended license. Cops planned to transport the duo to nearby Shell station in Naples where they could "make arrangements to get home," according to an arrest report.

When Noa joined her in the patrol car, Watkins asked a cop, "What if I suck his dick back here?" The officer replied that she could not do that. Watkins, however, persisted: "Can I suck his dick back here?" The officer responded, "No."
They look like a lovely couple.
***

This looks interesting and I may well contact my orthopod about it. Tonight's Feel Good Story of The Day.

A new medical procedure could improve quality of life for millions of people after they undergo knee replacement surgery.

The treatment offers arthritis patients long term pain relief and an alternative to highly addictive painkillers, say scientists.

Arthritis or similar health conditions can make the joints, including knees and hips, extremely painful.


A growing number of patients are getting knee replacement surgery in the hope of regaining some mobility and quality of life. But between 15 and 30 percent of those who go under the knife continue to experience pain and stiffness. While some decide to go through surgery again, there is no guarantee this will solve the problem.

Now, scientists in the United States have tested a new procedure which could offer them long-term relief at last.

Assistant professor Felix Gonzalez at the Emory University School of Medicine in Atlanta said, "A lot of patients don't achieve any resolution of pain.

"It's a big problem, and up till now, there weren't any other options."


The procedure, dubbed cooled radio frequency ablation (C-RFA), involves using a large needle to target specific nerve locations around the knee while the patient is under general anaesthetic.


A probe is then guided to the location before emitting a low voltage current—or radio frequency to the deep sensory nerves around the knee.

Dr Gonzalez said, "With a larger propagating heat wave, you can account for the differences in nerve anatomy from patient to patient because of a larger treatment zone.

"Treating a larger zone increases the effectiveness of the procedure."

The researchers surveyed 21 patients who had complete knee replacement surgery and were suffering from persistent chronic pain.
***

Tonight's ONT has been brought to you by Practical Jokes.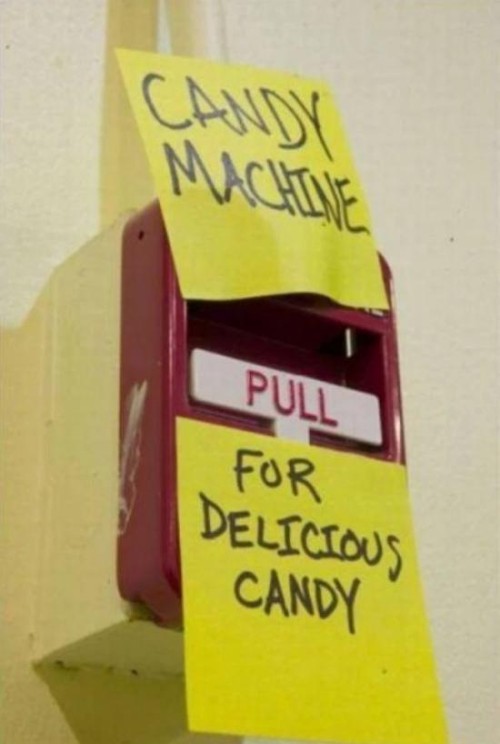 Notice: Posted with permission by the Ace Media Empire and AceCorp, LLC. Serving your ONT needs since 2008. The ONT is proudly made in the USA.


posted by Misanthropic Humanitarian at
09:55 PM
|
Access Comments