« The Grifter Bros.
|
Main
|
This Thread Is A Joke! »
November 22, 2021
Homeschooling: Even Better Than You Think (Part 1) [Bluebell]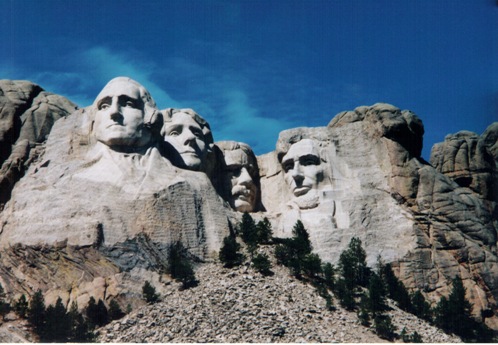 When I was in second grade I saw a photo like this in my textbook, and thought I would never get to see this place in person. I took this photo on our first cross-country trip.
My first homeschool post was meant to encourage those of you with school-aged children to REALLY consider homeschooling. You know all the reasons why you might not want your child in public school any longer, but I'd like to point out some benefits of homeschooling that you may not have thought of. Of course we all know the most obvious benefit is that you get to pick the curriculum and get away from all that stuff that the state thinks your kid ought to know about, but that you are sure your kid should NOT know about. But wait, there's more! So much more. Here are some of the many benefits of homeschooling, in no particular order.
Family unity
Homeschooling brings a family together like nothing else. Literally, of course, because you are with your children all day. But also because you and your children really get to know each other. I'm not saying it's always sunshine, happiness, and rainbows everywhere, but your children really will learn to get along. The older ones help with the younger ones, and even young children learning to read like reading to the baby (who is just happy to be read to). And you will be able to spot trouble when it's brewing instead of when it overflows.
Travel when you like
After only a few years of homeschooling, I became spoiled. I learned that I never, ever want to travel anywhere during its high season again. The beach is gorgeous (and cheaper, and less crowded) in the middle of September. Go on the mountain hike with the kids during the week when the wildflowers are blooming in the spring, instead of on the weekend with everyone else. We've done cross-country trips in the fall where we are the only people in a small museum, or staying at a bed and breakfast, and we never had to circle around places looking for a parking place at popular national parks. Traveling off-season can yield significant financial savings, as well as less crowded attractions. And you may find yourself fulfilling a life-long dream of seeing Mt. Rushmore!
Kids (and you) get enough sleep
How often do your kids bring home a cold (or worse) from school? And how often do they (and you) stay up late doing homework or studying for a test? Although my kids got exposed to plenty of germs from our outside activities, they rarely got sick, and I attribute that to their being able to sleep as much as they needed. I let my kids sleep until they woke up naturally most days, unless we had to be somewhere early. As long as we got our work done, I really didn't care when exactly we started. I let myself get extra rest too if I wasn't feeling great. The kids never minded starting school later than usual, for some reason. As for getting the work done, they knew what they needed to get done, and they had plenty of time during the day to get it all finished. If they didn't, they needed to finish at night. That rarely happened, until they were high school age and had outside classes.
More leisurely evenings
My kids all played sports, year-round. Like the other families, we had to fit in dinner and sports practice and/or games during the week. But unlike their teammates, my kids never had to come back home and study for a test or finish their homework afterwards. I remember standing with parents at Little League games sympathizing with them while they bemoaned the SOLs (Standards of Learning tests in Virginia administered to public school students in certain grades) that their kids were facing the next day and the studying they still had to finish up when they got home. Our hectic nights were oceans of calm compared to theirs.
Have I piqued your interest? Want to know more? Stay tuned for Part 2!

posted by Open Blogger at
05:15 PM
|
Access Comments