« CNN: White House Exasperated with Bumbling Incompetence
-- "Awkward Answers," "Cringiness" -- of Kumala Harris
|
Main
|
Closing Argument: Video Replay of Night »
November 15, 2021
Open Thread/Defense Closing Arguments
Open thread. Also note I have a girthy, meaty post below that has only been up for a little bit.

From earlier: Littlefinger wanted to scare the jury by miming what he claimed to be was Rittenhouse pointing the gun at people that night.
Littlefinger graduated from the Alec Baldwin School of Gun Safety: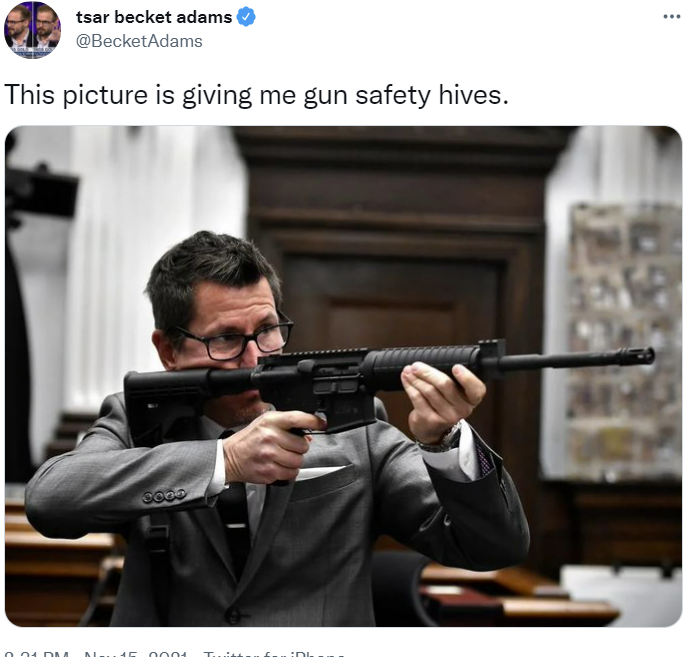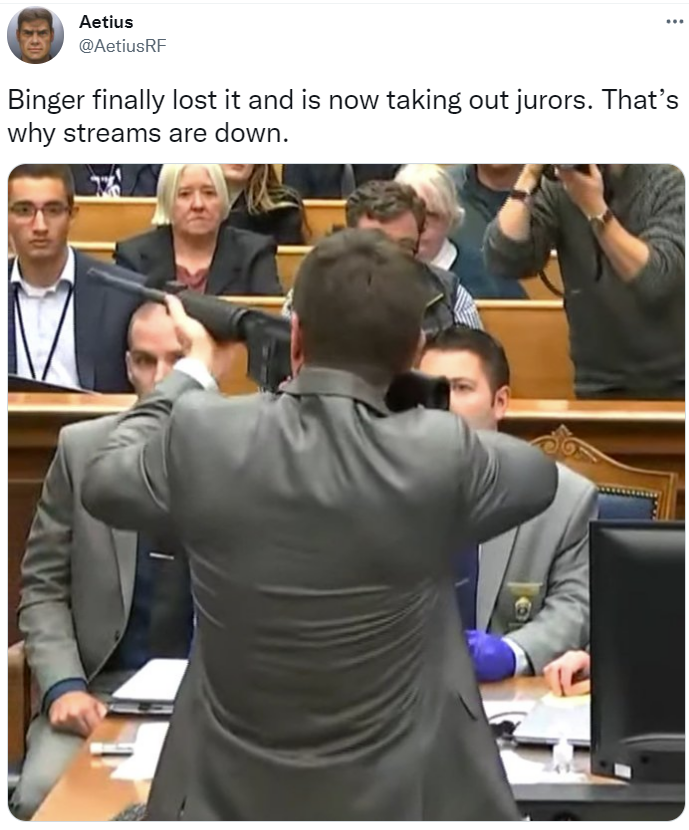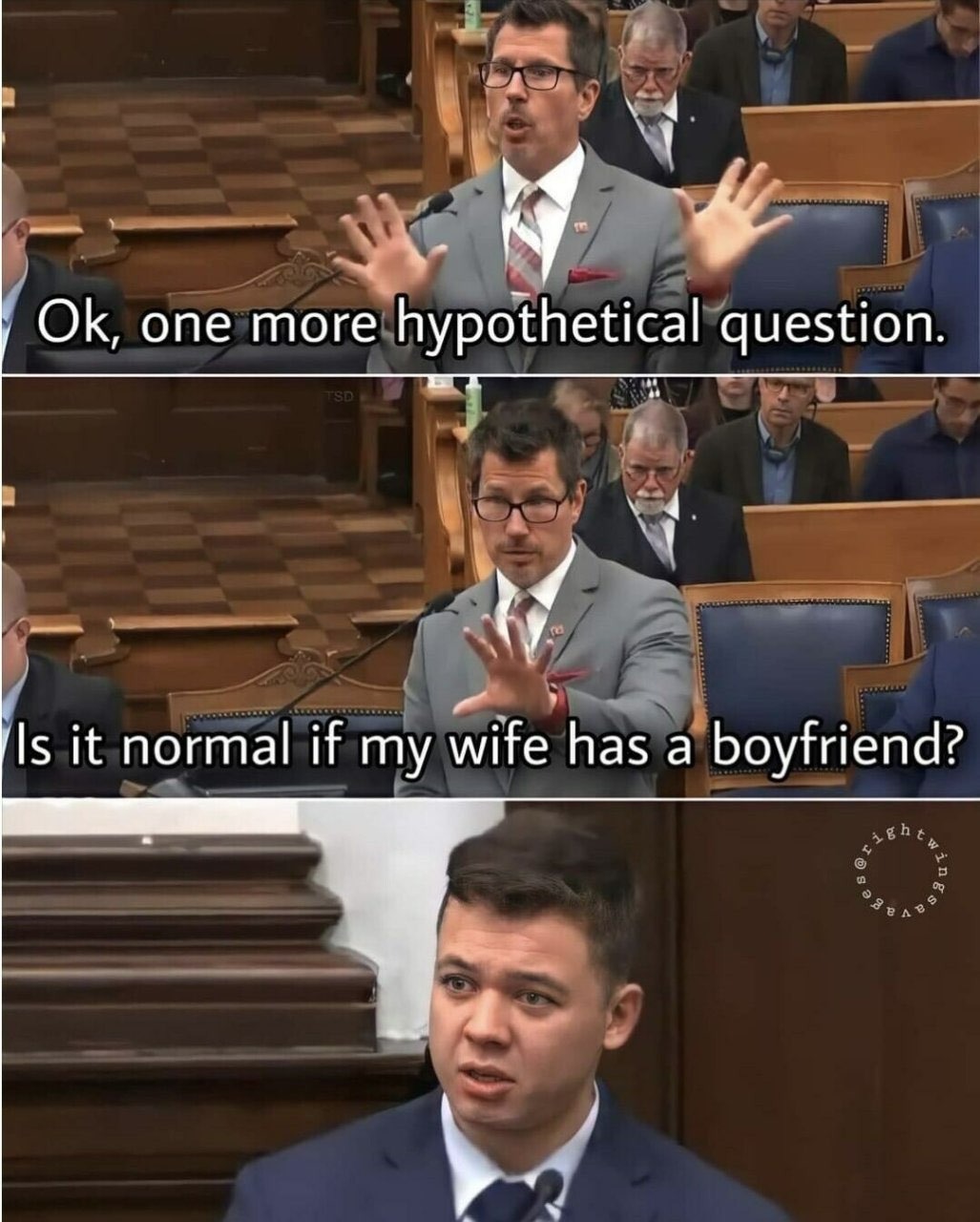 Crowder is covering at Rumble.
Law of Self Defense's live tweeting.
Sleepy Richards is coming out like a spicy little potato, calling Littlefinger a "liar" "playing fast and loose with the facts" and denying that Rosenbaum was "an A-1 Citizen of the Year." He also says his closing argument is a change of his original argument, because his case has "blown up in his face."
"Rittenhouse had as much right to go there as anyone else in the city of Kenosha."
Talks about Rosenbaum lying in wait to ambush him and then says, "Oh boy, that's not good for the state's case!"
He makes the point that people have been screaming about, that the picture that Littlefinger alleges shows Rittenhouse "aiming the gun" at someone is impossible, as if it shows anything like that, it shows Rittenhouse "aiming the gun" with the wrong hand and the wrong shoulder, putting the ejection port right by his face. Why would he do that?
He didn't. This is fake picture. What the picture shows is a fuzzy artifact of the "enhancement" process.

posted by Ace at
03:33 PM
|
Access Comments