« Stroke on the Water Cafe
|
Main
|
Daily Tech News 10 November 2021 »
November 09, 2021
Tuesday Overnight Open Thread (11/9/21)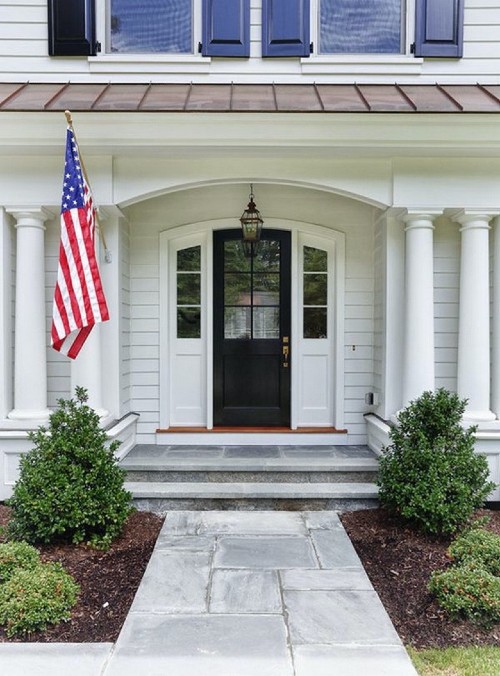 ***
The Quotes of The Day
Quote I

"In my view, it is probably unwise energy policy, and it is absolutely crazy political policy,"Brit Hume
Quote II

"He's not vaccine-hesitant because he's like a conspiracy theorist. He's literally following the [Centers for Disease Control and Prevention's] recommendations on their website. He's not a dummy. He's a fucking smart dude."Joe Rogan
Quote III

"If going out in animal print means that I get denied because it's too much, then I will just go to a more queer-friendly space without the added toxic masculinity," Brandon Rogers
***
When I use the word "we" I'm referring to society at large. Life consists of three certainties, death, taxes and risks. We have become adverse to all risk. We have lost our inquisitiveness. We are followers instead of leaders. We believe that taxes are for other people. We have drifted from education and teaching to embracing feelings without knowledge.
We are raising lazy and ignorant children. 40 Percent of American Children Think Hot Dogs Are Vegetables

Many children in the US appear to be extremely hazy on the details about where the food they eat on a daily basis actually comes from, especially when it comes to meat.

In shocking new research spotted by Sapien Journal, scientists found that children are surprisingly terrible at identifying where certain kinds of meat come from. Alarmingly, nearly 40 percent of children interviewed for the research believed that hot dogs come from plants — and more than 46 percent thought french fries were a type of animal. A shocking 41 percent were unable to correctly pinpoint that bacon comes from an animal.

The root of the issue may be what is often referred to as the "meat paradox:" the fact that children are aware producing meat products entails animal suffering, while still endorsing the empathetic treatment of animals.

We have polluted our classrooms with this shit.
***
What's the difference between a drug pusher and the US Government? Not much. Addiction is addiction.

There hasn't been much talk about a fourth stimulus check, and while the chances of a wide-spread direct payment from the government coming this year are slim, there is another check going out to millions of Americans in less than a week.

On Monday, the latest monthly advance payment of the Federal Child Tax Credit will hit the bank accounts of eligible families, giving them up to $300 for every child under the age of six, and up to $250 for each kid ages six to 17. It is the fifth such check, with recipients having gotten the same amounts in July, August, September and October. They'll receive one more this year, in December, and then there could be many more to come after that if the White House gets their way - they recently stated how they want the benefit around for "years and years to come.
***

Colorado Bear Busts In And Finally Sort Of Busts Out Of A Car, Providing Bearish Lessons For AI Self-Driving Cars

Get ready for a bit of a surprise.

Imagine that you've driven up to the mountains to enjoy some fresh air and are relishing the chance of getting back to nature. You proceed to carefully park your vehicle in a handy and seemingly safe parking lot adjacent to a wooded area. Grabbing up your gear, you start your blissful hike into the forest.

Others have forewarned you that bears have been spotted in this region.

So noted.

Throughout your trek, you keep your eyes open and your ears wide to try and detect any indications that bears are nearby. In addition, you are carrying a can of bear spray that you hope you'll never need to use. All in all, though you realize there is a semblance of danger undertaking a hike in this area, you feel like you've done your homework in preparing for any potential encounter with a grizzly bear.
***

South Africa has its problems. But it appears one of those problems won't be the lack of coal.

South Africa on Monday declined to sign a commitment to end financing for coal production within 30 years, joining a growing list of countries that are refusing some of the United Nations' most burdensome climate change demands – a list headed by the world's worst polluter and largest burner of coal, China.

The pledge advanced at the COP26 climate summit in Glasgow, Scotland, proposed an end to financing for coal by the 2030s for major economies and 2040s for developing nations. 40 national governments and institutions signed the pledge, but South Africa was not among them.
***

Truth can be stranger fiction.

A favorite pastime of Russians who anger the wrong people is 'accidentally falling from windows'. It seems this happened recently to a Russian diplomat in Berlin who fell from the upper floors of the Russian embassy in the German city.

An unexplained death occurred at the Russian embassy in Berlin. According to information from SPIEGEL, property protectors of the Berlin police discovered a lifeless body on the sidewalk in front of an embassy building in Berlin on October 19 at around 7:20 a.m. Resuscitation attempts by rescue workers who were called were unsuccessful, reported Der Spiegel.
***

I don't think Charlie is an ice fisherman. Not only don't you wear your seatbelts while driving on the ice.........You leave your damn windows open as well.
***

The next family get together should be nothing but peace, love and understanding. Disagreement over chicken wings lead to felony charges.

A man allegedly was so angry that his father came home with the wrong order of chicken wings that he shot at him.

Alika Unaga Suliafu, 31, got into an argument with his father when he arrived at their apartment with wings that were not to his liking on October 21, an arresting police officer testified, according to court documents obtained by Fox 13.

The fight in Bountiful, Davis County, Utah, last month got heated and Suliafu reportedly grabbed a gun and pointed it at his dad, who begged him not to pull the trigger.
***

Georgia judge gets into Christmas "comedy". I guess what he does in his free time on social media is up to him.

Elf on the Shelf jokingly banned by Georgia judge
Leonard cited elven 'tyranny' and a 'horrific incident' involving an Elf in his own home
***
The ONT Musical Interlude
On this day: 9 Nov 1966
John Lennon met Yoko Ono for the first time when he visited her art exhibition 'Unfinished Paintings and Objects' at the Indica Gallery in London. via thisdayinmusic.com
&&&
Born on this day: 9 Nov 1944
Phil May, singer with the Pretty Things. He played on all of their charting singles, which included 'Rosalyn', (covered by David Bowie on his Pinups album) 'Don't Bring Me Down', 'Road Runner', and 'Cry to Me'. They took their name from Willie Dixon's 1955 song 'Pretty Thing'. He died on 15 May 2020 age 75 after suffering complications from emergency hip surgery. via thisdayinmusic.com
***
Quite the theater experience. Genius Award Winner.

According to Syracuse Fire Deputy Chief John Kane, the man hid in a crawl space for two days, but then fell into the dead space in the men's bathroom wall and got hopelessly stuck.

While the man had no visible injuries at the time of his rescue, he was likely dehydrated after hiding out and then getting trapped for a total of three days. It's unclear at what point he lost his clothes or why, but Syracuse.com reported that by the time of his rescue, he was naked.
***

The State of New York has one less business to kick around and fiscally abuse. Tonight's Feel Good Story of The Day.
Remington Arms, America's oldest gun manufacturer, announced Monday that it is moving its headquarters from New York to Georgia.

"We are very excited to come to Georgia, a state that not only welcomes business but enthusiastically supports and welcomes companies in the firearms industry," Remington CEO Ken D'Arcy said in a statement, according to ABC News.

"Everyone involved in this process has shown how important business is to the state and how welcoming they are to all business, including the firearms industry," D'Arcy added, according to the Atlanta Journal-Constitution.
After what happened in the 2020 Georgia elections I'm not sure this is the wisest move. A red state of Oklahoma would have been on my list of pluses and negatives.
***

Tonight's ONT has been brought to you by By Gone Technology.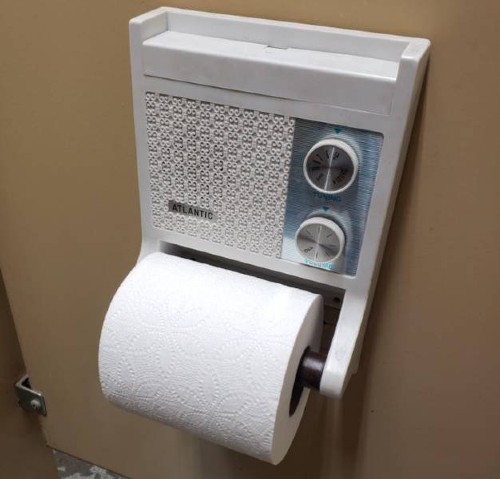 Notice: Posted with permission by the Ace Media Empire and AceCorp, LLC. I'm sure there is something in this ONT that would cause cancer per the State of California.

posted by Misanthropic Humanitarian at
09:57 PM
|
Access Comments