« 11/07/21
|
Main
|
Homeschooling: You can do it! [bluebell] »
November 07, 2021
Sunday Morning Book Thread 11-07-2021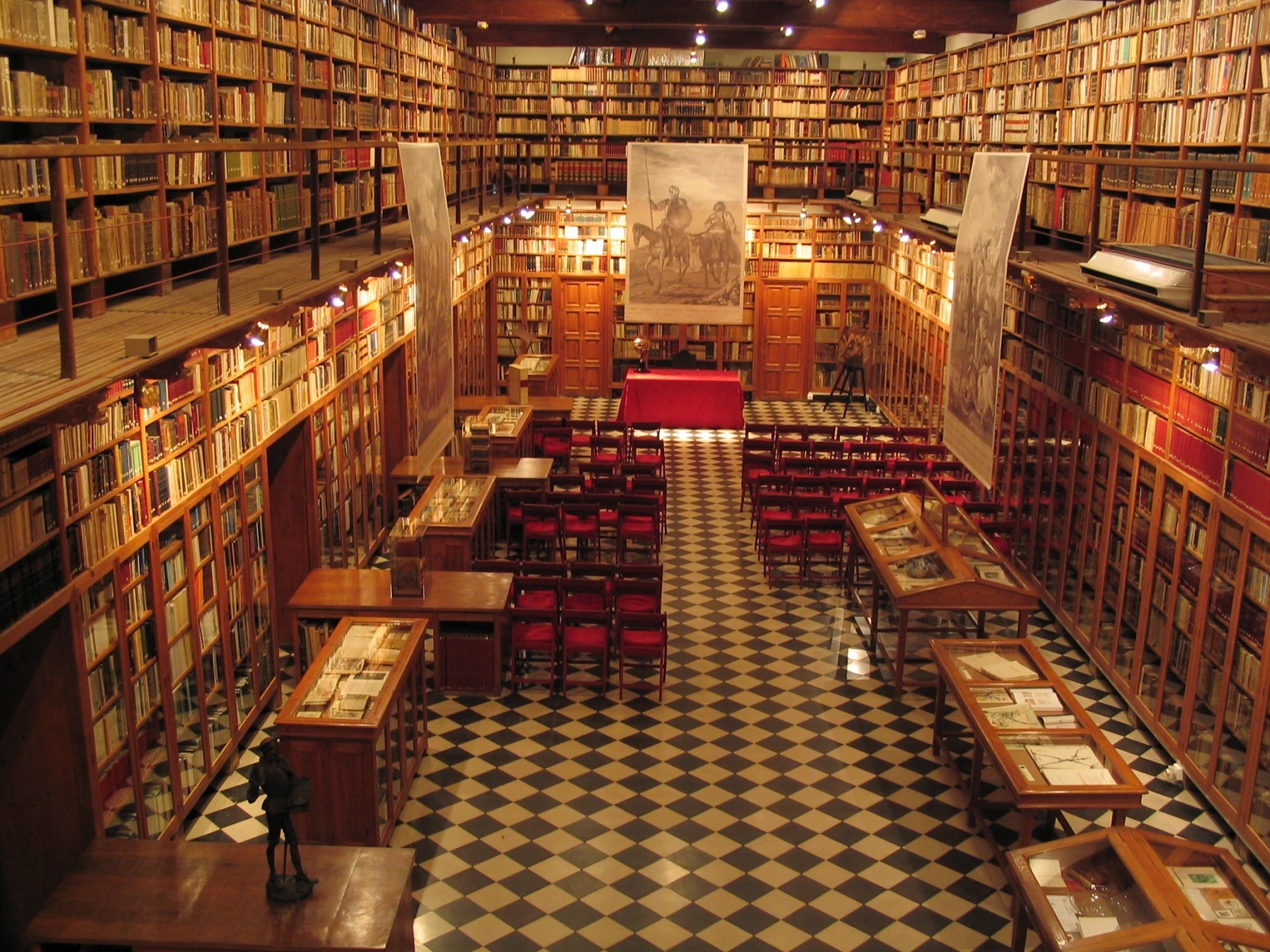 Castell de Peralada Library, Spain
Good morning to all you 'rons, 'ettes, lurkers, and lurkettes, wine moms, frat bros, and crétins sans pantalon (who are technically breaking the rules). Welcome once again to the stately, prestigious, internationally acclaimed and high-class Sunday Morning Book Thread, a weekly compendium of reviews, observations, snark, witty repartee, hilarious bon mots, and a continuing conversation on books, reading, spending way too much money on books, writing books, and publishing books by escaped oafs and oafettes who follow words with their fingers and whose lips move as they read. Unlike other AoSHQ comment threads, the Sunday Morning Book Thread is so hoity-toity, pants are required. Even if it's these pants, and this guy looks too old to be carrying a skateboard around. If other skateboarders caught this guy out in public wearing that get-up, they'd beat him to death -- with their skateboards, of course.


Pic Note:
The Peralada Castle Museum is located in an old 14th-century Carmelite convent:
The Museum holds nearly 100,000 books, 800 Patents of Nobility, 140 manuscripts, 200 incunabula, 40 Letter Books from Damiá Mateu and 5000 pieces of the Cervantes Collections.

The library is one of the Castle's most important and famous cultural features. Built new in the refurbishment of the Carmelite Convent and finished in around 1889.

Without a doubt, the library's most spectacular group of books is the Cervantes collection. This is one of the best private Cervantes collections in the world, with some 5.000 issues that include more than one thousand different editions of Don Quijote, which can be found in 33 different languages in this library.

We must also point out the great importance of the archive, which contains documents that date back to the 9th century. Many are the sources of this historical archive, as it was purchased, although it also contains the documentary holdings of the convent in which it is located.

The considerable personal archive of Miquel Mateu can also be found here, as well as much of the last collected letters of his father, Damià Mateu. Upon Miquel Mateu's death (1972), the library contained some 70.000 books. There are now approximately 100.000.


It Pays To Increase Your Word Power®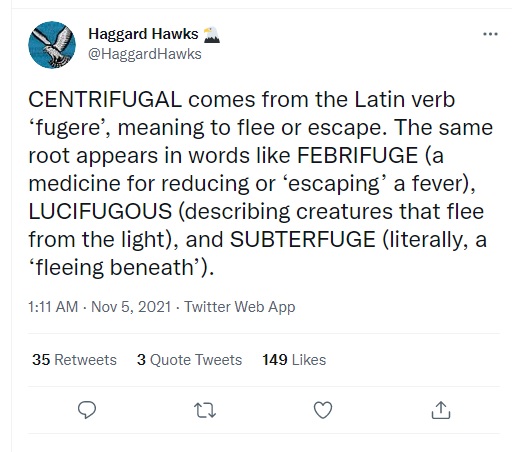 Usage: "
Stuxnet
was a subterfuge targeting Iranian centrifuges."


Books For Boys
Here's the pitch for Off Kilter: A clean action adventure book:
Do you enjoy a good, clean action adventure story without all the profanity, vulgarity, and salaciousness? If so, the "Off" series is for you.
Amazon categorizes it as a "Teen and Young Adult" novel, so I'm thinking this would be a great read for teen-aged boys. None of that boring, yucky social interaction and romance stuff and people standing around talking at parties. No, sir. Just manly men doing dangerous things in tough situations:
First, tragedy strikes.

Next, the enemy targets him.

Then, he's framed.

Now, he's on the run.

Collin Cook's life gets turned upside down when his family is killed in an accident. A large settlement is coming while Collin is still reeling, but so is the nefarious Pho Nam Penh, who is hell-bent on destroying the world's economy. Penh locks in on Collin as an easy target and his settlement as funding for his terrorist plot.

After Penh frames him, Collin has to stay ahead of Penh's henchmen, Interpol, and the FBI. With the help of his lifelong friend and NSA cyber-guru, Lukas Mueller, Collin must stay alive and free long enough to save the world from Penh's devious scheme...If you're a fan of Robert Ludlum's Jason Bourne, Tom Clancy's Jack Ryan, or Tim Tigner's Kyle Achilles, with a twist of Sylvia Nasar's "A Beautiful Mind," you will love Collin Cook and his adventures.
The Kindle edition is $2.99.
There are two other installments in this series, Off Guard and Off Course.


Who Dis: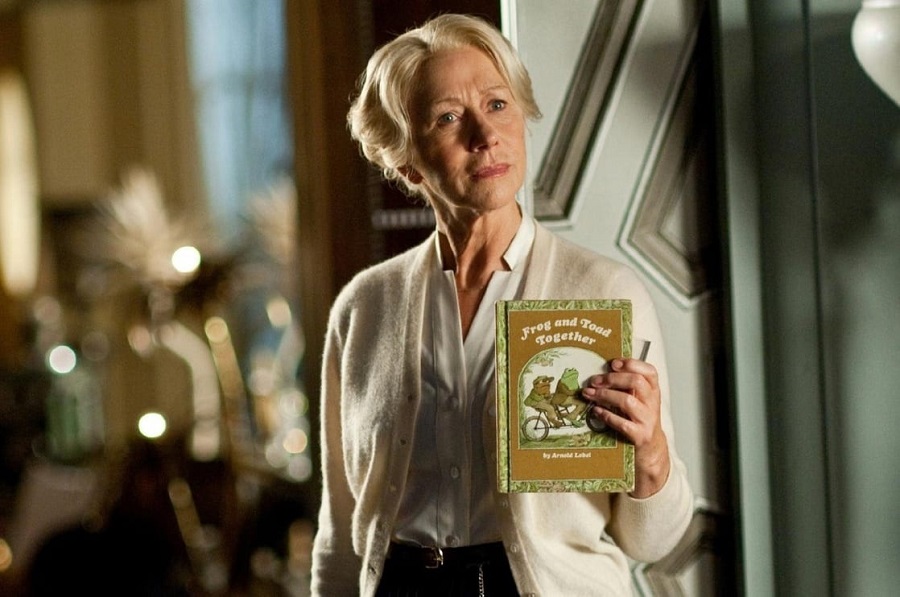 "This is a *children's* book, and no, they weren't gay lovers, you stupid bloody simpleton!"


Last week's who dis was French actress Leslie Caron.

(bleg: what movie is the who dis pic from?)


Moron Recommendations
Been bingeing "The Crown" and was reminded of an alternate history mystery novel that I loved, "King and Joker" by Peter Dickinson.

Edward, the Prince of Wales doesn't die in 1892- he recovers and rules as Victor I, under the strict tutelage of Queen Mary.

In the 1970s, his grandson is King and there's a practical joker loose in Buckingham Palace, whose pranks get more and more dangerous.

There's a middle school Princess protagonist, an ancient Nanny, the Spanish Queen, the King's 'very great friend', a vegetarian animal rights Prince of Wales and a royal look-alike.

Very clever. Dickinson is a treat.

Posted by: sal at October 31, 2021 08:35 AM (bJKUl)
The pranks increasingly focus on the teenaged Princess Louise. The joker obviously wants her to divulge some secret to the Greater British Public, but which one?.
King and Joker is available on Kindle for $7.99. In addition to his other novels, Dickenson has written a King and Joker sequel, Skeleton-In-Waiting, also availble for $7.99, or you can get a "boxed set" on Kindle for $10.99.
___________
"The Grandma Dowdel" books by Richard Peck are absolutely hilarious, laugh out loud funny, even at my old age.

Posted by: Brave Sir Robin at October 24, 2021 09:52 AM (7Fj9P)
Richard Peck is has written a number of well-regarded YA novels. The first Grandma Dowdel novel is A Long Way from Chicago: A Novel in Stories:
What happens when Joey and his sister, Mary Alice—two city slickers from Chicago—make their annual summer visits to Grandma Dowdel's seemingly sleepy Illinois town?...Joey and Mary Alice make seven summer trips to Grandma's—each one funnier than the year before—in self-contained chapters that readers can enjoy as short stories or take together for a rip-roaringly good novel. In the tradition of American humorists from Mark Twain to Flannery O'Connor, popular author Richard Peck has created a memorable world filled with characters who, like Grandma herself, are larger than life and twice as entertaining.
Amazon labels this as a "Teacher's Pick". The Kindle edition is $8.99. Also available are sequels, A Year Down Yonder and also a Christmas-themed collection of stories, A Season of Gifts.
___________
In the afterglow of the Columbus Day suppressions, I've started reading "Conquistadores" by Fernando Cervantes. For a 2021 book, in the depths of the Progressive Era, it's a surprisingly good read. (Rather steady blood pressure readings through the first 150 pages.)

A lot about the court. church, and philosophical intrigues of those days most in a rather that's they way they rolled almost "Get over it" blaséness

Recommended 4.5 out of 5.

Posted by: 11B40 at October 31, 2021 08:41 AM (uuklp)
The full title of the book is Conquistadores: A New History of Spanish Discovery and Conquest. I am intrigued:
In Conquistadores, acclaimed Mexican historian Fernando Cervantes—himself a descendent of one of the conquistadors—cuts through the layers of myth and fiction to help us better understand the context that gave rise to the conquistadors' actions. Drawing upon previously untapped primary sources that include diaries, letters, chronicles, and polemical treatises, Cervantes immerses us in the late-medieval, imperialist, religious world of 16th-century Spain, a world as unfamiliar to us as the Indigenous peoples of the New World were to the conquistadors themselves. His thought-provoking, illuminating account reframes the story of the Spanish conquest of the New World and the half-century that irrevocably altered the course of history.
This sounds like the perfect book to bring up during your Thanksgiving dinner with all of your relatives. The ensuing conversation should be lively, especially if your family members are America-hating, foaming-at-the-mouth lefties.
And Conquistadores is also available in paperback.
Cervantes is also the author of an earlier history of the same time period, The Devil in the New World: The Impact of Diabolism in New Spain
Until the end of the eighteenth century, missionaries to the New World agreed that diabolism lay at the heart of the Native American belief system and at the root of their own failure to establish a church purged of Satan and pagan superstition. The Devil mattered, and he occupied a central place in discussions of all non-Christian religious systems and in the bitter disputes over how to combat them.

In this elegant and sensitive analysis, Fernando Cervantes gives the Devil his due, illuminating a neglected aspect of the European encounter with America and setting the full history of the "spiritual conquest" in a rich and original context. He reveals how Native Americans reinterpreted the view of Christianity presented to them, how they refused to see the world as the missionaries saw it. Drawing on archival sources, he brings into clear focus the complex, often bewildering, and sometimes tragic clash between a theology that posited the existence of competing forces and one that insisted that all deities were multiform beings within which good and evil coexisted.
Considering the violent, murderous Aztec culture and their mountains of skulls and human sacrifices, using the word "diabolic" to describe it is not hyperbole.
___________
So that's all for this week. As always, book thread tips, suggestions, bribes, insults, threats, ugly pants pics and moron library submissions may be sent to OregonMuse, Proprietor, AoSHQ Book Thread, at the book thread e-mail address: aoshqbookthread, followed by the 'at' sign, and then 'G' mail, and then dot cee oh emm.
What have you all been reading this week? Hopefully something good, because, as you all know, life is too short to be reading lousy books.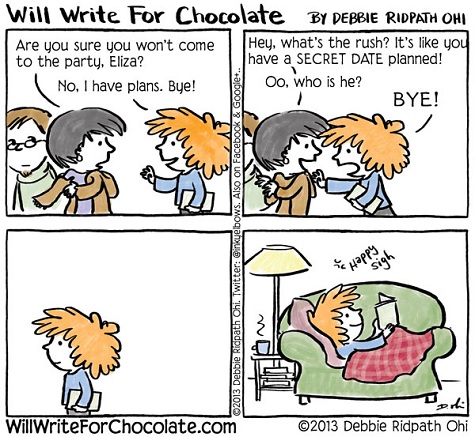 posted by OregonMuse at
09:00 AM
|
Access Comments