« The Morning Rant
|
Main
|
Pedro L. Gonzalez: Kristi Noem Is Having an Extramarital Affair With Corey Lewandowski »
September 29, 2021
Former "Republican" Campaign Strategist -- Who Worked for Bush in 2004 -- and Unbiased, Neutral Political Director of ABCNews Matthew J. Dowd Announces Bid for Lt. Governor of Texas -- As a Democrat, Of Course
Another member of the Conservative, Inc. Grifter Mafia who turns out to be as left-wing as all get out.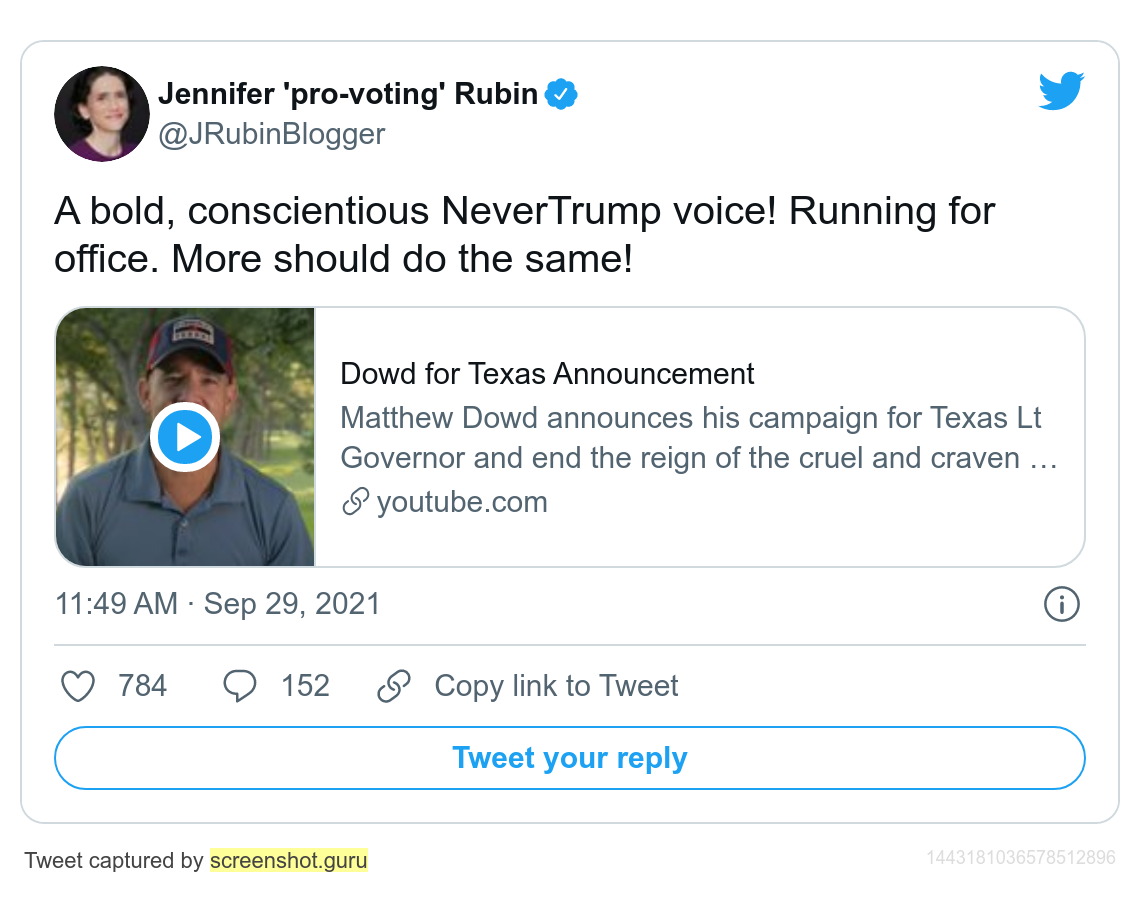 Dowd has proven he's a real liberal male feminist -- by harassing women.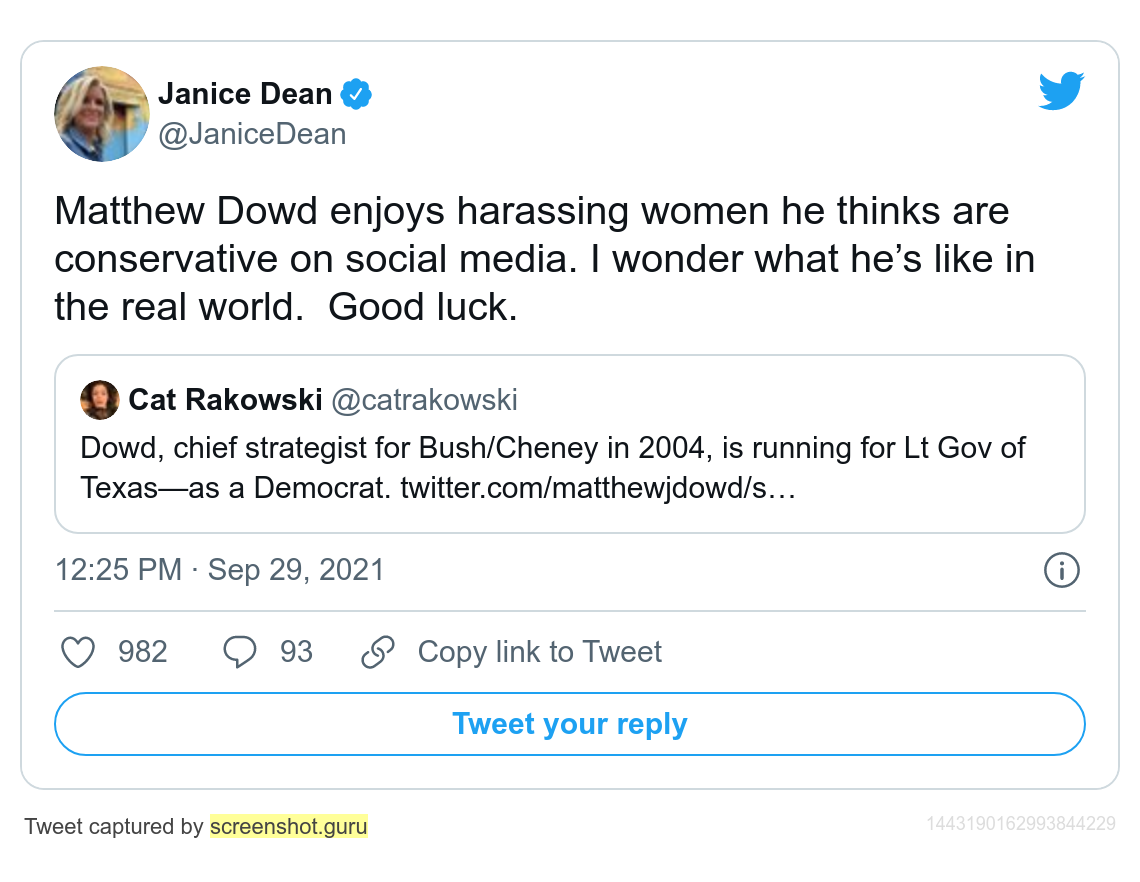 Megyn Kelly
@megynkelly




Matthew Dowd says he's running for TX Lt Gov to restore "common decency." This is the same guy who attacked @mkhammer as having "no joy" while grieving her deceased husband, @JaniceDean for fighting for her dead in-laws & me for stdg up for NBC harassmt victims. Decency? Please.
It's time for Purity Tests. I would usually agree that Purity Tests are bad, but when the proof piles up that almost every member of the "conservative" political class is in fact a liberal Democrat, it's time to start making them cast hard votes to prove they're not on the left. Or, even if still secretly of the left, willing to pretend hard enough to cast conservative votes.
Or, if they're part of the "conservative" media, it's time to force them to write columns defending conservative positions that their leftwing pals and Potential Future Employers hate -- and that they probably hate, too.
If they refuse, then cast them out.
A group must exercise some control over who is allowed to be part of that group -- especially the group's political leadership.

What makes this more remarkable is that the liberal "Republican campaign strategist" Dowd wrote just three years ago that it's time for White Male Christians to stop running for office -- to give women and racial and religious minorities their shot at political power.
But now? Nah.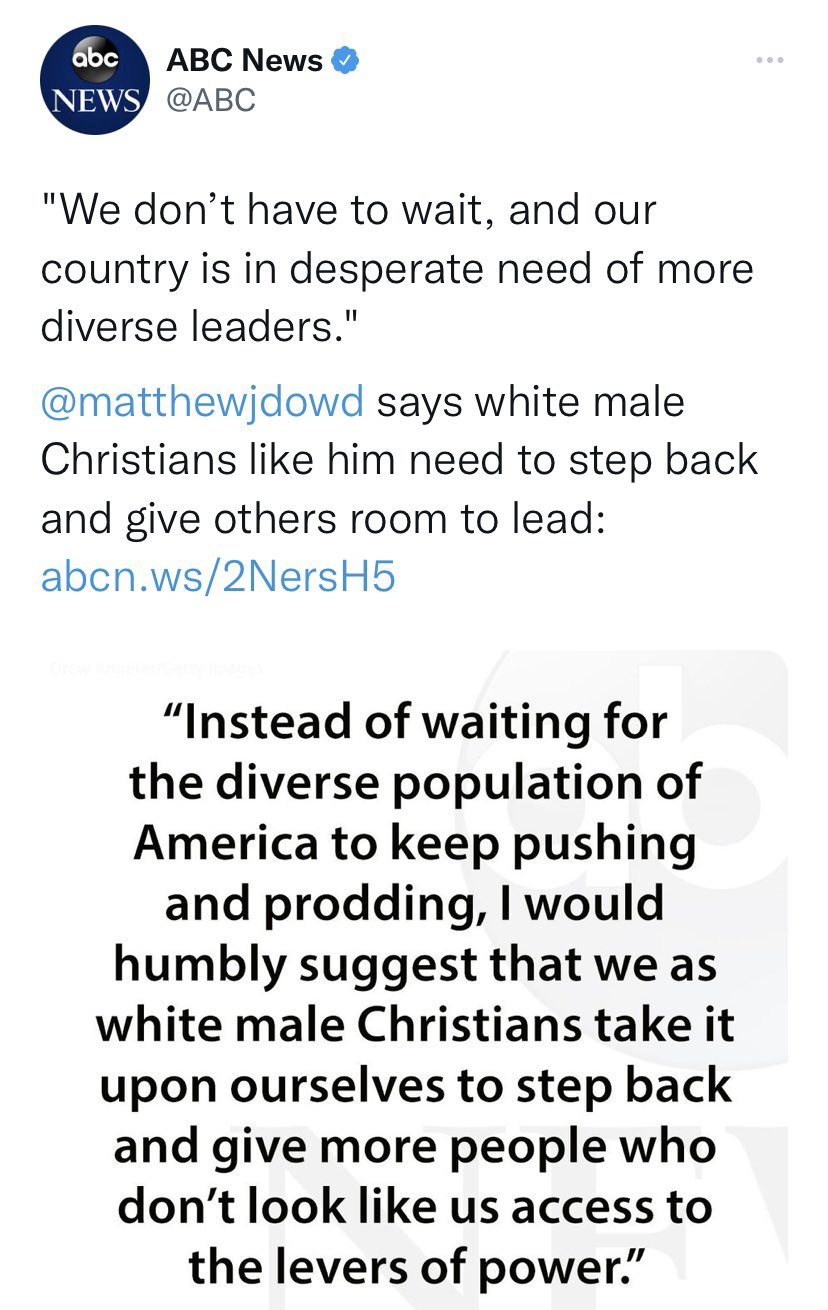 As further proof that the entire Conservative, Inc. political class is and always has been made up of left liberals:
"America's Leading Conservative," according to leftwing corrupt Democrat Terry McAuliffe, showed up to McAuliffe's debate to show his support.

Bill Kristol has often spoke of his "inner liberal" and increasingly brands ximself a "feminist."
Here's what America's Leading Conservative (TM) supports:

posted by Ace at
12:13 PM
|
Access Comments