« Director of #Woke James Bond Film: Bond Was Previously "Basically a R@pist," You Know
|
Main
|
At The Pipeline, Angelo Codevilla's Last Essay »
September 24, 2021
Pew Poll: Support for Biden Falls 11 Points -- and Falls Thirteen Points Among Democrats
Overall job approval in the new Pew poll fell from 55 to 44.
Among Democrats, it fell from 88 to 75.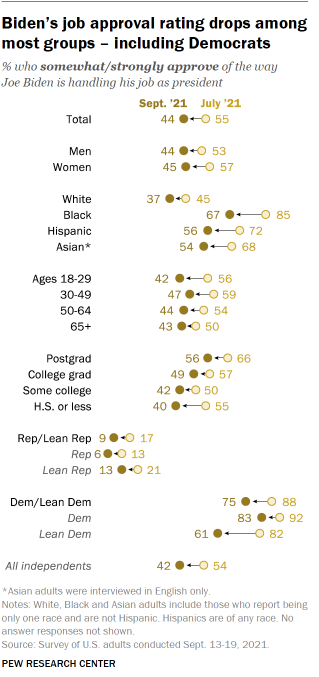 Tom Bevan @TomBevanRCP

New Pew Poll: Biden lost 18 points in his job approval rating among Blacks in last two months, 16 points among Hispanics, 14 points among Asians. Only 8 points among Whites.
That's due to the leftwing white women Karen Demographic. They are ride or die for the shitlibs.
Frank Luntz proves that he's competent enough to do simple arithmetic and notes that given that Biden's disapproval rose 10 points, that makes for a 21 point net swing.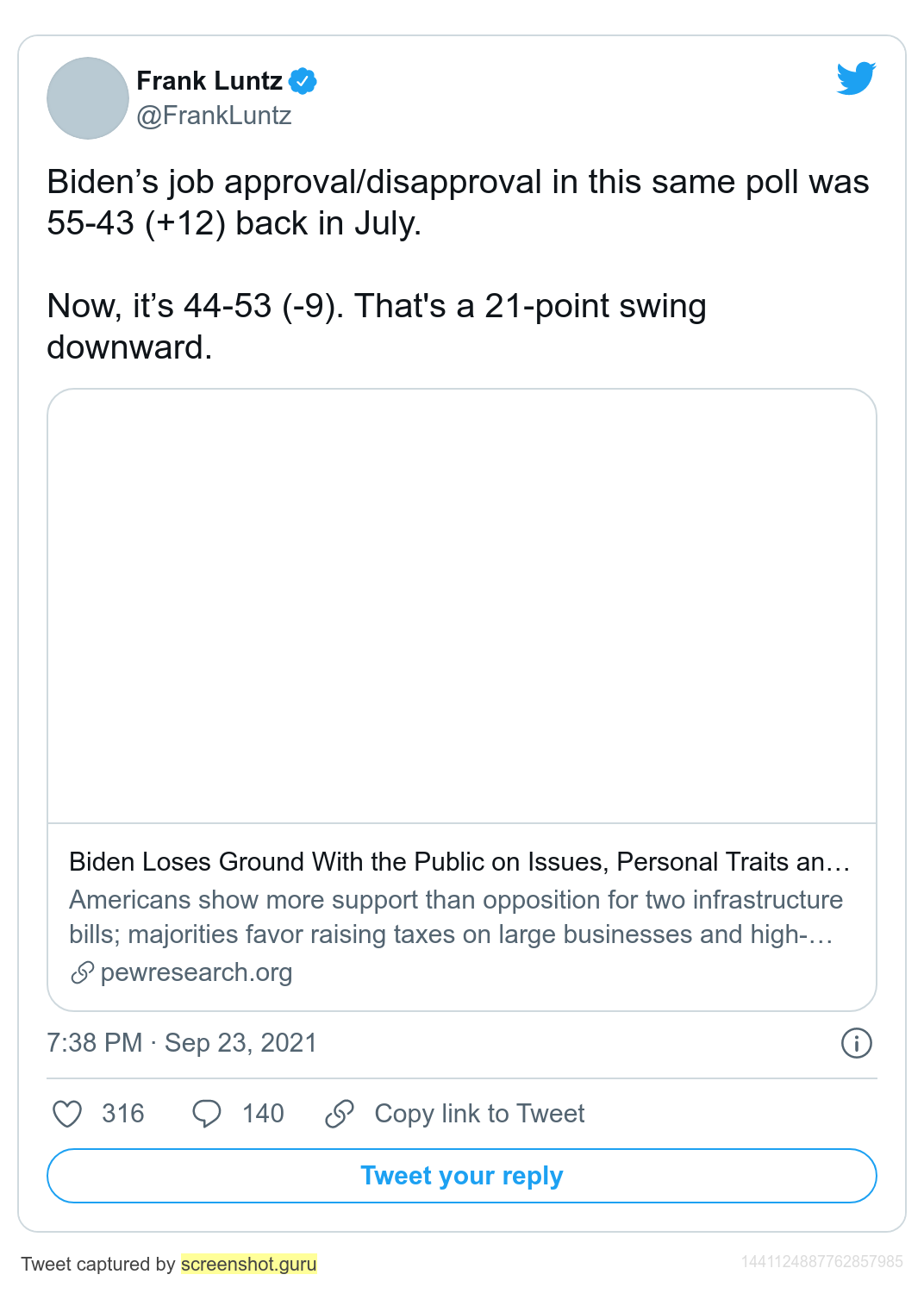 Pew asked if respondents believed Biden was "mentally sharp." All pollsters should ask this question, and it shows political bias that so far most refuse to ask a highly relevant question.
56% said he was not mentally sharp. Only 44% thought he was.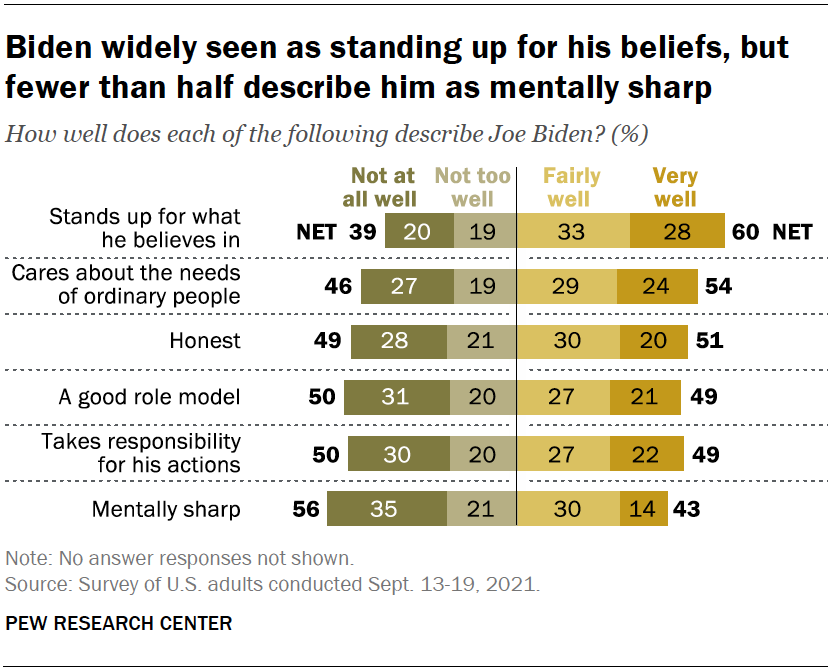 Almost every poll has Biden underwater -- the only two exceptions? Monmouth and... Fox, both of which have Biden at +1 net.
Fox's polls have been heavily skewed to the Democrats for eight years now. And yet, every single poll, Bret Baier gets on the air and reads these numbers as if they're real.
He doesn't look into the methodology. He doesn't call their pollster and find out why they are always wildly overestimating Democrat sentiment. He doesn't offer cautions about the polls.
He just reads them, like a fat liberal robot.
Meanwhile, a Rasmussen Poll says that Trump would beat Biden by 10 points, and Kumala by 13.
The latest Rasmussen Reports survey set for release this morning said that in a Trump-Biden election, Trump would win 51%-41%. Independent voters would overwhelmingly choose the Republican, by 20 points, over the incumbent.

Against Harris, Trump would win 52%-39%.

posted by Ace at
04:30 PM
|
Access Comments