« Sophisticated, Vaccinated Crowd Cafe
|
Main
|
Daily Tech News 28 September 2021 »
September 27, 2021
Monday Overnight Open Thread (9/27/21)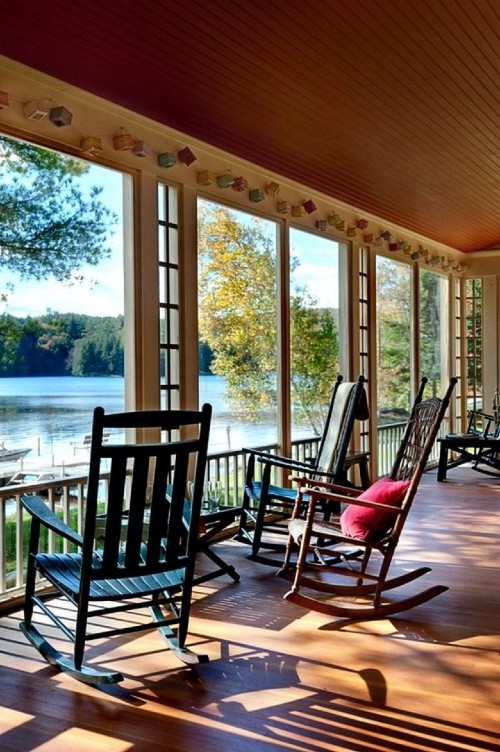 ***
The Quotes of The Day
Quote I

"Since the border's been just wide open now, there's no control," he told The Washington Times. "The floodgates have been opened, and we're seeing it on a much more frequent basis. We're seeing a surge in the [drug] pipelines, we're seeing a surge in fentanyl houses, we're seeing a surge in criminal activity."Iron County Utah Sheriff Kenneth Carpenter
Quote II

"Yeah, I think I just also — I am not the expert on geopolitics on this issue."Rep. Alexandria Ocasio-Cortez (D-NY)
Quote III

"Well, life is always full of tough choices in the relationship between nations,"John Kerry, the U.S. special presidential envoy for climate
***

Looks like the secret infiltration secrets have now been exposed..........
***

No one likes a smary Eddie Haskell type of supervisor. Ah Karma.

Top transit investigators say a supervisor working for the MTA skipped out on tolls during a ten-year period that culminated in fees and fines over $101,000.

The MTA's Office of the Inspector General released a 20-page report Monday detailing a full investigation following an anonymous tip submitted last year that an Assistant General Superintendent had bragged to colleagues about dodging tolls.

An investigation spanning the end of 2020 and early months of 2021 corroborated the tip and determined that the employee lied to officials in interviews and email correspondence during the official investigation.

The five-year veteran of the MTA used a cloudy plastic cover over the rear license plate of his personal vehicle to avoid paying bridge and tunnel tolls in and out of the city, the inspector general report found. The car was also without a front license plate; both are violations of state laws.
***
Since our country is a country of laws and not men I'm sure that the Delaware AG, the IRS and the DOJ will all be looking into this serious matter. Paste Eatin' Uncle Joe may be a scum sucking tax evader. How Un-American!!!!

WASHINGTON — Republicans say a new nonpartisan report indicates President Biden improperly avoided paying Medicare taxes before he took office — raising eyebrows and the possibility that he owes the IRS as much as $500,000 in back taxes.

Biden is leading a Democratic push for a $3.5 trillion bill to subsidize child care, education and health care by targeting tax avoidance and raising tax rates on higher incomes so the rich "pay their fair share."

A House Ways and Means Committee draft of the bill would end the accounting trick apparently exploited by Biden and boost IRS funding for audits — but the new report, drafted by the Congressional Research Service and provided to The Post, suggests Biden owes taxes under current rules, according to the congressman who requested it.

"Joe Biden wants to raise taxes by $2.1 trillion while claiming the rich need to pay their 'fair share.' But in 2017, multimillionaire Joe Biden skirted his payroll taxes — the very taxes that fund Medicare and ObamaCare," said Rep. Jim Banks (R-Ind.), chairman of the conservative Republican Study Committee.

Judas Fucking Priest just imagine if this was about our Real President and not the resident of the White House.
***

How can anyone take this seriously? Colors have gender.
***
She's confused? Obviously her IQ is quite a bit lower than her weight.

Meghan McCain expressed her bewilderment with President Biden's Build Back Better agenda on Sunday during a panel discussion on "Meet the Press," pointing out that it's at odds with how he campaigned.

Biden pledged to be a great unifier, but that hasn't turned out to be the case. A recent Pew survey found only 34 percent of Americans expressed some confidence in the commander in chief's ability to unify the country, with 66 percent saying they were not confident at all or not too confident that he could unite the country.

"He ran and won with the help of independents, centrists, Trump-wary Republicans. He's not governing as one," noted McCain, a Daily Mail columnist. "The Build Back Better agenda is the most progressive modern agenda of all time, up to $5 trillion and it's not polling well."
Quite the Maverick that girl.
***

The ONT Is Always Looking Out For YouTM

Drinking Red Wine With This Other Indulgent Treat Can Help Protect Your Vision as You Age

A diet that will keep your eyes strong doesn't involve only eating fruits and veggies like broccoli, kiwi, and mangoes. Don't get me wrong, those are delicious everyday foods, but when I'm sitting back watching Netflix for the evening, dark chocolate and red wine sound a little more appealing. In an almost too-good-to-be-true moment, new research suggests this mouth-watering power duo can help protect our vision as we age.
***

Does Rep. Liz Cheney have the balls to tell W to his face his father was a loser?

Sunday, Rep. Liz Cheney shared a photo of G.W. Bush and tweeted a clear sleight against former President Trump.

"I like Republican presidents who win re-election," Cheney wrote.
Hopefully the Dems of Wyoming won't reelect her as AK did with Sen. Lisa PruneFace.
***

Bring it John, hit 'em hard. John Stossel is suing Facebook.

Conservative-libertarian journalist John Stossel suing Facebook for two million dollars is a good start — but only a start.

Variety reported late last week that the popular TV and internet personality seeks damages of no less than $2 million for defamtion via the company's fact-checking system.


The suit, filed in the Northern District of California court by Dhillon Law Group, asks:

Do Facebook and its vendors defame a user who posts factually accurate content, when they publicly announce that the content failed a "fact-check" and is "partly false," and by attributing to the user a false claim that he never made?

"The answer," the suit states, "is yes."
***

Hmmm. Please pass the popcorn and napkins. Thanks.

Mexico's scientific community has reacted with outrage after the country's chief prosecutor requested arrest warrants for 31 scientists, researchers and academics on accusations of organised crime, money laundering and embezzlement – charges that could land them alongside drug cartel kingpins in one of the country's most notorious lockups.

A judge at the maximum security Altiplano prison – from which Joaquín "El Chapo" Guzmán escaped in 2015 – denied granting the arrest warrants on Wednesday. But the federal prosecutor immediately announced plans to pursue arrest warrants for the third time.

The university professors have been accused of violating a law that prevents members of an advisory board from receiving money from a government science fund. But that law was passed in 2019, and the scientists got the $2.5m years earlier when it was apparently legal. Those involved have denied the funds were illegal or misused.
***

This just goes to show you there is someone for everyone. Although love is blind.

SAY I DO Who is Luis Felber? Musician and Lena Dunham's husband
LENA Dunham confirmed her relationship with musician Luis Felber in April 2021. The pair have reportedly tied the knot.
***
The ONT Musical Interlude & History Lesson

Good-bye and RIP Commander Cody.

George Frayne, a.k.a. Commander Cody, leader of country rockers Commander Cody And The Lost Planet Airmen, has died at the age of 77. He had been battling cancer.

The news was confirmed on Frayne's Facebook page by his wife, Sue Casanova, who wrote:

"Early this morning
As I lay my head upon his shoulder
George's soul took to flight
I am heartbroken and weary
And I know your hearts break too
Thank you so much for all the love you gave
And the stories you shared."

The post continued, confirming that a pair of events would be organised to celebrate Frayne's life.
&&&
California Jamming is a live album by British hard rock band Deep Purple, recorded in 1974 and originally released in 1996, it was re-released as a remastered edition in 2003 with the complete concert including the missing track "Lay Down, Stay Down".

The album is a live recording of Deep Purple's infamous appearance at the California Jam Festival on 6 April 1974, which was televised by ABC-TV in prime time. It was one of the first to feature their third line-up, which included vocalist David Coverdale and bassist/vocalist Glenn Hughes. At the end of the show, guitarist Ritchie Blackmore first attacked one of the network's video cameras (which had been getting between him and the audience) with his guitar, and then had his amplifiers doused with gasoline and set on fire, which caused an explosion.

Most of this concert was broadcast over 4 weekends in April 1974 on KLOS-FM ABC-TV Stereo Simulcast, along with other California Jam artists. via Wikipedia
Born on this day: 27 Sep 1943
Randy Bachman, lead guitarist, songwriter from Canadian rock band Guess Who who had the 1970 US No.1 & UK No.19 single 'American Woman'. He later formed Bachman Turner Overdrive who had the 1974 US No.1 & UK No.2 single 'You Ain't Seen Nothing Yet'. via thisdayinmusic.com
***
Meth and chicken fingers. Who knew it was a tasty combination? Our Genius Award Winner.

An Alabama man who was wanted for multiple crimes committed hours after being released from jail was found sleeping in a pile of chicken fingers, other snacks and methamphetamine, according to local police.

Matthew Williamson, 37, was initially released from the Jefferson County Jail in relation to breaking into a vehicle and stealing property hours prior on September 17, the Pleasant Grove Department of Public Safety announced on its Facebook page.

Williamson then reportedly went to Hueytown and stole a car less than two hours after being released from jail.

On September 22, Pleasant Grove authorities received a report of an individual breaking into the concession stand at the Pleasant Grove Athletic Complex and stealing "a large quantity of snacks," the department confirmed in the post shared on its Facebook account.
***
Tonight's Feel Good Story of The Day.
Scientists Develop Insulin That Can Be Kept Without Refrigeration

A team of scientists in India have developed a "thermostable" variety of insulin which eliminates the need to keep it refrigerated.

This development is being hailed as a scientific breakthrough.
***

Tonight's ONT has been brought to you by Engineering Skills.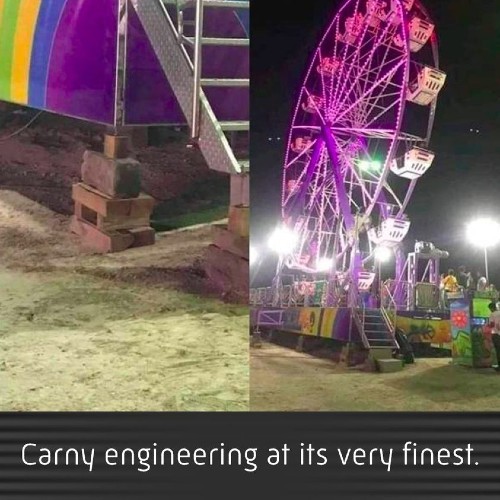 Notice: Posted with permission by the Ace Media Empire and its red headed step child, AceCorp, LLC. Proudly made in the USA with non gmo modified caffeine.

posted by Misanthropic Humanitarian at
10:01 PM
|
Access Comments