« Mid-Day Break Thread
|
Main
|
Incompetent Huckster Fauci Claimed That College Football Games Would be "Superspreader" Events. In Fact, There Are No Outbreaks Traced to College Football Games. »
September 23, 2021
Tears of a Clown: Socialist Socialite and Professional Baby-Talker AOC Decides to Show She's a Stronk, Empowered Woman By Crying At Work When She Can't Get Her Way
Specifically, she cried over the House voting to fund Israel's Iron Dome purely-defensive anti-ballistic-missile system. She's actually weeping that her terrorist allies won't be able to kill more Jews.
Jake Sherman
@JakeSherman

AOC seems distraught. She is in the middle of the house floor wiping away tears, crying into her colleagues shoulders.
Jake Sherman
@JakeSherman



Big huddle around AOC on the house floor. Jayapal, Barbara Lee, dingell, bush.

Apparently the communist coward was crying because she felt politically forced to withdraw her "no" vote and change it to "present" -- fearing political backlash.
So she cried and her simps comforted her.
RBe
@RBPundit

Reminder that AOC is crying like a little bitch because she withdrew her vote to NOT fund a defense system Israel uses to prevent terrorist bombs from killing innocent civilians.

Truly detestable.
The typical filth and scum voted in favor of their Hamas terrorist allies:
Emily Brooks

@emilybrooksnews

No votes on $1B for Israel Iron Dome:

Cori Bush (D-MO)

Andre Carson (D-IN)

Jesus Garcia (D-IL)

Raul Grijalva (D-AZ)

Thomas Massie (R-KY)

Marie Newman (D-IL)

Ilhan Omar (D-MN)

Ayanna Pressley (D-MA)

Rashida Tlaib (D-MI)



Present:

Hank Johnson (D-GA)

Alexandra Ocasio-Cortez (D-NY)

I imagine Massie voted against it because he opposes all/most foreign spending.
The rest of them, though, can't wait to send American dollars to third-world shitholes -- but they hate Israel, and Jews, so much they can't even put that aside in the interest of saving lives.
Their vicious logic is simple:
1. Hamas terrorism pressures Israel to give in to their terroristic demands
2. Iron Dome stops most of the terror missiles and therefore reduces Hamas' leverage through terrorism
3. Therefore, we must take Iron Dome away from Israel so that Hamas' terrorism will have the impact it used to have, and that we want it to have.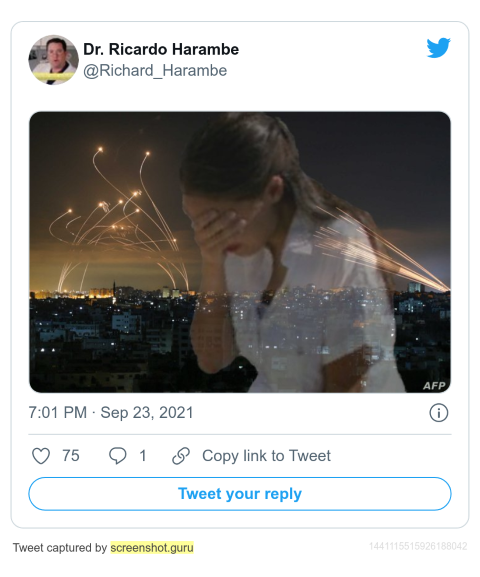 Video below.

posted by Ace at
04:07 PM
|
Access Comments