« Australian Protesters Smash Through Police Picket Line in "Unauthorized" Covid Protests
|
Main
|
You Can Ignore Mask Mandates If You're "Having a Good Time" and/or "Feeling the Spirit," San Francisco Mayor London Breed Proclaims »
September 20, 2021
After Weeks of the Democrat Media/Deep State Conspiracy Ginning Up Fear About the September 18th Rally, No One Shows Up Except for the Media, the FBI, and Their Informants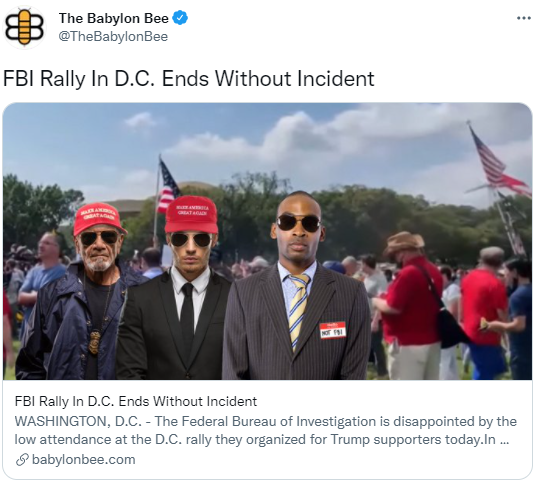 Capitol Hill police chief warns of "potentially violent" rally!
Speaker Nancy Pelosi has invited Senate Majority Leader Charles E. Schumer, Senate Minority Leader Mitch McConnell and House Minority Leader Kevin McCarthy to a security briefing by Manger regarding the Sept. 18 rally. The briefing will be held on Monday at 11:15 a.m. in the Speaker's Office, a source familiar told CQ Roll Call.

In response to questions about preparations for the Sept. 18 rally, Pelosi told reporters Wednesday that "we intend to have the integrity of the Capitol be intact." She later lamented that the group is coming to Capitol Hill.

"And now these people are coming back to praise the people who were out to kill, out to kill members of Congress," Pelosi said.

Very few people turned up for the rally, except for the Ambulance Chasing Propaganda Press and Deep State agents.
Members of the media and law enforcement vastly outnumbered a few hundred rallygoers at a much-hyped event outside the Capitol on Saturday to support those who were arrested on suspicion of participating in nonviolent crimes that were connected to the Jan. 6 Capitol riot.

"I'm a little disappointed," said Linde Barrera, a retired public school teacher from New York, who said she came to the rally on a bus with about 20 other people. "I think that more people probably still wanted to come, but they were a little scared, so they canceled."

She held a sign with a message written in glitter glue: "Jan. 6 jailees should sue the swamp."

...

"As much as it was discouraged, I'm glad to see some people," said Bernie Hoffman, a resident of nearby Arlington, Virginia. He also attended the Jan. 6 rally, though he said he did not go into the Capitol.

"It could have been me" being arrested on trespassing charges, he said. "What's going on in this place is way beyond outrageous."

I'm conflicted about this result. On the one hand, I support protesting for the restoration of normal human rights to these political prisoners.
On the other hand, I'm pretty sure the Deep State planned to capture more political prisoners.
People had a fun time afterwards playing Spot the Glowies*: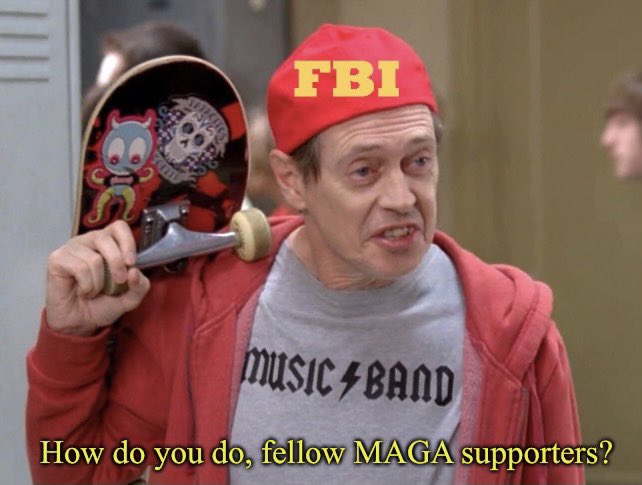 A lot of people had fun with this grouping of likely undercover agents: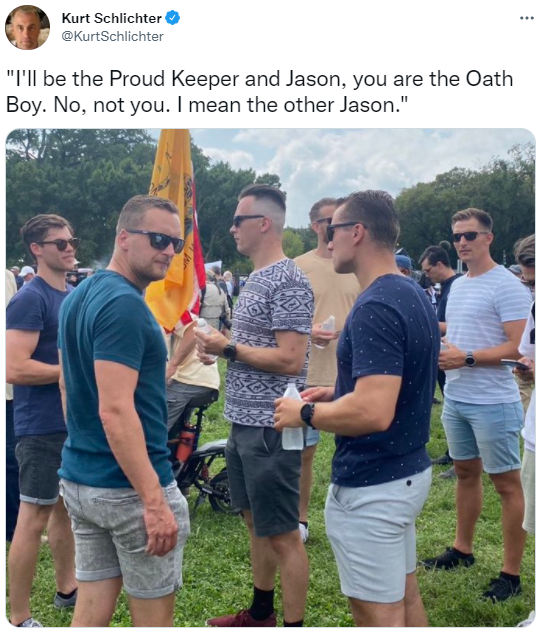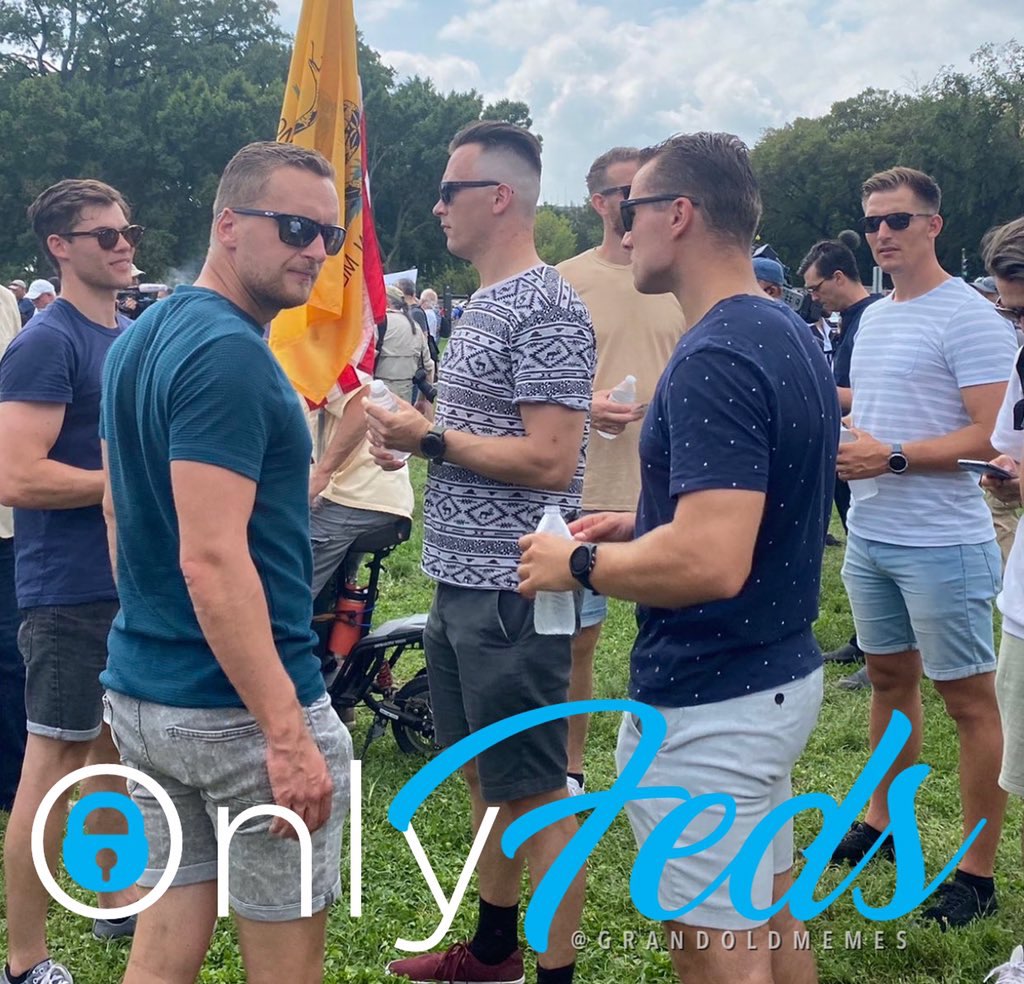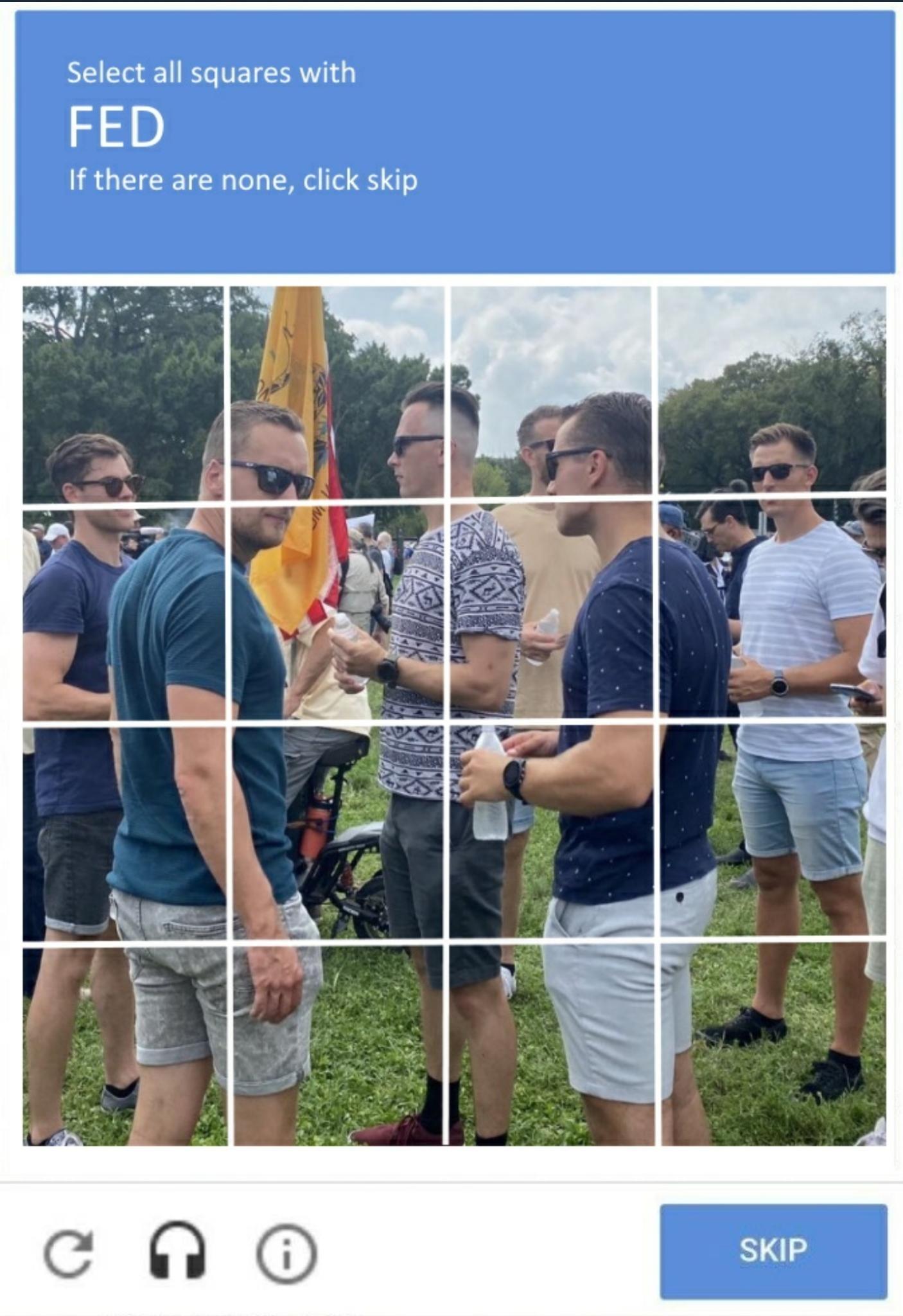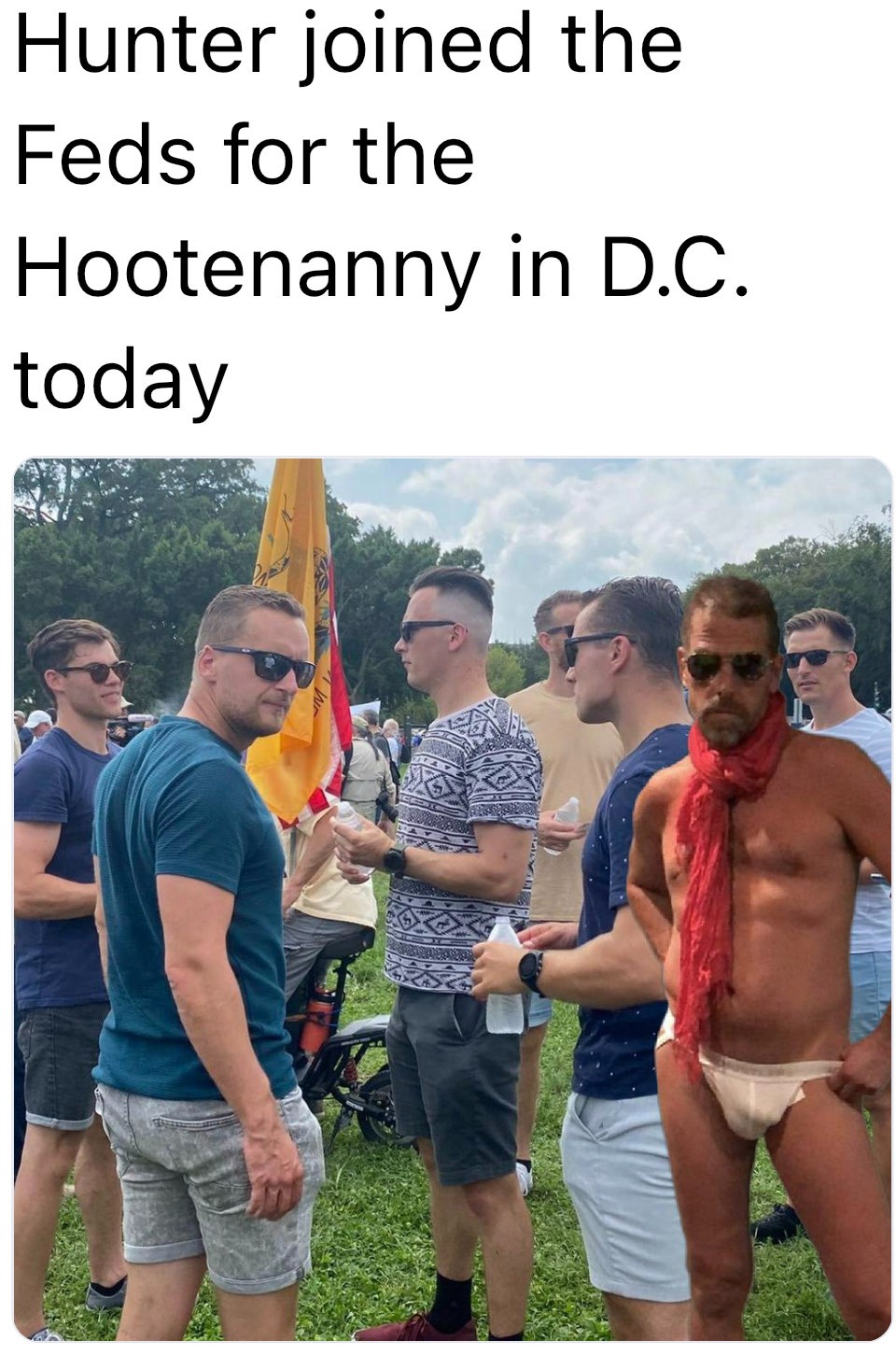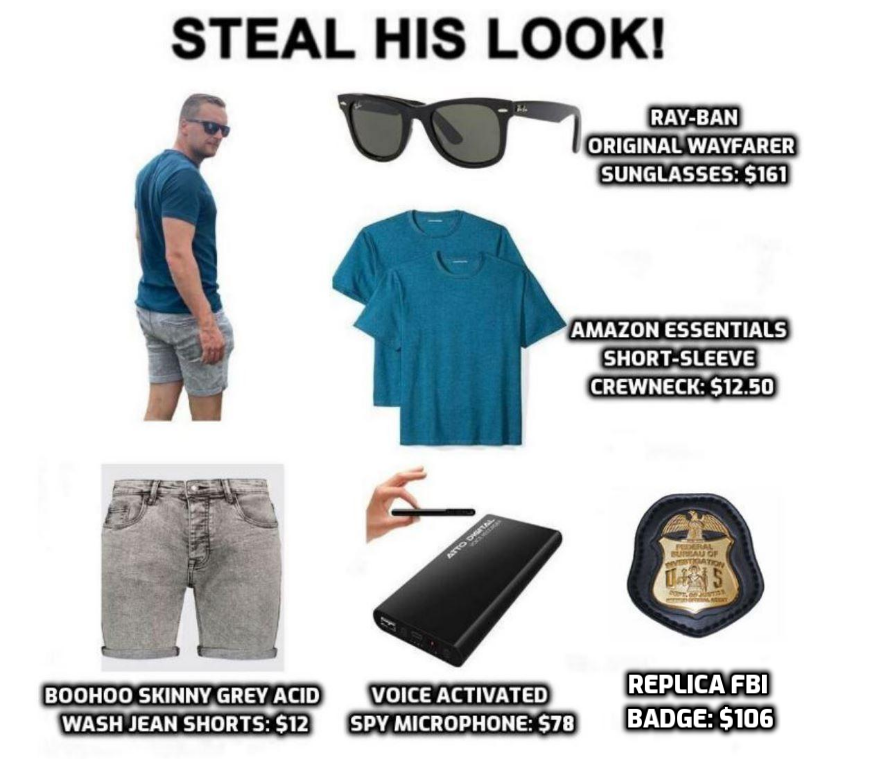 At least one guy seems to have a gun on his right thigh:
Finally: I have trouble seeing this myself, but people say that the armored troopers here take a gun off this "protester."
But then they give it back after the "protester" shows them a gold federal badge.
Yup:
* A "glowie" is either a federal agent or CIA agent, and sometimes said to be so obviously such that he glows.
More from Sargon about "GlowieCon."
Update: Via Lizzy and several other commenters, yes, they've admitted the Glowie seen being disarmed by the Armored Federal Troopers was in fact a fed.
ace - the guy who filmed the undercover being disarmed pursued the story -- the guy is a fed:

https://tinyurl.com/n5ezfacu

@FordFischer

BIG UPDATE: The individual arrested at Saturday's rally at the Capitol was a federal agent, and he will not be prosecuted.

U.S. attorney says they're "'not moving forward with charges' but did not provide additional information about the decision."

posted by Ace at
03:41 PM
|
Access Comments