« Anthony Fauci's DNA-Swapping Plague-Swingers Cafe
|
Main
|
Daily News Stuff 23 September 2021 »
September 22, 2021
Wednesday Overnight Open Thread (9/22/21)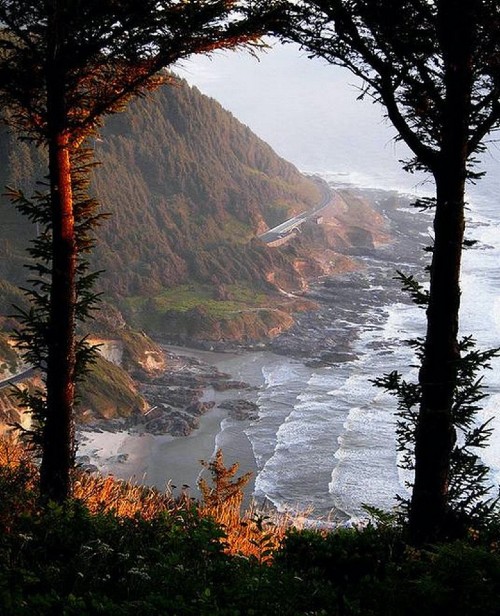 ***
The Quotes of The Day
Quote I

"What we witnessed takes us back hundreds of years. What we witnessed was worse than what we witnessed in slavery. Cowboy with their reins in hand whipping black people, Haitians, into the water, where they're scrambling and falling down, when all they're trying to do is escape the violence in their country." Rep. Maxine Waters (D-CA)
Quote II

'The abortion I had as a teenager was the hardest decision of my life, one that caused me anguish then and that saddens me even now, but it was the path to the life full of joy and love that I have experienced. Choosing not to keep that early pregnancy allowed me to grow up and become the mother I wanted and needed to be.'Actress Uma Thurman
Quote III

"This lawsuit is an attempt to silence independent news organizations and we plan to vigorously defend against it." Danielle Rhoades Ha, New York Times
***
(Maybe?)
***
Hawaii Five-0 actor Al Harrington has died at the age of 85, it has been confirmed.

The TV star had been hospitalised last week after suffering a stroke before his death on Tuesday, his family confirmed to the Honolulu Star-Advertiser.

Harrington was best known for playing Detective Ben Kokua in the hit series, which ran from 1968 to 1980.

He also appeared in the CBS reboot of Hawaii Five-0 playing the recurring role of surf shop owner and bus driver Mamo Kahike from 2011 to 2018
***
(A Mystery Click? Hmmm......)
***
Dear Ace,
You have been a great boss the past 5 plus years. And I really do appreciate the Dynamic Dental Insurance Company's Cob Plan. However, if you really cared about the Cobs you would do some research and find out who this guy's dental carrier is.
Respectfully Yours, Mis. Hum.
***

What a dumb Loser. He can't even kill himself correctly.

A young man jumped off an apartment building in Yonkers, New York, and landed on an elderly man standing 12 stories below – killing them both.

A 25-year-old jumped from the roof of Cromwell Towers apartment complex just before 6pm on Monday evening, according to Yonkers Police.

The man who jumped was described as 'distraught' in a press release shared to Yonkers Police Department's social media pages.

'It's just a very tragic thing,' Yonkers Police Detective Lieutenant Dean Politopoulos told Metro.co.uk. 'We don't believe there was any foul play, it was just a very tragic and unfortunate set of events.'
***
***
If you love autumn and the gorgeous colors: Here is the map for you. Time for a road trip?
***

Vaccinated vs. the Unvaccinated explained. (H/T redc1c4)
While we are on the topic of vaccination. FDA authorizes Pfizer booster shots for seniors, high-risk people - An advisory group serving the FDA rejected a White House plan to dispense third shots to nearly everyone

The Food and Drug Administration on Wednesday authorized Pfizer booster shots for people above the age of 65 or who are at high risk.


In a press release sent to Fox Business, the FDA said it has approved a single booster shot for certain people to be administered at least six months after receiving their first two doses.

These groups include individuals 65 years and older, and individuals ages 18 to 64 who are either at "high risk of severe COVID-19" or who work in high-risk places.
***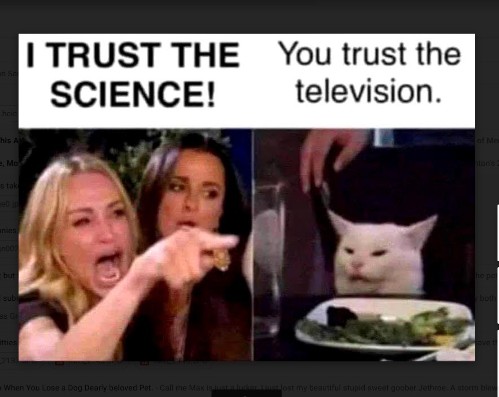 (H/T Nurse Ratched)
***

I suppose that Dick Cheney gave enough oral to W that W feels inclined to return the favor. George W. Bush to host fund raiser for RINO Liz Cheney.

Embattled Anti-Trump Republican Liz Cheney will be getting a helping hand from a former President that is not Donald Trump.

According to Yahoo News "Former President George W. Bush will hold a fundraiser next month for the embattled Rep. Liz Cheney, R-Wyo., whose criticisms of former President Donald Trump have put her political career in jeopardy."

Per the report:

The Wall Street Journal reported Wednesday that Bush's first campaign event of the 2022 midterms will be in support of Cheney. Her father, Dick Cheney, served two terms as Bush's vice president. The fundraiser will take place in Dallas on Oct. 18.
Both are gutless bastards. Why not hold the fund raiser in Wyoming?
***

I am extremely pleased to see gun control working in Chicago. When guns are outlawed only outlaws will have guns.

Gun-controlled Chicago: Suspect out on bail for murder caught with gun a second time while out on bond

CHICAGO, IL – A 38-year-old man who was out on bond for a murder charge was arrested this past June for allegedly being in possession of a firearm.

Surprisingly, the suspect was released on bond again for the gun charge – and was arrested again earlier in September for allegedly having another firearm.
***
The ONT Musical Interlude
On this day:22 Sep 1981
American composer Harry Warren died aged 88. He wrote over 800 songs including 'I Only Have Eyes For You', (a hit for The Flamingos and Art Garfunkel), 'You Must Have Been a Beautiful Baby', 'Jeepers Creepers', 'That's Amore' and 'Chattanooga Choo Choo'. Warren's songs have been featured in over 300 films. via thisdayinmusic.com
&&&
Born on this day: 22 Sep 1951
David Coverdale, English rock singer with Whitesnake who scored the 1987 US No.1 & UK No.9 single 'Here I Go Again'). Coverdale was the lead singer of Deep Purple from late 1973 to 15 March 1976. via thisdayinmusic.com
***

I guess this kid never heard of a ruler. Genius Award Winner.

He backed up his hard drive — and his penis.

A UK teen had to undergo emergency surgery after a bananas attempt to measure his manhood resulted in him getting a USB cable lodged in his urethra.

The phallic fiasco reportedly began after an unnamed 15-year-old boy was "triggered by sexual curiosity" and inserted a USB wire into his urethra, per a wince-worthy study published in the medical journal Urology Case Reports.

The sexperiment backfired when the cable became lodged in the curious teen's scrotum like an electronic catheter. Despite attempts to extract it himself, the USB cord became tangled so terribly that both ends were left hanging out of his wired willy.
I'm still cringing thinking about this little exploration adventure.
***

Tonight's Feel Good Story of The Day.
***

Tonight's ONT has been brought to you by Helping Hands & Feet.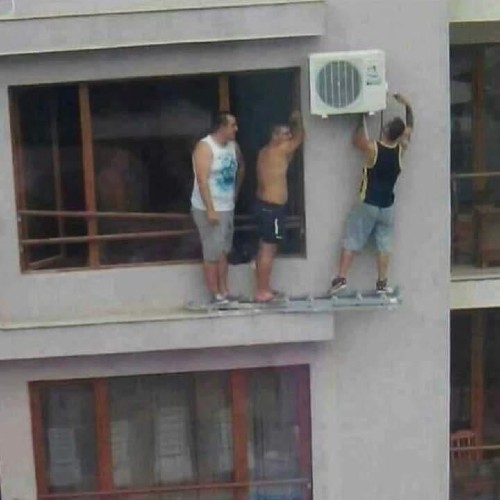 Notice: Posted with permission by the Ace Media Empire and AceCorp, LLC. ONT Tips, accordion sheet music and frozen beef pies to petmorons at gmail dot com. All other submissions to someone who cares.


posted by Misanthropic Humanitarian at
10:00 PM
|
Access Comments