« Norm's Restoration Cafe Monday
|
Main
|
Daily Tech News 21 September 2021 »
September 20, 2021
Monday Overnight Open Thread (9/20/21)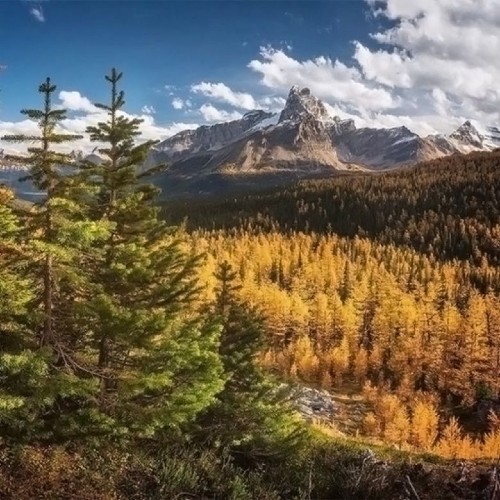 ***
The Quotes of The Day
Quote I

I'll say it straight out loud. I do not think that Joe Biden "won the election." I don't think it is a question of "widespread fraud." I think the way the system works with the Electoral College, you only need actually to spread fraud in six key cities in six key states. Mark Steyn
Quote II

"My mom and dad took me out on the back porch and my dad started talking about how the world isn't fair. I knew something was wrong,"Eleven-year-old Macie Shenefield
Quote III

"They were never great but at least they were edible. This year it's just strange how everyone gets free lunch and the lunches are trash. Kristi Salzano, mother of two school children
Quote IV

Sorry, but even if there are good field agents, our intelligence agencies were always a festival of fail that could only be more obvious if it wore a fruit hat and shashayed to samba in the Carnival in Rio.Sarah Hoyt
Quote V

"Historically, the organization was viewed as an Army command tasked with law enforcement duties. We must now clearly establish CID as an elite federal law enforcement agency that operates within and in support of the Department of the Army." Gregory Ford became the first civilian director of the Army's Criminal Investigation Command
Quote VI

Find out just what any people will quietly submit to and you have the exact measure of the injustice and wrong which will be imposed on them. Frederick Douglass
***

I think that everyone reading tonight's ONT knows someone who has been afflicted with Alzheimer's Disease. SCIENTISTS MAY HAVE DISCOVERED THE CAUSE OF ALZHEIMER'S DISEASE - A MOUSE STUDY FOUND "LEAKAGE" OF TOXIC PROTEINS INTO THE BRAIN.

For years, scientists have been studying how the buildup of toxic molecules in the brain might cause or contribute to Alzheimer's disease. But much more difficult has been figuring out what sets off the process that makes those molecules begin to accumulate in the first place.

Now, a team of researchers from Curtin University say that "leakage" of a toxic compound called beta-amyloid from the bloodstream might be the root problem, according to a mouse study published last week in the journal PLOS Biology. While it's not yet clear whether the same process happens in humans, the discovery could give scientists a new way to track or monitor the onset of Alzheimer's disease and, perhaps, help them develop new treatments to prevent it.

"While we previously knew that the hallmark feature of people living with Alzheimer's disease was the progressive accumulation of toxic protein deposits within the brain called beta-amyloid, researchers did not know where the amyloid originated from, or why it deposited in the brain," lead study author and Curtin researcher John Mamo said in a press release.
***

We are not a nation of laws. We are a nation of connections. And quite frankly I'm ready to throw the towel in and say "Let it fucking burn." And if I've gone too far. It is what it is.

The list of inside-the-Beltway legal players connected to Democrats in the case against Michael Sussmann, a lawyer indicted by special counsel John Durham, includes not just Mr. Sussmann's attorneys but the judge as well.

Mr. Sussmann will face a trial judge who appears to have background connections to the FBI's original Russia investigation.

U.S. District Court Judge Christopher Cooper, who is overseeing the case against Mr. Sussmann, is married to attorney Amy Jefress, who represented former FBI lawyer Lisa Page, Just The News first reported Monday.
And another thing. Two and a half years of investigating and this is only the 2nd ho-hum indictment brought. Nice job there U.S. Attorney John Durham. Really fine.
***
The Taliban is now riding in swan boats with rocket launchers (FOR REAL). Let me walk you through these insane photos.
***
Gotta love the Clinton Covid News Network, of course a FNC opinion maker is at fault.

In an interview with CNN on Monday morning, a pair of teenagers who recently lost their unvaccinated father to COVID-19 said they blamed his death on misinformation about vaccines, specifically citing reporting from Fox News anchor Tucker Carlson.

Patrick Lane, a 45-year-old Boeing designer and father of two, died from COVID-19 late last month at around the same time the U.S. Food and Drug Administration gave full approval to the Pfizer vaccine. Lane was reportedly healthy and had no underlying conditions. Yet even still, shortly after he was diagnosed, his health started quickly deteriorating.
I'm sorry your father passed. However he was a smart man and made his decision.
***

And the Titanic was the ultimate vessel.

Pfizer COVID vaccine is safe and effective for children 5 to 11 years old, company says
"We are eager to extend the protection afforded by the vaccine to this younger population," said Albert Bourla, CEO of Pfizer.
***

I can understand some youngsters getting hot and heavy in a car. But an adult? And a cop to boot.

Video: Police officer caught 'engaging in sexual activity' in parked cop car
The officer has been placed on administrative leave.
I thought Madison was all about free love and Defund The Police.
***

The Paste Eater -In- Chief fires advocate from disability board. Nice job Sunsetter.
***
Ozzy Man - NSFW Language
***

The Misanthropic Cob says, "Sucks to be you." The Humanitarian Cob says, You wanted this crap you can deal with it.

Supermarket shelves will be stripped of pork, beef and poultry, chicken madras will be off the menu in Britain's curry houses and turkey will be missing from Christmas dinner tables across the land.

It is not just meat supplies that will be hit by the CO2 shortage.

Fizzy drinks, cheese and fruit and veg are all at risk of running out, the boss of food giant Iceland warned.

Britain is in the grip of an energy crisis with soaring wholesale gas prices - up 70% since last month - leading to CF Fertilisers stopping production at two plants.
***
The ONT Musical Interlude
On this day: 20 Sep 1973
On his way to perform his second concert of the day, US singer, songwriter Jim Croce was killed with five others when his chartered aircraft hit a tree on take off in Louisiana. via thisdayinmusic.com
&&&
On this day: 20 Sep 2020
American musician and singer Tommy DeVito died age 92 after contracting COVID-19. He is best known as a founding member, vocalist, and lead guitarist of the Four Seasons who were one of only two American bands (the other being the Beach Boys) to enjoy substantial chart success before, during, and after the British Invasion. The Four Seasons are one of the best-selling musical groups of all time, having sold an estimated 100 million records worldwide. via thisdayinmusic.com
***

Who knew cash registers needed electricity to open. Not our Genius Award Winner.

A man wearing a face covering and gloves, approached the clerk and began to speak to her around 4:30 a.m.

Shortly after the power went out due to the power outage earlier reported by LES Friday morning.

After the power cut-out the man brandished a knife, and began to demand money from the clerk.

Due to the power being out, the register would not open and the man decided to leave the store without any money.
***
I guess you could call it a Win-Win situation. Tonight's Feel Good Story of The Day.

Recovered Yearbook From 1969 Leads To $1 Million Donation

An alumnus of the Marion Military Institute in Alabama sent a check for $1 million after staff members helped him recover a lost yearbook.
***

Tonight's ONT has been brought to you by the Power of Shaming.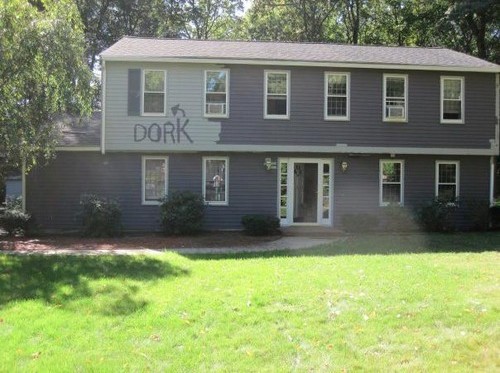 Notice: Posted with permission by the Ace Media Empire and AceCorp, LLC. ONT Tips, loose change, drink tokens and burner phones to petmorons at gmail dot com. Complaints? We don't accept no stinkin' complaints.

posted by Misanthropic Humanitarian at
10:00 PM
|
Access Comments