« George W. Bush's 9/11 Speech: The January 6th Rioters Were Just as Bad as the 9/11 Terrorists I Started Two Foreign Wars to Stop
|
Main
|
Norm's Restoration Cafe »
September 15, 2021
More Quick Hits
Leftism and identity politics are malign self-therapy for the mentally and physically invalid.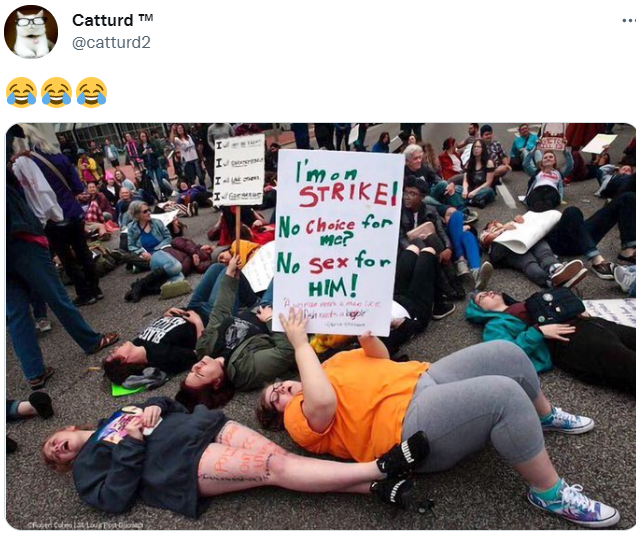 Disclose.tv @disclosetv

JUST IN - NY Federal Reserve now sees inflation at 5.2% in one year, 4% in three years; a series high with "large expected price rises" in food, rent, and medical costs.
Erick Erickson continues playing the Eddie Haskell act, alternating between firebreathing violent ideation against his political enemies, and pious calls for people to put acrimony aside.
Erick Erickson @EWErickson

I disagree with the trend of some friends on the right that you have to be mean or nasty to win. I see it more and more, even among those in the church. Grace and humility will get you much further -- all the way to eternity.
I saw a music reviewer note that Johnny Cash would alternate his songwriting moving from the POV of hard-drinking, drug-taking womanizers and criminals, and then to the perspective of a religious, wholesome guy-next-door. I think the reviewer called this Cash's Saturday Night Jack/Sunday Morning Johnny dual personality.
Erick Erickson is kind of like Johnny Cash except he's fat and no good at anything and no one likes listening to him.
The Pentagon still can't confirm that the man they killed by drone strike (along with innocent children) was anything other than someone who worked with a US aid organization:
Blinken likewise could not confirm that the drone strike killed anyone but innocent people:
The trouble started soon after the fated drone strike when the New York Times suggested that a drone strike described as "righteous" by the US military accidentally targeted an aid worker instead of an "imminent" ISIS-K threat as described by Chairman of the Joint Chiefs of Staff, Gen. Mark A. Milley.

Paul asked the simple question of Blinken, "was he an aid worker or an ISIS-K operative?"

"I don't know," Blinken said, "because we're reviewing it."

"You'd think you'd kind of know before you off someone with a predator drone," Paul responded.
The drone strike accomplished its real objective -- changing the headlines for 24 hours.
So in that sense, it was the type of military success we've grown so sadly accustomed to these past years.

How did we lose?
Google bans ads for a Plan B reversal drug, one that cancels the effects of the abortion drug Plan B, in case a woman thinks better of it shortly after taking it.
FaceBook has banned Five For Fighting singer John Odrasik's ads for a song blaming Biden for the carnage in Afghanistan, "Blood on His Hands."
They said it violated their political and social content policies.
Build your own internet.
More from the Plutocrats' Ball: A masked servant carries the train of the Socialist Princess.

posted by Ace at
06:32 PM
|
Access Comments