« What Made You A Conservative?
|
Main
|
Daily Tech News 7 September2021 »
September 06, 2021
Monday Overnight Open Thread (9/6/21) Laborious Edition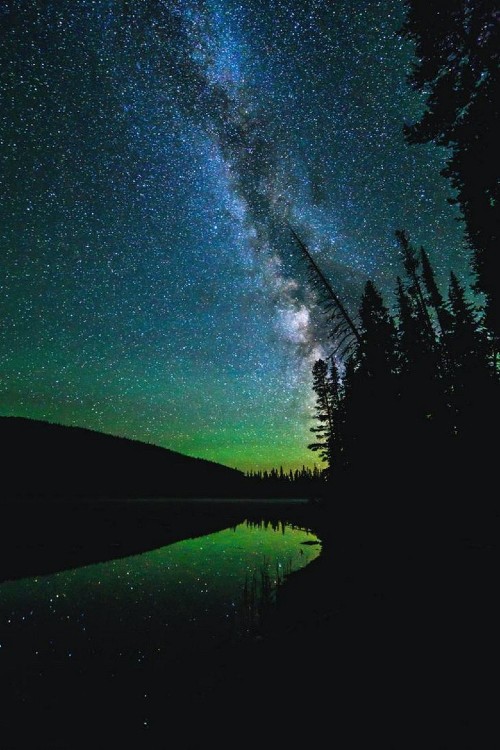 ***
The Quotes of The Day
Quote I

"The worst part of this is that our victim was abused, that is number one. But also the fact that our suspect is in a position of trust." Fresno County Sheriff Lt. Brandon Pursell
Quote II

'As we have said, while we have made improvements to our AI, we know it's not perfect, and we have more progress to make. Dani Lever, a Facebook spokeswoman
Quote III

"The general pattern is that the kids who come from the poorest communities are the ones who have been most affected. But they have not only been affected by lack of access to learning; they have also been affected by isolation. So you've got to think about them both together and the mental health implications."Pedro Noguera, dean of the USC Rossier School of Education
***
***

Once upon a time yours truly was younger than his 29 years and in pretty good shape. That being said, "Things I would never do for a $1,000." What would you pay to enter a marathon?

Described as "the world's first premium ultra," the Highland Kings marathon requires participants to pay a £15,499 ($21,500) entrance fee. That makes it the most expensive ultramarathon on Earth.'

Ultramarathons aren't usually associated with luxury, but Primal Adventure, an outdoor adventure business based in Scotland, is hoping to change that by organizing what many are calling the most expensive ultra marathon in history. The Highland Kings, a four-day camping race covering a distance of 120 miles on the west coast of Scotland, is limited to only 40 participants, each of whom will be required to pay an entrance fee of £15,499. The premium cost will give them access to luxury amenities like butlers, Michelin-star chefs, and hydrotherapy pools, among others.
***

Guess who doesn't 'Coexist'. Hint, it isn't Lutherans.

Taliban militants shot and killed a pregnant police officer in front of her children and husband, the BBC reports. The woman, identified as Banu Negar by local media outlets, was killed in front of family members outside of her family home in the city of Firozkah.

I guess Diversity is too much to ask for as well.
***
Once upon a time you could go around with a chip on your shoulder for free. Now you can pay big bucks to get that chip.

UPitt to hire professor of 'oppression'

A job listing seeks an assistant professor of "Structural Racism, Oppression, and Black Political Experiences."

Applicants must include a statement of how their work advances "diversity and inclusion. "
***

I'm from the Government, and I'm here to help to f*ck things up."

EPA Penalized for Polluting

Under the category you can't make this stuff up, the September 3, 2021 Federal Register included a notice of a proposed settlement agreement, enforcement action alleging air pollution violations for the US Environmental Protection Agency's Edison New Jersey facility. The federal agency responsible for compliance with environmental regulations did not comply with New Jersey boiler and emergency generator regulations.
***

OK 'Rons, over the years we've all seen the advertisements for a bigger and better male appendage. I think the male ego has finally jumped the shark.

EVER heard of Scotox? Men are now injecting Botox into the scrotum to decrease sweating, reduce wrinkles, and make the scrotum appear larger due to the relaxation of the muscles.

However, this non-invasive surgical procedure might backfire as it can drastically alter the look of the penis.
Although I do wonder if The Rick Wilson will perform the procedure on his bald dick head.
***
Happy Unemployment Labor Day. There are job openings everywhere. And not just blue collar.

Enhanced pandemic unemployment benefits, which include $300 weekly bonus checks as well as coverage for freelancers and the long-term unemployed, expire today. Over 11 million people will be affected, with around 7.5 million losing benefits entirely.

Some two dozen states chose to pull the plug on federal aid during the summer, with governors claiming that the extra unemployment insurance was disincentivizing residents from taking available jobs. Out-of-work residents in at least 12 states have taken legal action to try to get that pandemic relief aid reinstated, arguing that they've been unable to pay basic expenses, including rent.
***
Little did we know that when our parents told us to clean up our plates they were looking out for the environment. Thanks Mom and Dad.
How food waste is huge contributor to climate change
Food production, transportation and rotting waste all cause release of greenhouse gases

Cutting food waste can help the climate. Every day in the UK we waste 20m slices of bread, 280 tonnes of poultry, 4.4m potatoes and much more.

Households squander about 70% of the UK's 9.5m tonnes of waste food every year. About a third of all the world's food goes to waste, and producing, transporting and letting that food rot releases 8-10% of global greenhouse gases. If food waste were a country, it would have the third-biggest carbon footprint after the US and China, according to the UN's Food and Agriculture Organisation.
***

Liberals are so predictable. If you can't defend your positions and policy call your opponent a "Racist". Oh yeah, even if that opponent is black.

A California professor campaigning for Gov. Gavin Newsom reportedly called Republican gubernatorial candidate Larry Elder "a Black face on White supremacy" during an event with the governor Monday.

Newsom appeared at a get out the vote event with Black elected leaders in Crenshaw ahead of the Sept. 14 recall election, in which Californians will decide whether to recall the governor or keep him in office. Voters who choose "yes" to recall will also be able to pick one of 46 candidates to replace the governor.
***

Just remember Leftists, Jury Nullification is a 2 way street.
A rioter who shot at SWAT three times during a George Floyd protest has been acquitted of all counts.

Jaleel Stallings of St.Paul, Minnesota, fired at SWAT three times during a George Floyd protest in May 2020, in Minneapolis. The 29-year-old had been hit with rubber bullets and testified that he thought he was being attacked by citizens according to his attorney Eric Rice. Reportedly, officers shot Stallings with rubber bullets after it appeared he was reaching for a rock. The police were in an unmarked van when Stallings opened fire.

On the bright side George Floyd hasn't committed any crimes in over a year.
***

Quote II above the fold covers AI. There are more and more signs that this Artificial Intelligence isn't very intelligent.

Automated resume-scanning software is contributing to a "broken" hiring system in the US, says a new report from Harvard Business School. Such software is used by employers to filter job applicants, but is mistakenly rejecting millions of viable candidates, say the study's authors. It's contributing to the problem of "hidden workers" — individuals who are able and willing to work, but remain locked out of jobs by structural problems in the labor market.

The study's authors identify a number of factors blocking people from employment, but say automated hiring software is one of the biggest. These programs are used by 75 percent of US employers (rising to 99 percent of Fortune 500 companies), and were adopted in response to a rise in digital job applications from the '90s onwards. Technology has made it easier for people to apply for jobs, but also easier for companies to reject them.
***

I would never speak for you, But......This is my type of club.

A Missouri restaurant was ordered to shut down after violating the county's health orders regarding COVID-19. The cafe defied the orders by reopening as a "private club."

The Jackson County Department of Environmental Health issued multiple warnings and citations to Rae's Cafe in Blue Springs. The county's

Marshanna Smith, a Jackson County spokesperson, told KCTV-TV that the "enforcement of the health order requiring masks is complaint-based, meaning concerned community residents contact us about non-compliance." Smith said 10 complaints had been filed about Rae's Cafe.

There is a reason it isn't named Karen's Cafe.
***
The ONT Musical Interlude
On this day:1970 - Jimi Hendrix
Jimi Hendrix made his final live appearance when he appeared at the Isle Of Fehmarn in Germany. The guitarist died 12 days later on 18th Sept 1970 after choking on his own vomit. via thisdayinmusic.com
&&&
On this day: 1990 - Tom Fogerty
Tom Fogerty rhythm guitarist with Creedence Clearwater Revival died aged 49, due to complications from AIDS acquired during a blood transfusion. During 1969 CCR scored three US Top Ten albums and four Top 5 singles and after leaving CCR in 1971 Fogerty released several solo albums. via thisdayinmusic.com
***

At age 23 he has many years to repeat this award. Genius Award Winner.

MILWAUKEE —
Muskego police identified the suspect accused of stealing a Milwaukee Parking Enforcement Vehicle as 23-year-old Kordell Londell Grady.

Police said Grady stole the vehicle in Milwaukee and then led New Berlin and Muskego police on a chase.


The chase ended in Muskego at Moorland and Janesville Road when police forced Grady to crash the stolen vehicle into their squad.
(H/T dad29 )
***

Our Commander-In-Retreat let down many military families with his military failures. We can't say that about the Tunnel To Towers Foundation. Tonight's Feel Good Story of The Day.

The Tunnel to Towers Foundation is giving the family of one of the 13 fallen servicemembers who was killed in the Kabul airport suicide bombing a mortgage-free home, the non-profit's chairman and CEO told Breitbart News Saturday.

"We're building mortgage-free homes for Gold Star Families, and that includes any of the 13 that left behind a young family. And we do know one of them — his wife is pregnant and will be giving birth shortly," Frank Siller said, most likely referencing Jiennah McCollum, the wife of 20-year-old Marine Corps Lance Cpl. Rylee McCollum, who was killed in the ISIS-K terrorist attack on August 26. "We are going to build her a mortgage-free house. And rest assured, we are going to take care of any Gold Star Family that fits that criteria."
***

Tonight's ONT has been brought to you by Labor Day Festivities.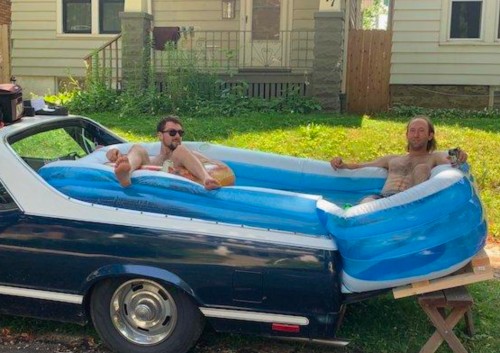 Notice: Posted with permission by the Ace Media Empire, AceCorp, LLC and
The Presidential Physical Fitness Award. Don't ask how I know.
Breaking News: Americans being held hostage at Afghanistan Airport.
The Taliban is currently holding six airplanes full of American citizens hostage.

According to video released by CBS the Taliban will not clear the airplanes for takeoff full of American citizens and green card holders. There are a total of eleven planes being held captive and eight of them were chartered by conservative radio host Glenn Beck.

The State Department told CBS News the flights will be allowed to land in Qatar "if and when the Taliban agrees to takeoff." A senior congressional source told CBS News that the Taliban is "basically holding them hostage to get more out of the Americans."

posted by Misanthropic Humanitarian at
09:28 PM
|
Access Comments