« Saturday Evening Movie Thread [Moviegique]: The Night House
|
Main
|
Daily Tech News 5 September 2021 »
September 04, 2021
Saturday Overnight Open Thread (9/4/21)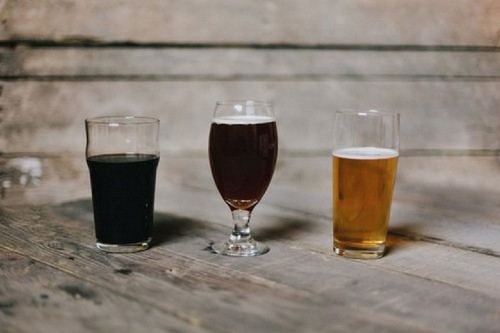 ***
The Saturday Night Joke
A large woman, wearing a sleeveless sun dress, walks into a pub in Wealthwood She raises her right arm, revealing a huge hairy armpit.
She points to all the people sitting at the bar and asks, "What man here will buy a lady a drink?"
The bar goes silent as the patrons try to ignore her. But down at the end of the bar, an old, owl-eyed drunk slams his hand down on the counter and bellows, "Give the ballerina a drink!"
The bartender pours the drink and the woman chugs it down. She turns to the patrons and again points around at all of them, revealing the same hairy armpit, and asks, 'What man here will buy a lady a drink?"
Once again, the same little ole drunk slaps his money down on the bar and says, "Give the ballerina another drink!"
The bartender approaches the little old drunk and says, "Tell me, Paddy, it's your own darn business if you want to buy the lady a drink, but why in tarnation do you keep calling her the ballerina?"
The drunk replies, "Any woman who can lift her leg that high has got to be a ballerina!"

***
A Second Saturday Night Joke
GIRLS NIGHT OUT
Two women friends had gone for a girl's night out. Both were very faithful and loving wives, however, they had gotten overenthusiastic on the Bacardi Breezers. Incredibly drunk and walking home they needed to pee, so they stopped in the cemetery. One of them had nothing to wipe with so she thought she would take off her panties and use them.
Her friend, however, was wearing a rather expensive pair of panties and did not want to ruin them. She was lucky enough to squat down next to a grave that had a wreath with a ribbon on it, so she decided to wipe with that. After the girls did their business, they proceeded to go home.
The next day one of the women's husbands was concerned that his normally sweet and innocent wife was still in bed hung over, so he phoned the other husband and said, " These girl nights have got to stop! I'm starting to suspect the worst...my wife came home with no panties!!"

"That's nothing" said the other husband, "Mine came back with a card stuck to her ass that said.....
"From all of us at the Fire Station. We'll never forget you." (H/T Bob)
***
Mapped out, the best selling cars around the world.
***
Destination weddings are a pricey for both the couple and the invited guests. If a guest RSVPs and doesn't show up: Should they be invoiced?

Newlyweds Send $240 Invoice to Guests Who Didn't Show Up to Destination Wedding


Is there anything more unnecessarily stressful than wedding planning? I would argue that if you're getting so worked up over celebrating your special day to the point where the day itself becomes more important than that special someone you're spending the rest of your life with, well, then you probably don't think that special someone is so special.
***
On 2 Sep 1972:
The Erie Canal Soda Pop Festival was held over three days on Bull Island, near Griffin, Indiana. The Promoters expected over 50,000 music fans, and over 200,000 attended the festival. Many bands pulled out as the festival drifted steadily into anarchy. Bands that did appear included Flash Cadillac & the Continental Kids, Black Oak Arkansas, Cheech and Chong, Foghat, Albert King, Brownsville Station, Canned heat, Flash, Ravi Shankar, Rory Gallagher, Lee Michaels and Frosty, the Eagles, The Amboy Dukes, and Gentle Giant. Three concert goers drowned in the Wabash River and as the festival ended, the remnants of the crowd burned down the music stand. via thisdayinmusic.com
Who knew Indiana could be so fun?
&&&
Born on this day: 4 Sep 1971
Ty Longley, guitarist, singer, Great White. Had the 1989 hit with a cover of Ian Hunter's 'Once Bitten Twice Shy'. Longley died on 20th February 2003 along with 100 fans after pyrotechnics ignited a club during a Great White gig in West Warwick, Rhode Island. via thisdayinmusic.com
***

Don't take the brown Meth. I repeat don't take the brown Meth. It's bad man and causes you to be a Genius Award Winner.

PUNXSUTAWNEY, Pa. (WTAJ) — A Lancaster County man is facing charges after police say that he drove across the state of Pennsylvania, through at least seven counties, after he thought someone was spying on him through his CD player.

According to state police out of Punxsutawney, the 28-year-old from Manheim, Pa. walked into the Punxsy station on Aug. 28 because he said he didn't trust the police in Lancaster County. The man proceeded to explain to the police that someone had replaced parts in his CD Player so someone could spy on him.

Police noted that it was immediately obvious the man was under the influence and hadn't slept in multiple days.
***

Tonight's ONT has been brought to you by Footwear Nazis.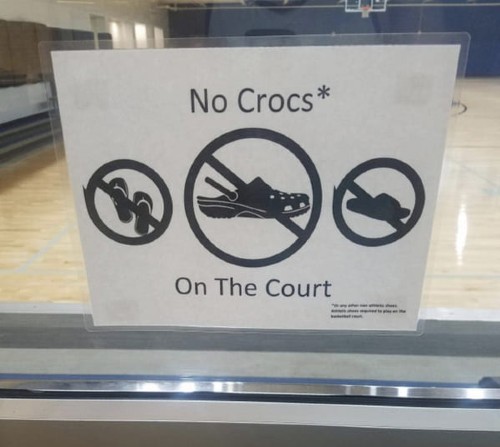 Notice: Posted with permission by the skeletal staff of the Ace Media Empire. Don't forget to hit Ace's Tip Jar this Labor Day Weekend. Dental premiums are stiff.

posted by Misanthropic Humanitarian at
09:56 PM
|
Access Comments