« Mid-Morning Art Thread
|
Main
|
Chicago Judge Strips Mom of Visitation Rights for Son Because She Isn't Vaccinated;
Reverses Decision Due to Public Outrage »
September 01, 2021
The Morning Rant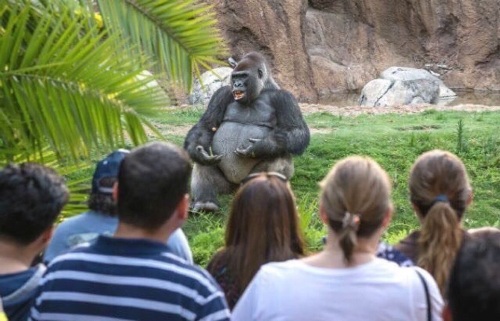 AN AUSTRALIAN'S LAMENT
"And then, later, how we burned when they hauled our family and friends to the covid internment camps (for "everybody's safety" -- that's what they always tell you), and we realized that there was never going to be any such thing as a return to 'normal', that the conditions engendered by the pandemic were permanent, and then later, thinking, what would things have been like, if every yellow-vested masked goon, when he went out to enforce the lockdowns, masking, and social distancing edicts, had been uncertain about whether he would return alive and had to say good-bye to his family? Or if during periods of extreme lockdowns, when they forced us to stay indoors on pain of arrest, if we just said, "oh, bollocks to this, mate, we're going outside and have a picnic", and families had not simply acquiesced when the police showed up, but had understood, in the very core of their beings, that without their liberty they had nothing left to lose and had boldly set an ambush of half a dozen people with axes, hammers, pokers or whatever else they could bring with them to the picnic, perhaps hiding them under blankets and tablecloths until they were needed, and they brought bows with flaming arrows and practiced shooting the police drones out of the sky? What if every time the mask police showed up to make an arrest, they were quickly and speedily beset upon, not by people filming them with their smart phones, but with angry citizens armed with clubs, axes, and other improvised weapons? Law enforcement would have suffered a shortage of officers and transport and notwithstanding all of Victoria and Melbourne's tyranny, the cursed machine would have ground to a halt! If...if..., we keep telling ourselves. But the truth of the matter is: we Australians didn't love freedom enough. We didn't understand that no people or nation in the history of the entire human race, once they've voluntarily surrendered their liberty, ever got it back except by force of arms and the spilling of blood. In short, we purely and simply deserved everything that happened to us."
For those of youse who don't know, the lament is my reworking of a famous Solzhenitsyn quote. It was the first thing I thought of when I saw that video.
Update: I tend to view Australians, descendants as they are of convicts and the riff-raff of England, as basically Americans who talk funny. Well, according to this City Journal article that JJ linked to yesterday, that is a mistake. The video is kind of an outlier and the majority of Australians don't seem to have a problem with the increasingly draconian measures that have been imposed on them over these past few months.
Which is actually kind of depressing.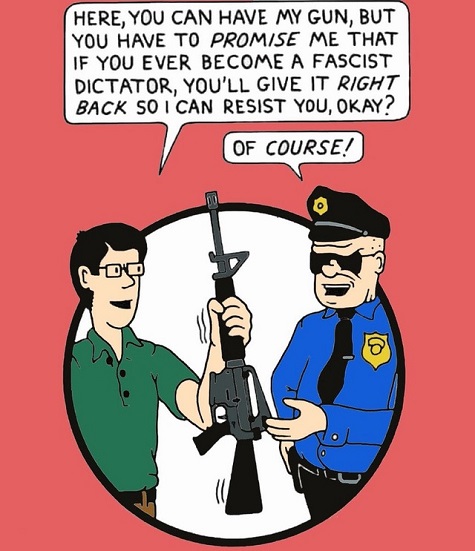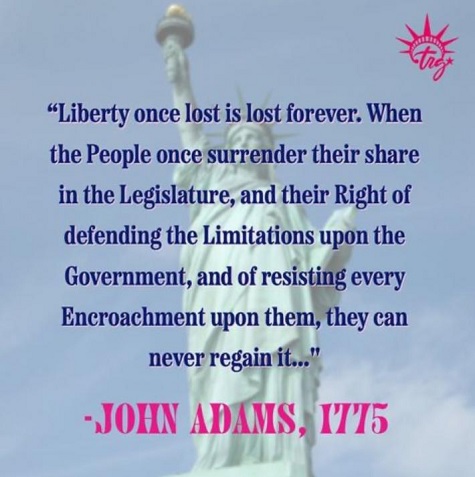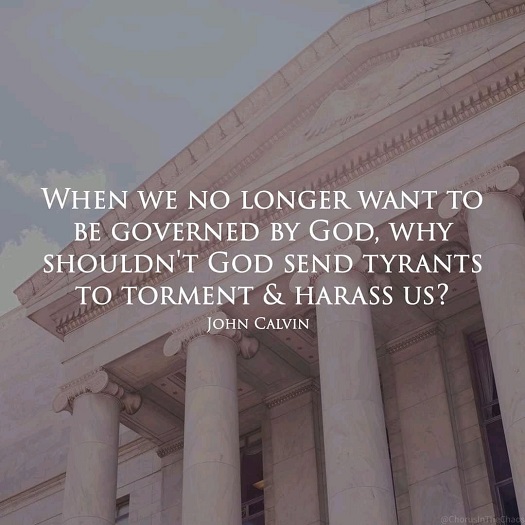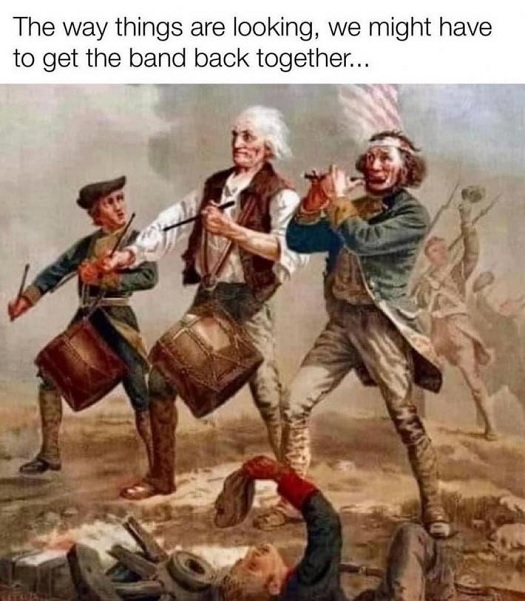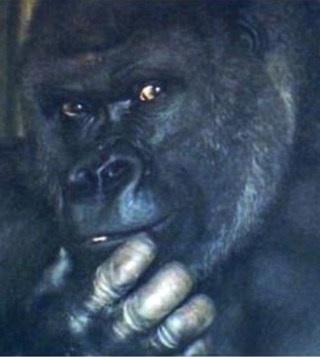 "Weird. The guy in the middle looks
like Doc Brown"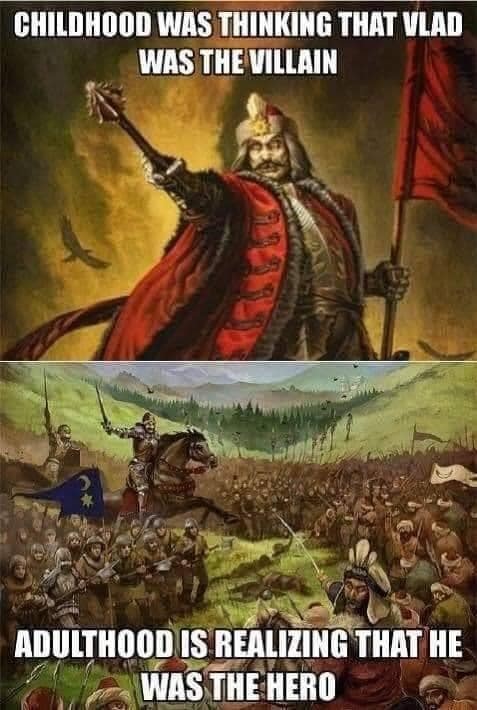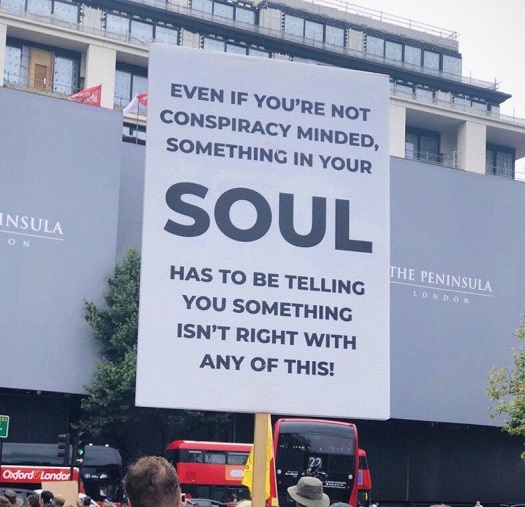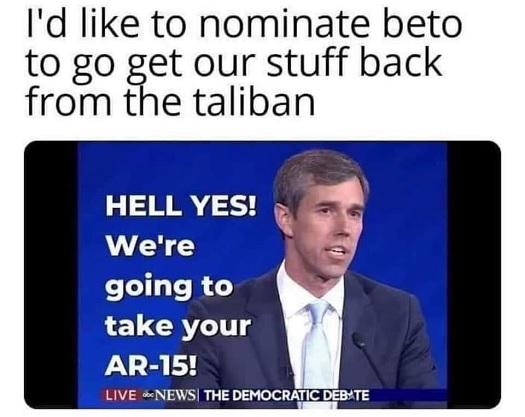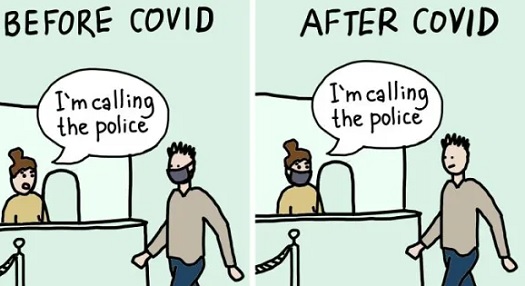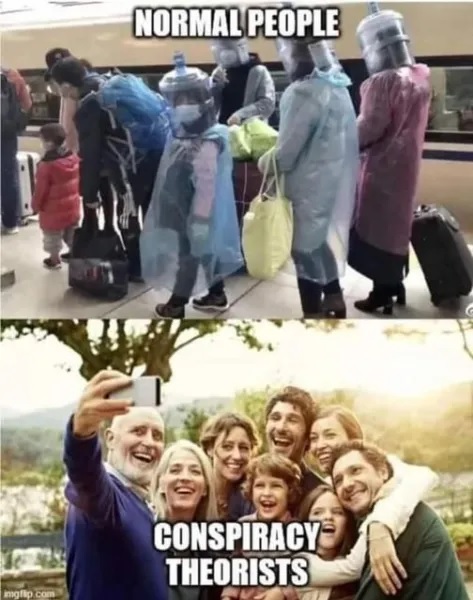 This. Is CNN: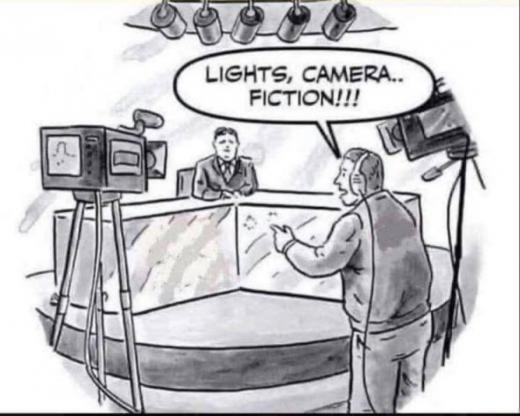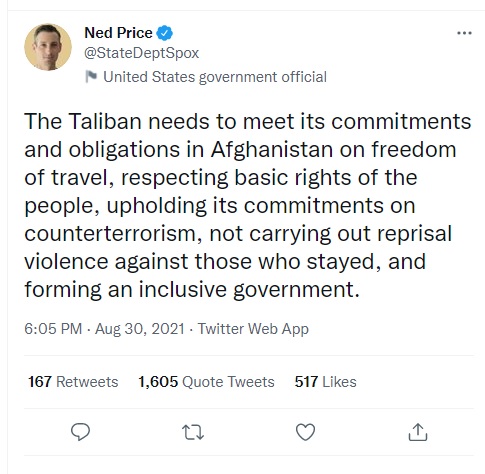 I'm old enough to remember when Jimmy Carter sat on his hands while Nicaragua fell to commie thugs, and then was all surprised when they started acting like commie thugs, i.e. killing people and destroying the economy. The clueless naivete in this tweet makes Carter look like Henry Kissinger.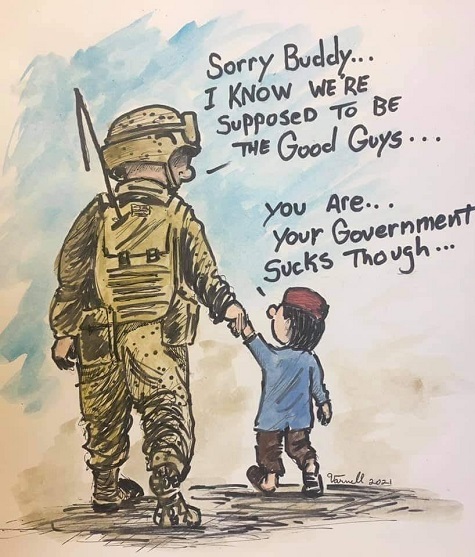 AoSHQ Weekly Prayer List
Please submit any prayer requests to "Annie's Stew" at apaslo atsign hotmail dot com.
Prayer Requests:

8/2 – She Hobbit and her young children need prayers on the passing of her husband, Kate Winslet's Boobs. He succumbed to a lengthy struggle with kidney cancer over the weekend.

8/11 – Grannysaurus Rex requests prayers for her sister-in-law's father, who has gone into hospice for lung cancer. Please pray for a peaceful passing and God's grace and comfort for his family, friends, and medical staff.

8/16 – Joe Mannix (Not a cop!) asks for prayers for his mother, who is undergoing a (hopefully minor) surgery next week.

8/16 – Joe Mama sends his thanks for all the prayers. He is on the mend; his blood clots are slowly dissolving.

8/20 – Pooky's Girl sends thanks that she has received preliminary approval for the VA Caregiver Program, so she can cut back her hours at work while she takes care of Pooky full-time. They have lots of appointments in the next month as different specialists try to tackle his mental and hormonal problems, so prayers would be appreciated as they try to find viable solutions.

8/25 – Eeyore mood requests prayers for a friend's grandson, whose child was murdered by the child's mother's boyfriend.

8/30 – Prayers are requested for strength and healing for Pug Mahon's family, at the passing of his father Keith.


For Healing:

7/26 – Polliwog requests prayers for her sister and dad. Her sister is having back surgery Wednesday (7/27). It should be an out-patient procedure. Prayers for a successful surgery and quick healing/recovery are welcome. Her Dad has tested positive for Covid. He mostly just feels really tired, but the concern is that if he caught it even when vaccinated that her grandparents could get it too, and they're in their 90s. Prayers for Dad's complete recovery and protection for the others in the house would be much appreciated.
8/2 Update – Her sister's surgery went well, and she had immediate relief from the constant burning pain in her legs. Her recovery seems to be steady and she's working hard on the physical therapy so she can get back to work. Also, her dad has recovered from Covid, and her grandfather may have caught it too (no test done), but seems to be recovering pretty well even though he's in his late 90s and has much reduced lung function. Thanks for everyone's prayers.

7/28 – BignJames asks for prayers for his big brother BignSteve, who has pancreatic cancer. A course of chemo went well and he's scheduled for a "Whipple Procedure" on 8/12. Any and all prayers are sincerely appreciated.

8/4 – IllTemperedCur requests prayers for his mom's husband, Jan. He is going through chemo right now for stage 4 lung cancer. They are keeping him as cheerful as possible, but any prayers from the Horde would be appreciated.

8/10 – Katya, the designated driver, sends an update on her cancer treatments and continuing care. She is struggling with lymphedema now. It's getting very painful, and her arm is beginning to swell. It's causing more pain than any other aspect of the cancer. Please pray for relief.

8/21 – Tonypete asks for prayers for a previous work pal, Ryan. Ryan suffered a massive toke on 8/12 and has been in the ICU since then. He is in pretty bad shape but is fighting hard to hold on. He is a single parent of two young kids, and only 43 years old.

8/22 – Hrothgar asks for prayers for Emma, a 16-year-old girl who apparently had a stroke. Her condition is still being evaluated, and she has been medevaced to the Children's Hospital in Baltimore.

For submission guidelines and other relevant info, please contact Annie's Stew, who is managing the prayer list. You can contact her at apaslo at-sign hotmail dot com.
Romans 8:26-27:
[26] In the same way, the Spirit helps us in our weakness. We do not know what we ought to pray for, but the Spirit himself intercedes for us through wordless groans. [27] And he who searches our hearts knows the mind of the Spirit, because the Spirit intercedes for God's people in accordance with the will of God.
If you see a prayer request posted in a thread comment, feel free to copy and paste it and e-mail it to Annie's Stew. She tries to keep up with the requests in the threads, but she's not here all of the time, so she may not see it unless you e-mail it to her.
Please note: Prayer requests are generally removed after five weeks or so unless we receive an update.


Who Dis: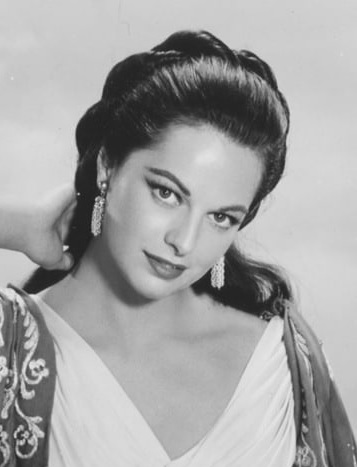 Photo 2
Photo 3
(leggy!)
Photo 4
Photo 5
Photo 6
Photo 7
(busty!)


For the 'Ettes: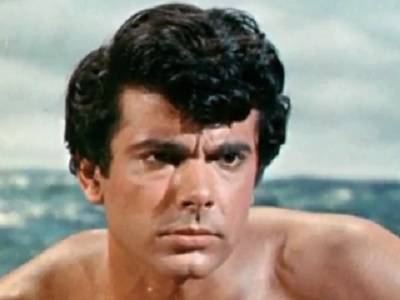 Photo 2
Photo 3
Photo 4
Photo 5


Monday Who Dis: Rob Lowe spent most of the 1980s being wild and crazy but supposedly Mike Myers helped him settle down and get him back on track during the 90s. Michelle Trachtenberg was a child actress who matured into an adult actress, and in 2013, she and Lowe were both in the movie adaptation of Bill O'Reilly's bestseller Killing Kennedy. Lowe played JFK and Ms. Trachtenburg played Marina Oswald.


Today's Edition Of The Morning Rant Is Brought To You By Hawaiian Pizza:

(Click for bigger pizza)
If you think this pizza is bad, then do NOT look at this one, and also stay away from THIS one, and for heaven's sake, DEFINITELY do not look at this one.

posted by OregonMuse at
11:15 AM
|
Access Comments