« Grampa Funnyfinger's Exotic Timepiece Cafe: Cloudy With a Chance of Labradoodle Edition
|
Main
|
Daily Tech News 1 September 2021 »
August 31, 2021
Tuesday Overnight Open Thread (8/31/21)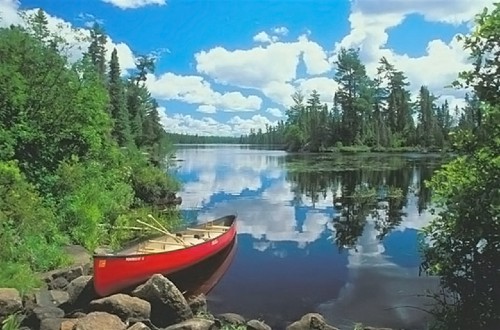 ***
The Quotes of The Day
Quote I

"However, I cannot give up on him, even if the defendant has. There is no reason why the defendant cannot approve or authorize other forms of treatments so long as the benefits outweigh the risks."Julie Smith, wife of Kung Flu patient on ventilator
Quote II

They are trying to tell the world "we are changed and we don't have problems with women's rights or human rights" – but they are lying.

The Taliban hasn't changed, because their ideology hasn't changed.Artemis Akbary, an Afghan LGBT+ rights activist who now lives in Turkey
Quote III

America has become an authoritarian state, but worse than that it has become a tyranny of the busybody. C.S. Lewis noted that the tyranny of the well-intended is the worst of all tyrannies. "Those who torment us for our own good will torment us without end, for they do so with the approval of their own conscience." The tyranny of the busybody is where everyone is certain she has a duty to mind your business. The Z Man
Quote IV

So it was a tough decision, a tough couple of days, but we are re-energizing our commitment to the entire government to continue to do what we can to help those that weren't able to make it out."John Kirby, Professional c**ks**ker Press Secretary for the United States Department of Defense
***
Thank you President Trump
***

The Sunsettin' Joe Biden Shit Show continues to worsen.

President Joe Biden wanted the now-departed Afghan president to create the 'perception' that his government was capable of holding off the Taliban - an indication he knew it was only a matter of time before the US ally fell to the Islamic group even while reassuring Americans at home that it would not happen.

In the last phone call between Biden and his Afghan then-counterpart Ashraf Ghani, the American president said they needed to change perceptions of the Taliban's rapid advance 'whether it is true or not,' according to excerpts published on Tuesday.
***

A funny thing. I don't recall Cindy Sheehan getting banned and suspended from any social media platforms. However, if you are Shana Chappell, mother of Marine Kareem Nikoui you can't protest your child's death caused by Sunsettin' Joe.

Shana Chappell, mother of Marine Kareem Nikoui who was killed in Kabul has had her Instagram account suspended because she was saying mean things about Joe Biden.

California State Senator Melissa Melendez wrote, "Shana Chappell, mother of Marine and American hero Kareem Nikoui killed in Kabul, has had her FB and Instagram accounts suspended for posts she made about her son."

And if you aren't banned/suspended from big tech. Big news will try to profit from your loss.

ABC News has just done the unimaginable to the commander of the Marines that perished in Kabul.

What the mainstream media company did was just despicable, they profited off Marine Captain Geoff Ball who was mourning the loss of his Marines.

After the deadly attack on the airport Cpt. Ball wrote a very touching Facebook post about his Marines:

Nine of my Marines and Sailors gave their lives so that others may live, and almost 20 other members of the company were wounded by their side. Up until that moment, I did not believe I could ever be more proud of their efforts, by the way they handled the surging crowds and chaos all week, but they proved me wrong. [….]

There is no greater honor for a Marine to be called to save Americans. To be the last on deck as those who need our help are pulled to safety. To lay down our lives for others. That is what my Marines did. They will always be my heroes.

ABC News thought the piece was so touching that they stole it, used Captain Ball's name, and published it as an op-ed by him, titled "My Fallen Marines Will Always Be My Heroes: Opinion." The network even created an "author" profile for him on the website all without his permission.
***

Did you have plans to visit any California National Parks over the Labor Day Weekend? Time to make some new plans.

Forest Service officials have ordered the immediate closure of California's 19 national forests through mid-September.

Labor Day weekend plans in the Golden State? Not so fast. California has issued a historic first by closing every national forest within state lines.

The closure, which includes 1,690 miles of the Pacific Crest Trail, goes into effect today, Aug. 31, and will remain in effect until at least Sep. 17.

California's National Forest Closures
The U.S. Forest Service handled the initial announcement, Regional Order No. 21-07 for the Pacific Southwest Region, on Monday afternoon. The order comes after California's worst wildfire season was recorded in 2020, when an estimated 4.1 million acres burned.
***

I knew Pajama Tuesdays at work was a smart and healthy choice.

Your tie is killing you. That's not a metaphor for work-life balance; as a recent report by Insider Deutschland notes, your business wardrobe accessory could be responsible for an increase in intraocular eye pressure and an overall risk of infection, among many other health concerns.

The COVID-19 pandemic and the shift to WFH or part-time office work has certainly changed expectations about office dress codes. But maybe it's time to retire the tie except for strictly formal situations. As Insider writer Qayyah Moynihan notes, "The annoying but seemingly innocuous item of clothing could actually damage your health."

Pajama Tuesdays = Pajama People. (H/T The Fabulous Mrs. Mis. Hum.)
***
It certainly appears that Australia is one step closer to Concentration Camps. WATCH: Father handcuffed for not wearing mask as his young daughter sits on his lap

"He's got a daughter here. She is by herself. Look, the little girl is scared, man," the man filming the incident said. The officers claimed the father had "committed an offense."

On Saturday afternoon, a father walking with his daughter in the Garrison Point Reserve in George's Hall, Australia, was handcuffed by local police after he was found unmasked in Sydney's coronavirus-hit western suburbs.
***
The ONT Musical Interlude
Born on this day: 31 Aug 1945
Northern Irish singer, songwriter and musician Van Morrison. Who had with Them, the 1965 UK No.2 single 'Here Comes The Night', and the solo, 1970 album Moondance, plus over 15 other UK Top 40 albums. He has received six Grammy Awards, the 1994 Brit Award for Outstanding Contribution to Music, and has been inducted into both the Rock and Roll Hall of Fame and the Songwriters Hall of Fame. via thisdayinmusic.com
&&&
***

That's some shitty dope you have there Genius Award Winner.

The Beaufort County Sheriff's Office arrested a man who they said had cocaine stashed in a very private part of his body.

On Aug. 12, Beaufort County Sheriff's Office Drug Unit investigators arrested Phillip Rahim Reeves, 39, of 7201 Hwy. 33 in Chocowinity. Reeves was charged with Possession with Intent to Sell and Deliver Marijuana, Possession with Intent to Sell and Deliver Cocaine and Possession of Drug Paraphernalia.

Reeves' arrest came after complaints about him selling drugs. After a traffic stop and a search by K-9 Bodi, investigators found marijuana and a digital scale in Reeves' vehicle
***

In a perfect world the politicians who violated the church's 1st Amendment rights would personally pay instead of the taxpayers. Tonight's Feel Good Story of The Day.

(RNS) — The Los Angeles County Board of Supervisors on Tuesday (Aug. 31) voted to authorize a $400,000 payment to settle a legal battle with Grace Community Church over lead pastor John MacArthur's defiance of COVID-19 restrictions in the early months of the pandemic.

Under the agreement, which the board unanimously approved without discussion, the state of California will also pay the church $400,000.
***

Tonight's ONT has been brought to you by Poor Parenting Skills.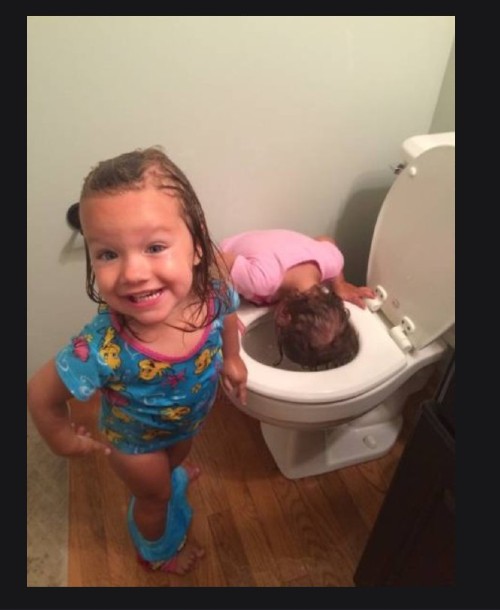 Notice: Posted with permission by the Ace Media Empire and AceCorp, LLC. ONT Tips, loose change, drink tokens and burner phones to petmorons at gmail dot com. Expense reports and complaints to upper management.


posted by Misanthropic Humanitarian at
10:00 PM
|
Access Comments