« Kabul Collapse Cafe: Ghost Moose Edition
|
Main
|
Daily Tech News 27 August 2021 »
August 26, 2021
What Rough Beast, Its Hour Come Round At Last, Slouches Towards The ONT To Be Born?
Welcome to Thursday night. Tonight's theme is petty annoyances. Like this: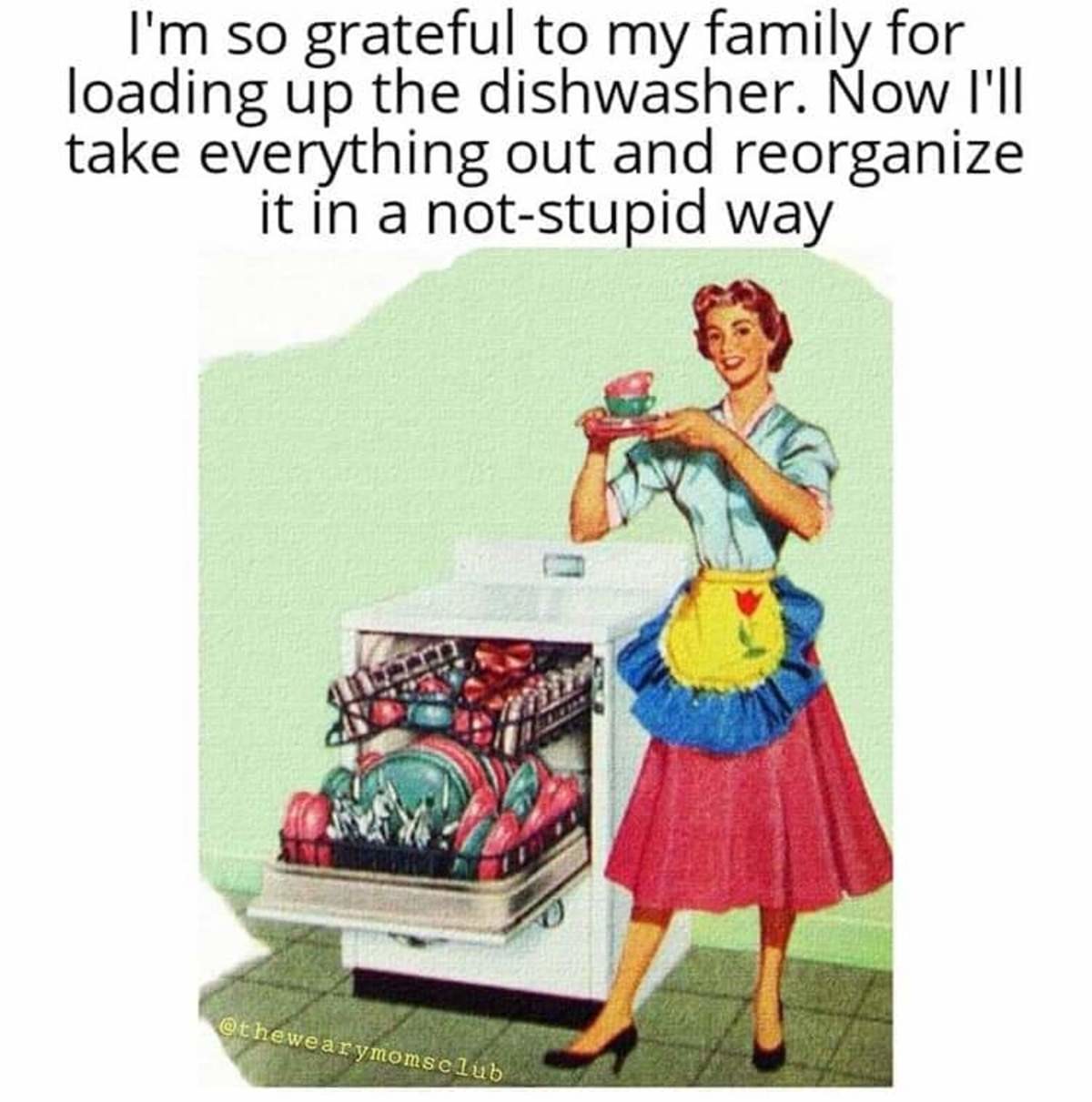 This one actually works for me. When we got married, I noticed that my wife would always rearrange the dishes in the dishwasher after I had loaded them in. I told her that I wasn't going to waste time doing the job anymore if she was just going to redo it. Why double the work? It works out, however. I do the cooking, and put the dishes in the sink. She rinses them and puts them in the dishwasher. It's been a good system for 20 years. What minor things get on your nerves like fingernails on a chalkboard?
Rock And/Or Roll
The 25 Greatest Rock Bands Of All-Time, Ranked
There are a couple of problems with this list. The biggest is that he somehow forgot #24, so the list is one short. The first questions is: Who would you put in that slot? I think I might put The Grateful Dead. Never been a very big fan of The Dead, but their influence is undeniable. Second question: How would you change the list? What bands would you add, which ones would you take off? Who would you move around on the list, and where?

Take Me Out To The Ball Game
Dude Breaks Up With Girl Via Jumbotron
Title says it all, really. We've all seen Jumbotron proposals, but this strikes me as a dick move. At least with a proposal, you are inviting the crowd to share in your joy. This is just cold.

Related: This guy is slicker than whale shit:
I don't know who the player is, but his jersey says Turner, so it's probably Timmy Turner, undoubtedly playing in the Dimmsdale Dimmadome.
Art
Don't want to step on the art thread's toes, but it's usually about paintings. Lately I've been looking at sculpture, and some of what's out there is breathtaking. Look at this, for example: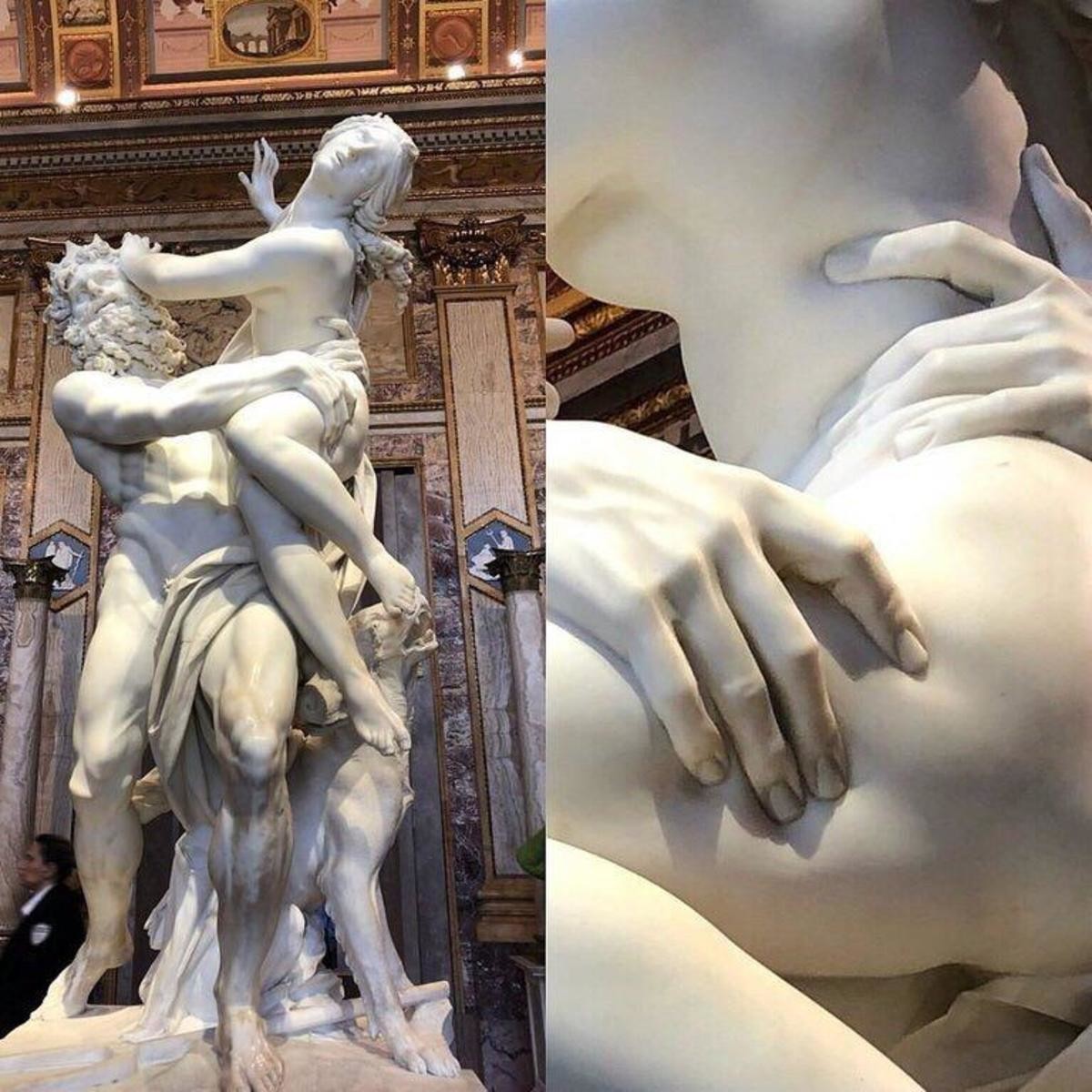 That The Rape of Proserpina ("rape" in this case meaning "carried off", not the sexual connotation it has today) by Gian Lorenzo Bernini, who carved it at the ripe old age of 23. Look at that detail, it's exquisite. Or consider this, Il Disinganno by Francesco Queirolo. Think about the work it took to carve a net from a single piece of marble! I haven't seen either of those personally, but I have seen Michelangelo's Pietà, and it's awe inspiring. It's a tragedy that people aren't creating great works of art like this anymore, and probably says more than a little bit about our culture. So what are some of your favorite sculptures?

A More Innocent Time
Hey guys, remember Bill Clinton? Remember how poisonous we thought the political atmosphere was back then, how much of a disaster Clinton was as president? Now look around at today. I'm not saying that the road from there to here isn't as clear as a morning sky, but looking back it all seems so......innocent. Anyhow, here's a blast from the past.

Feel Good Story Of The Day
Bottom-Ranked Sumo Wrestler Burst Into Tears After Winning First Championship
Good for this guy! He barely made it into the tournament, and wound up going 14-1, winning the Emperor's Cup. He's not afraid to show some honest emotion when he does it either. Video at link.

Going For The Gold
Speaking of long shots, do any of y'all know the story of how Australia won its very first gold medal in the winter Olympics? It happened in short track speed skating. Steven Bradbury was the skater, and Salt Lake was going to be his last Olympics. He'd been part of the Australian 5000 meter relay team that won bronze (Australia's first winter medal) 8 years earlier. He won his opening heat, but in the second round he came in third (top two finishers advance). But wait! The Canadian skater who finished second, Marc Gagnon, was dq'd on a technical foul, so the third place finisher, Bradbury, advanced to the semi-finals. He was running dead last, but on the final lap three skaters wiped out, allowing him to take second place. Bradbury was in the finals! And then this happened:
I'm not even mad that it probably cost the American, Apolo Ohno, the gold. Good for you Steve, never stop fighting 'til the fight is done! Longer video covering the entire chain of events here.

Honorary Moron?

Surfer bitten by shark goes to bar instead of hospital
He stunned friends by refusing to go to the hospital, instead heading to a bar to milk his newfound notoriety.
"He immediately went to a bar 'cause he was like, 'I got bit by a shark,' and people were like, 'I'll buy you drinks!' So he went and hung out at the pier," his friend RJ Berger told News4Jax with a laugh.

That's a man who knows the meaning of the old saying "Make hay while the sun shines".

Tonight's ONT has been brought to you by the word of the day: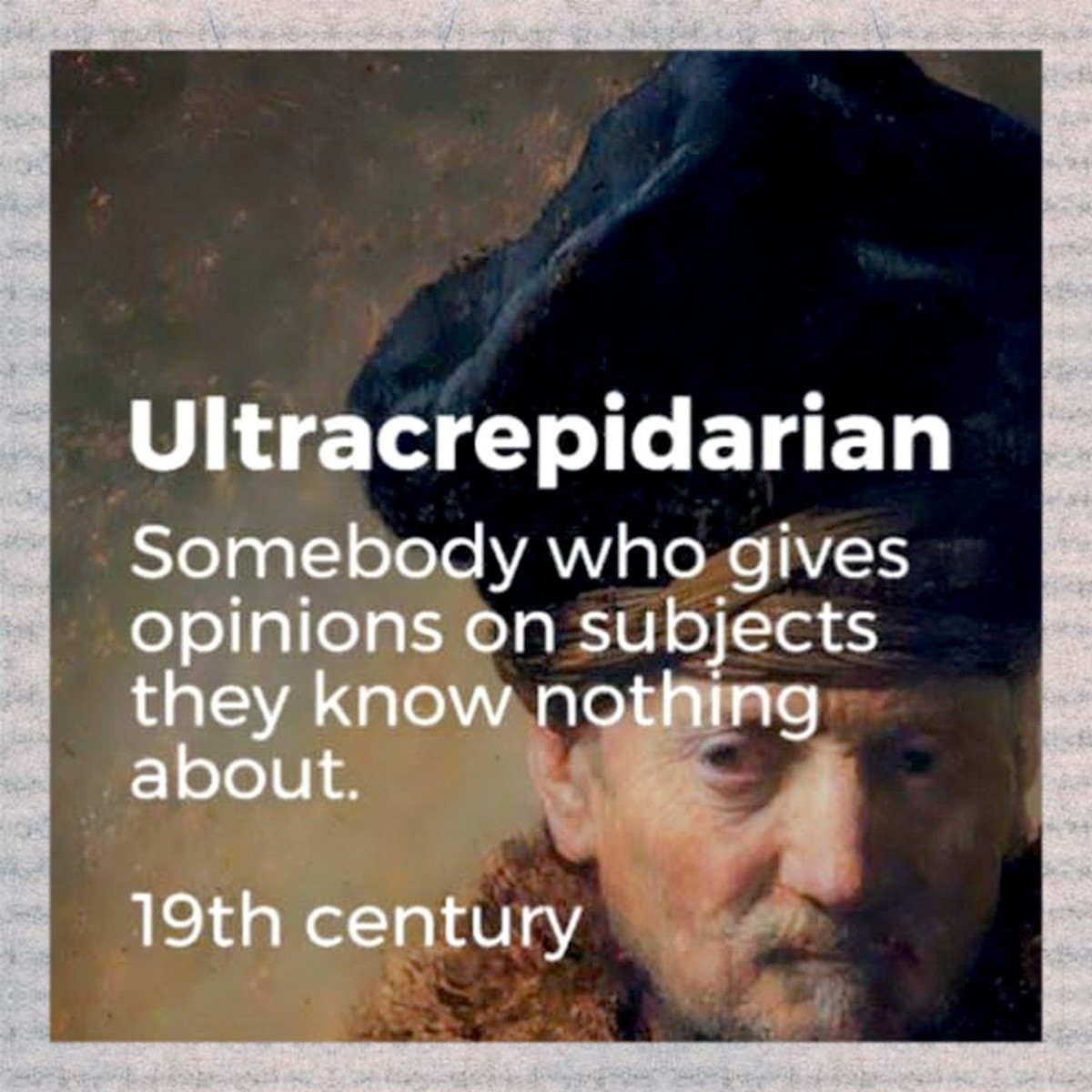 I'm thinking that's one word that needs to be brought back. It would be really useful these days.

posted by WeirdDave at
10:00 PM
|
Access Comments