« Kabul Collapse Cafe: Monkey Swimming Pool Edition
|
Main
|
Daily Tech News 24 August 2021 »
August 23, 2021
Monday Overnight Open Thread (8/23/21)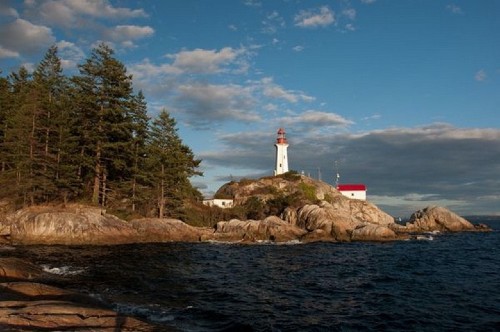 ***
The Quotes of The Day
Quote I

Facebook is a scam. It makes money on your content and personal data and doesn't pay you for it. It presents itself to the world as a service, but the only service being provided, it seems, is to cybercriminals, telemarketers, third-rate distributors of useless tchotchkes, and far from living up to it's promises of being a "Green Company", Facebook is probably responsible for more useless paper being printed upon, delivered in gas-powered mail vans, that simply finds itself in the landfill, unwanted, unread, and unnecessary in a day and age of electronic messaging and online ordering of goods and services. Matthew Noto
Quote II

"This was our biggest account in a community we care deeply about." Corley Kenna, head of communications and policy at Patagonia
Quote III

"I haven't worn a mask during this whole pandemic. I think it's gonna be pretty weird to go into a world where so many people are wearing them." British traveler Zoe Stephens
Quote IV

"Life is about always changing and adapting to different things. Today, the world wants to blame, and shame, and guilt, and fear everything all the time,"MVP QB Tom Brady
Quote V

"If the US or UK were to seek additional time to continue evacuations – the answer is no. Or there would be consequences. It will create mistrust between us. If they are intent on continuing the occupation it will provoke a reaction,"Taliban spokesperson Dr. Suhail Shaheen
***

I think that Rep. Liz Cheney (RINO-WY) should go to Afghanistan and lead by example.

Rep. Liz Cheney (R-WY) agreed with President Biden claiming that it's not the not the United States' job to build a democracy in Afghanistan. Instead, she'd like to see locals trained to counter terrorism in the region. Cheney appeared on NBC Sunday.
20 years to train and they can't and/or won't fight. But you show 'em Liz.
***

Can the United States Armed Forces be turned from the latest faculty lounge experiment back to the force that it was intended to be? Kurt Schlichter chimes in.

And why would one be confident? Who is the general or admiral fired for incompetence in not winning these wars? None. Like every other American institution, the military has forgone accountability as a means to incentivize success. That's because victory is not the measure of success; sustaining the grift is. Why do you think the undistinguished General Lloyd Austin went to work for some big contractor – and then became SecDef? Was it his competence? What war has he, or any of them, won? And has any of their failures to do so cost them?

General Milley – with his stupid WW2-era uniform designed to evoke a time when America actually won wars – is a disaster of epic proportions, but it's not all him. He's a creature of a system that stopped prioritizing victory and started prioritizing pleasing the swells in DC over delivering victory
***

The great outdoors is not a place to be unprotected. Couple found dead at campsite after complaining of 'creepy' man - Police are treating the deaths as murder

The family of a couple killed near a campsite in Utah has revealed that the victims complained about a man "creeping them out" shortly before their deaths.

The bodies of Kylen Schulte, 24, and Crystal Turner, 38, were found on Wednesday in the La Sal mountains, several days after they had been reported missing, following their absence from work.

While the police searched campsites in the area for them, one of their friends scoured more remote locations, knowing they preferred to stay in such places.

She came across their campervan and saw a body, before ringing the emergency services. The second body was later discovered by the police.

Authorities believe the women were murdered but have yet to identify any potential suspects. Along with the victims' family, they have appealed to the public for more information.

Bridget Calvert, Ms Schulte's aunt, told Fox 13 that her niece and her partner had recently spoken to friends about a man who was making them feel uncomfortable.
***

Attention seeking whores now have a new challenge.

The Milk Crate Challenge on TikTok Has Already Left Multiple People Injured

There are many TikTok trends that the average user can take part in without worrying that much about injuring themselves. There are certainly some dances that are more challenging than others, but most of those dances aren't likely to land you in the hospital. There are some trends, though, that are much riskier. As it turns out, the milk crate challenge taking over TikTok now is one such risky challenge.
***

Our society has become too dependent on "technology" at times. Just ask one Mr. Michael Williams.

CHICAGO (AP) — Michael Williams' wife pleaded with him to remember their fishing trips with the grandchildren, how he used to braid her hair, anything to jar him back to his world outside the concrete walls of Cook County Jail.

His three daily calls to her had become a lifeline, but when they dwindled to two, then one, then only a few a week, the 65-year-old Williams felt he couldn't go on. He made plans to take his life with a stash of pills he had stockpiled in his dormitory.

Williams was jailed last August, accused of killing a young man from the neighborhood who asked him for a ride during a night of unrest over police brutality in May. But the key evidence against Williams didn't come from an eyewitness or an informant; it came from a clip of noiseless security video showing a car driving through an intersection, and a loud bang picked up by a network of surveillance microphones. Prosecutors said technology powered by a secret algorithm that analyzed noises detected by the sensors indicated Williams shot and killed the man.

"I kept trying to figure out, how can they get away with using the technology like that against me?" said Williams, speaking publicly for the first time about his ordeal. "That's not fair."
***

I guess destruction of public property in Seattle or Portland is acceptable. Trespassing at the Capitol - NOT to prosecutors.

A federal judge ordered the release of an Oath Keepers member known by the nickname "Ahab" on Monday, despite concerns by prosecutors that he congregated outside House Speaker Nancy Pelosi's office with another militia member who mused about killing her.

Prosecutors do not allege that Joseph "Ahab" Hackett threatened or tried to assassinate Pelosi, but the government does claim that he traveled with a band of Oath Keepers members outside the California Democrat's office on Jan. 6.
***

The deep swamp. The cesspool of incompetence. Where job performance and results don't often matter.
Deep State Failure: Russ Travers, Fired by Trump, Is in Top Afghan Evacuation Role Under Biden

As recriminations fly among Biden administration officials over who bungled the Afghanistan withdrawal, some are questioning the responsibility of Russell Travers, who was fired by the Trump administration as acting head of the National Counterterrorism Center and subsequently rehired by President Joe Biden to lead the interagency process on the evacuation operation.
***
I do not say the following lightly: May they rot in hell. Every single one of them.

PUPPY PAIN Rescue dogs ready for adoption shot dead by council due to Covid restrictions

RESCUE dogs ready for adoption were shot dead by a heartless council "due to Covid restrictions".

The pooches - including one which had just given birth - were killed to stop people travelling to pick them up and catching the virus.
***

What happens when you follow the money? The deep swamp is universal.
Disgraced former Afghan president has ties to Biden transportation secretary Buttigieg

WASHINGTON, DC- The swamp runs deep…in fact, it runs outside of Washington, D.C., and out of the U.S… and until recently ran all the way into Afghanistan.

That was when now-former Afghan president Ashraf Ghani fled the country with, according to the Russian consulate in Kabul millions of dollars, according to the New York Post.
***

I wonder what Mo and Abdul think of the Rainbow cars?
***

Mississippi orders HIV infected people to isolate at home or face up to 5 years in prison. Just kidding the Anal Flu is good, Chinese Kung Flu bad.

The Mississippi State Department of Health issued an alert on Friday ordering any coronavirus-positive individuals to isolate for at least 10 days or face up to a 5-year prison sentence and a fine of up to $5,000.

The isolation order comes amid surging COVID-19 cases in Mississippi, as the 7-day average for new cases in the state reached 4,316 on Friday, nearly double the highest point during the second wave in January, according to Johns Hopkins University data.

Friday's order, issued by State Health Officer Dr. Thomas Dobbs, says that anyone "infected with COVID-19 must remain in the home or other appropriate residential location for 10 days from onset of illness."
***
The ONT Musical Interlude
On this day: 23 Aug 1967
Enjoying a wild birthday party Keith Moon drummer with The Who drove his Lincoln car into a Holiday Inn swimming pool. As the party had become out of control, the police were called to put an end to the festivities. Moon, ever keen to avoid the boys in blue snuck outside and got into a Lincoln Continental Limousine and attempted to make a getaway. Unfortunately, in his inebriated state he released the handbrake, and began rolling towards the pool. Moon simply sat back and waited, as the car crashed through the fence around the pool and into the water.

AND

Born on this day: 23 Aug 1946
English drummer Keith Moon. The Who With The Who he scored the 1965 UK No.2 single 'My Generation' plus over 20 other Top 40 hits, 1967 US No.9 single 'I Can See For Miles' and rock opera albums 'Tommy' & 'Quadrophenia'. Moon was voted the second-greatest drummer in history by a Rolling Stone readers' poll. Moon died on 7th September 1978 after taking 32 clomethiazole tablets. via thisdayinmusic.com
***

That's no way to officiate a sporting event. Genius Award Winner.

A soccer referee in Oklahoma has been arrested after allegedly shooting a gun in the direction of a player and several fans following an argument over a red card.

The incident allegedly occurred at around 4:00 p.m. last Sunday at the Pauls Valley Sports Complex in Oklahoma after referee Davi Bazeth gave a player a red card during an adult match, which meant the latter was ejected from the rest of the game.

Pauls Valley Assistant Police Chief Derrick Jolley told local station KFOR that after the red card was shown to one of the players, "the incident started to escalate, got kind of heated, [I] believe there was some pushing and shoving.
***

It's tough to lose a parent. Tougher when you're a child. Tonight's Feel Good Story of The Day.

A 9-Year-Old Asked For Jeeps To Escort Her Father At His Funeral. The Jeep Community Answered The Call

A nine-year-old girl asked for Jeep drivers to join her father's funeral procession because she shared a love for Jeeps with her dad.

The Jeep community answered the call.
***

Tonight's ONT has been brought to you by Amateur Forester.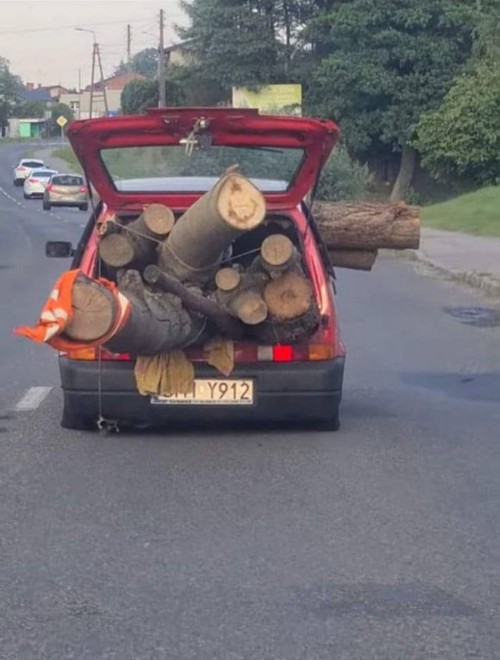 Notice: Posted with permission by the Ace Media Empire and AceCorp, LLC. All litigation documents to be submitted to Dewey, Cheatem & Howe, S.C. The ONT is proudly produced in the USA with minimum wage labor.

posted by Misanthropic Humanitarian at
10:03 PM
|
Access Comments