« Saturday Evening Movie Thread 08-21-2021 [TheJamesMadison]
|
Main
|
Daily Tech News 22 August 2021 »
August 21, 2021
Saturday Overnight Open Thread (8/21/21)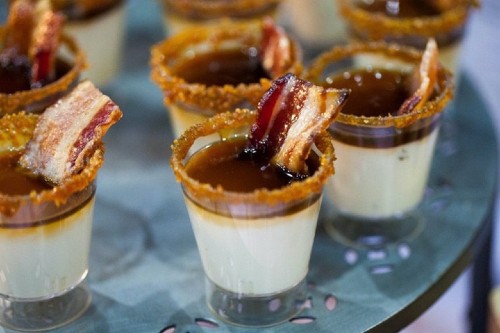 ***
The Saturday Night Joke
It was a dark and stormy night, somewhere a dog barked, a woman screamed when two priests and a rabbi walked into her bar.

Just kidding.

I knew a guy, used to work in the New Orleans Zoo back when I was in high school. This guy worked in the penguin enclosure and was always bitching about how cold it was. Anyway, the zoologists and veterinarians running the nutrition and dietary program for the penguins noticed that one of the mixtures they had started feeding the Gentoo birds was having a very interesting side affect.

Now the Gentoos, not being endangered or otherwise population sensitive, were allowed pretty much free rein of the water world areas of the zoo at that time. They occasionally would get into the dolphin enclosure where the alpha male dolphin would eat them.

Stay with me here, this is where that interesting side affect comes into play.

The alpha male dolphin seemed to be more healthy and less prone to illnesses than the rest of the dolphins. This intrigued the zoologists quite a bit, so they began sequencing the DNA of this alpha male dolphin and discovered that his aging process markers were running a good bit slower than his dolphin peers. He was actually getting an elongated life span, just from eating the Gentoo penguins and their special dietary supplements!

They quickly began a control group experiment to test this out on dolphins in another zoo in Houston to, ya know...follow the science so to speak. But the zoologists were getting squeamish about the homicide they were inflicting on the cute little flightless birds so they started harvesting the eggs and mixing them into the fish they fed the dolphins in the other zoo.

Now my high school buddy volunteers to help in this experiment, after all, harvesting penguin eggs was better than scooping up penguin shit on the rocks. His first day on the new experiment, he was carrying the penguin eggs through the back of the zoo past the lion enclosure where his girlfriend worked so he could show her the eggs. When he entered the area, the old mountain lion they had hand raised from an infant was all sprawled out in a sunny spot, belly up, sleeping like all house cats do. In the way, creating a trip hazard.
So my buddy goes to step over this sleeping mountain cat and the damned EFF BEE EYE arrests him on the spot! Evidently he was *read this part in a Boston accent​* "transporting young gulls over a staid lion for immortal porpoises" and that kind of stuff is looked down on rather harshly by the Top Men. (H/T Bif Bewalski)
***

So Saturday night is supposed to be light. However, I just couldn't let this slide. As a society we really don't have any major problems do we?Why More Happy, Healthy Couples Are Sleeping in Separate Bedrooms

I always assumed it said bad things about my capacity for intimacy that I've often thought, should I one day make the grave error of moving in with a romantic partner, I would want us to have separate bedrooms.

But it turns out I'm not the only one whose romantic ideals center around plenty of space and solitude. Various books and articles about happily cohabitating partners who live together but sleep in separate bedrooms have begun popping up in recent years, and coronavirus lockdown conditions have done little to discourage the idea.
***
It's all fun and games until you jump in. I failed at van life after a month. Here are 6 of the worst mistakes I made.


I failed at van life after a month. Here are 6 of the worst mistakes I made.

The writer standing in front of a gray and orange van
I made several mistakes while trying van life. Lauren Poulson for Insider
I wanted to adventure and explore the outdoors, so I moved to New Zealand and bought a van.

I didn't research enough about cars or purchasing a van beforehand.
Don't tailor your life around the van, but rather choose an option that already fits your needs.

In college, my life revolved around the library, so by the time I graduated, I couldn't imagine spending my days holed up in a cubicle. I yearned for adventure and the great outdoors.

So I decided to spend a year traveling around New Zealand on a working holiday visa. It sounded like exactly what I needed: rugged mountain peaks, clear ocean waters, and no offices in sight.

I had never seriously considered van life, but it seemed like the perfect way to explore at my own pace. Infatuated by images of little vans surrounded by vast, sweeping landscapes, I decided to buy one.

Several thousands of dollars and an embarrassingly short time later, I found myself on a plane back to the US. Here are six of the worst mistakes I made:

Living in or out of a van never appealed to me. Now a cabin? That's a different story.
***
***

The ONT Is Always Looking Out For You TM So is Weasel who shared this with us.


Falling into the Looking Out For You category: Granted it is an older story. But, something worth pondering.

If you're feeling stressed and want to take advantage of the health benefits of spending time in nature—which studies say can reduce depression and anxiety, lower blood pressure, cut the risk of other diseases, and boost creativity and cognitive abilities—you might want to aim for two hours outside a week.

A new study looked at data from a U.K. government survey that asked nearly 20,000 people in the U.K. to track their activities for a week. Those who spent two hours in nature, whether that happened in one trip or several smaller visits to a park, were significantly more likely to report better health and well-being than those who spent less time outside. After about 200 to 300 total minutes outside, the effect peaked.
***
The ONT Musical Interlude
Born on this day: 21 Aug 1938
Kenny Rogers, singer-songwriter, record producer, actor, and entrepreneur. He has charted more than 120 hit singles across various music genres, topping the country and pop album charts for more than 200 individual weeks in the US alone. He was voted the "Favorite Singer of All-Time" in a 1986 joint poll by readers of both USA Today and People. Rogers died on 20 March 2020 age 81 from natural causes. via thisdayinmusic.com
***
Born on this day: 21 Aug 1952
Turkish-born English musician, singer, actor and songwriter Joe Strummer who was the co-founder of The Clash, who had the 1979 UK No. 11 single 'London Calling' and the 1982 US No. 8 single 'Rock The Casbah. Their 1991 UK No.1 single 'Should I Stay Or Should I Go', was first released 1982. He later formed Joe Strummer & The Mescaleros. He died on 22nd December 2002 of an undiagnosed congenital heart defect. via thisdayinmusic.com
***
Who carries his tattooing equipment to his gig at a MickyD's? Our Genius Award Winner.

An employee who turned a McDonald's into a makeshift tattoo parlor is behind bars, charged with inking a juvenile inside the South Carolina eatery late Friday evening, police report.

Investigators today arrested Brandon D'Marcus Presha, 28, on a pair of criminal charges in connection with the August 6 tattooing at a McDonald's in Laurens, a city about 70 miles from Columbia.

Presha, pictured above, is being held in the county jail on $25,000 bond. He has been charged with tattooing a minor and tattooing without a license.

Police learned of the tattooing after witnesses posted videos showing Presha--wearing gloves and seated at a table in the McDonald's dining room--working on his underage client. Police have not revealed the age of the juvenile, whose arm was tattooed by Presha.

According to the McDonald's website, the restaurant in Laurens is open 24 hours.
***

Tonight's ONT has been brought to you by The Ace of Spades Pet Thread and The Ace of Spades Gun Thread. (H/T Blake)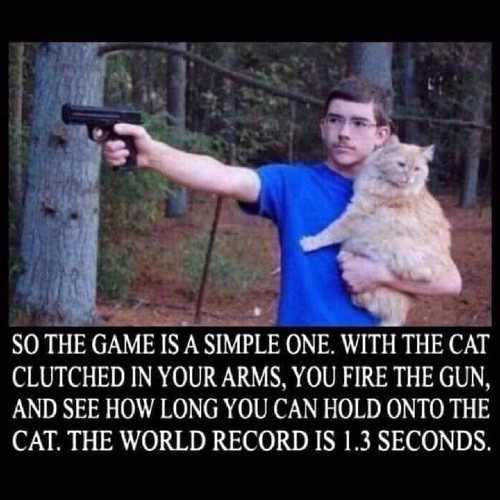 Notice: Posted with permission by who we aren't sure. The dog ate the note.


posted by Misanthropic Humanitarian at
10:00 PM
|
Access Comments