« BidenAir External-Berths-Only Flight Lounge: Bat By Popular Demand Edition
|
Main
|
Daily Tech News 18 August 2021 »
August 17, 2021
Tuesday Overnight Open Thread (8/17/21)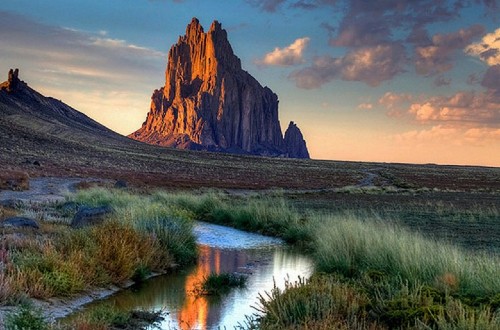 ***
The Quotes of The Day
Quote I

"I think that's really hard being on the main stage right now with so many political issues for athletes. There's a lot of pressure, and ultimately at the end of the day, our number one focus should and has always been to win first."Hope Solo
Quote II

The Afghans now at the greatest risk are the same ones who have been on the forefront of progress inside their nation. President Biden has promised to evacuate these Afghans, along with American citizens and our allies. The United States government has the legal authority to cut the red tape for refugees during urgent humanitarian crises. And we have the responsibility and the resources to secure safe passage for them now, without bureaucratic delay. Our most stalwart allies, along with private NGOs, are ready to help. Former President George W. Bush
Quote III

"What's clear today is that no one with the last name Cheney should even be speaking publicly right now. This origin of this debacle lies at their feet,Sen. Rand Paul (R-KY)
***

What do I and the ghost of Michael Jackson have in common? We wouldn't stick our dick in this crazy. Besides, I'm married to the fabulous Mrs. Mis. Hum.

A MEDIUM claims she is married to Michael Jackson's ghost - but he refuses to have sex with her.

Kathleen Roberts says The King of Pop's spirit lives inside her and uses her body to dance and sing
Oh the things I find to keep you entertained at times.
***

Excellent points even if NSFW-Language
***

The Chinese Kung Flu vaccine is so damn great the NFL Raiders are requiring you to be jabbed so you can attend and watch overpaid primadonnas in person.

The Las Vegas Raiders are the first NFL team to announce they will require fans at home games at Allegiant Stadium to show proof of COVID-19 vaccination.

The team's vaccination/no-mask policy will take effect for the team's Sept. 13 regular-season opener against the Baltimore Ravens on "Monday Night Football."

"Health and safety has always been our number one priority," Raiders owner Mark Davis said in a statement released by the team. "After consultation with (Nevada) Governor (Steve) Sisolak and other community leaders, this policy ensures that we will be able to operate at full capacity without masks for fully vaccinated fans for the entire season."
***

NYC response to crime: Defund the police and pay criminals not to be criminals.


New York – New York City Mayor Bill de Blasio who supported defunding the police a year ago seemingly believes he has the answer for the surge in gun violence. He plans to spend one million dollars on a violence prevention program that provides participants with intensive mentorship and financial incentives for not committing violence.
You Morons are free to start a pool and bet accordingly on the results of this folly.
***

CNN reporter opines about the German army and their Hitler chants.

"Yes, it is true that these Nazis want to envelop the world in 1000 years of fascist darkness and wipe out the Jewish people, but they all seem so nice and polite!" said the reporter. "There are wives and children here, and they're all smiling and laughing, and one even gave me a bite of her apple strudel! How thoughtful!"

According to experts in the media and in Hollywood, evil people are always monstrous, psychopathic cartoon villains and they are never nice or polite to anyone. This led to the reporter feeling very confused.
***
So Little Johnny what did you do at the birthday party? We watched this big f*cking alligator kickin' ass.

A ZOO keeper was dragged into a tank of water by an alligator in front of horrified children before she was saved by a heroic visitor.

A terrifying video showed the moment the employee at Scales and Tails reptile center in Utah was nabbed by the beast.

Oh Little Johnny.

Speaking of animals and NSFW-Language Ozzie Man looks at sheep. And not that way either.
***
#LearnToCode as a banning offense on Twitter has been replaced by #Bomb Disney executives. Florida man and his new Twitter account.

A man went on a prolific tweetstorm, ranting about a video game company's ongoing legal problems and threatening to blow up Disney executives' homes, Florida authorities say. Deputies arrested Steven James Jordan, 31, on Thursday and booked him into the Pinellas County Jail, online records show.

According to authorities, Jordan made a Twitter account on Sunday, Aug. 8. It went off the rails quickly, based on the allegations. Jordan made 186 posts within three hours, deputies said in a news release. The suspect made a total of more than 200 tweets on the account, Pinellas Sheriff's spokesperson Deputy Amanda Sinni told Law&Crime in an email. Jordan was arrested because he allegedly wrote Disney some threatening tweets, going as far as to tag them.
***

An ounce of prevention is worth a pound of cure especially of you are a totalitarian nanny.

New Zealand will enter a snap nationwide lockdown at its highest level on Tuesday night after a 58-year-old man from Auckland tested positive for COVID-19, Prime Minister Jacinda Ardern announced.

Why it matters: This is the first coronavirus case confirmed in NZ's community for 170 days and officials are concerned the man may have the highly contagious Delta variant. New Zealand has only experienced a level 4 lockdown once before, early in the pandemic.

This is only the second lockdown for communities outside Auckland, NZ's most populous city, since the pandemic began. Auckland has previously locked down under the less-severe alert level 3 since the first alert level 4 lockdown.
Driving the news: Ardern noted at a news conference Tuesday that researchers were working to identify what strain of the virus the man has.
***
If any of you Morons run in the Prince Harry circle. Please tell him and his wife to shut their pieholes.

The Duke and Duchess of Sussex say they have been left "speechless" at the Taliban takeover but remained tight-lipped on the growing anger at pal Joe Biden.

In a lengthy joint statement posted on their Archewell site, the pair urged the world to prove "our humanity".

And they expressed their heartache at other global issues - including the earthquake in Haiti and new Covid variants.

But the former GMB host was having none of it - tweeting "if only" they were speechless and said nothing.

Prove our humanity? Prove you have fucking brains.
***
If our beloved Limey White Trash don't succeed with their pleas to the Taliban perhaps this will convince them to be humane. Facebook shuts down the Taliban accounts. Oh that will show them!11.

As the Taliban took control of Kabul, Afghanistan, WhatsApp reportedly blocked multiple channels the group was using to communicate. Facebook, owner of the encrypted messaging app, told the Financial Times on Tuesday that it had blocked a number being used by the Taliban as a hotline for civilians in the Afghan capital to report violence and looting. WhatsApp also blocked other "official Taliban channels," according to the report.

"We're obligated to adhere to U.S. sanctions laws," a WhatsApp spokesperson said Tuesday via email. "This includes banning accounts that appear to represent themselves as official accounts of the Taliban. We're seeking more information from relevant US authorities given the evolving situation in Afghanistan."
***

What's our next military disaster? Could it be Taiwan?

A senior US senator, also a member of the US Senate Select Committee on Intelligence, on his social media revealed that the US has 30,000 soldiers stationed in China's Taiwan island.

Chinese experts said if this is true, it is a military invasion and occupation of China's Taiwan and equivalent to the US declaring war on China.

If the tweet is correct, China could immediately activate Anti-Secession Law to destroy and expel US troops in Taiwan and reunify Taiwan militarily, experts noted.

In the tweet, Senator John Cornyn listed the number of US troops stationed in South Korea, Germany, Japan, China's Taiwan and on the African continent to show how the number of US soldiers has dwindled in Afghanistan. But in the process, Cornyn revealed the shocking news that there are 30,000 US troops on China's Taiwan island.
***
A dribble here. A drop there. The next thing you know you have a flood of information about the treacherous FBI and their illegal ways.

There's a new report out today about the FBI's hand in the Whitmer kidnapping, with the defense attorney offering evidence that the FBI instructed his client, one of the plotters, to cover up their involvement, which he claimed was 'unlawful':

DC EXAMINER – The attorney for a man accused of being involved in a plot to kidnap Michigan Gov. Gretchen Whitmer alleged that an FBI agent instructed an informant to lie and delete text messages that would reveal the agency was unlawfully furthering the conspiracy.

Attorney Michael Hills, who represents defendant Brandon Caserta, made the accusations Friday in a court filing, asking Judge Robert Jonker of the Western District of Michigan to order the government to produce all communications between Special Agents Impola Henrik and Jayson Chambers and the informant of the Wolverine Watchmen militia group, known as "Dan."
***
The ONT Musical Interlude
On this day: August 17, 1969 - Woodstock Festival
The final day of the 3 day Woodstock Festival took place at Max Yasgur's farm in Bethel, New York. Acts who appeared included Crosby, Stills Nash & Young, The Who, Jimi Hendrix, Ten Years After, John Sebastian, Sha Na Na, Joe Cocker, Country Joe and the Fish, The Band, Ten Years After, Johnny Winter and Paul Butterfield Blues Band. Over 186,000 tickets had been sold but on the first day the flimsy fences and ticket barriers had come down. Organisers announced the concert would be a free event, prompting thousands more to head for the concert. via thisdayinmusic.com
***

House keeping is not their strength. Genius Award Winners.
GRIM FIND Two women 'hid roommate's dead body in their New York home for a WEEK' while hosting several parties

Stephanie Hillburn, 43, was arrested last week and charged with the concealment of a human corpse.

The felony charge could get her up to four years in prison, according to WRIC.

The other roommate, Deborah Elgin, is currently in prison for other, unrelated charges and will likely face a similar charge.

Police found Barter's body after receiving an anonymous call for a welfare check on Valentine's Day this year.

Police said when they began speaking to Hillburn and Elgin about their roommate, the pair became nervous.

They then discovered Barter's corpse in her bedroom, and she appeared to have been there for some time.
***

Quite the adventure and Tonight's Feel Good Story of The Day.
A serendipitous series of events turned an 11-year-old boy into a stalwart hero, after a dying man gave him a tent.

Last year, just before the pandemic reached the UK, Max Woosey's parents were helping to care for a neighbor, Rick Abbott, who had terminal cancer.

They came to appreciate how vital it was that the local hospice in North Devon was able to help their neighbor remain in his own home, which was his final wish.


Just before he died, Abbott gave Max a gift.

"My friend Rick gave me his tent before he died and made me promise to go have an adventure."

Max realized that most of the fundraising for the hospice was cancelled and services were closed due to COVID-19, so on March 29th, 2020, he began sleeping in his new tent pitched in the backyard, hoping to raise £100 for the hospice.
***

Tonight's ONT has been brought to you by Gourmet Advice.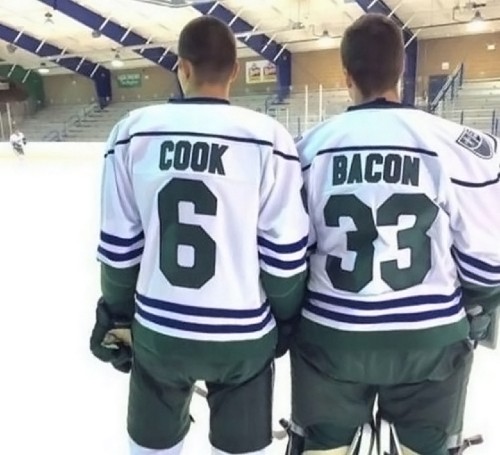 Notice: Posted with permission by the Ace Media Empire and AceCorp, LLC in a facility that deep fries the hell out of everything which is wrapped in gluten.

posted by Misanthropic Humanitarian at
09:58 PM
|
Access Comments