« Saturday Evening Movie Thread 08-14-2021 [Moviegique]
|
Main
|
Daily Tech News 15 August 2021 »
August 14, 2021
Saturday Overnight Open Thread (8/14/21)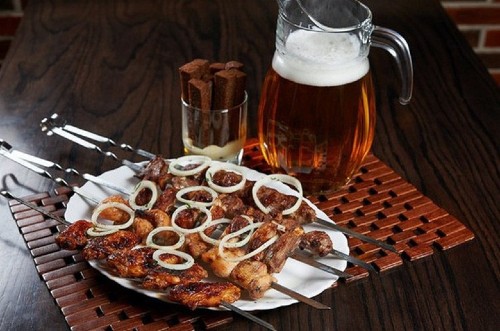 ***
The Saturday Night Humor

I asked my husband if I was the only one he had ever slept with. He said yes, all the others were nines and tens. Give it a minute....
I'm on two diets. I wasn't getting enough food on one.
A cold seat in a public restroom is unpleasant. A warm seat in a public restroom is worse.
Apparently RSVP'ing to a wedding invitation "Maybe next time," isn't the correct response.
Don't irritate old people. The older we get, the less "Life in prison" is a deterrent.
Have you ever listened to someone for a minute and thought "Their cornbread isn't done in the middle."
Aliens probably fly by earth and lock their doors.
"You will hit every cone on the highway before I let you merge in front of me because you saw that sign 2 miles ago like I did."
I really don't mind getting older, but my body is taking it badly.
It turns out that being an adult now is mostly just googling how to do stuff.
I miss the 90's when bread was still good for you and no one knew what kale was.
Do you ever get up in the morning, look in the mirror and think "That can't be accurate."
I want to be 14 again and ruin my life differently. I have new ideas.
As I watch this new generation try to rewrite our history, one thing I'm sure of....it will be misspelled and have no punctuation.
I told my wife I wanted to be cremated. She made me an appointment for Tuesday. (This is from the guy in the first one!!!)
Confuse your doctor by putting on rubber gloves at the same time he does.
My wife asked me to take her to one of those restaurants where they make food right in front of you. I took her to Subway.
I picked up a hitchhiker. He asked if I wasn't afraid, he might be a serial killer? I told him the odds of two serial killers being in the same car were extremely unlikely.
I went line dancing last night. OK, it was a roadside sobriety test... same thing.(H/T CBD)

***
Is she stupid or high? You decide.
***
Some people like a stationary second home. Some people like to camp. While others like to move about the country in a RV. This is pretty cool school bus conversion.

Gregoire Thoby, 33, and Fabrice Delaure, 52, are so committed to their nomadic lifestyle that they have even sold their house in California and have "no destination" set, apart from adventure.

"We lived in an off-grid RV for some time in France and Spain and absolutely loved being nomads, the freedom of it," says Gregoire, who moved to LA from Paris with Fabrice in 2015.

"We wanted to let go of things: our apartment, most of our belongings, our upstairs neighbour's phone calls in the middle of the night. Work less, earn less, live more."
***

Oregon Muse regularly posts delicious looking food and recipes in his Daily Rants. Regulars know that CBD has an outstanding Food Thread on Sunday afternoons. The Saturday ONT usually has a drink or drinks with food for the photo above the fold.
Tonight, The ONT tries its hand at food. I TRIED TO RECREATE MY FAVORITE DISCONTINUED HOT POCKETS - An incredible culinary horror ensued

I don't like to waste food. For whatever repressed childhood reason, a wave of guilt washes over me when uneaten food goes into the trash. This can have its benefits — like when I make banana bread from overripe bananas — but it also has drawbacks. Which is why I can sometimes be found eating cold dinosaur chicken nuggets after my daughter becomes full after a single stegosaurus.

Things were no different during this past school year. When my daughter was learning virtually, her school district sent home what would have been her school lunches. There was good stuff in there — like little boxes of cereal and fresh fruit — but there were also less appetizing things, like frozen mystery meat and off-brand Hot Pockets, the latter of which is where this journey begins.

Have any of you attempted to recreate an OTC food product? If so what were the results?
***

We all collect something. Since this is a Smart Military BlogTM I thought we would cover what one man, identified in court documents as Klaus-Dieter F. from Heikendorf, collected.

For decades, a German man has stockpiled Nazi weapons of war in his basement, including a 45-ton Panzer-V (Panther) tank and an 88-millimeter anti-aircraft gun. Now, a German court has given him a 14-month suspended sentence and fine of about $300,000 for the arsenal, which was seized in a raid in 2015.
How the hell do you get a tank into your basement? Awesome collection, too bad some sniveling Karen had to spoil it for Mr. Klaus-Dieter F from Heikendorf.
***

Is this guy the Official Chaplin for The Bulwark & Conservative, Inc.?

If I was as smart as Jim Bakker's audience, I would join them in buying a $1,000 "Miracle Blanket" that magically pays bills.

Bakker, the convicted fraudster televangelist who was recently fined for selling a phony Covid-19 cure, seems destined to spend the rest of his life running grifts on wide-eyed suckers. At this point, anyone giving this guy a nickel deserves what they receive in return.
***
The ONT Musical Interlude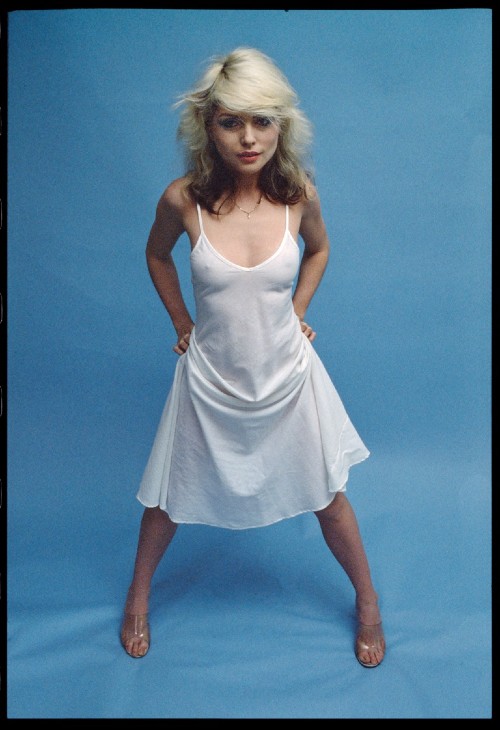 Debbie Harry of Blondie.
Debbie Harry And Me – Shooting The Blondie Singer in 1970s New York City
Chris Stein 's photographs of Debbie Harry and friends take us back to a great era of music

"I had no idea that Chris was a voyeur when I met him. How could I know? His mother told me when we met that his personality was fully intact as a tiny baby."
– Debbie Harry
&&&
***

Gun safety rules apply to every type of gun, including nail guns. Ouch!!!Genius Award Winner.

Factory worker, 27, gets 1.8cm-long nail removed from his scrotum after accidentally shooting himself with a nail gun
An unidentified man was rushed to hospital in Ancona after he shot himself
Doctors could not see evidence of the nail penetrating his scrotum despite pain
An ultrasound revealed the 1.8cm nail and surgeons removed it immediately
***

Remind me not to fall asleep while drafting an ONT............

***
Tonight's ONT has been brought to you by Forgotten Holidays. (H/T CBD)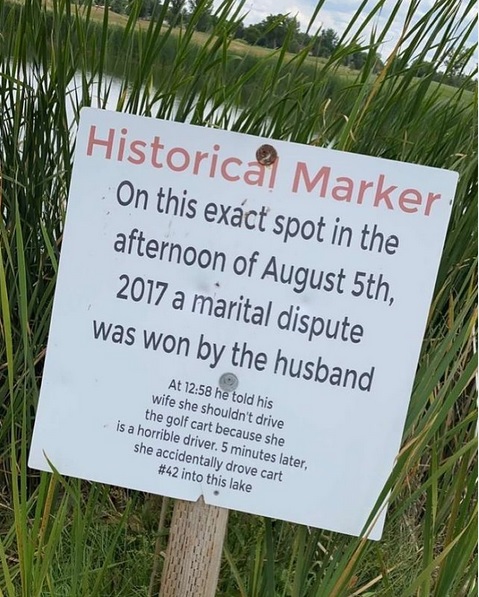 Notice: Posted with permission by the Ace Media Empire, AceCorp, LLC. and the Dynamic Dental Insurance Co. No shoes, no shirt, no pants, no underwear, no problem.


posted by Misanthropic Humanitarian at
10:00 PM
|
Access Comments