« Four States Will Be in Defiance Of Federal Court Order If They Comply With CDC's Eviction Moratorium; Judge In Large Tennessee County Is Refusing To Enforce CDC's Edict
|
Main
|
Lego Tactical Assault Squad Cafe: We Don't Deserve Dogs Edition »
August 10, 2021
Quick Hits: It's a Woke World After All Edition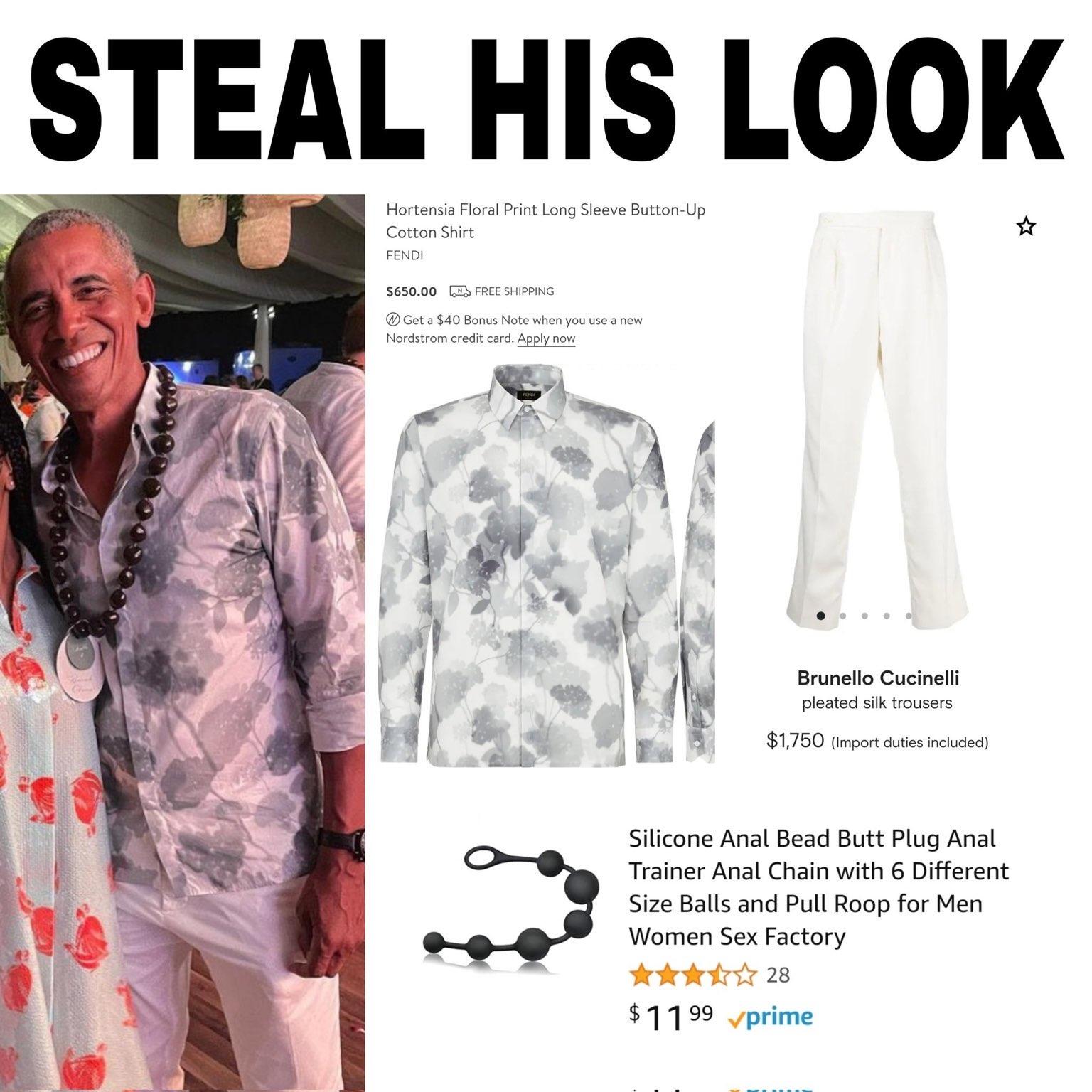 The Atlantic says that Granny Rictus McBotoxImplants will step down as Speaker of the House next year.
"Sometime in the not-so-distant future, probably after next year's midterm elections, House Speaker Nancy Pelosi will announce that she's stepping down" the Laurene Powell Jobs-owned publication wrote.

"Her top deputies... aspire to her job, but they're also in their early 80s, and most Democrats in and out of Congress are counting on them to step aside too. Of course, they all have stock responses denying that anyone is ever going anywhere," the article continued. "But the day is coming."

"Democratic members of Congress won't talk about any of this publicly, as if Pelosi might suddenly appear and pull their hearts from their chests," Atlantic added before offering their elevator pitch for the next House speaker. "Pretty much every Democrat in Congress and beyond is confident that Representative Hakeem Jeffries of New York will be the next speaker of the House, if Democrats manage to hold on to their majority next year."
DC Comics is making Robin gay.
No, not Dick Grayson. He hasn't been Robin in decades.
No, not Jason Todd. He also hasn't been Robin in decades.
No, not Damien Wayne, the current Robin.
No, they're doing what they always do: they take a minor character and turn him gay.
He didn't used to be a minor character. He used to really be Robin. But Tim Drake, the Robin from the 90s, basically got ejected from the Batman timeline due to DC's half-assed reboot attempt. (They couldn't make a 30 year old Batman work while claiming four different Robins served under him, and Tim Drake got the boot.)
So DC doesn't know what to do with him.
So, of course, they made him gay, despite a previous history of unblemished heterosexuality.
There's one more wrinkle to this:
Tim Drake was popular partly because he was... the evangelical Christian Robin.
He was a believer, and belief was central to him.
So once again, whether by coincidence or design, a character associated with the conservative Christian right is made gay. Just as Marvel recently decided that Starlord -- played by conservative Christian Chris Pratt -- is gay too.
You'd almost think there is some agenda at work.
But they'll get their Smoosh Clicks from Buzzfeed and Vice and the Mary Sue and Salon and Slate and all the other clickbait promoters.
And that's all that matters.

Bonhomme sent the below clip. Biden appears to walk past the door, then back to it, after a secret service agent intercepts him from wandering around like an Alzheimer's patient lost in a Walmart parking lot.
Joe Biden is a Russian Agent:
This pyrsyn is employed by the US Navy to "create a task force" "decolonize" their training and education "using an intersectional anti-racist feminist liberatory framework."
So many norms are being restored. Thanks, NeverTrump! Thanks, Conservative, Inc.!
Thanks, libertarian billionaire donors who pay fake-conservative Gollums to propagate a near-religious ideology putting billionaire donors at the center of creation!
The White House hired an "influencer" to influence people to get the vaccine:
That guy just influenced my T-cells down to zero.
That's a really important point: Which group, among those most unlikely to be vaccinated, is this specimen appealing to?
Blacks? No.
Hispanics? Good heavens no!
Traditionalist whites? Again, no.
Which group is actually gay-crazy?
Well... leftwing upper middle class white women.
Who are the most Covid-Panicking Karens on the planet.
In other words: the group most likely to be wearing vaccination cards for earrings.
So is this an attempt to actually get people vaccinated, or just to virtue signal about how woke and pro-effeminancy the White House is?
Spoiler: the latter, you goofballs.
Climate lockdowns are coming:
Remember, Fauci says that you're petty preference for freedom must be swept aside if the government has a "serious" objective.
"I'm sorry," he said. "I know people must like to have their individual freedom and not be told to do something, but I think we're in such a serious situation now that under certain circumstances, mandates should be done."
What could be a more "serious situation" than the Fate of the Earth?
The weird thing is: He doesn't sound that "sorry" to me.
It sounds as if he's sexually aroused for the first time in 30 years.
Speaking of "men" being sexually aroused for the first time in 30 years:
True Conservative Christian Pastor David French: Hungary is sick and fascist because it doesn't allow gay weddings or the teaching of transgenderism to children:
Remember back when David French was grifting from right-wing donors instead of left-wing donors?
From dri in the sidebar: A great ad, but not from the GOP. Of course.
Every time you think it can't get worse, it does:
You might want to open up two browsers so you can read the lyrics. They're hard to understand by ear because it's all high-pitched kid voices singing.
Lyrics:

It's a world of privilege, in boats that are cramped
Welcome to Disney's re-education camp
So if your skin is white
It is time you're contrite
It's a woke world after all
It's a woke world after all
It's a woke, woke world
It's a world of power, a world of fears
And we work long days to make souvenirs
Although millions have died
And the Uyghurs aside
It's a woke world after all
It's a woke world after all
It's a woke, woke world
There is a land where you once lived free
as a capitalist pig of the bourgeoisie
We could eat 'till we're fat
and would vote Democrat
If we just get past that wall
It's a woke world after all
It's a woke, woke world
We're all Marxists after all
It's a woke world after all
The video's maker, Politizoid, adds this quote from Walt Disney himself:

"Tomorrow will be better as long as America keeps alive the ideals of freedom and a better life." -- Walt Disney

posted by Ace at
05:45 PM
|
Access Comments