« Lego Tactical Assault Squad Cafe: We Don't Deserve Dogs Edition
|
Main
|
Daily Tech News 11 August 2021 »
August 10, 2021
Tuesday Overnight Open Thread (8/10/21)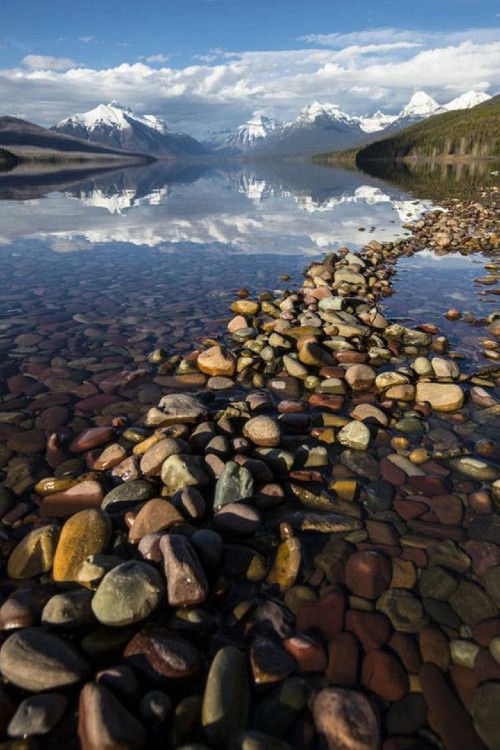 ***
The Quotes of The Day
Quote I

"I felt so bad because he protected the country and I can't even protect his memory," Erica Laws
Quote II

"I'm not worried -- and it's unkind to say this -- I'm not worried if an idiot gets COVID and dies," the rocker matter-of-factly states. "I'm worried he takes other people with him. Who didn't have a choice. It doesn't have to be death. Being in a hospital is horrific. There are so many cases of people who were deniers and who are begging in the hospital to get the vaccine. But it's too late." Gene Simmons of Kiss
Quote III

"I'm a conservative. I think you govern best when you govern closest to the people being governed. And if a local community is having—their ICU is full, and the people at the local schools see that they've got to stay open, because otherwise children miss out for another year of school, and they put in policy, then the local official should be listened to" Sen. Bill Cassidy, MD (R-LA)
Quote IV

"Servicing the lavatory was a first time experience for me. You have to experience some of the dirtier jobs to be able to relate to and respect what the airmen go through every day." U.S. Air Force Capt. Erin Walsh, 380th Expeditionary Aircraft Maintenance Squadron
Quote V

"Nobody will ever understand why Mitch McConnell allowed this non-infrastructure bill to be passed. He has given up all of his leverage for the big whopper of a bill that will follow. I have quietly said for years that Mitch McConnell is the most overrated man in politics—now I don't have to be quiet anymore," Pres. Donald J. Trump
***
I normally don't report celebrity crap. But............***SNORT***. Poor Meghan Princess Grifter.

THERE were some very special celebrations taking place last week, with Meghan Markle and Barack Obama both marking their birthdays on August 4th.

However, the Duchess of Sussex - who turned 40 - is reported by a royal expert to be unhappy that she wasn't invited to the former US President's party.
***

In a just world, someone would be going to prison and suffering the indignities that are associated with prison. However, since Washington D.C. swamp critters are involved. There will be no consequences for anyone.

The Office of the Inspector General for the National Security Agency announced Tuesday an investigation has been launched after Fox News anchor and journalist Tucker Carlson was unmasked.

"The National Security Agency Office of the Inspector General (OIG) announced that it is conducting a review related to recent allegations that the NSA improperly targeted the communications of a member of the U.S. news media. The OIG is examining NSA's compliance with applicable legal authorities and Agency policies and procedures regarding collection, analysis, reporting, and dissemination activities, including unmasking procedures, and whether any such actions were based upon improper considerations. If circumstances warrant, the OIG will consider other issues that may arise during the review," the office released in a statement.
***

Honor among thieves? No!
Someone claiming to work with one of the most notorious ransomware gangs says they're fed up with how extortion money is divvied up and has leaked a host of the gang's files on a hacker forum.

The files, posted to a forum frequented by Russian-speaking cybercriminals and reviewed by NBC News, include numerous instruction manuals allegedly belonging to Conti, a Russian-speaking hacker group that has attacked several hospitals, including health care chains in the U.S., and Ireland's national system, the Health Service Executive.

In one step-by-step guide, written in Russian, members are instructed how to identify and hack victims using Cobalt Strike, software that includes a number of known hacking programs. While built for defenders to test their own systems, Cobalt Strike has become a popular tool for criminal hackers.
***

Just when will the government actually break out the puppet strings to control us?

FAA Wants To Control How Much Alcohol Flyers Drink At Airports

The Federal Aviation Administration wants to become a nagging spouse, counting your drinks and then berating you when you order another cocktail.

Of course, there has been some recent madness in the skies, including the most recent incident when a man appearing to be intoxicating went on a rampage that ended with him being taped to a chair. That has prompted the FAA to decide that alcohol consumption in airports should be limited.
***

The ONT wishes to contribute to the Smart Military BlogTM
***

We need moar people like Teddy Daniels. You go Teddy!
***

It looks like Oregon's politicians and teachers unions really don't give a flying fuck for students.

According to a new report from Oregon Live, Oregon Governor Kate Brown has signed a law to allow students to graduate without proving they can read, write or do math.

She apparently does not want to talk about it, the report says.

Per the Free Beacon "The bill, which the Democratic legislature passed in June in a mostly party-line vote, suspends Oregon's high school graduation requirements for at least five years as the state works to reform its high school standards. A spokesman for the governor's office told the Oregonian that suspending the proficiency requirements will benefit "Oregon's Black, Latino, Latina, Latinx, Indigenous, Asian, Pacific Islander, Tribal, and students of color.""

Oregon Senate Republicans tweeted "This was perhaps the worst bill that passed this session and Democrats can't come up with a good reason for it."
***
***
They seem like nice kids..........

Two Teens Found a Dead Body in a Ditch, but Before Getting Help, They Robbed It

Content warning: This article discusses a disturbing video involving a dead body.

Human beings have always participated in some grisly, inhumane, and downright ugly practices. In modern society, however, we've become more and more privy to this bad behavior because so many people have video cameras and can either live stream or upload footage of their disturbing actions to the internet.
***

It is nice to see a teenager not sitting on his or her ass with their damn cell phone.
Fourteen-year-old James Savage finished the length in 12 hours earlier in August, according to the Tahoe Daily Tribune. Savages previously completed the separate pair of two-mile or longer legs. The teens swim began at South Lake Tahoe and ended in Incline Village, Nev.

James became the youngest to complete the 12-mile true width swim, also known as the "Godfather" swim, from the Godfather Mansion in Homewood to Cave Rock, which is part 2 of the Triple Crown.

"I had no doubts whatsoever," Jillian Savage, James's mother, told the Tahoe Daily Tribune. "He's been swimming almost every day, six, seven days a week since he was 8. With open water, it's just what he does. But mentally, even though it takes a whole bunch of us to make the swim possible, he's really out there by himself."
***
The ONT Musical Interlude
Born on this day: 10 Aug 1947
British musician, singer, songwriter and multi-instrumentalist Ian Anderson, best known for his work as the lead vocalist, flautist and acoustic guitarist of British rock band Jethro Tull. Anderson has also owned several salmon farms in the UK. via thisdayinmusic.com
***

Quite the couple. Quite the Genius Award Winners.

Police responding to a 1 AM domestic disturbance found a Florida couple "covered in spaghetti" following a physical confrontation that resulted in the pair's arrest on domestic battery charges, records show.

According to police, Stephanie Lannas, 45, and her boyfriend, Adolfo Rivera, 35, were eating dinner early Friday morning in their Clearwater home when a verbal argument turned violent.

During the physical confrontation, police allege, Lannas and Rivera each shoved a plate of spaghetti in the other's face. When a Clearwater Police Department cop arrived at the residence, the duo was "still covered in spaghetti upon officer's arrival."

The mutual combat--for which alcohol was a factor--led to Lannas and Rivera each being arrested for domestic battery. They were booked into the county jail and released the following day on their own recognizance.
***

Kids shouldn't suffer from cancer. The least we can do is honor their last wishes. Tonight's Feel Good Story of The Day.

THE BIKE THAT IS GOOD FOR THE SPIRIT
There are several types of treatments. More or less invasive, some act on a broad spectrum and others are more direct. Some, on the other hand, do not affect the disease, but help the soul. Because there is nothing stronger than a positive and fighting spirit to deal with a disease, even in a six-year-old child. In fact, this story comes from Germany, where a 6 year old child was diagnosed with cancer.

His family made a special request to help the child cope with the treatment: the son is passionate about motorcycles, so he asked the motorcyclists of a local motorbike club to go by motorbike in front of the house, because even just the sight of a motorbike of any kind brings him joy and makes him feel good. The parents thought that even about fifty motorcycles could make a pass in front of the windows of the house. The request then became a whirlwind, a word of mouth that ran fast and numerous on the web, very numerous: in the end, along the road in front of the house, more than 15,000 motorcyclists paraded.
***

Tonight's ONT has been brought to you by Grocery Follies.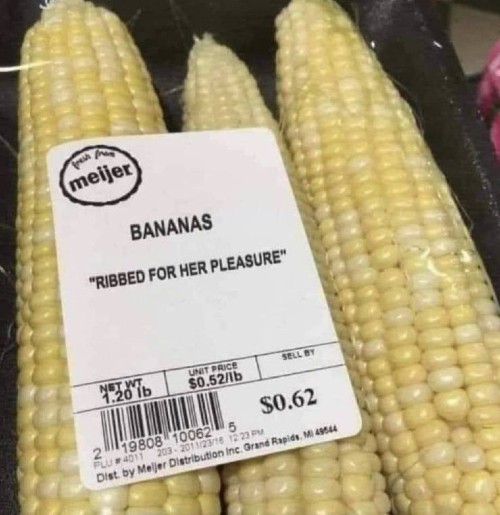 Notice: Posted with permission by the Ace Media Empire and AceCorp, LLC. Ace Media Empire and AceCorp, LLC are not responsible for the debts incurred by the Mis. Hum. Enterprises.

posted by Misanthropic Humanitarian at
10:00 PM
|
Access Comments